Madlib's Mastery of Beat-Making Knows No Boundaries
Three decades into his career, the DJ is still exploring and experimenting with new sounds.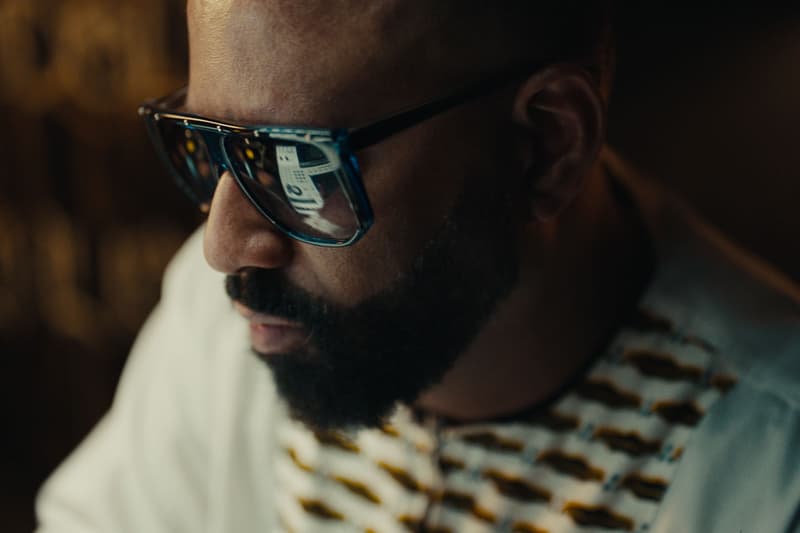 From collaborating with Freddie Gibbs and Erykah Badu to the late legends MF Doom and J. Dilla, Madlib has been proving his beat-making skills for over three decades. Known for his meticulous approach to sampling — the act of reusing and remixing sound from another recording — it may seem like the producer has the process of engineering the perfect loop down to a science, but really, he says, anyone can do it. (Turns out, despite being one of hip-hop's most influential names, he's also a pretty humble guy.) According to Madlib, sampling is just about listening for a catchy sound to pull from a track and then chop, layer and warp to create something new. It's a process that launched him to legend status following the release of 2004's critically-acclaimed Madvillainy, the sole LP to come out of Madlib and MF Doom's hip-hop duo project.
Madlib's egalitarian approach to making beats is perhaps what makes his latest collaboration with Coca-Cola so fitting. Along with debuting an eccentric EP composed of sounds taken from the bottle-to-bottle recycling process — reminding everyone he can pull a sample out of literally anything — the DJ has launched a free public sound library, where anyone can produce beats using an interactive online program. Rather than percussion or bass, however, producers are treated to sounds spanning the grain of moving debris, the slam of a trailer door and the crunch of a plastic bottle.
Following the program's launch, the prolific and notoriously reclusive DJ linked with Hypebeast for a rare interview to talk about sound, process and production.
How did you go about incorporating the sounds of recycling into your compositions?
It was a cool experience to work with Recycled Records and The Coca-Cola Company. When they brought the opportunity to me, I wasn't sure about it because the concept was so different. After hearing the sounds though, I knew I could make something dope.
As far as actually making the songs, I just did what I normally do: pick the best sounds that catch my ear and program from there. It's all about the feel for me.
How do you envision fans using the digital beat-maker?
It's easy to use, so it's a good way for anyone to learn how to program a beat sequence — you don't need to be a musician or producer. Everyone should try it out and see what they can make. Sampling is an art form and inspiration can come from anywhere, including the sounds of plastic bottles recycling.
You've been making beats consistently since the '90s. Can you track a progression in your sound library over the decades? How has your sound evolved?
I've always been open to studying all genres of music. I've tried to soak up every style possible to incorporate into my music — no barriers. The choice of the samples used is most important to me. Even though equipment does matter, the sounds are the main thing.
While the majority of producers today use computers, you're known for keeping it fairly old school when it comes to beat-making. What does your production process look like nowadays?
I've actually been using my iPad for a while now. When I started beat-making I was using four track recorders and cheap drum machines. But, today all I need is my iPad and some samples to make an album.
You're well known to be a master of sampling. Listening to your work, I'm always struck by how you use samples in the most unexpected yet prolific and inventive ways. How do you go about searching for a sample?
I go by my ears when I'm searching for a sample. It can be a certain instrumentation or music from a certain year. I also like to pick up whatever sound or style, and just roll the dice like the way a MC freestyles. I will just take whatever is there and try to make something dope.
As a producer whose discography spans beyond any sort of categorization — dipping into hip-hop, jazz, soul, R&B, the list goes on — are there any particular genres you're drawn to as of late?
Since the nineties I've been digging for anything and everything, I don't like to put barriers on any genres that I use. I think I've touched almost every genre, but lately I've been dipping into indie rock, industrial sounds and a lot of noise records. Anything strange or weird. I also have been using a lot of odd private press records.