Nora Vasconcellos is the adidas Team Rider Skating to Success
Hypebeast speaks to the adidas rider on her humble skate beginnings, her debut adidas Skateboarding Pro model, and championing women in the sport.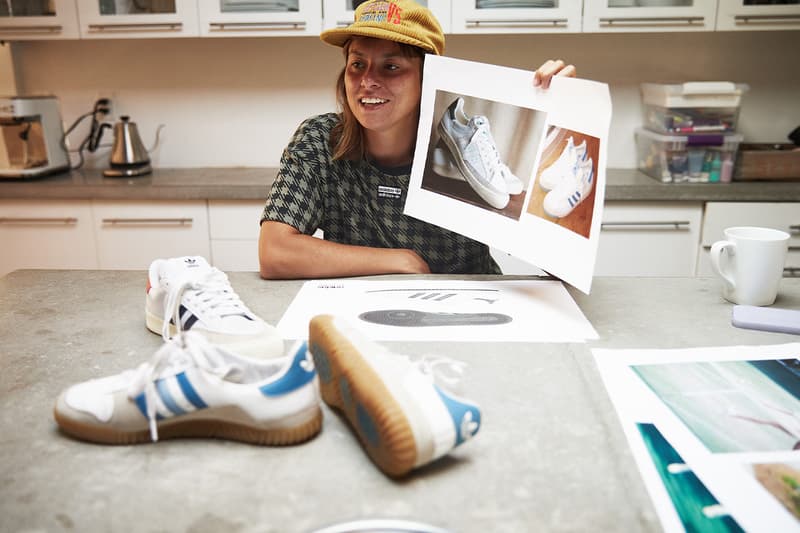 For Nora Vasconcellos, skateboarding flowed through her veins from an early age.
Quickly gaining a competitive drive from her parents' own sport-heavy upbringing, Nora would switch up from shooting hoops with her neighbor to picking up a board – and from that point onwards, she was unstoppable. Hitting the ramps allowed her to discover a hobby that would transform into an immersive career and would give her the opportunity to travel the world with the globally-renowned adidas Skateboarding team.
Earning an adidas Skateboarding sponsorship in 2016, Nora broke down boundaries and achieved global recognition for her competitive talents, opening the doors for more women to set foot in an industry dominated by men. Gender stigmas never phased Nora as she strived for an inclusive space that welcomed people of all backgrounds, genders, and identities. As a result, more women hold positions on the adidas team now than ever before, including Maité Steenhoudt, Andrea Benitez, and Mariah Duran — signifying a pivotal era in female sports.
Besides skateboarding, Nora has a deep affinity for surfing and art – choosing to reflect the former across her first-ever adidas Skateboarding signature Pro silhouette, launched earlier this year. Constructed from 40% ocean waste, Nora aims to make a difference by showing the world that we should all strive for change in a deteriorating ecosystem.
Nora's debut signature model takes inspiration from vintage tennis sneakers pulled from her mother's wardrobe, crafted through an artistic lens, and is an ideal pair for on and off the board. The design is timeless and reminiscent of Steffi Graf and Ilie Năstase's adidas silhouettes that set the standard for court-ready footwear offerings. Protective, durable, and performance-enhancing, the NORA by Nora Vasconcellos Pro sneaker looks towards a better future for all.
Rolling into the universe of the San Diego-based creative, Hypebeast spoke to Nora Vasconcellos about her journey into the adidas team, her development as a skateboarder, and her debut footwear model with the brand.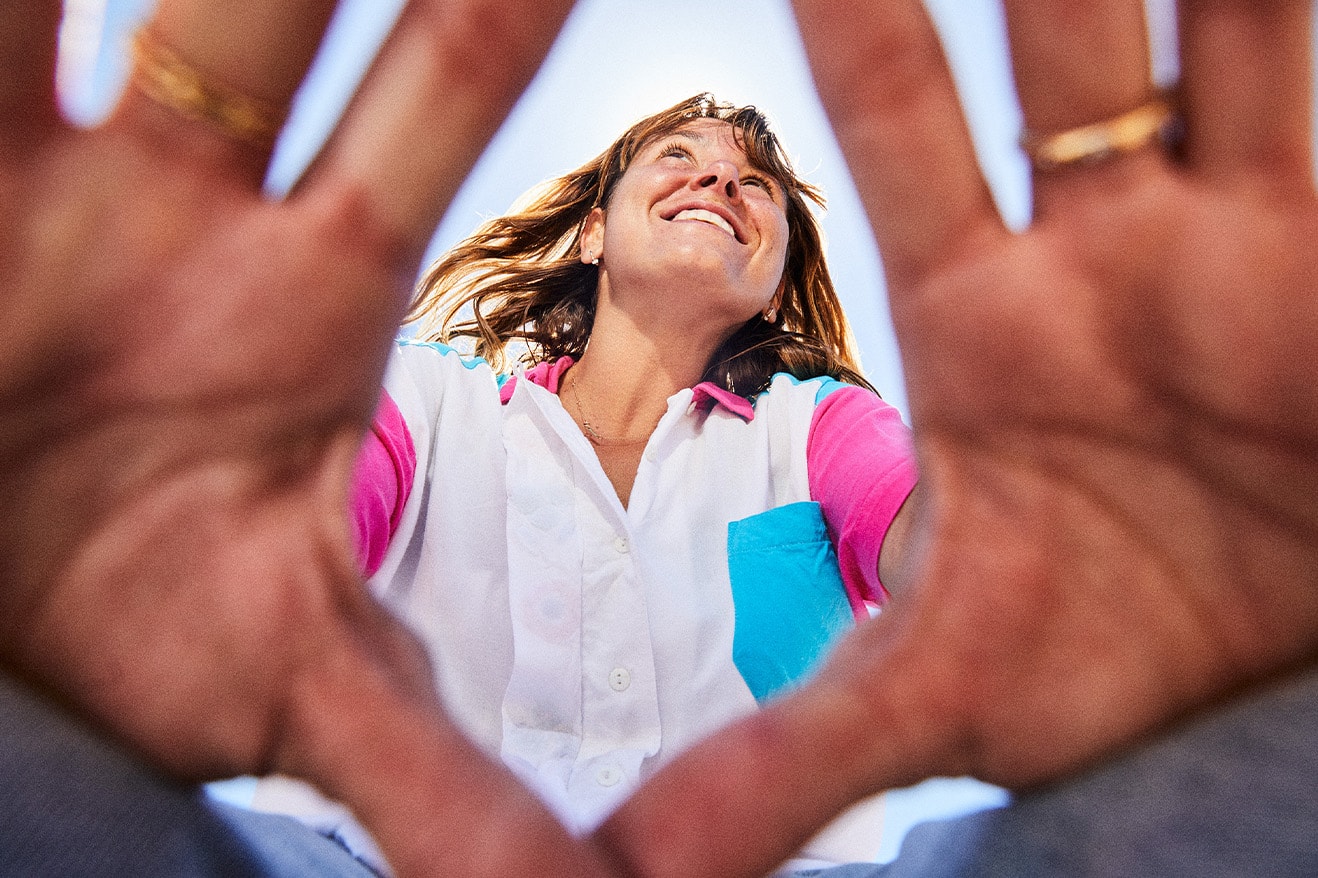 Hypebeast: Can you tell me a bit about your childhood and how skateboarding developed into a hobby for you?
Nora Vasconcellos: I grew up on the Southshore of Massachusetts, which was about a half-hour south of Boston. I grew up in a place that was very quiet and beautiful, we had both the ocean and the woods. My neighbor had a small basketball court in his house that I would visit often, and I started watching this show called Rocket Power when I was five years old.
That cartoon had this one girl named Reggie Rocket, and she was the leader of the group. Reggie and her brother were the main characters, and they did so many cool activities. They surfed and skateboarded, so I thought that I wanted to do that too. That was when I was introduced to sports, but it was never present in my physical reality.
I started skateboarding in middle school, and I became obsessed with it. As high school went on, I began doing a bit of competitive surfing, which was also not very accessible where I grew up. I knew that there was a skatepark an hour away, and I started going once or twice a week. It's funny now because I currently live in California, and five-year-old Nora was watching Rocket Power wanting to live in California.
How did your childhood influence your present skateboarding career?
NV: Before I never wanted to be a skater, I wanted to be an artist – and now I get to do both of those things combined! I think that I knew exactly what I wanted, but there was no path for me to start doing it. That wasn't worrisome to me. I thought that I would continue to skate and figure it out. I didn't make the soccer team when I was 12-years-old and where I grew up, it was what everyone did. That made me feel like even more of an outcast than I already felt, and it was a very lonely time for me.
But I knew that skateboarding was something that made me feel good. I started going to the skatepark more and more, and I began gaining that confidence back that I had lost before. That was definitely a major moment for me because that is such a pivotal time, especially being a young girl in school. That's when I noticed my drive for skateboarding really come together.
Have binary stigmas and being a woman in a male-dominated industry affected your journey thus far?
NV: Yes and no. In some ways I don't think so, because my household was very equal, and that sort of stigma was never something that I personally dealt with at home. My mom actually met my dad playing little league baseball. She just happened to have short hair and got it cut at a barber shop. She would play with them, and they thought that she was a boy. Afterwards, she got kicked out when they found out that she was a girl!
I think femininity in my home was always very prevalent, and I didn't really notice until high school how the boys looked at the girls and how genders were treated differently. It was difficult to begin making strides in the skate world because people didn't take me seriously, but luckily I started to come up at a time when a lot of guys were more open-minded. When I moved to California, I worked in the industry for four-and-a-half years with my current sponsor, Welcome Skateboards. That was my introduction – and then I got sponsored by adidas in 2016. That was the first time I was really integrated into a big team, mostly consisting of men.
"It was difficult to begin making strides in the skate world because people didn't take me seriously, but luckily I started to come up at a time when a lot of guys were more open-minded."
Was that gender disparity difficult for you?
NV: It was actually very natural and it was easy for me to make friends and connect with people because most of my friends were guys at the time. It was almost like a brotherhood. When any skater is new to a team, they might feel like they don't belong, but you really have to show up and present yourself to earn your place. Everyone gets that, it doesn't matter if you're a guy or girl joining any skate team. I was made to feel very welcome, while simultaneously understanding myself how important it was to have the opportunity — not only for myself but for women in skateboarding as a whole.
Alongside skateboarding, you're also an incredible artist. Tell me a little bit about your artwork, your style, and how you go about creating a new piece.
NV: I grew up with an artistic mindset and and did a lot of drawing artwork back then, growing up. Now, I'm trying to expand more into painting and am just experimenting with pattern and different types of mixed media.
For a while, a lot of the art that I was creating was on the grip tape of my skateboard. When you set-up a new skateboard, you lay down a piece of griptape and it's essentially adhesive sandpaper — it's what keeps the board to your feet. Grip tape is very easy to use, you have to use razor blades and paint if you want to get super creative with it, but I just started doing these very elaborate grid-type pieces of art on my skateboard.
Typically you go through a board every couple of weeks. I would do three-hour grip jobs every once in a while. I would sit at home, make a canvas, cut it up, rearrange it, put it together on my board and it would turn into a skateboard that took two hours to make. I definitely think that art and skating work together naturally – particularly as both mediums represent escapism and expression for me.
You were appointed adidas' first female rider in 2016. How did the partnership originally come about?
NV: I was always a big fan of adidas – they were definitely the first shoes I skated in, too. When I was much younger I remember seeing Missy Elliot in Shell Toes and the full adidas tracksuit with the fuzzy white Kangol hat that she was known for wearing. There was a year of my life when I would go to school wearing that same Kangol hat and my Shell Toes. I definitely felt very different than all of the other kids, as I was from this preppy Massachusetts area, but doing that made me feel more confident.
After I grew in confidence in my self-expression and skating, I began riding for a few other brands – but no one was backing me enough to skateboard full-time. Then suddenly, I was winning contests, appearing in advertisements, and I was definitely on the up – and adidas took notice. The alignment worked well as girls were beginning to enter the scene, and teams began to notice that they needed to step it up. The timing, combined with my obvious love for adidas, made the decision a no-brainer! It's been six years now and has been such a fulfilling experience to be seen and to be given the opportunity to become just like all of the skaters that I looked up to when I was young.
Over the past six years, how have you worked with adidas to champion inclusivity in skateboarding?
NV: One of the ways was starting to grow our team outside of only male skaters. That meant bringing on Mariah Duran, Jenn Soto, Sam Narvaez, and getting more girls on the program, getting more girls on trips, and not being the token girl. I want to make sure that we're actually making moves and real change instead of just appearing to be, which is very important to me.
You have been given the incredible opportunity to design your very own adidas Pro silhouette. Tell me about the design and creative process behind the shoe.
NV: I wanted to create something that had that heritage and vintage feel that we all know and love. I wanted it to feel like I was in my mom's closet and found her old tennis shoes from the '80s. I definitely looked for something that had the nostalgia of a '90s and the feel of an '80s court shoe but made it very functional on a skateboard, which is pretty easy with a flat bottom shoe like this. We started by getting a very unique sole that hadn't been done on the skate side before. It is a combination of a cupsole and a vulcanized shoe, so you still have the look of a cupsole but it doesn't have any heaviness to it.
The people on my design team and I went through 50 years of archival shoes looking until we found the right one. When creating the initial colorway, we looked at famous tennis players, including Rod Laver and Steffi Graf, who was a big adidas pro. She had some really fun color hits on her adidas shoe, and that was the inspiration behind the yellow, green, and purple color combination on mine. I wanted to make something that would blend with everyone's personal style. It's not a huge and heavy statement shoe, it's a shoe for everyone.
What is your favorite element of the shoe and how was this created?
NV: I really like the tongue. It is very soft and was designed with mesh underneath. It has a few seams that make it very pliable to your foot, and it makes it look like a good, old court shoe. It also ages well, especially when they get dirty and roughed-up from skating.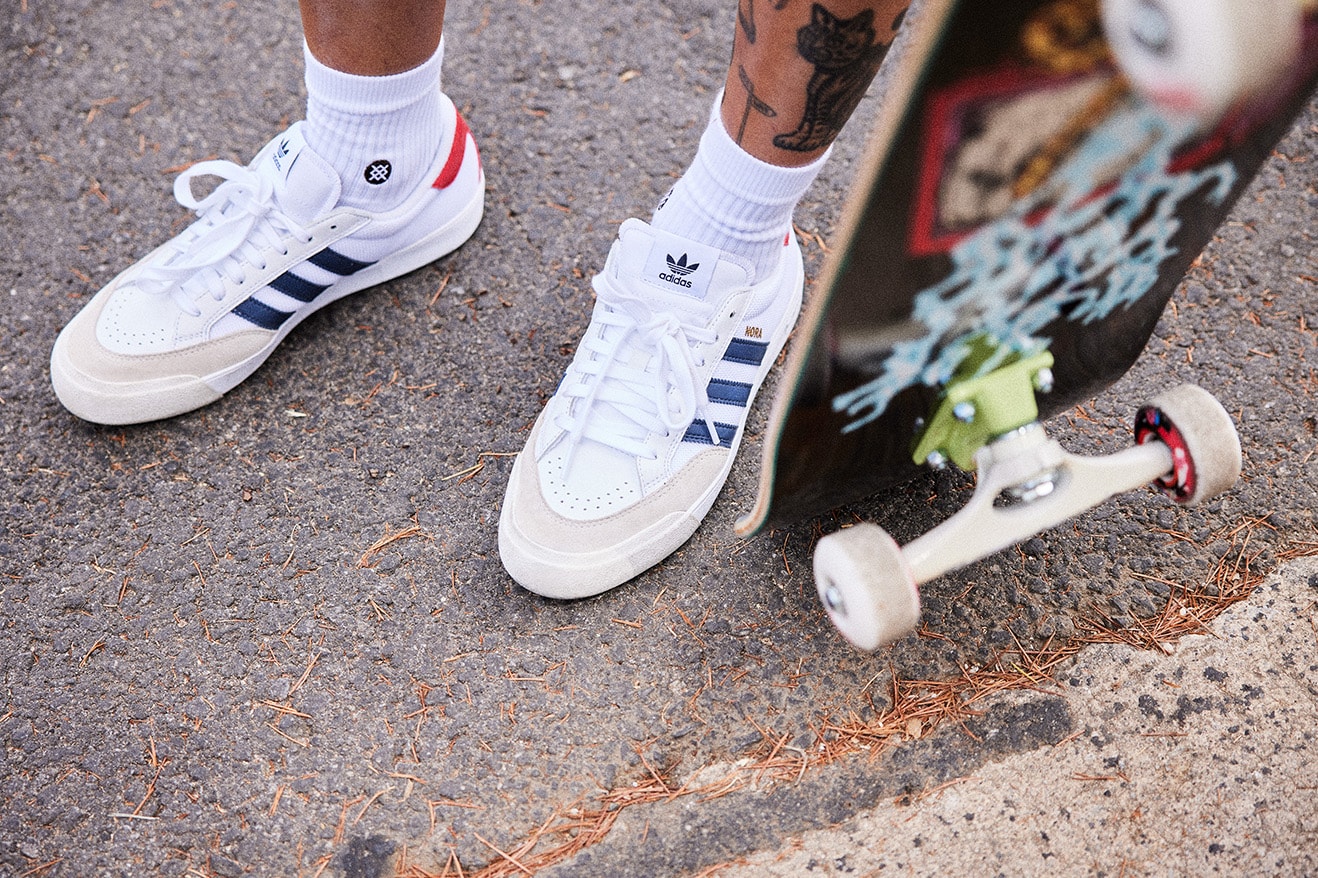 What else can we expect from adidas skateboarding and Nora Vasconcellos in the future?
NV: We're going to continue making more genderless clothing. There will be some women's cuts, but ultimately they will have more of a unique fit, to help inspire more girls to get into skating. Also, more artistically-inspired products, and I will have a new skate video coming out in the springtime!
Elsewhere, Jerry Lorenzo announces new direction for Fear of God x adidas.