Nik Bentel's Drippy New Bag Is Inspired by the Freezing and Thawing of Water
Arriving as a limited drop of just 100 vegan leather bags.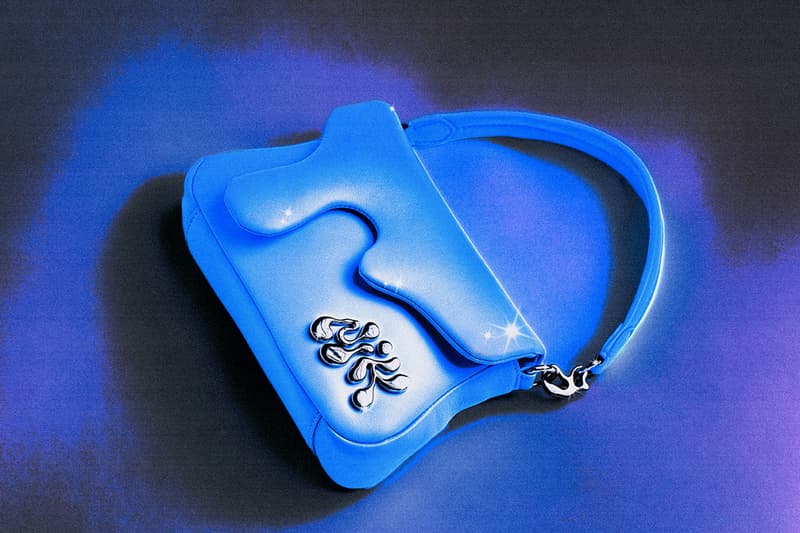 Artist Nik Bentel has returned with another out-of-the-box, limited-edition project. This time, the New York-based artist and designer has created a bag to reflect the change in seasons.
An homage to the incoming winter months, The Drip Bag is inspired by the freezing and thawing of water. The handbag reflects the incessant loop of this process, reflecting what water looks like in between these stages.
Fashioned out of bright blue vegan leather, The Drip Bag comes adorned with metal chrome steel finishes. Each metal component was formed by using 3D printing to create a mold before casting metal on top.
The front of the bag boasts a water drop-like embellishment of Bentel's brand, mirroring the droopy purse flap.
The Drip Bag is the 12th installment of Bentel's ongoing storytelling series, which previously saw imaginative releases such as the Manila Folder Bag, The Absolut Espresso Martini Handbag and his most famed work to date, the iconic Barilla Pasta Box Bag.
Priced at $190 USD, The Drip Bag will launch in a limited drop of just 100 units. The bag is available exclusively online starting on Wednesday, December 15, at 10 A.M. ET/7 A.M. PT.
In other fashion news, Reigning Champ prepped for winter with a new handknit collection.