Captain Morgan and Ben Baller Ring in The Holiday Season With Iced-Out Shot Glasses
"Captain on Ice" Partnership expands to bring ice and spice to cocktails this holiday season.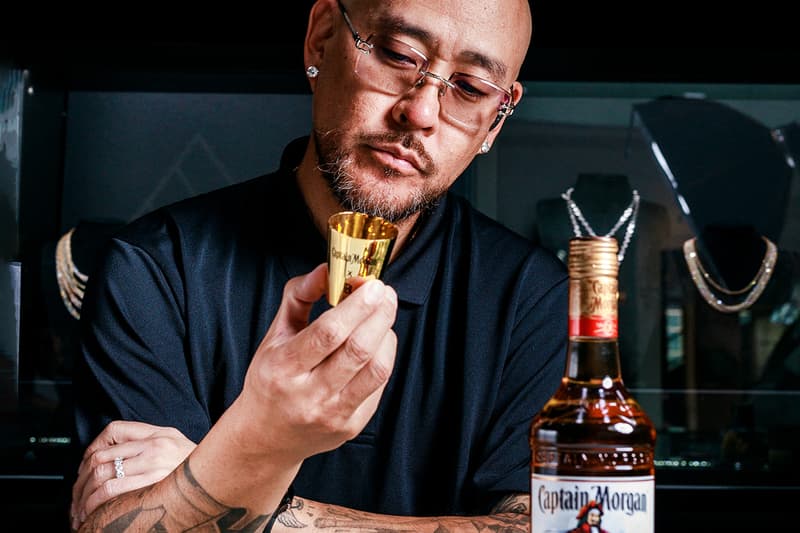 1 of 7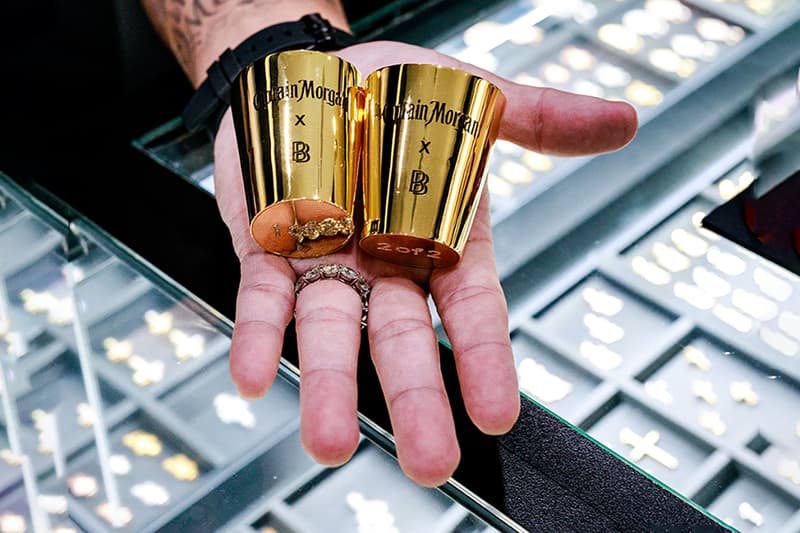 2 of 7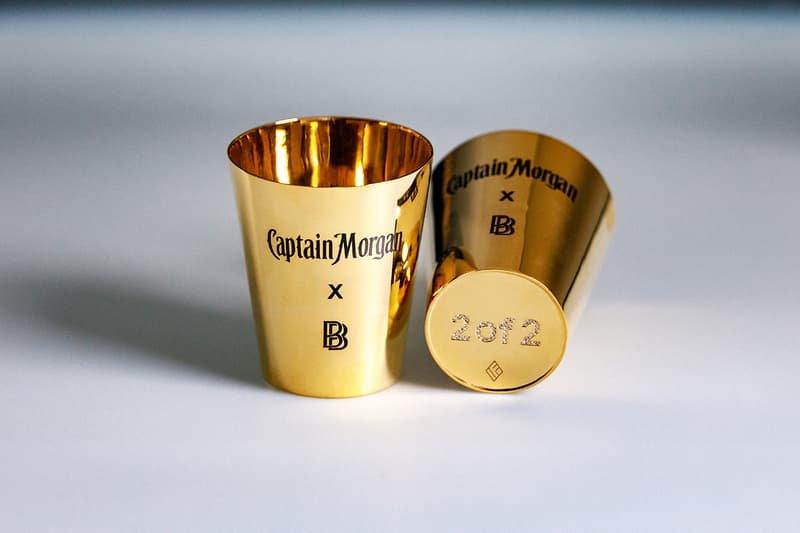 3 of 7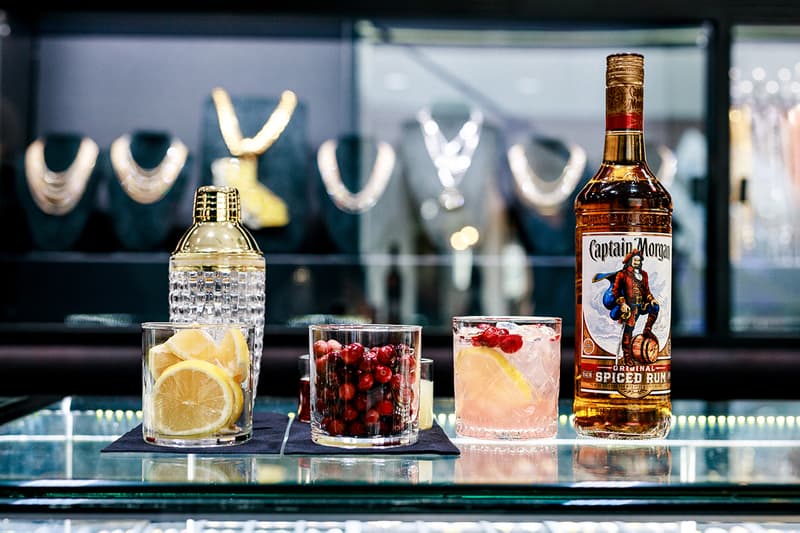 4 of 7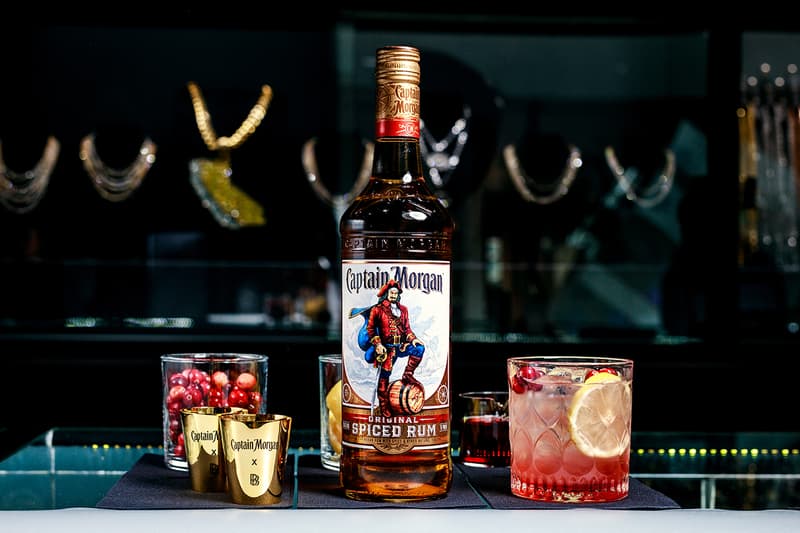 5 of 7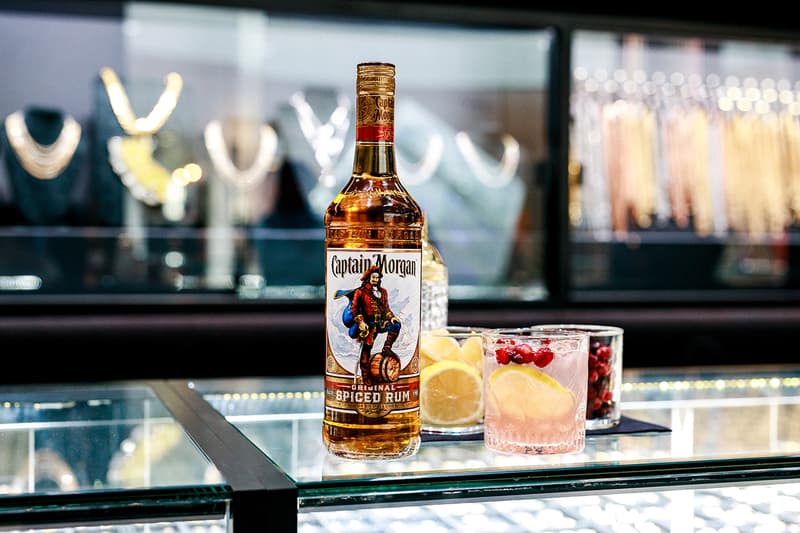 6 of 7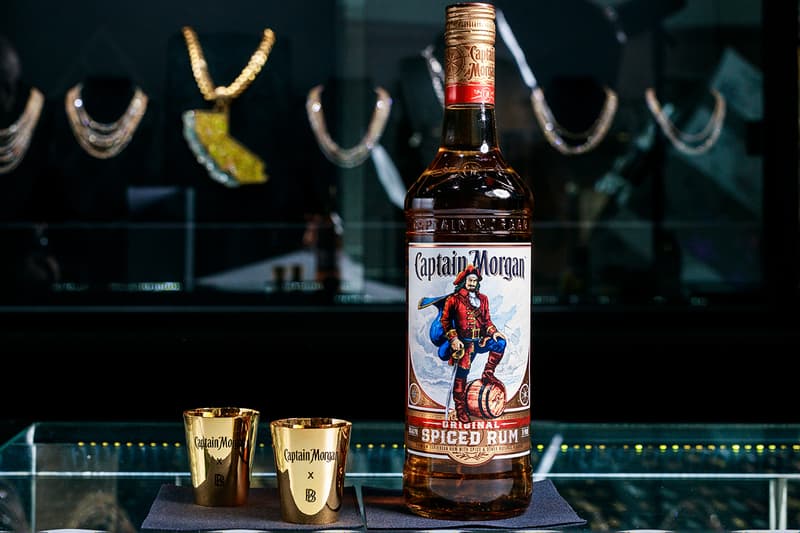 7 of 7
Captain Morgan Original Spiced Rum and Ben Baller come together to present another iced-out collaboration, this time, for the holiday season. The renowned jeweler was tasked to create a set of diamond-encrusted shot glasses for the Captain on Ice campaign. In tandem with the launch of the extravagant glasses, Ben Baller also presents his signature drink of choice, The Ice and Spice, specially made with the Captain Morgan Original Spiced Rum.
Throughout the run of the Captain on Ice partnership, Ben Baller has crafted several luxe pieces for Captain Morgan. Some standouts include a diamond-encrusted chain for the 2022 Ultimate Fan of the Year which featured a chain made entirely of goal posts alongside the iced-out Captain Morgan motif. Another jaw dropping creation was a co-branded digital POAP (Proof of Attendance Protocol) that helped propel Captain Morgan into Web3.0 at VeeCon –alongside the NFTs, the partnership gave away the actual chain the POAP was inspired by to a lucky fan. Since the partnership began in 2021, Captain Morgan and Ben Baller have dropped five original iced-out chains, and now fans have a chance to win one-of-a-kind shot glasses.
The new holiday-inspired collaboration features a pair of limited edition shot glasses coated in solid yellow gold with diamonds encrusted on the bottom marking the glass as "2 of 2." Across the middle of the pair is the Captain Morgan and BB collaborative insignia. "With the creation of the shot glasses, Captain Morgan has afforded me to actually translate my jewelry craft into a more realistic perspective of who I really am," Ben Baller said. As for the jeweler-to-the-star's Ice and Spice Cocktail– this special concoction features Captain Morgan Original Spiced Rum in a seasonal flavorful mix. "I wanted to create something that was a universal drink, something that's not too difficult to make at home," Ben Baller explains. "You got an ounce and a half of Captain Morgan Original Spiced Rum, an ounce of cranberry – half an ounce of lemon juice topped with seltzer water, garnished with cranberries, and fresh lemon garnish it's just perfect."
Ingredients:
1.5 oz Captain Morgan Original Spiced Rum
1 oz Cranberry Juice
.5 oz Fresh Lemon Juice
Top with Seltzer Water
Garnish: Cranberries and lemon wedge
In the season of giving, Captain Morgan and Ben Baller are allowing fans to add the one of a kind diamond encrusted shot glasses to their at home bar with a sweepstakes. From now until December 18, Fans 21+ can follow @CaptainMorganUSA and @BenBaller on instagram to find out how to enter the sweepstakes. More information and full sweepstakes rules can be found here
Disclaimer: We discourage irresponsible and/or underage  drinking. Drink responsibly and legally.