'Wu-Tang: Legacy' Showcases Never-Before-Seen Photographs of the Groundbreaking Hip-Hop Crew
Only 36 copies of the large format coffee table book will be printed.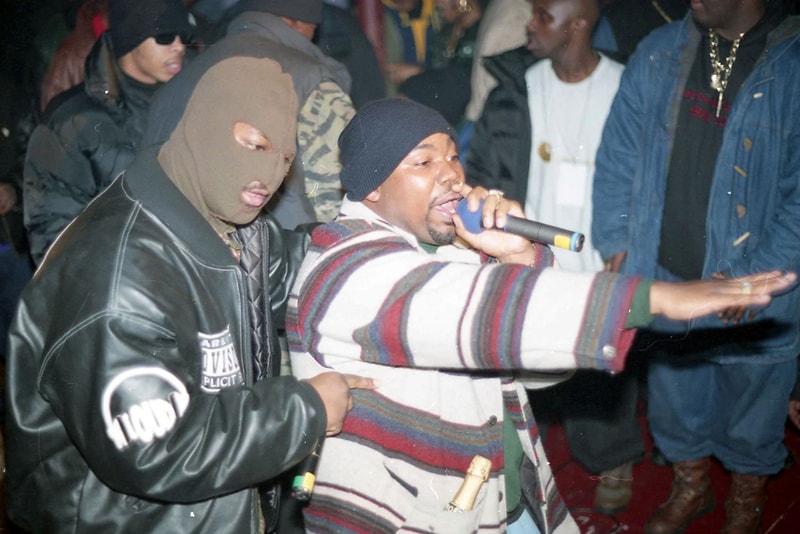 A new, limited-edition coffee table book aims to offer a deep dive into one of the most influential hip-hop groups in music history. Wu-Tang: Legacy charts the rise of the Wu-Tang Clan, from their first recording sessions to the enduring impact in the present-day.
The large format coffee table book brings together decades of photographs of the group's members, plastered across over 300 pages. Hailing from legendary photographers such as Danny Hastings, PROTIM PHOTO, Kyle Christy and Andy Cantillon, along with Wu-Tang's personal friends and family, many of the images included are rare or have never been printed before.
The book's debut arrives on nearly the thirtieth anniversary of the Wu-Tang's acclaimed 1993 album, Enter the Wu-Tang (36 Chambers).
Only 36 copies of Legacy will be published, making it one of the rarest books in hip-hop. Each book is signed, dated and numbered and comes be encased in a bronze-encrusted black steel chamber that was designed sculptor Gethin Jones as an homage to the 36 chambers. A single copy of the book will be auctioned off at Sotheby's.
"Items dating back hundreds, even thousands of years have graced the floors of Sotheby's," RZA said. "It's great that in our own lifetime, we were able to create something that will also grace these floors and be shared with the world."
Wu-Tang: Legacy will be available for pre-order on Friday, December 16, 2022, at 3 P.M. ET/12 P.M. PT.
In other music news, Little Simz ended 2022 with the surprise album NO THANK YOU.