MrBeast Teams Up With NERF For 300-Round Gelfire Blasters
Featuring full and semi-auto modes.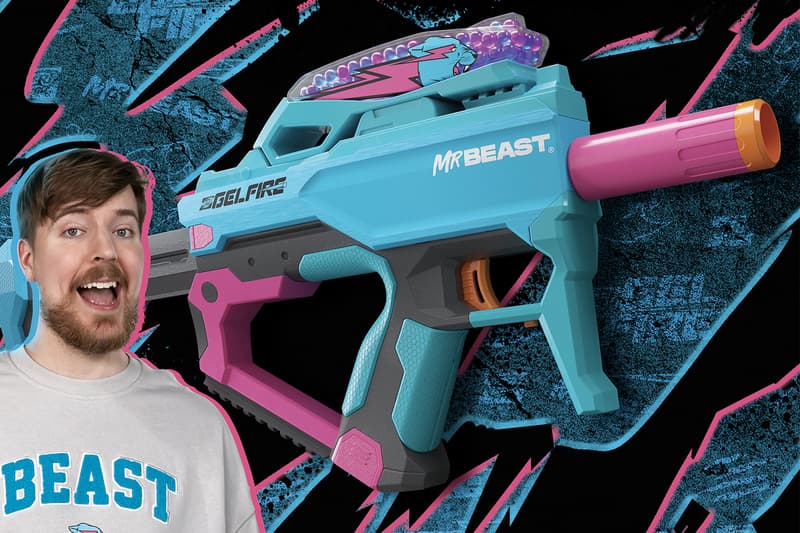 1 of 7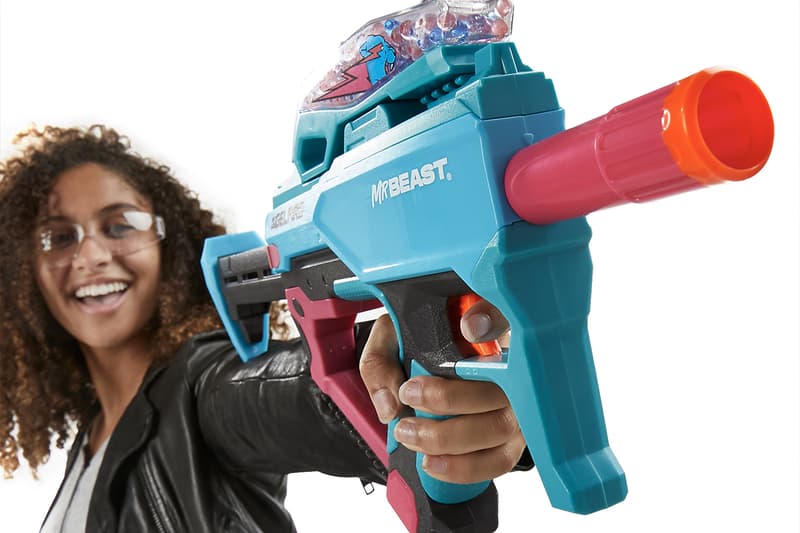 2 of 7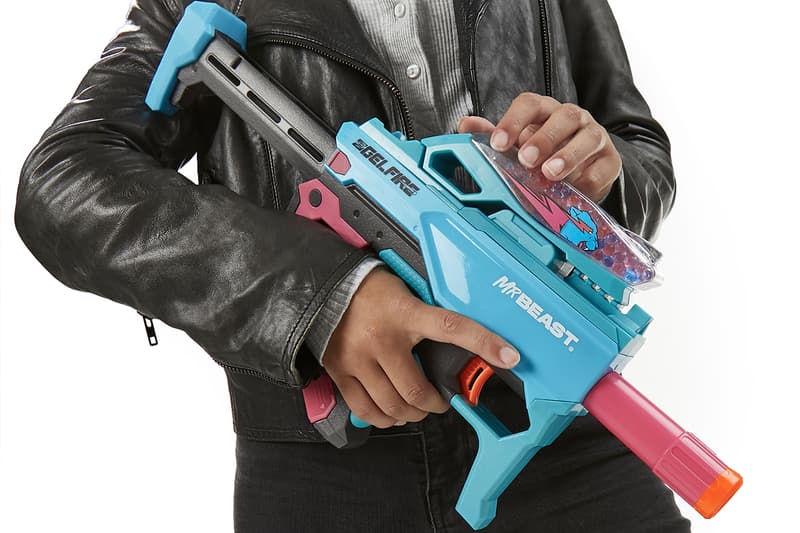 3 of 7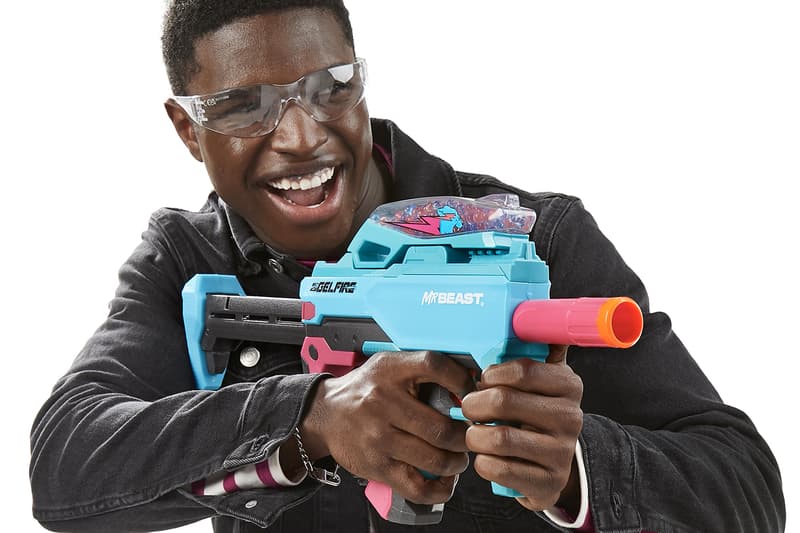 4 of 7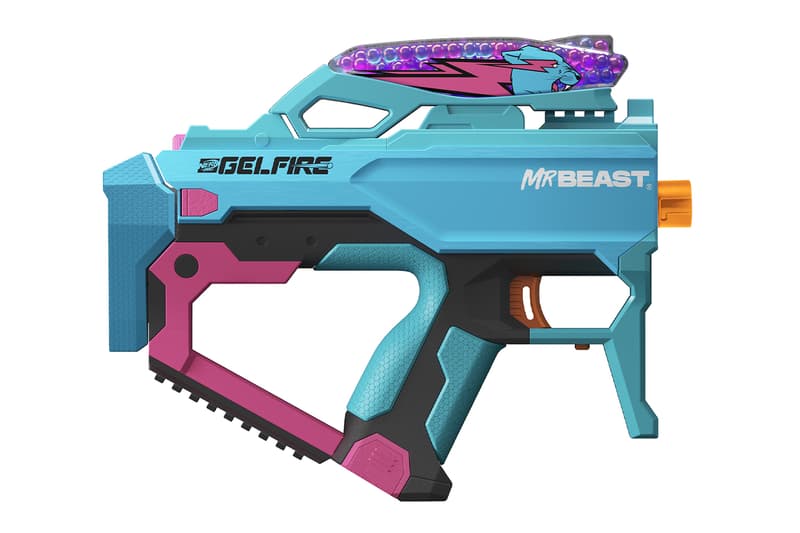 5 of 7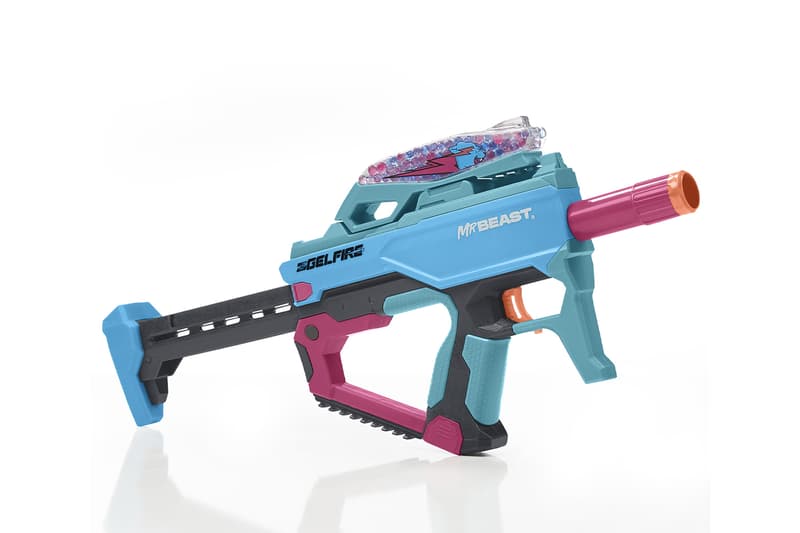 6 of 7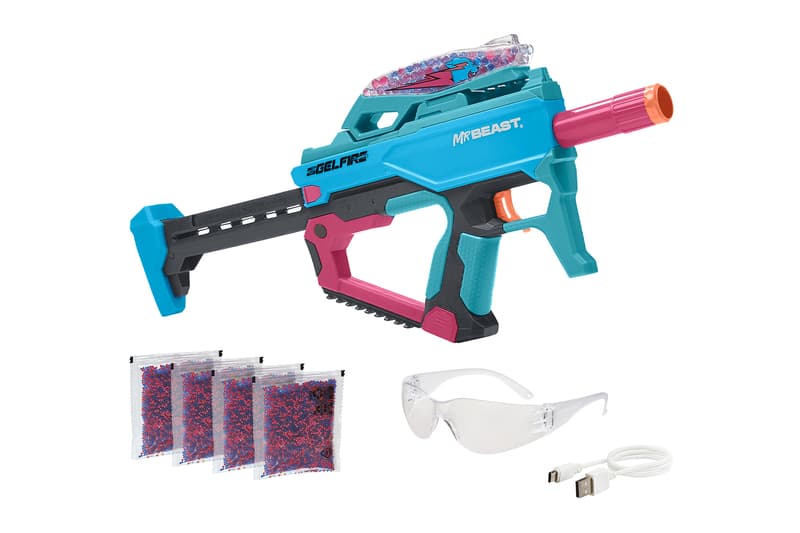 7 of 7
The world's most-subscribed YouTuber, MrBeast, recently released a new video seeing 100 Kids and 100 Adults facing off in a challenge with $500,000 USD on the line. Teased mid-competition was a new MrBeast edition Nerf Pro Gelfire Mythic blaster which is now available for pre-order.
Featured in the blue and hot pink hues of MrBeast's wild cat logo, the special-edition Nerf Pro Gelfire comes with 20,000 dehydrated soft polymer projectiles which simply need to be soaked in water for use. The super-absorbent hydrated rounds fire at a high velocity and burst upon impact, eliminating the need to pick up the projectiles. Attached to the blaster are a transparent 300-capacity hopper, removable barrel, extendable stock, protective eyewear, and an easy "slide-in slide-out" rechargeable battery. With both semi-auto and full-auto modes available,  the blaster is said to fire up to 10 rounds per second.
The NERF Pro Gelfire X MrBeast Full Blaster is now available for pre-order via Hasbro Pulse, Target, Amazon, and other select retailers for $70 USD.
In other news, CELLUTANE and Pokémon join forces for a "Slowpoke Slowpoke" sofa.