Miuccia Prada Steps Down as Prada Group CEO
Co-CEO Patrizio Bertelli is also stepping down, signaling succession plans for the Italian luxury house.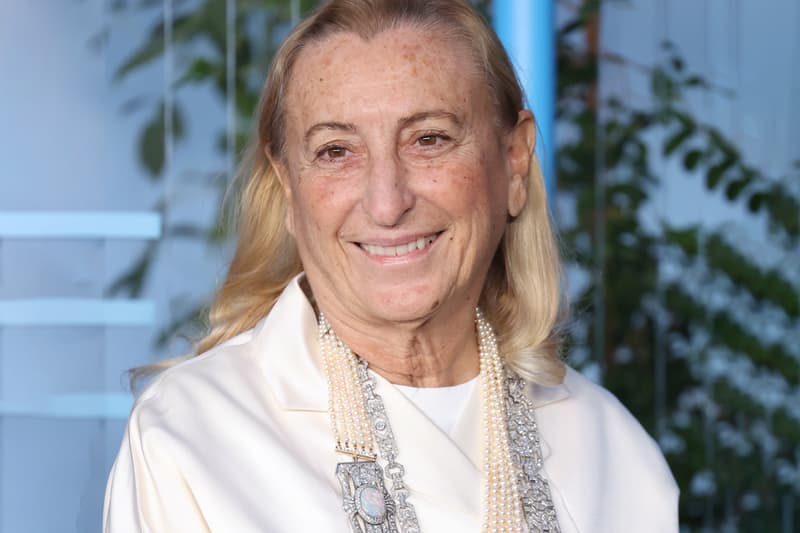 Big executive changes are happening at Prada, signalled by the announcement of Miuccia Prada and Patrizio Bertelli stepping down as co-CEOs of the Italian luxury fashion house group.
Business of Fashion reports that Prada is proposing former CEO of Luxottica and of LVMH's hospitality unit Andrea Guerra as the new Prada group CEO. Prada is recruiting top executives to aid the brand's succession, hoping to reassure its investors. Guerra's appointment is said to be confirmed in January 2023 in a board meeting.
While Miuccia is slated to step down as co-CEO of Prada group, Mrs. Prada will still remain creative director of Miu Miu and co-creative director of Prada alongside Raf Simons. The group is also planning on naming a new CEO for its flagship Prada label, said to tap the most recent Americas CEO of LVMH's Christian Dior Couture division, Gianfranco d'Attis. Prada has yet to confirm this news.
Bertelli has built the brand to a global name with his wife Miuccia and will still remain as the company's chairman of the board. As they pass control of the brand to the family's next generation, they are preparing to name their successor in the upcoming year. Their son, Lorenzo Bertelli, joined the Prada group in late 2017 and has since taken on key responsibilities in managing the group's digital communications, marketing and sustainability ventures. In November 2021, Bertelli signalled that Lorenzo is expected to take over the company within a few years.
Guerra led Luxottica in a significant growth period between 2004 and 2014, years of rapid expansion, owning Ray-Ban, Oakleys and Sunglass Hut as well as licensing the Prada and Armani names.
In case you missed it, Gucci has announced that its Cruise 2024 show will be held in South Korea.