Switzerland Sets Record for World's Longest Passenger Train
Measuring 1.9 km (1.2 miles).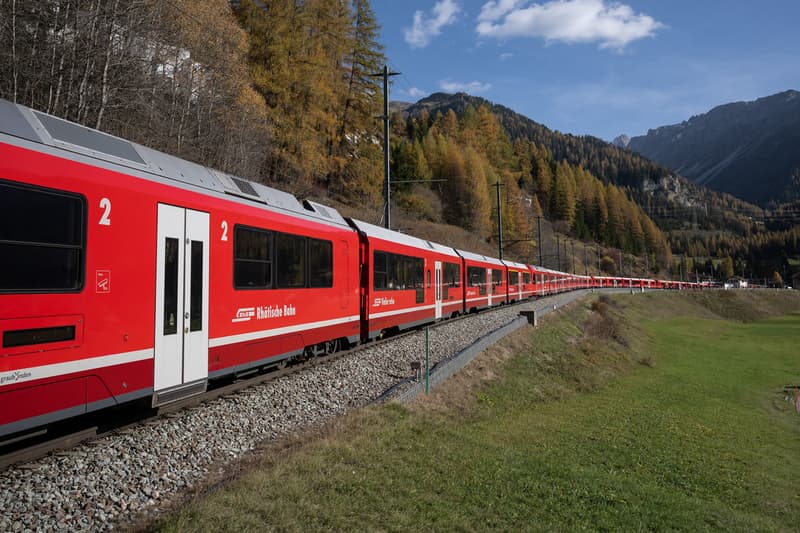 On October 29, it was reported that 150 people embarked on the world's longest train, journeying through a 25 km stretch around the Swiss Alps from Preda to Alvaneu in southeast Switzerland. Celebrating the 175th anniversary of Switzerland's first railway, the country's railway operators came together to create the new Guinness World Record-holding train which tows 100 carriages, weighs 2,990 tons, and measures 1.91 km (1.19 miles) long.
The trip runs over the UNESCO Heritage Albula Line, known for its expansive curves and steep downhills. Operated by seven drivers, the train started from 1,788 meters above sea level before descending to 999m while recording top speeds of 35 km/h (10 mph). The attempt was organized by Rhaetian Railway with support from train builder Stadler.
"Switzerland is a railway country like no other. This year, we are celebrating 175 years of Swiss railways. With this world record attempt, RhB and its partners wanted to play their part in achieving a pioneering feat that had never been seen before," said RhB Director Renato Fasciati.
In other news, Ferrari unveils its 2023 Le Mans 499P Hypercar.