StockX Removes "Verified Authentic" Tags From Product Listings
Switching the language to "StockX Verified."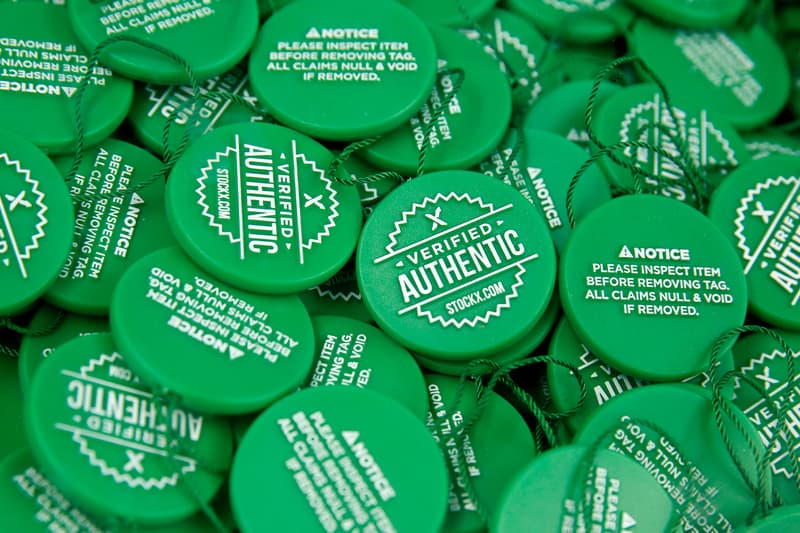 Amidst Nike's ongoing lawsuit against the company for allegedly selling counterfeit shoes and having an unreliable authentication process, StockX has now been spotted removing "Verified Authentic" tags from its product pages. Departing from its foundational message of 100% authenticity, the company's new messaging now guarantees that products will be "StockX Verified," a term change that while subtle, no doubt allows for more wiggle room for inaccuracies. That being said, the company ensures customers that their verification process remains the same.
"Verification is the new authentication, but our comprehensive approach remains unchanged. While product authenticity remains core to our analysis, our verification process is a better reflection of our broader proposition that we provide customers by reviewing all products sold on StockX," the company writes in the statement.
StockX further notes that it has reviewed more than 35 million products in just the first nine months of 2022, rejecting 240,000+ products worth more than $70 Million USD. The biggest reasons cited include manufacturing defects (24%) and damaged boxes (20%) with fakes accounting for 14% of rejections.
You may have noticed we updated the name of our verification process, but the work our team does every day to meet our elevated standard of excellence has not changed. https://t.co/voPO0LrbKT pic.twitter.com/sWAn7bfkw5

— StockX (@stockx) November 11, 2022
.@stockx removes all claims of authenticity from their product pages ??️‍♂️? pic.twitter.com/xLRH8PRbqA

— Nice Kicks (@nicekicks) November 10, 2022
In other news, Yoon Ahn unveils new AMBUSH x  Nike Air Force 1 Low "Green/Yellow."