Streetsnaps: thuy
The Bay Area pop queen talks exuding confidence and breaking barriers.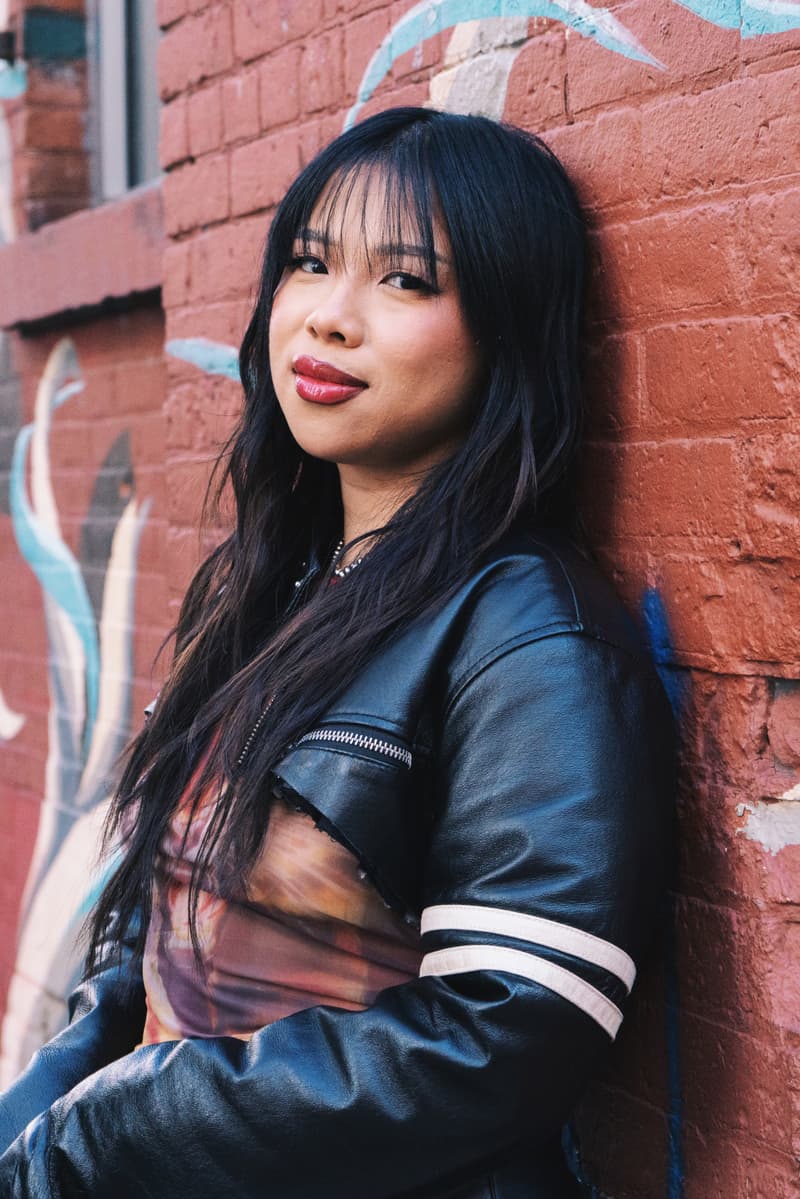 Streetsnaps: thuy
The Bay Area pop queen talks exuding confidence and breaking barriers.
Bay Area's thuy (pronounced "twee") moves unapologetically. From the head-bopping and infectious tracks on her latest album girls like me don't cry to her outshining personality, the pop queen champions being empowered with vulnerability.
Fresh off her performance at New York's Webster Hall the night before, thuy is in high spirits having shared center stage with both Diddy and Ari Lennox. Her ensemble for the day includes a Jordon Willis-designed cropped jacket, a vintage top, Dolls Kill skirt and boots, and jewelry from The Sage Vintage. Topping it off is a necklace that boldly displays the message: "Mean People Suck" – a daily reminder for the songstress to always lead with kindness and put her best foot forward for others.
In an industry where Asian-American artists are continuing to break barriers, thuy stresses being comfortable in her own skin. Not only does she prioritize comfort when it comes to putting together her outfits, but she makes sure she can be as free-flowing as possible. Growing up in a Vietnamese refugee family, she often felt restrained by her parents' expectations to fulfill a dream that wasn't hers. By day, thuy found herself shadowing a physician's assistant and applying to medical school. By night, she poured what was left of her energy into making music.
"I was taking all the necessary steps but I just wasn't happy," she shares. "Music was the only thing that stayed constant throughout all my career changes. I fell in love with it because I could be my authentic self." Like many 90s kids, thuy's inspirations ranged from pop legends like Christina Aguilera and Britney Spears to R&B staples like Tamia and Brandy.
It wasn't until she decided to pursue music full-time and made her first record in 2015 that she finally found her groove. As a self-made Vietnamese-American artist, thuy carved a space for herself and within the community for like-minded individuals around her to thrive. She recalls, "growing up you don't see a lot of people like us doing this. It could feel like unchartered territory but I was lucky to be surrounded by so many cultures in the Bay Area. I never felt like being Asian was different because I had the same playing field as everyone else. This helped shifted my perspective growing up because representation matters."
"A lot of hurdles have yet to be overcome and there are so many ceilings we have to break too. The more people do it, the easier it becomes for the next generation."
thuy carries this thought forward in her music. She made her recent album girls like me don't cry to teach people a powerfully uplifting lesson about embracing weaknesses and vulnerability. During times of overwhelming change in the world, her upbeat and sultry anthems serve as a gentle reminder to "use resilience and not let anything stand in the way."
When it comes to scratching the surface of the music industry, thuy knows there's more work to be done. "A lot of hurdles have yet to be overcome and there are so many ceilings we have to break too," she notes. "The more people do it, the easier it becomes for the next generation. So I hope I inspire even just one person, not within music, to always live for themselves."
---