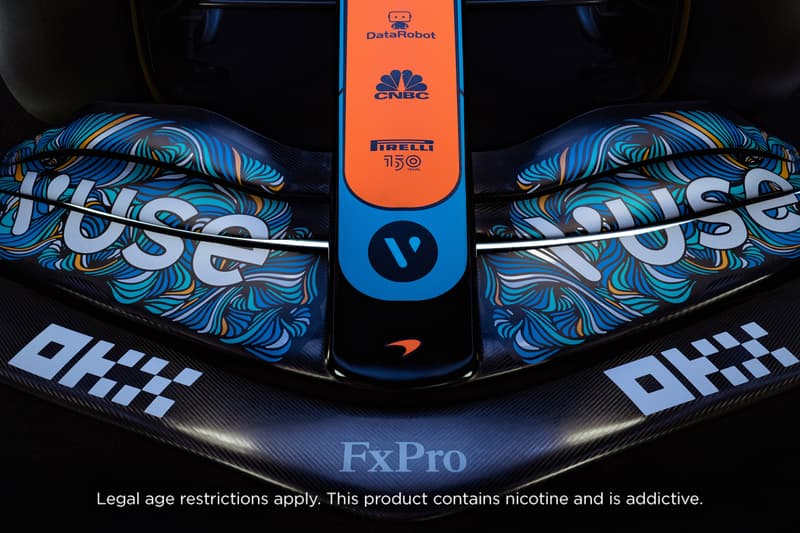 1 of 3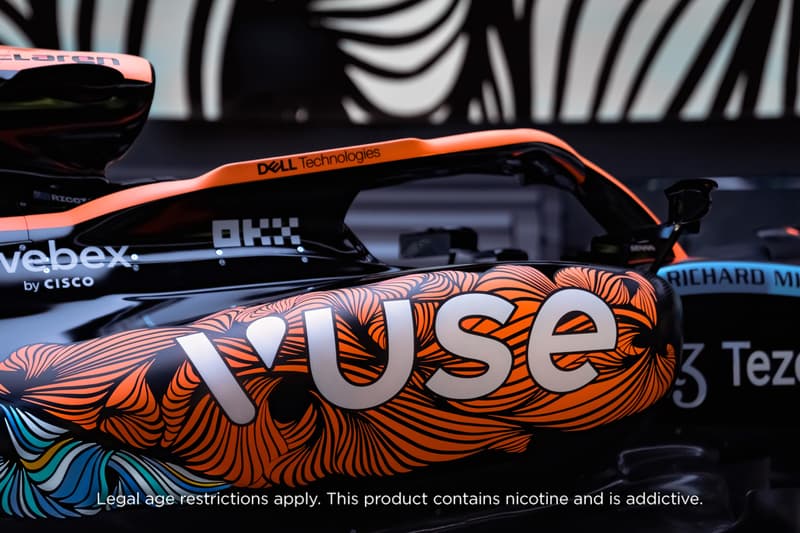 2 of 3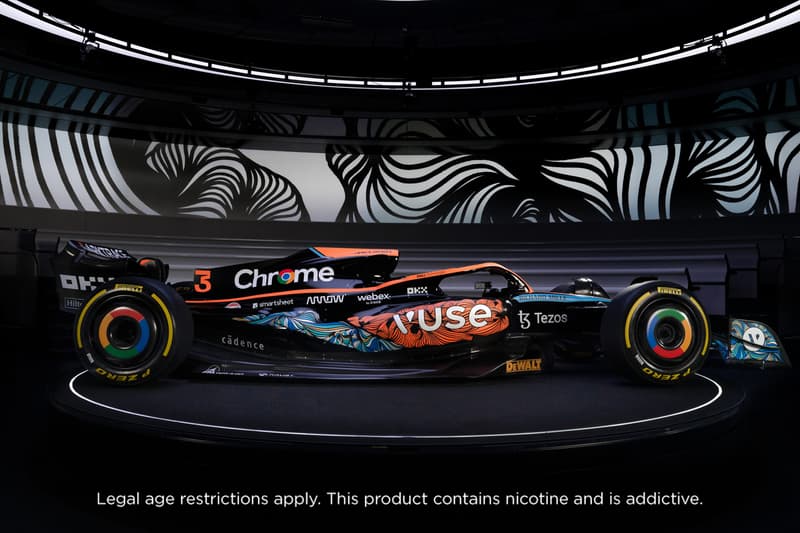 3 of 3
Anna Maria Aoun's Linear Art Graces New Vuse x McLaren Car Livery
Showcased at Abu Dhabi Grand Prix 2022.
---
Following Rabab Tantawy's notable 2021 design for the "Driven by Change" programme, Vuse and the McLaren Formula 1 Team present its latest artist partnership with illustrative artist Anna Maria Aoun. The artwork pieces together an abstract design for the new car livery that encapsulates an inspiring message through its free-flowing lines.
Better known as Anna Tangles online, the Lebanese artist has developed a distinctive style that sees the formation of curves merging together to create a sense of calm and focus. Her aesthetic is more a reminder to push forward through challenges rather than getting "tangled" in deliberation. This powerful ethos is what provides the inspiration behind this year's "Driven by Change" car livery project.
Harnessing the initiative's creative purpose within motorsport, Aoun designs an engulfing line-work piece in vibrant shades of electric blue as well as McLaren's signature fluoro papaya accents which bring a dynamic, and almost active look, to the livery. When the unique McLaren F1 car races across the track, the artist hopes it will empower other up-and-coming talent to create without limits and enjoy the feeling of liberation that creativity brings.
Group Head of Brand Building at BAT John Beasley comments, "Driven by Change was designed to build legacy, and we could not be prouder that our 2021 artist, Rabab identified Anna to carry on that legacy of creativity and change. Anna embodies the Driven by Change ethos, and it's great to see an original piece of her artwork have its time to shine on one of the world's fastest-moving canvases."
Louise McEwen, the Executive Director of McLaren Racing Brand & Marketing adds: "It was brilliant to launch our latest livery for the Driven by Change campaign. The reaction from the fans has been incredible, and it's great seeing it on track under the bright lights of Abu Dhabi. It really pops. We've also loved having Anna Tangles as part of the McLaren family this weekend, seeing her artwork come to life on our cars has been inspiring. It's been great working with her, and we're looking forward to watching her continue to grow."
Don't miss the chance to get up close and personal with the newly unveiled McLaren Formula 1 race car. Head over to Jumeirah Beach Residence from Nov 24 to Dec 4 to see the car and take part in the fully immersive Vuse x McLaren experience. To enter, you must be 18 or above.
Jumeirah Beach Residence
Al Mamsha St, Dubai
United Arab Emirates