Gufram and A$AP Rocky Present the Shroom CACTUS® at Design Miami
Limited to just nine pieces.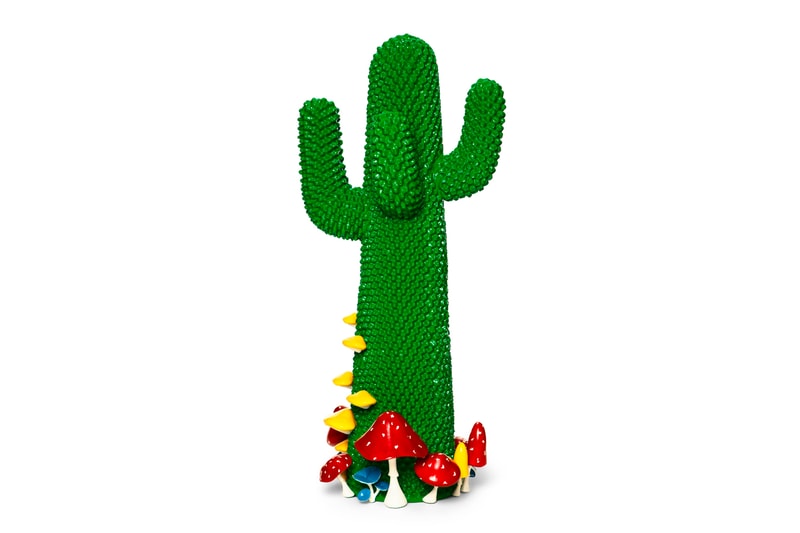 1 of 3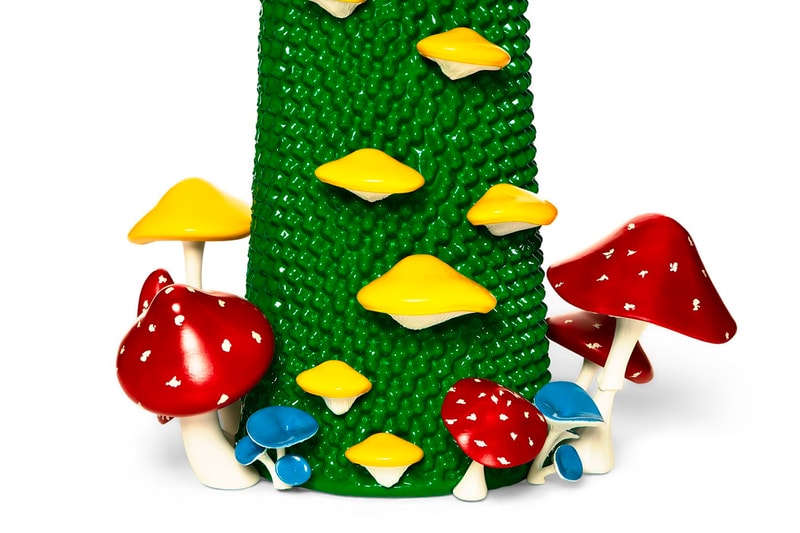 2 of 3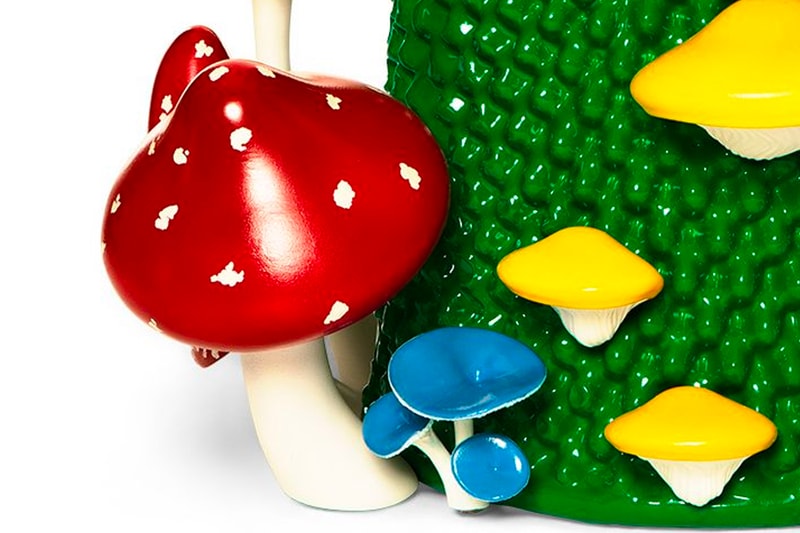 3 of 3
At Design Miami/ this year, iconic furniture name, Gufram, is exhibiting as a Curio/ to present the Shroom CACTUS®. Created in collaboration with A$AP Rocky, the new edition will serve to help launch the multi-hyphenated creative's design studio "HOMMEMADE."
The Shroom CACTUS® takes center stage in a bright green and utopian forest under a blue sky marked by fluffy clouds and gigantic mushrooms. The illustrated walls are paired with grass-like carpeting accompanied by dozens of ceramic flowers scattered throughout.
Originally designed by Guido Drocco and Franco Mello in 1972, the CACTUS® is celebrating its 50th anniversary this year with the special collaborative release. The limited edition arrives in a run of just nine pieces in Gufram's bespoke green decorated with hand-painted mushrooms at its trunk and at its feet challenging reality.
"Gufram is known to be playfully innovative while not losing their luxury appeal. From mid-century modifications, to contemporary collaborations, they have established themselves as a unique brand and therefore a perfect brand collaborator. This is the first collaboration from my HOMMEMADE decor studio and since I've always advocated for mushrooms it was only right that we made a cactus with them." says A$AP Rocky.
"Working with a multidisciplinary artist like Rocky has been incredibly inspiring for me. He knows the Gufram brand and values very well but, more importantly, is a big collector of our pieces. This made our collaboration genuine and incredibly easy to bring to life. Since my early days at Gufram, I have constantly been looking for cross-contamination opportunities across various disciplines and feel like we reached an important goal in working with a phenomenal music artist like Rocky. I would say that developing this mushroom-based collaboration has been a good trip!" says Charley Vezza, Global Creative Orchestrator at Gufram.
Take a look at the Gufram Shroom CACTUS® by A$AP Rocky at Design Miami above.
Design Miami/
Convention Center Drive & 19th Street
Miami Beach, Florida,
United States
30 November – 4 December
In case you missed it, take a full look at the Off-White™ c/o POST ARCHIVE FACTION (PAF) "EQUIPMENT™" collection.