Pusha T Says Clipse Reunion Will Depend on No Malice
Adding that he will "push the button every so often" even though his brother dismisses the thought.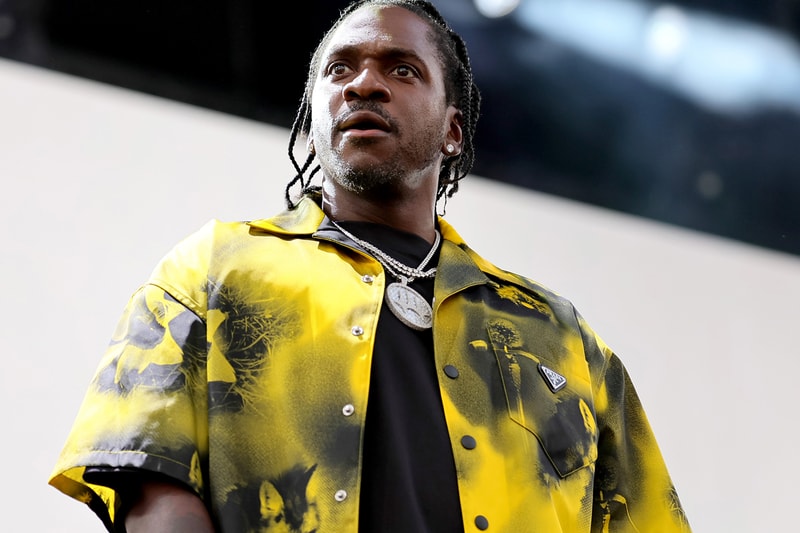 While Pusha T has vocally stated that he is more than open to doing a full Clipse reunion, he says that it will all depend on his brother, No Malice.
Speaking to Rolling Stone for its latest GRAMMY Preview 2023 issue, King Push explained that he "frequently" tries to convince his older brother to fully reunite — despite his efforts being futile so far. "I push the button every so often," he shared. "I'm like, 'Yo, listen to what I just made! We can really do this' — and he brushes me off.… If I had it my way, it would be the Clipse. It's really up to my brother."
The It's Almost Dry rapper also opened up about the rise and fall of Clipse, the latter of which was filled with drama from the label and legal issues involving close associates. Push believes that their sophomore album Hell Hath No Fury, which dropped in 2006, is still their best album rap-wise despite the other problems they had to deal with. "The bullshit was the bullshit — the label drama, the frustration. Listen, that's how strong we were musically: Even through the frustration, we still got Hell Hath," he explained. He further touched on No Malice's response to the ordeal, stating that his brother "felt like he was cheated out of opportunity and time." He added, "He was used to success — popular success, versus critically acclaimed success. And he felt that both could have coexisted if he hadn't went through the ringer of the label shit."
Elsewhere in the interview, Push also teased the creation of new material with longtime friend and collaborator Pharrell Williams; they were in a studio in South Beach, Miami working on music. "I don't want to give anything away," he said, "But the giggles are even more evil than they were the last time."
In related news, Pusha T dropped It's Almost Dry on vinyl.