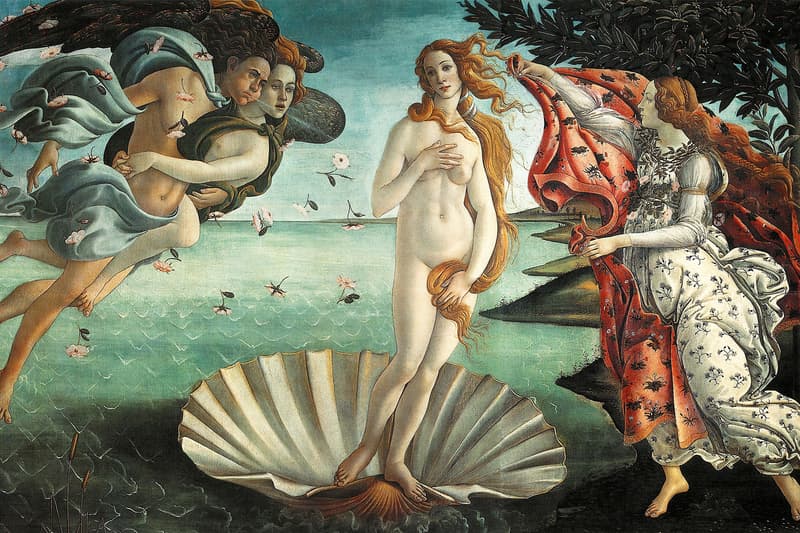 Uffizi Gallery Is Suing Jean Paul Gaultier for the Use of Sandro Botticelli's 'The Birth of Venus' Artwork
The painting is over 530 years old.
---
French fashion house Jean Paul Gaultier is facing a lawsuit from Italy's Uffizi Gallery after some of its pieces from the "Le Musée" collection have reproduced the work of Sandro Botticelli.
The painting The Birth of Venus by Renaissance painter Sandro Botticelli, which was created in the 1480s, can be seen on a few items like a nylon tank top and flared trousers. Jean Paul Gaultier could pay up to $100,000 USD in damages for unauthorized commercial use which violates Italy's Cultural Heritage Code.
Jean Paul Gaultier has since removed the items from its site, however, other retailers still have them available. The museum is also attempting to work with the designer in closing a deal for the commercial use of the artwork.
Uffizi Gallery is enforcing IP rights on a painting that's more than 500 years old. Even Disney is envious. https://t.co/2WONooN94l

— Ted Gioia (@tedgioia) October 11, 2022
In other art news, Greg Girard takes us back in time to a pre-bubble Tokyo for JAL 76 88.