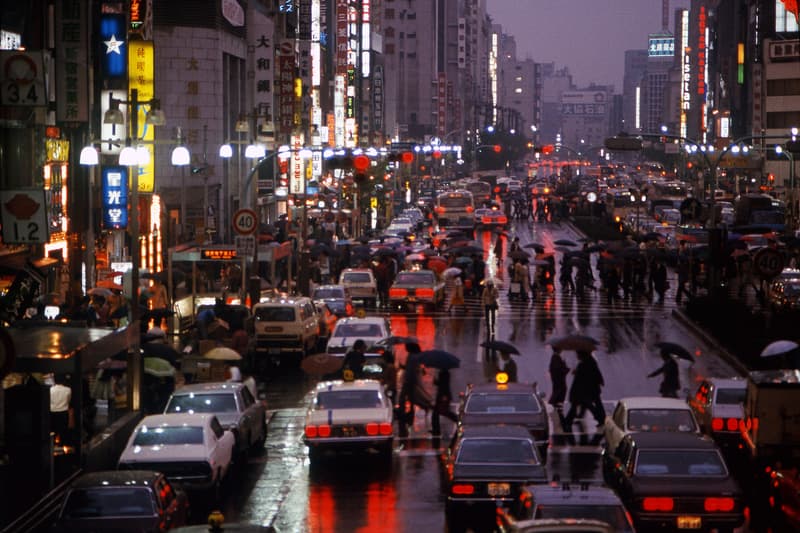 1 of 7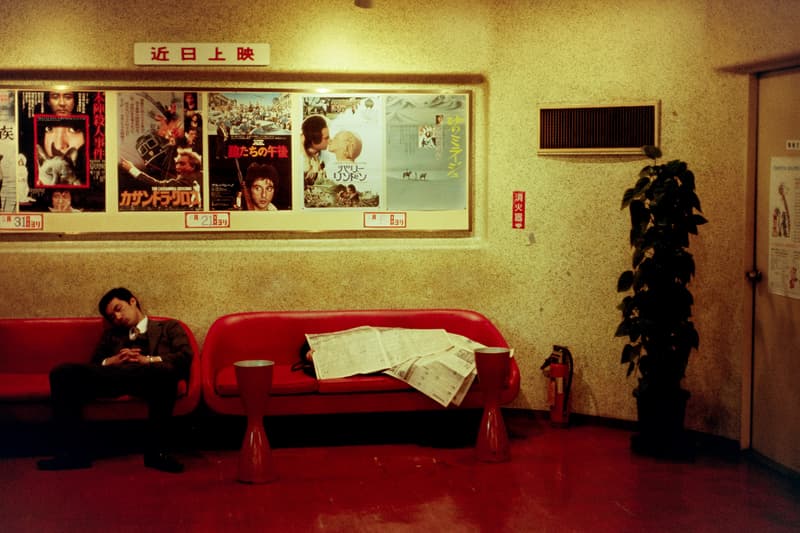 2 of 7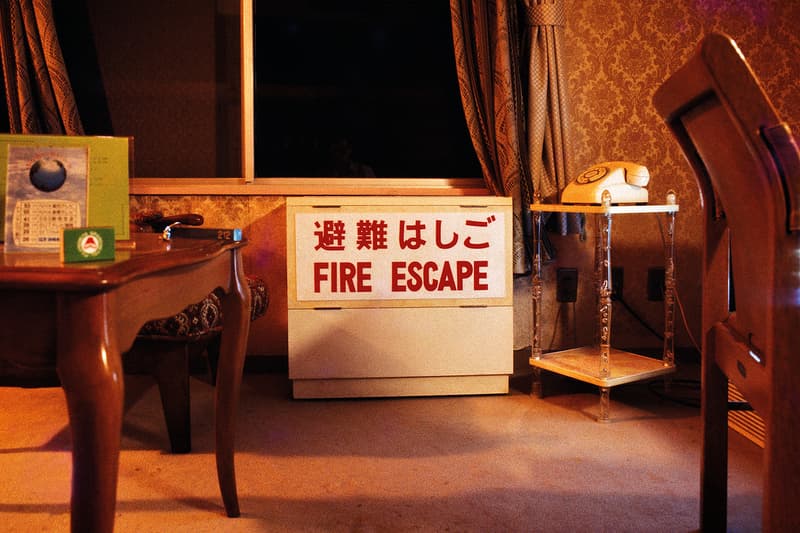 3 of 7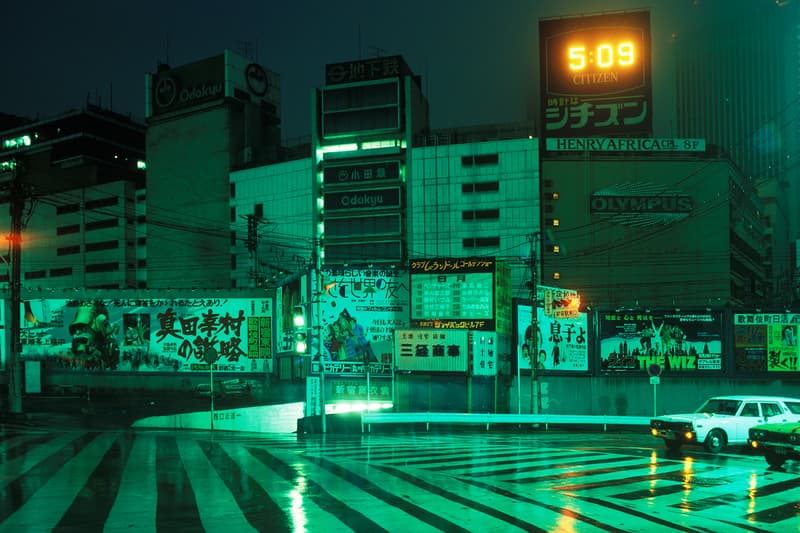 4 of 7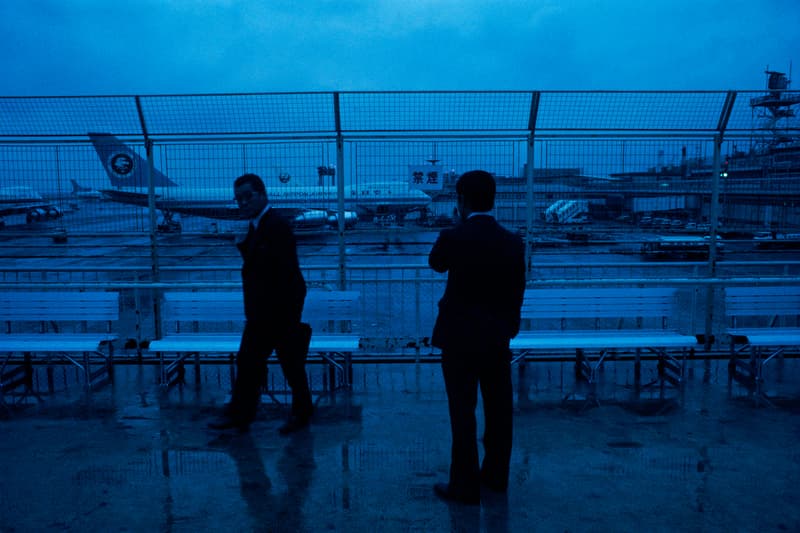 5 of 7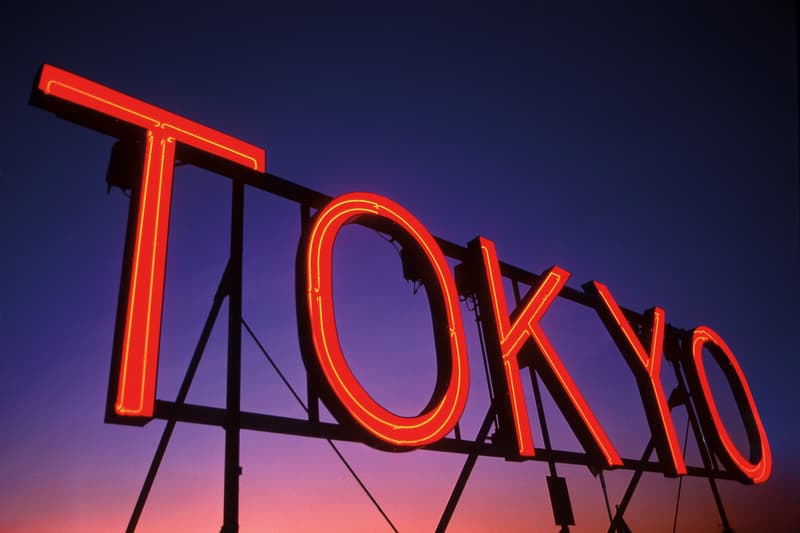 6 of 7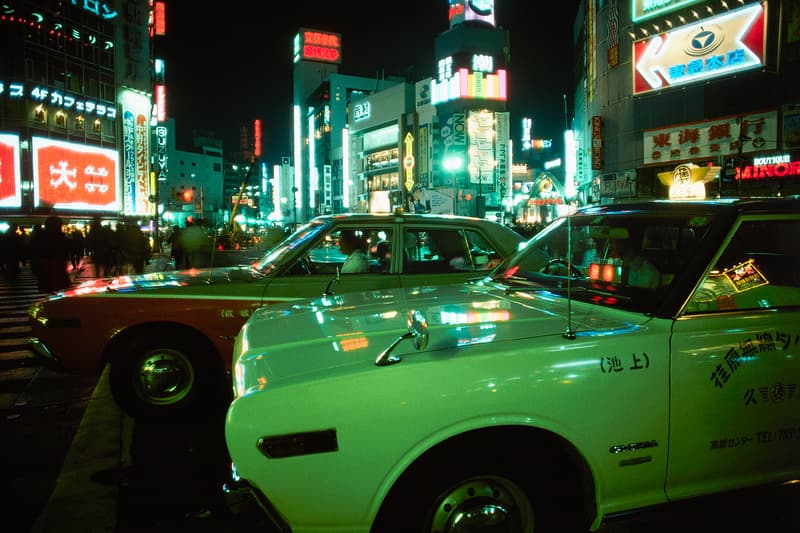 7 of 7
Greg Girard Takes Us Back In Time to a Pre-Bubble Tokyo for 'JAL 76 88'
The 'Kowloon Walled City' photographer shares with us his favorite archival photographs.
---
I'll never forget the first time I came across City of Darkness: Life in Kowloon Walled City by Greg Girard. Even if the entire lawless enclave was long demolished by the time I made it to Hong Kong, the book was one of the reasons that I made the venture to the city. Girard's ability to put viewers right in the middle of his clandestine locations transports you, not only back in time, but allows you to feel the rawness of each situation.
In his newest book, JAL 76 88, the Vancouver, British Columbia native highlights photographs he took from the years 1976 to 1988 in Tokyo, Japan. What was supposed to be a quick few days quickly led to weeks as the futuristic city enthralled his senses and fed his appetite for discovery and documentation. Spanning over a decade, the works in JAL 76 88 see the urban jungle of Tokyo through the lens of Girard as social and physical transformations were taking place from the pre-bubble era, the full-on explosion in wealth afforded by the bubble economy, and the cusp of what we now know as the Lost Decade.
In a time before modern conveniences like Instagram, Twitter, Yelp, Google, and Tripadvisor, Girard was the original Blade Runner. Check out a brief selection of his work in JAL 76 88 above and below while he takes us back in time to be beginning of just one of his many adventures. Those interested in picking up a copy of the book can visit his website to learn more.
Do you remember what brought you to Tokyo in the first place?
On my first visit to Asia, 1974-1975, I more or less avoided Japan, spending the best part of a year traveling first by ship to Hong Kong and then wandering around SE Asia. For a young traveler, Japan already had a reputation as being expensive. Though I've since learned to ignore that sort of thing. Every place has students, and they always know how to live well and cheaply. It was on that trip though that I first heard about Japan. I was staying at a hostel in Brunei in early 1975 when I met a young Australian traveler who had recently visited Japan. He described Tokyo in a way I had never heard of before. The mannered voices and gestures of the elevator attendants in department stores. The stylized movements of platform conductors as trains approached and departed from stations. I made a mental note and indeed sought those scenes out when I headed for Tokyo the following year. Discovering a place that was even beyond my friend's descriptions.
What was your first reaction when you arrived and how did it differ from what you had in mind?
Arriving in Tokyo and finding yourself swept into, and a part of, some science fiction movie in the making, working title: "Rituals of the Future." My point is that in those days there was nothing to prepare a first-time visitor. The notion that the future had arrived and was alive and well in an Asian city was simply unknown at that time. In 1982 the film BladeRunner introduced a new word into the English language, and an idea of our near future that heavily sampled a Tokyo that already existed, mainly unknown to the West. The idea of Tokyo as "the future" has now of course faded, and in many ways, Japan remains endearingly attached to certain modes of period tech (fax machines, for example), but what does endure is an approach that combines tribute and innovative departure, arriving at something new that wears its provenance on its sleeve. 
Paint the picture for us. What was the atmosphere like? The smells the sounds… everything!
On my first day, after arriving at Haneda Airport, I stowed my bags at the airport and took the monorail into the city, changing to the Yamanote line and riding its giant loop around the city. I got off at Shinjuku. It looked like the brightest, noisiest, most crowded part of town. I walked around, making pictures, drinking coffee here and there, and taking it all in. Cabarets and nightclubs with young guys in front, in tight curl perms, and dark suits, trying to get customers to go in. Game arcades, including the first sighting of whack-a-mole. By morning I knew I wanted to stay. I had a guidebook from 1973 and I found the youth hostel listed near Shin-Okobu Station, just north of Shinjuku. I registered for the night but couldn't check in until 4 pm so I continued to wander around. Shops were starting to open and shopkeepers were splashing water onto the lane in front of their shops, setting out their displays of goods for the day. There's a certain smell from that first morning, like clean laundry freshly dried in the sunshine, that I still find here and there in Japan, and inside new Japanese cars.
From your first stay back then to current times, how has the city evolved in your eyes?
In the 1970s there was still evidence of post-war scruffiness in Tokyo, particularly around the train stations. Small shops and cheap drinking and eating places. War veterans, dressed in military gear or in white, often amputees, begging or shining shoes in front of station exits. Tokyo in the 1970s was a low-rise city, apart from new clusters of towers in west Shinjuku and the main business district in Hibiya. A new tower here and there was starting to appear but mostly it was a dense, flat city that stretched to the horizon in every direction. Though in many ways Tokyo still feels very much the same. The smallness of many buildings at street level, the narrowness of the lanes and alleys running off the main thoroughfares. The intimacy/smallness of many spaces where people gather to eat and drink and entertain themselves. 
Do you remember what gear you were using at the time? What was your kit — camera, lens, and film.
I used 35mm Canon cameras. F-1 and FTb. I used a 28mm lens a lot, but also 20mm, 50mm, and 200mm. The film was mostly Kodachrome and Ektachrome for color and Tri-X for B&W.
There's something so tactile about JAL 76 88. While we weren't with you, going over the images has something very "natsukashii" about it. Why do you think this is and do you think it can be replicated in this digital age?
It's curious, isn't it? We seem to be in the age where the goal of digital is to replicate film. Natsukashi usually translates as nostalgic, but the way it's expressed in Japanese is something felt and experienced rather than described or observed. "That takes me back," "remember that?" or a deeply appreciative "old school" are perhaps some approximations in English to register that sensation. Over the years, as much as I appreciate the uniqueness of Tokyo in the seventies or Hong Kong in the eighties, what I realize is that it's really about being in your twenties wherever you are.
Hong Kong, Vancouver, Tokyo – what is the connection between these three places for you? Can you describe each city in one word?
Pacific 
What was the most interesting spot you visited back then and where is your current go-to place now if you were to visit Tokyo?
Can I pick two? I'd pick a club called Sazae in Shinjuku 2-chome, and DIG, also in Shinjuku, a live jazz club. Not sure if DIG is still there but I believe DUG is still there (recorded jazz). I haven't been back since 2019. Hope it's still going strong.
What's your favorite image in the book and can you go into detail on what is going on and what makes it so special?
Again, can I pick two? I'll choose the two images that were prompted by what my Australian friend mentioned to me in Brunei, what made me want to visit Japan, and what arrived in Tokyo alert to, in a way I might not have been otherwise. Conveniently one happens to be in color and one happens to be in black and white.
- Platform Conductor, Ikebukuro Station – 1976.
- Department Store Elevator Attendant – 1977.
When considering my own pictures, I can't really say anything. All that's there is what's in the pictures when you look at them. It works better if someone else writes about them.
Is there a city you wish to document that you haven't found time to visit, but are planning to?
I'm planning to visit Japan soon to continue work on a project suspended since early 2020. So, a number of towns and cities there that I've never visited. Looking further down the road I have a number of debts to collect that will take me to new places. Let me explain: from time to time I get an inquiry from a band or musician interested in using one of my photographs for their album cover. Instead of charging a licensing fee, I propose that they can use the image free of charge BUT one day I will turn up in their town, and when I do they have to take me out for dinner and drinks, and backstage to their show if they're performing. At the moment I have debts to collect in Austin, Toronto, London, Florence, Berlin, and Sydney. So I thought I could photograph the trip, and the new people and places, and make something out of that. We shall see!