Nicki Minaj Drops Second Remix of Skeng's "Likkle Miss" Featuring The Fine Nine
A longer version of the upbeat dancehall track.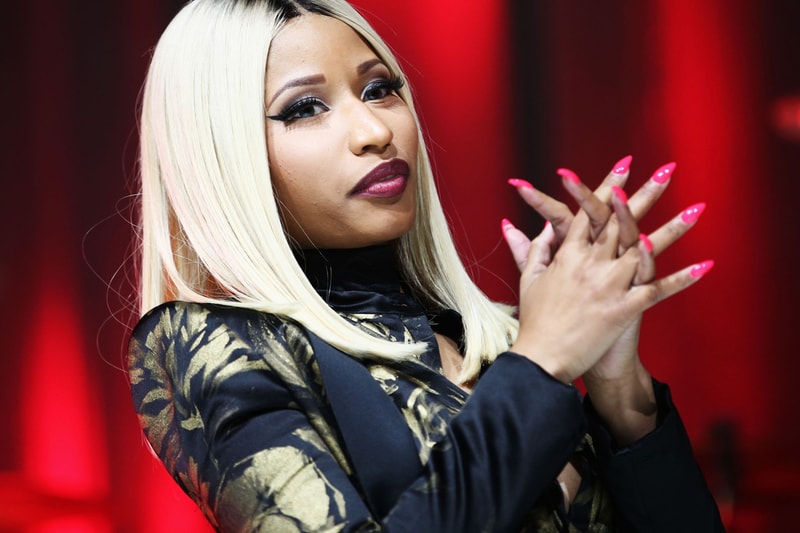 Nicki Minaj has delivered a second remix of Skeng's "Likkle Miss." The rapper initially offered her take on the single in late August, including the remixed version on her Queen Radio: Volume 1 compilation album.
Jamaican dancehall artist Skeng just dropped the original song in July, and Minaj wasted no time in jumping on the beat.
This time, Minaj's latest remix of "Likkle Miss" is noticeably lengthier at approximately six minutes and features a group called The Fine Nine. Alongside Minaj, the girl group is made up of Spice, Destra Garcia, Patrice Roberts, Lady Leshurr, Pamputtae, Dovey Magnum, Lisa Mercedez and London Hill.
The rapper has been teasing the collaboration over the past few days, sharing behind-the-scenes footage from the remix's music video on social media.
View this post on Instagram
This appears to be The Fine Nine's first release, leaving fans wondering if the artists plan to put out more music as a group in the future.
Stream Nicki Minaj's remix of Skeng's "Likkle Miss" featuring The Fine Nine.
In other music news, Palace dropped exclusive DJ mixes by Omar S, Robert Hood and Rory Milanes on Apple Music.