Moncler Celebrate 70th Anniversary with Worldwide 'The Extraordinary Expedition' Event
Taking a journey through New York, London and Seoul.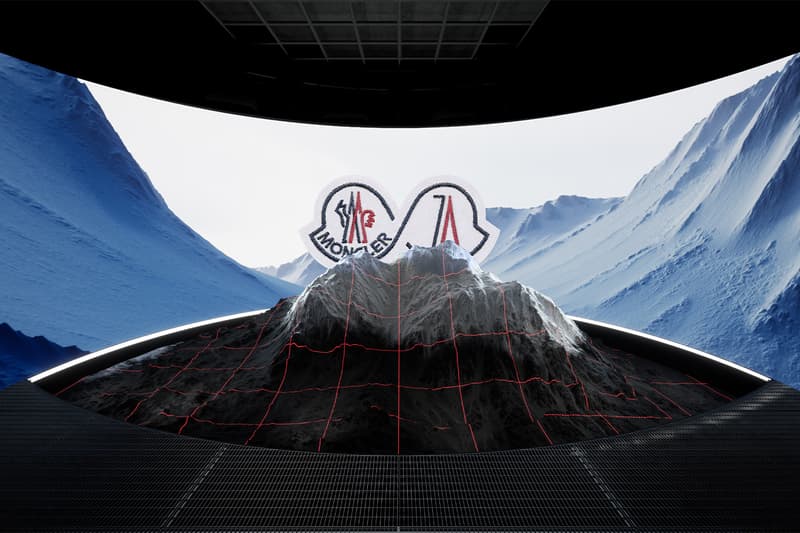 Birthed in the southeastern French town of Monestier-de-Clermont in 1952, Moncler has set its mark as a pioneer in the outerwear space. The brand's 70th anniversary has seen them celebrate with a multifaceted approach, from its memorable "Extraordinary Forever" campaign to a fashion film dictating its lengthy history. Now, Moncler embarks on a new journey, taking a trip around the world for its The Extraordinary Expedition event that dictates its seven-decade-long heritage.
The reimagined gallery spaces in New York, London and Seoul will see attendees venture into a 360-degree digital journey submerged in Moncler's recognizable identity. The three-part exhibit will first escort you through an immersive film titled Extraordinary Experience, which displays the brand's archival records in a digitalized manner, followed by Extraordinary Moments touching on its most emblematic moments. Finally, the experience draws to a close with a showcase that deeply delves into the brand's clothing archives.
The NYC affair will be held in the Highline Stages venue, while Seoul's will be located in the city's D Museum. London's event will take place during Frieze art fair at 180 The Strand, featuring a talk by revered British photographer Platon.
In every city, 500 attendees will be gifted a special-edition NFT created by digital artist Antoni Tudisco. The unique tokens will allow access to exclusive products, unique experiences, and tailored Moncler store visits.
The Extraordinary Expedition kicks off in New York City on October 5, followed by London on October 12 and Seoul on November 18. China will see a digital experience take place on October 20. You can find more information on the event and sign-up for tickets here.
Elsewhere, read Hypebeast's interview with Moncler CEO Remo Ruffini.