Eggo Comes Together With Sugarlands Distilling Co. for "Eggo Nog"
Capturing the best parts of waffles and eggnog.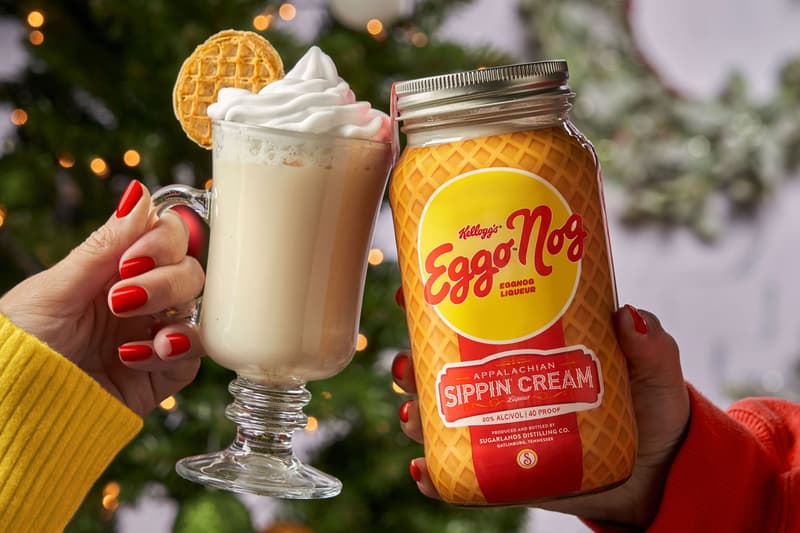 After introducing "Incogmeato" releases with MorningStar Farms, Kellogss' Eggo has now come together with Sugarlands Distilling Co. for "Eggo Nog." Perfect for the upcoming holiday season, the beverage is an Eggo-flavored rum-based cream liqueur that serves as Eggo's first 21-and-over product.
Eggo x Sugarlands Distilling Co. Eggo Nog comes at 40-proof and delivers a sweet and creamy flavor that captures the best parts of Eggo waffles and eggnog. According to Sugarlands' Master Distiller, Greg Eidam, "It's really heavy on deep flavors of churned cream, and cinnamon and nutmeg, which we feel pair really well with that perfectly toasted Eggo waffle."
Kellogg's Eggo Nog is available now throughout the holiday season at select Sugarlands Distilling Co. retailers nationwide.
View this post on Instagram
DISCLAIMER: We discourage irresponsible and/or underage drinking. Drink responsibly and legally.