Take a Look Inside the New Union Osaka Store
Owner Chris Gibbs shares his thoughts in an exclusive interview with Hypebeast.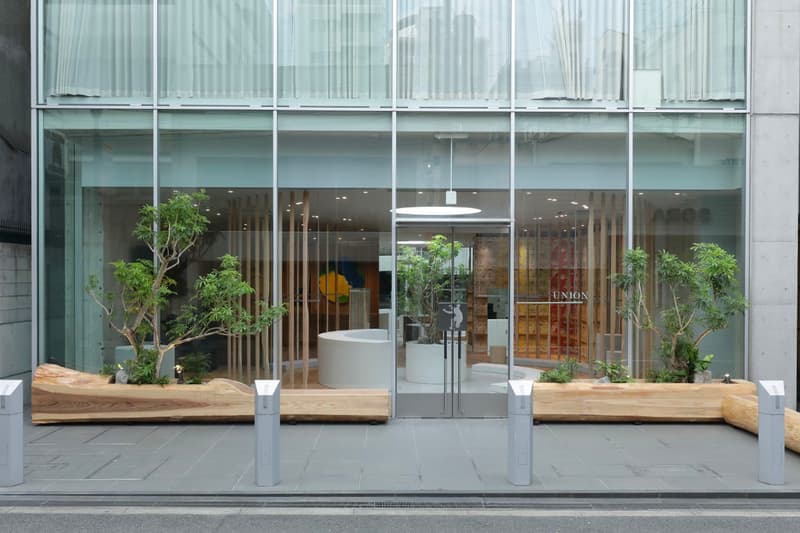 1 of 8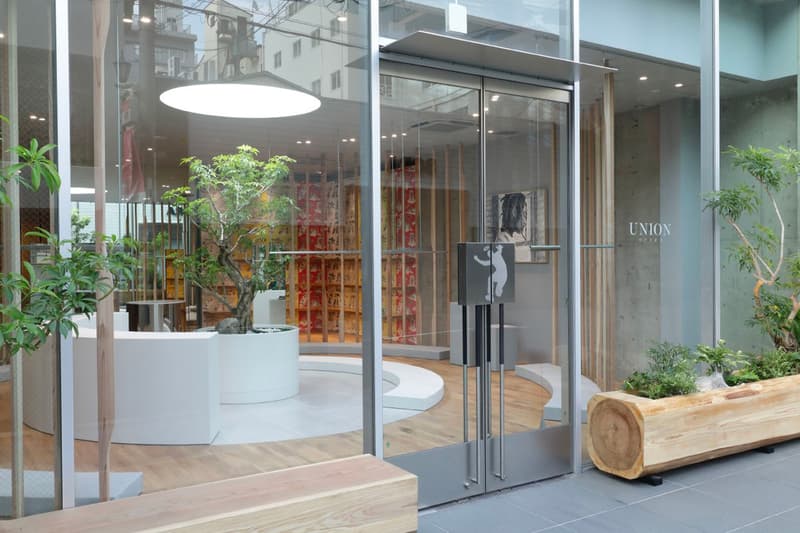 2 of 8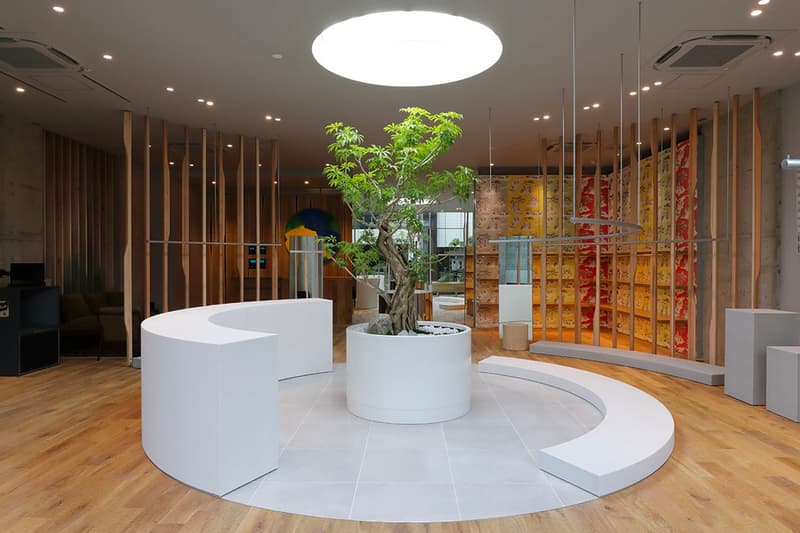 3 of 8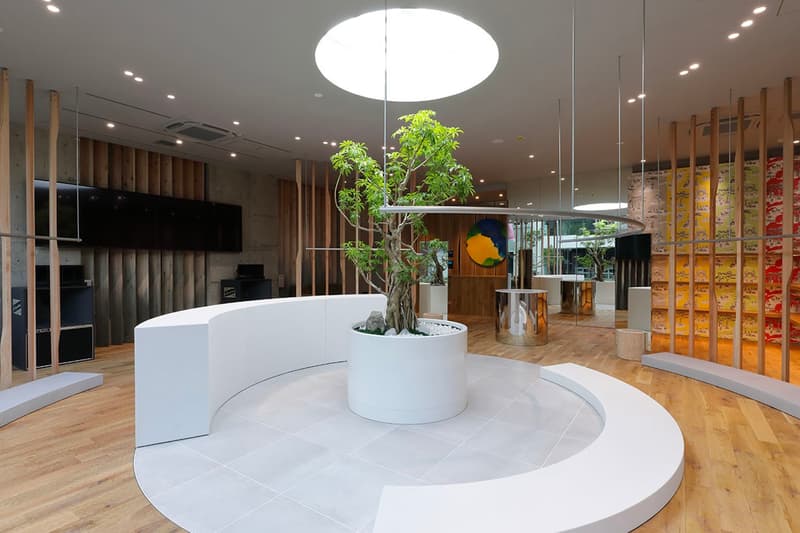 4 of 8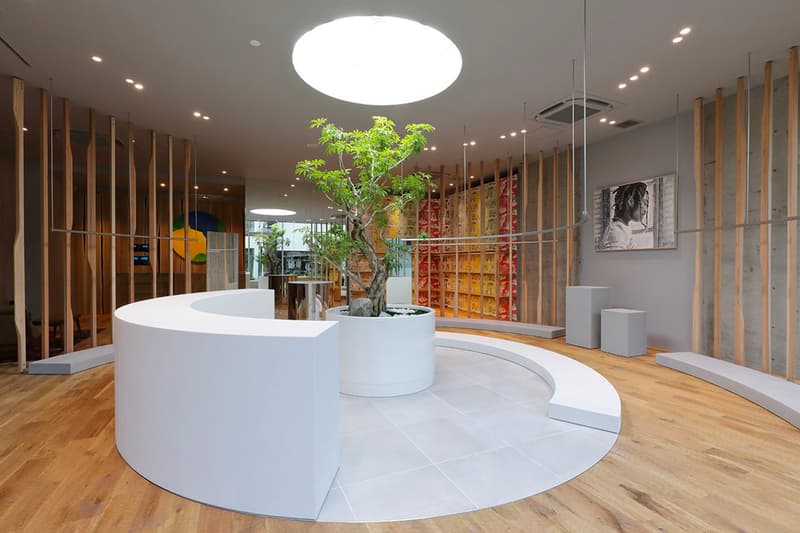 5 of 8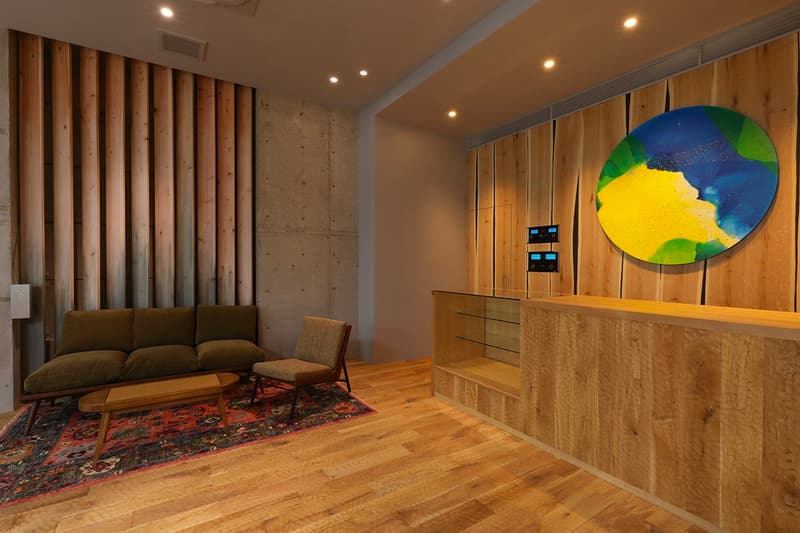 6 of 8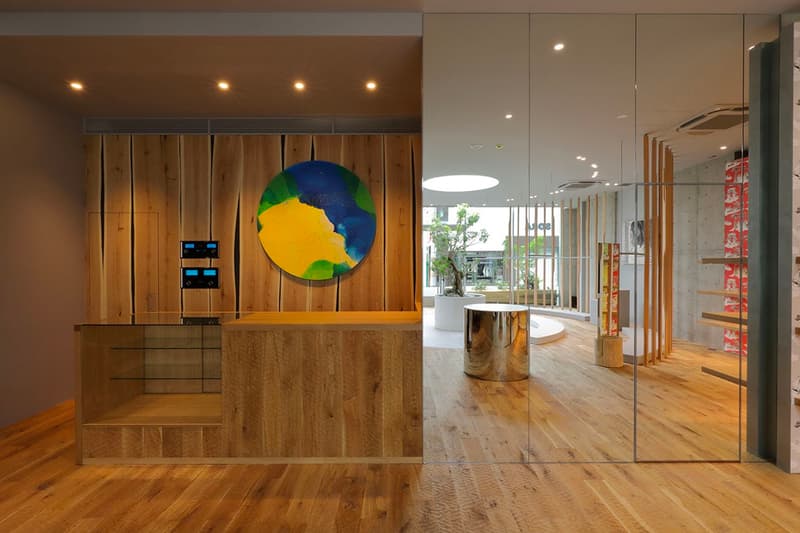 7 of 8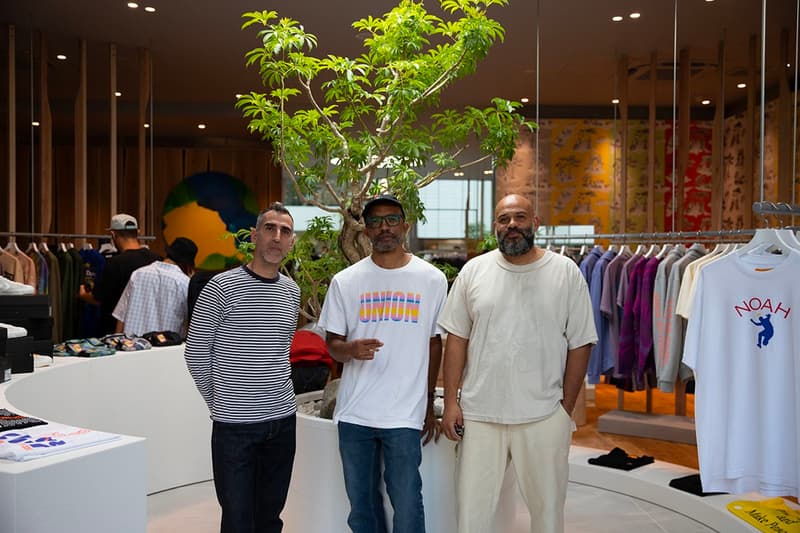 8 of 8
In 1989, Union's first store opened in New York City on Spring Street in Soho. A Los Angeles shop popped up shortly after out of the same core desires of offering functional clothing and embracing the creativity of new designers. With Union recently celebrating its 30th anniversary, it now looks to expand its presence in Japan, following up on its Tokyo Chapter Store opened in 2018 with a new location in Osaka.
Union Osaka is found on "Orange Street," an understated spot in the heart of the city known for its fashion boutiques and cafés where shoppers can find everything from rare Americana pieces and vintage toys to international brand stores such as Supreme and Noah Noodle Shop. The store boasts an all-glass facade with tree trunk benches on the exteriors, tree installations, and a variety of elements combining UNION's brand identity with influences representative of the home city.
Hypebeast Japan quickly caught up with Union owner and operator Chris Gibbs on opening day in which he shared the process behind creating the new location, his appreciation for the city of Osaka, and a glimpse at upcoming collaborations.
Please tell us about the interior design of your shop.
We really wanted to embrace Japan a little bit more this time around with our second store in Japan. For our first store, we didn't really build it with Japan in mind, with it being more of a pivot away from the L.A. shop, but seeing this is the second store, we wanted to embrace Osaka and Japan a little more. There are a couple of Japan-specific inspirations including the wood-chiseled floor taken from lumberyard warehouses, and the tree in the middle isn't a bonsai but is inspired by that kind of really beautiful singular tree. We tried to find a nice balance. We still have a Harlem wallpaper which is in all three stores, the same muse, and the Altec speakers — finding a balance between Tokyo, Los Angeles, and Osaka but leaning towards the home city a little bit more.
Why did you choose Osaka?
It's not just me choosing Osaka, but the whole team. We saw we were getting a lot of online orders for shipping to Osaka. There was a demand here and we wanted to meet that demand. From what I heard, Osaka is the anti-Tokyo, so we wanted to bring something to them instead of them having to get it from Tokyo — kind of wanting to embrace Osaka. As we started looking at spaces, we found this one and really liked it. The location and everything worked well. I came in April, and we opened in four-five months so I guess maybe it was meant to be.
Are there any items exclusive to this store? 
Yes, quite a few actually. We did a collaboration with an L.A. brand called Suprvsn which was here and another collaboration with Real Bad Man, another L.A. brand. We also have an exclusive colorway for Osaka, a pink-purple exclusive which is part of our new in-house line "UNION ORIGINALS," including hoodies, T-shirts and cardigans. Another collaboration with the brand Minna No, and a J.Rocc mixtape t-shirt exclusively for Osaka. Looking forward, we have a couple more coming, including something with VERDY who's from Osaka.
Do you feel the difference between the fashion scene in Osaka and Tokyo?
I'll be honest. Generally speaking, I always think of Osaka and Tokyo like L.A. and New York. It's more laid-back and casual here, generally speaking, and I think the fashion represents that as well. I haven't been to Osaka enough to really know so I still need to learn. Now that we're here I'll come more often to get a better idea of the difference. Outside of this April, I haven't come in three years due to COVID and I think fashion in Japan changed in those three years in a good way, more original. It reminds me of the '90s when I was coming here. Not too much outside influence which I like.
UNION OSAKA
1-16-23 Minamihorie,
Nishi-ku, Osaka,
Japan
In other news, Off-White™ debuts FW22 skiwear.