Facebook Gaming Asks Childish Major to Choose Five Things He Can't Live Without
The musician, producer, and gamer discusses his gaming setup as well as his five essential items and how they each portray a different side of his personality and craft.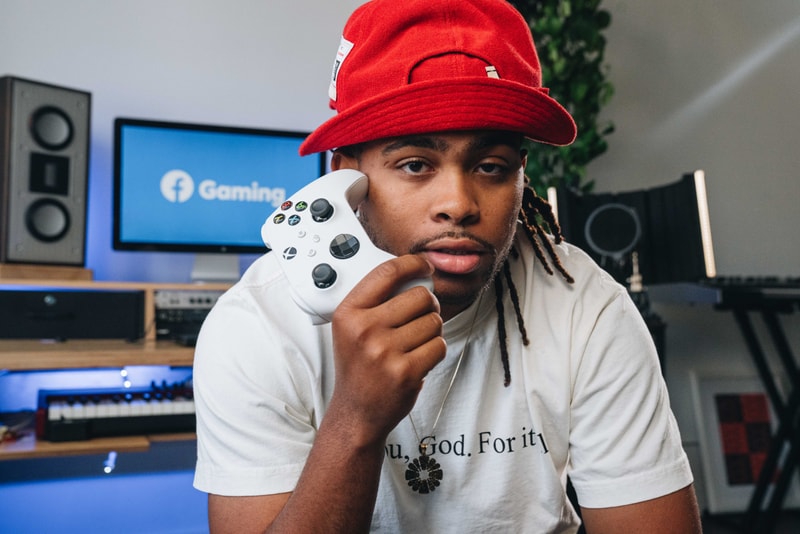 1 of 2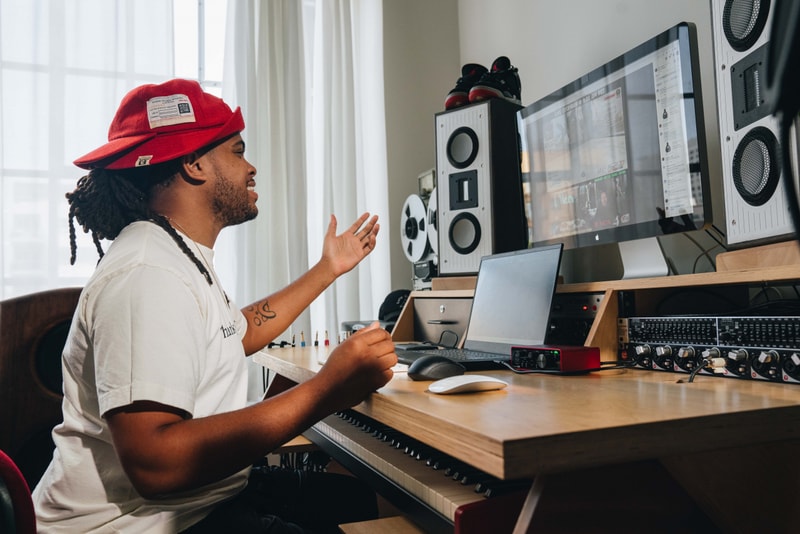 2 of 2
As gaming culture has evolved, it has grown to be even more multifaceted and gamers are no longer identified simply by the games they play. Our new series, Choose 5, was created in partnership with Facebook Gaming to showcase how the platform's creators defy any label, as they intersect their love of gaming with other passion points to push streaming forward.
Facebook Gaming has already established itself as one of the largest platforms for gamers and creators to earn money from live streams, short-form Reels, and VODs. Now, the global streaming and creation platform has set out to demonstrate its role as a place where individuals of all interests, whether that be music, sports, or culture, can connect over a love of gaming.
Markus Randle's multifaceted persona coincides with that of the ideal Facebook Gaming Creator — someone who represents many different backgrounds and areas of interest who brings these unique viewpoints to the gaming world. Also known in the realm of music as Childish Major, a Grammy-nominated producer and rapper, he wears many hats as a fashion enthusiast, a tastemaker in the fashion space, and a natural gamer.
View this post on Instagram
As Childish Major is a diverse creator, his five essential items range from music accessories to staple footwear. His gaming accessories are major staples as well, since partaking provides a break from his busy music career. Hypebeast and Facebook Gaming had a chance to dive into the five things the musician can't live without and how they each intersect in his everyday life and gaming routine.
Hypebeast: Can you tell us a little bit about who you are?
Childish Major: I'm a father. I'm a brother. I'm an artist. I'm a producer and a part-time engineer when I have to be. I came up in Atlanta. I was born in Minnesota and raised in South Carolina. My musical come up was in Atlanta and now I reside in LA. I think about life like a movie. In order for your movie to be interesting, it has to have different sections and parts. I felt like a move to LA was necessary to make my movie interesting.
H: How do gaming and music intersect for you?
CM: A lot of times I play games to take a break from music. Then when I come back to an idea, I have new thoughts. Music is naturally a release and a way for me to express myself. But at the place in my career that I am now, it becomes work and sometimes I need a break. That break is gaming. Gaming is a recharge.
H: Could you tell us a bit about your gaming set-up?
CM: I have headsets and microphones and all that. But honestly, for the most part, it's pretty much the controller, TV, and the game.
H: Has your music had any gaming placements?
CM: I've had two. I was on 2K with a song called "No I in Team." I also had a song on Madden called "Kick It." Madden's one of my favorite games since I was a kid. So that was a dope experience. I'm not that nice at 2K, unfortunately, but I'll bet some money on my boy.
H: How did that full circle moment feel?
CM: It felt rewarding. It was a dream that came to fruition, while all these other dreams are coming true too. When I was a kid, I would dream about doing music, and to have both of those worlds come together as an adult is a dream come true.
H: How has gaming influenced you personally?
CM: Gaming has influenced me in a lot of ways. But the thing I remember the most was the music, whether that be Tony Hawk Pro Skater, Madden, 2K, NBA Live, I always just remembered the music; I'm an artist, you know? So that was one of the things that stood out the most.
H: What are the five items you can't live without?
CM: I need my Razer computer — absolutely need that. That's the only way that I'm able to get my ideas out. I need my Bred 4's. They look nice with anything I wear. My "Thank You God for It All" t-shirt — gotta have that. My headphones, my Audio Technica headphones; I'll pull up to studios and they'll have some janky headphones, and recording on janky headphones is not the move. And I have to have my Xbox, that's necessary for the release and recharge.
H: How do you stay connected to your community and your fans and does game streaming play a role in that?
CM: The main way I stay connected with fans is through Instagram and Facebook. I'm looking to get more in tune with my streaming, whether that be producing or gaming.