Elevate Your Bag Collection With HOMME PLISSÉ ISSEY MIYAKE's Arc Backpack
Bags can have pleats too.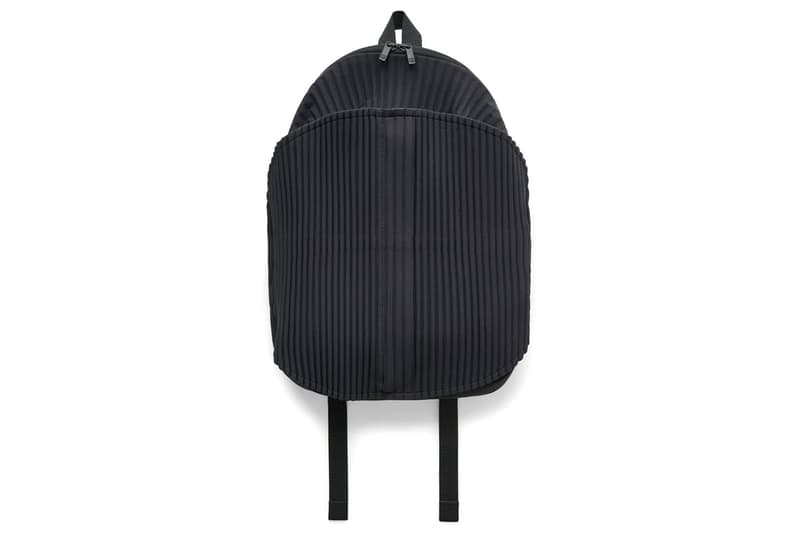 Whether it be sculptural tops and jackets or minimal pants, Issey Miyake's work is known for its exaltation of pleated perfection. But in its creative signature, pleats are not limited to just runway or ready-to-wear garments. They can elevate bags as well, which is proven by HOMME PLISSÉ ISSEY MIYAKE's Arc Bag.
Appearing in black, the polyester backpack features channels modern minimalism with its arc shape and all-over pleated construction. Simple yet functional, the bag is comprised of a zipped main compartment, a zipped outer compartment and an inside drawstring section. Finishing off the Philippines-crafted backpack are classic adjustable shoulder straps with padded detailing.
Check out the gallery above for a look at the backpack. Priced at 6750 SEK (about $596 USD) HOMME PLISSÉ ISSEY MIYAKE's Arc Bag is available now online at Très Bien.
In related news, Raf Simons SS23 looked beyond the obvious.