Sou Fujimoto's 'House of Music' Opens in Budapest City Park
Featuring a perforated roof canopy inspired by sound waves.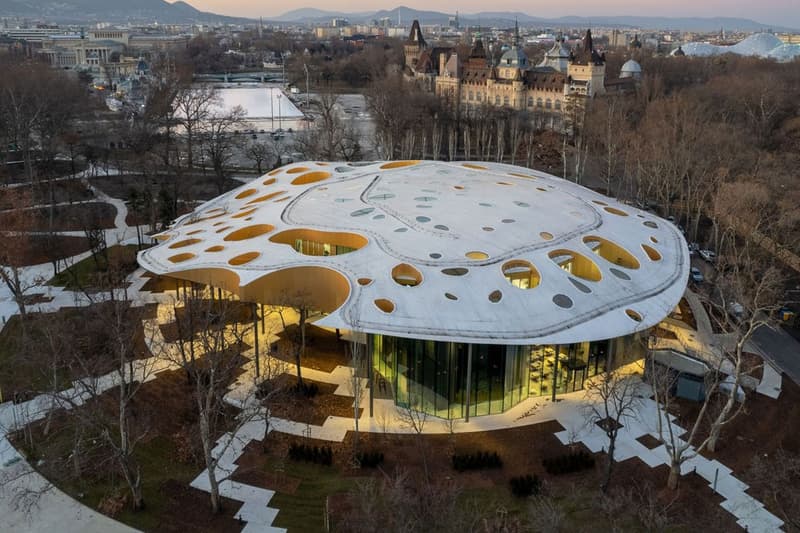 1 of 35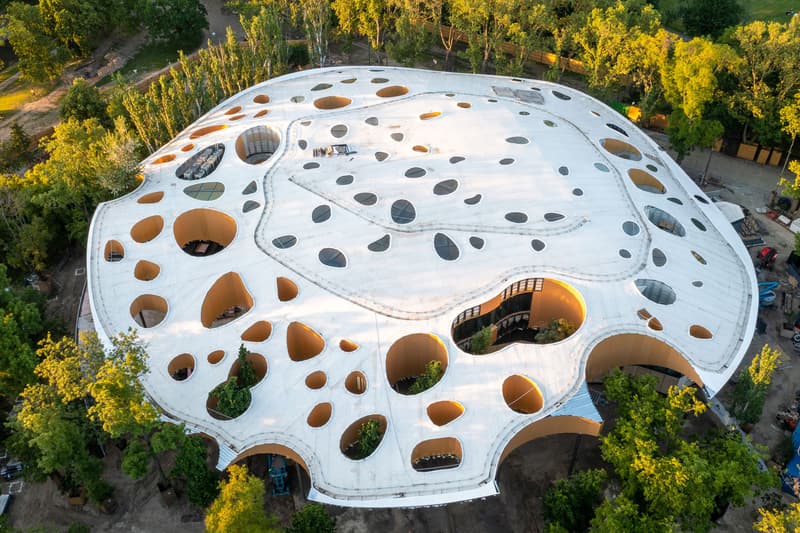 2 of 35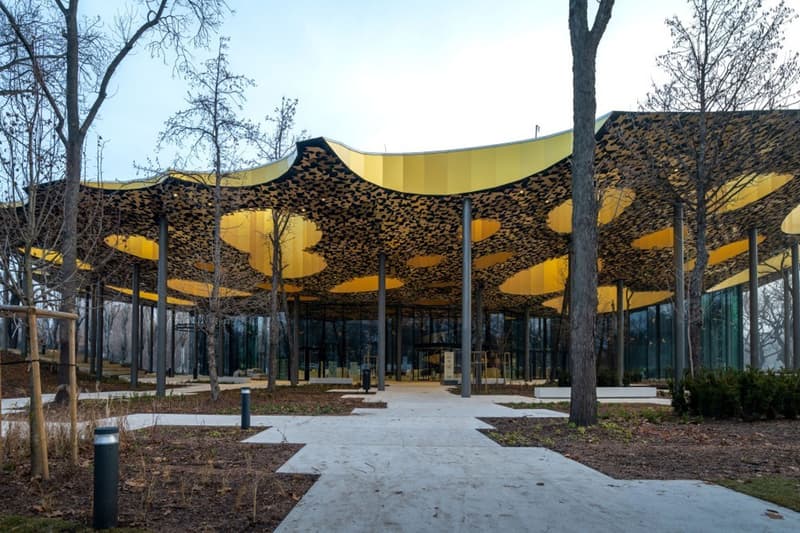 3 of 35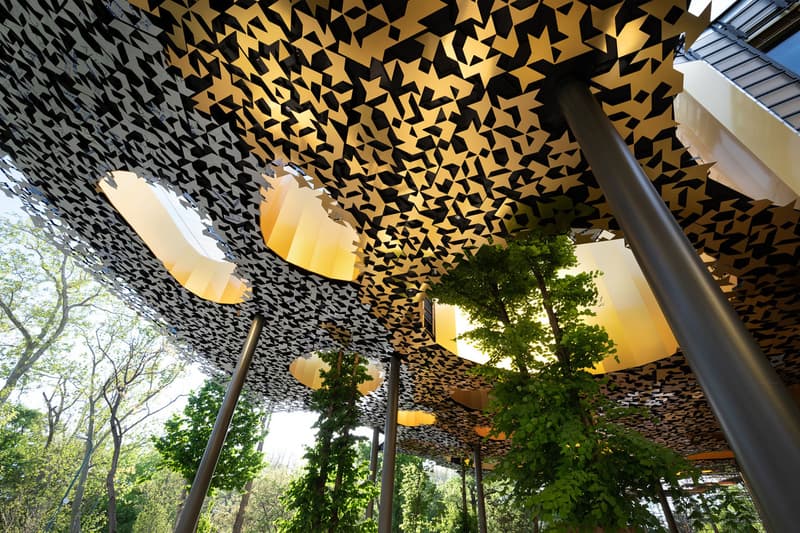 4 of 35
5 of 35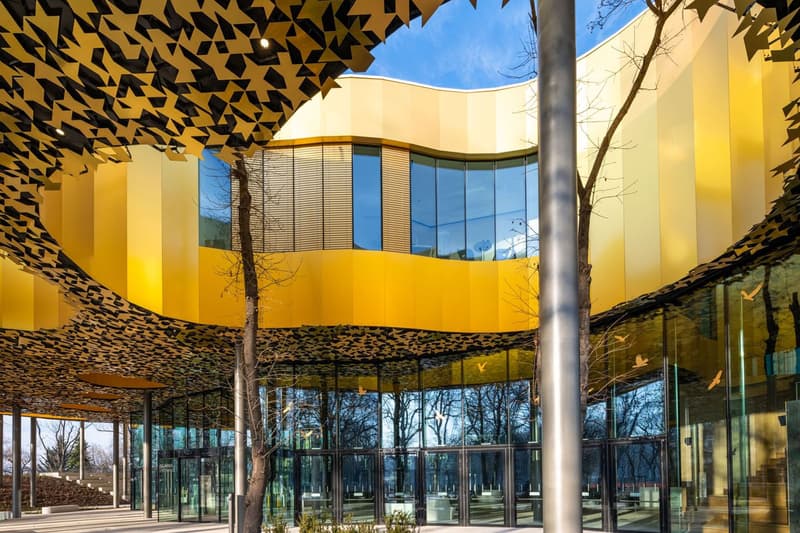 6 of 35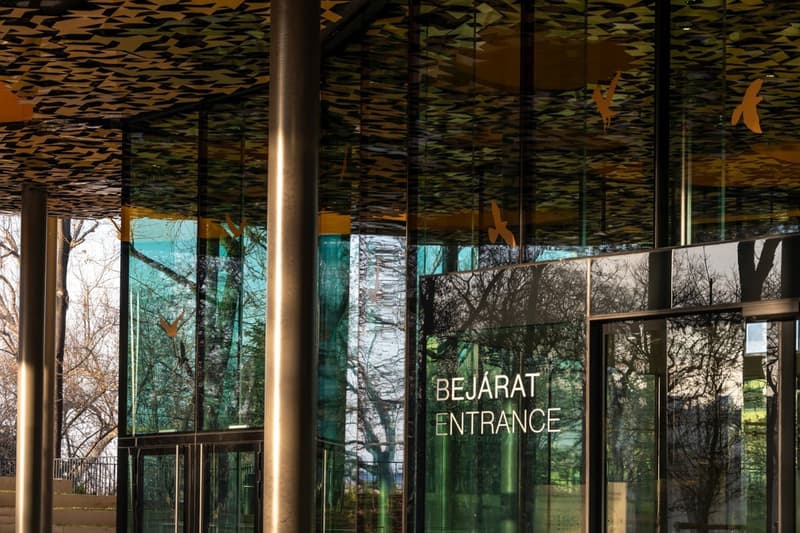 7 of 35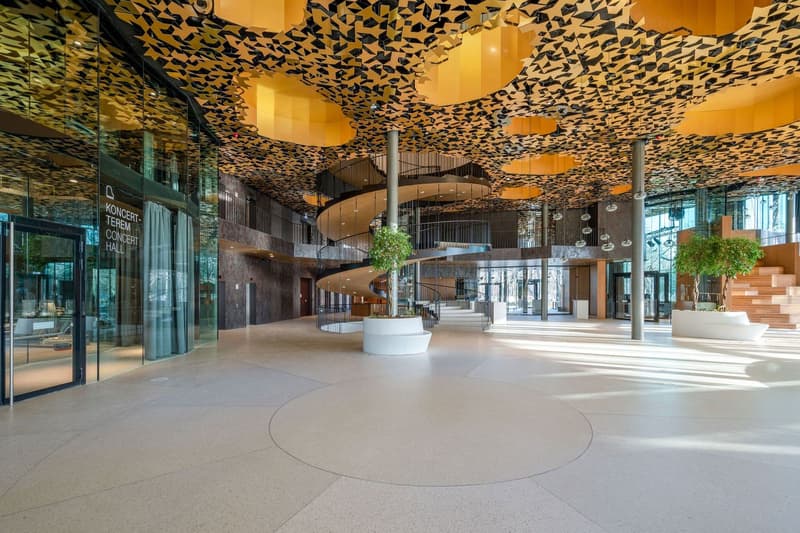 8 of 35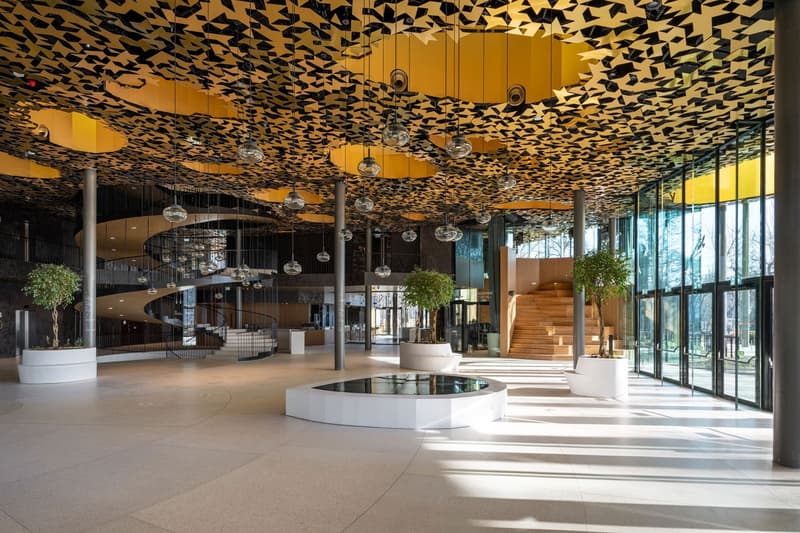 9 of 35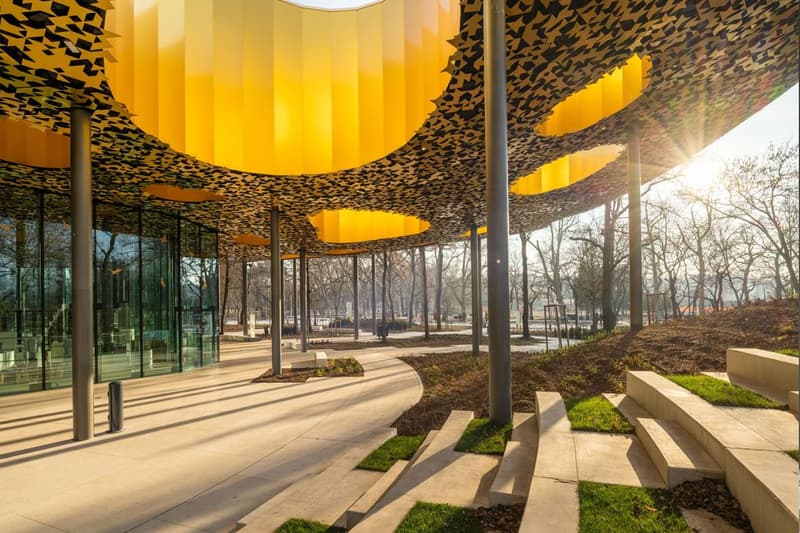 10 of 35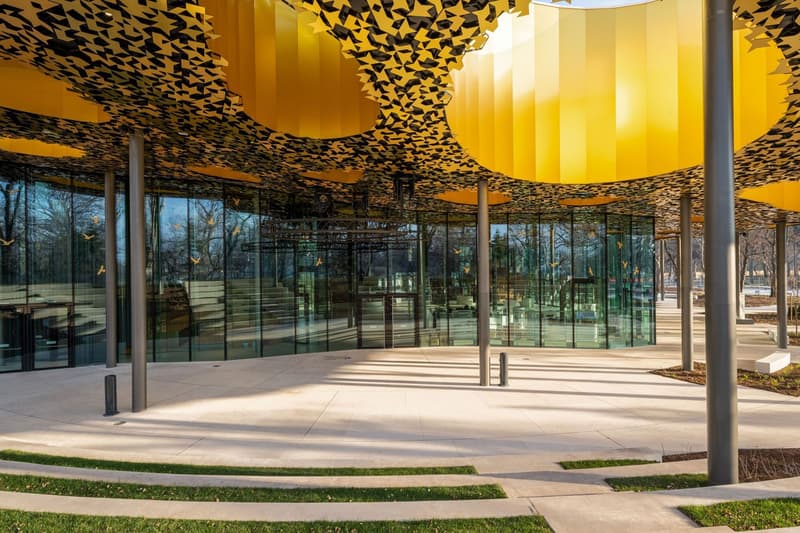 11 of 35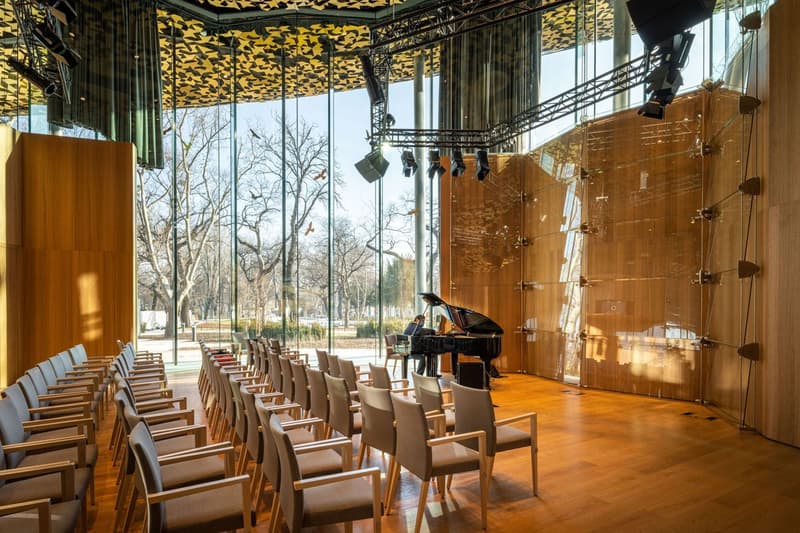 12 of 35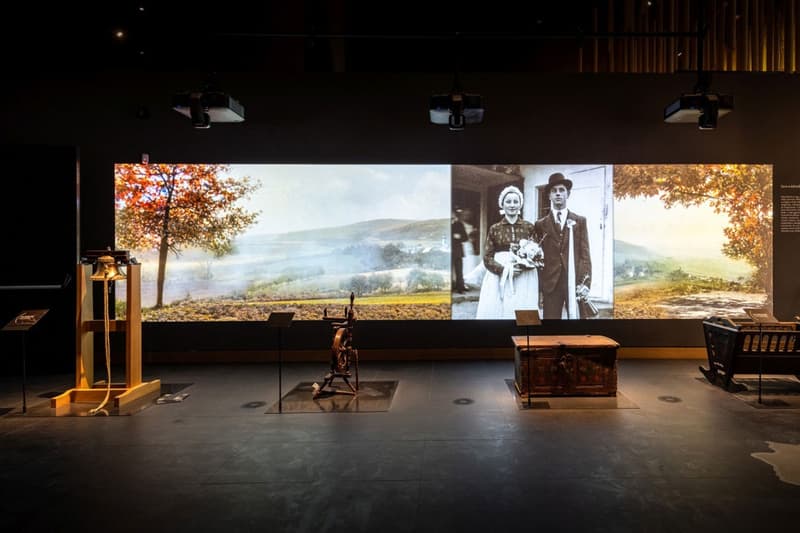 13 of 35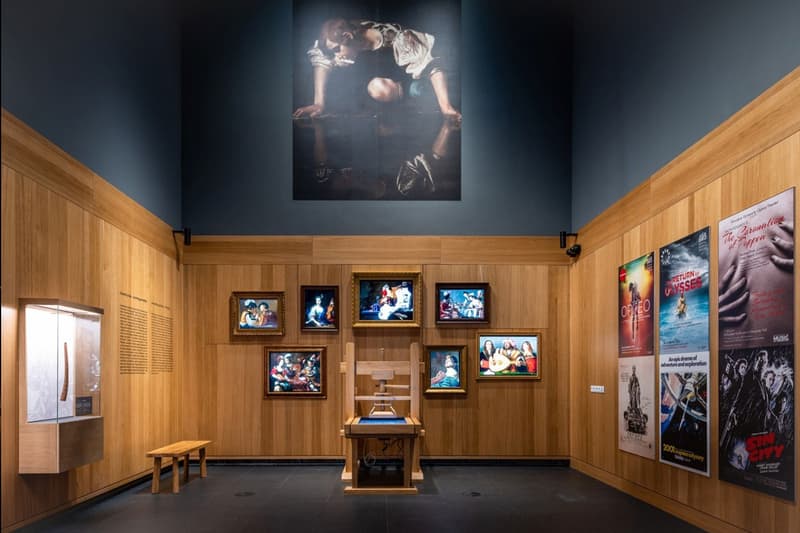 14 of 35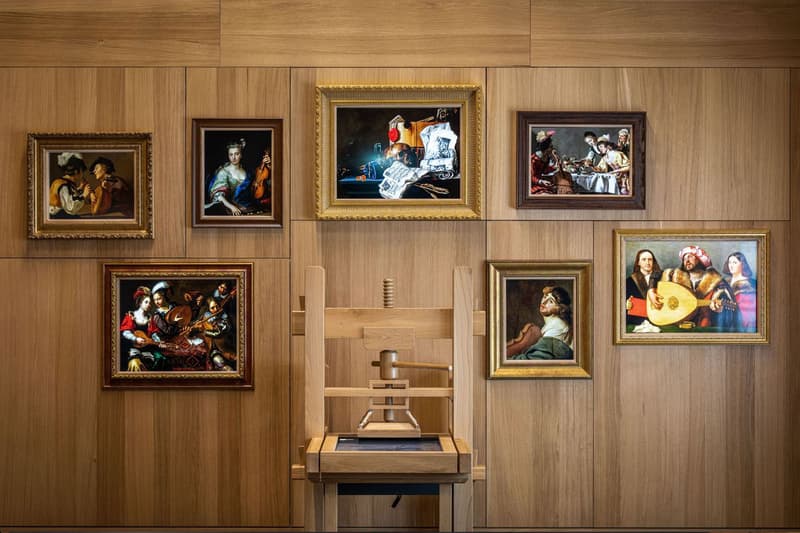 15 of 35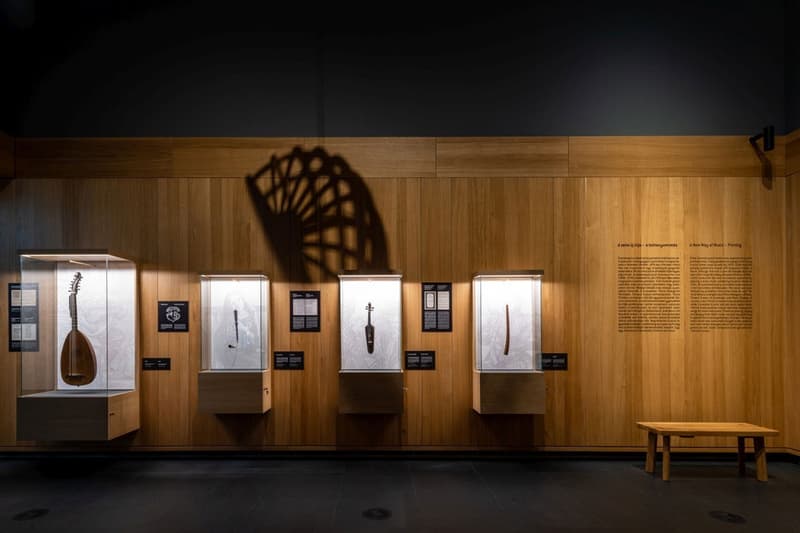 16 of 35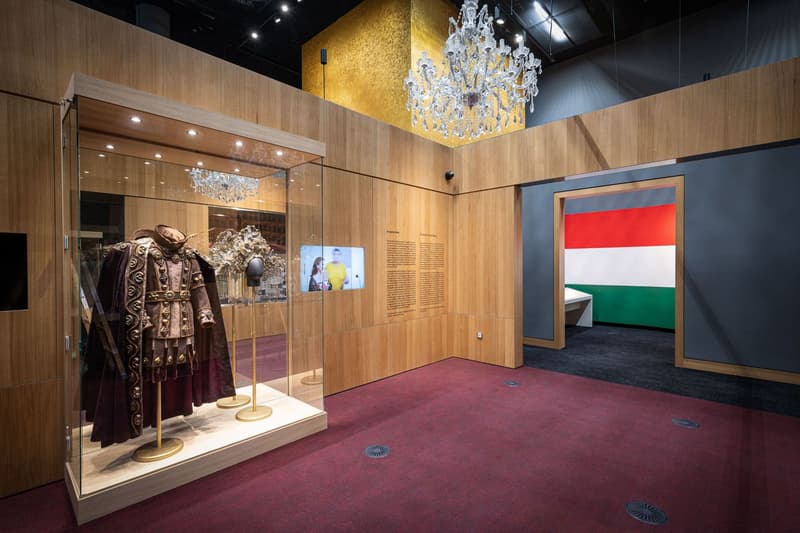 17 of 35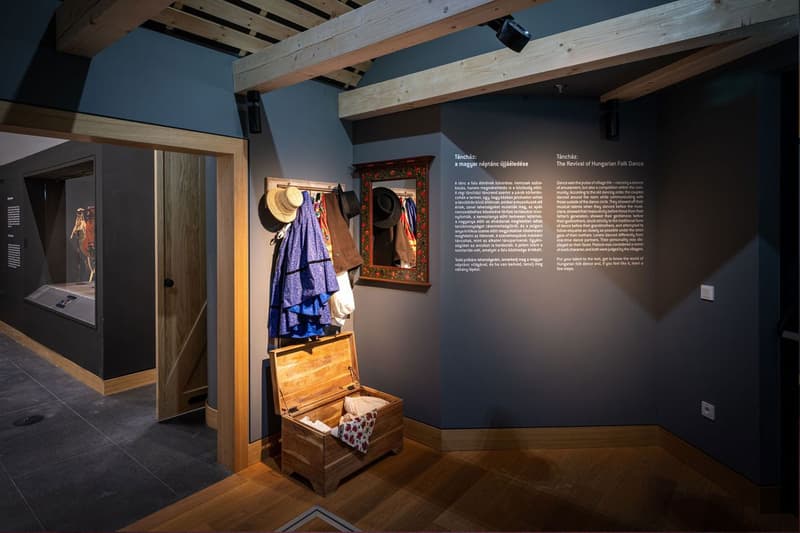 18 of 35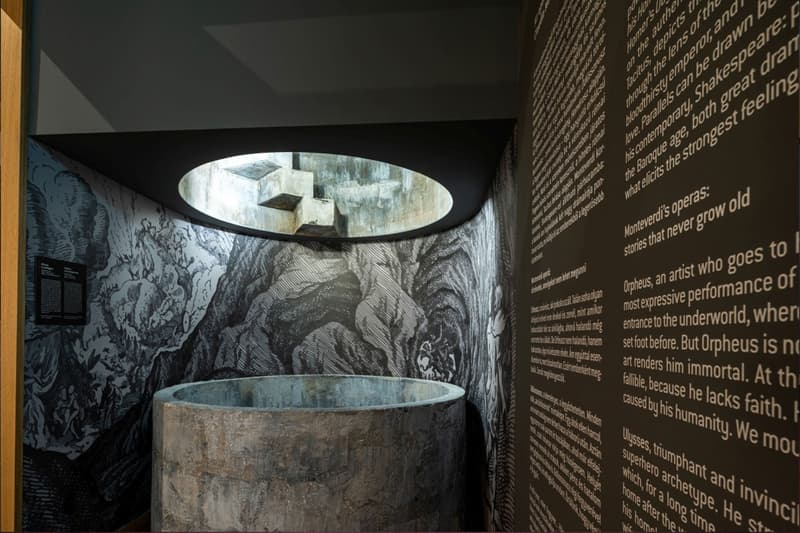 19 of 35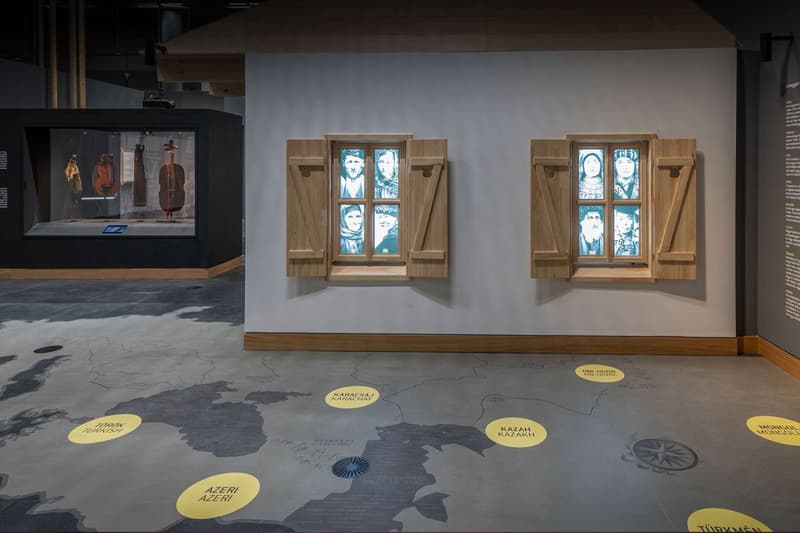 20 of 35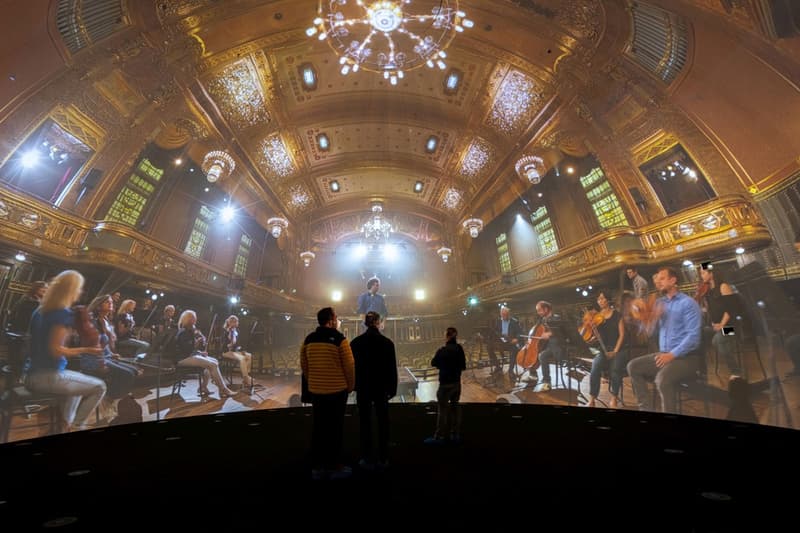 21 of 35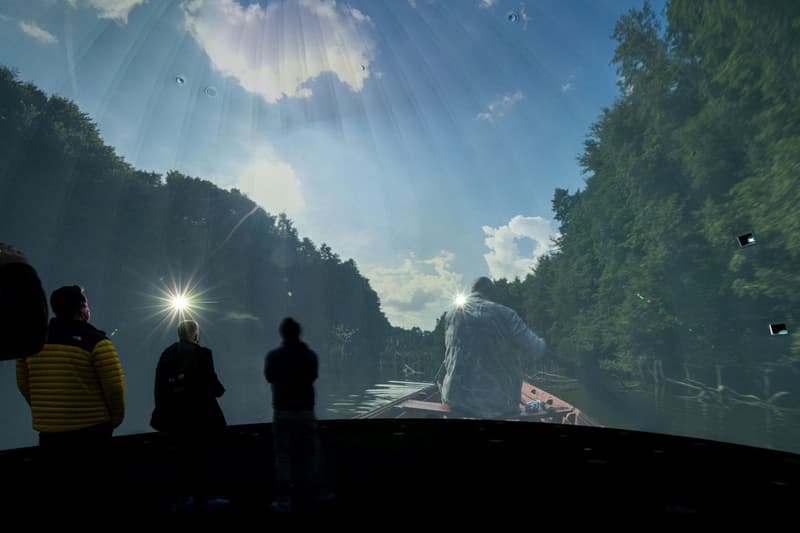 22 of 35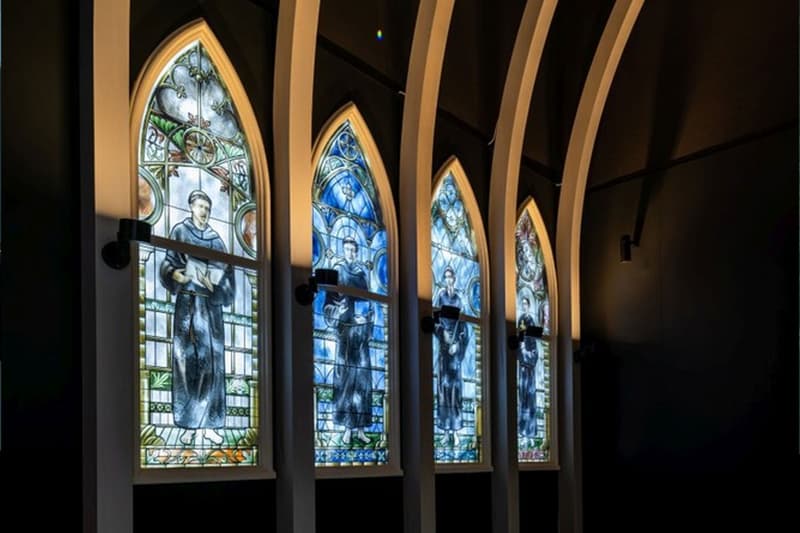 23 of 35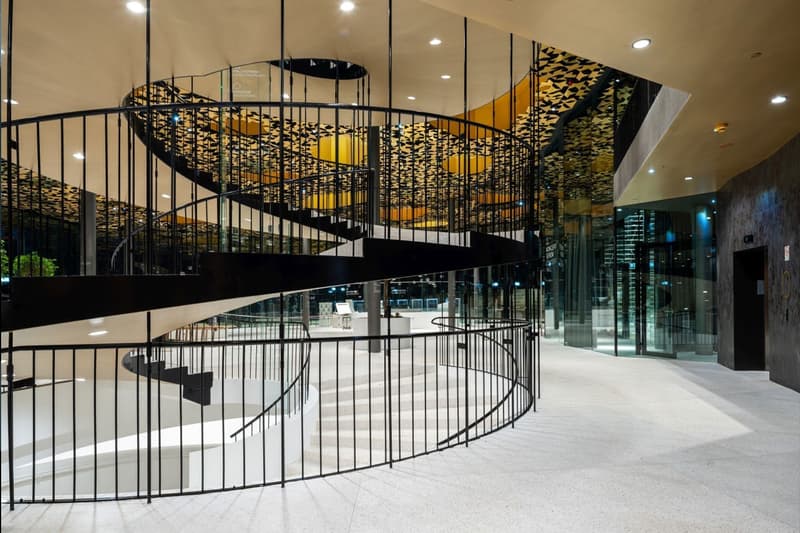 24 of 35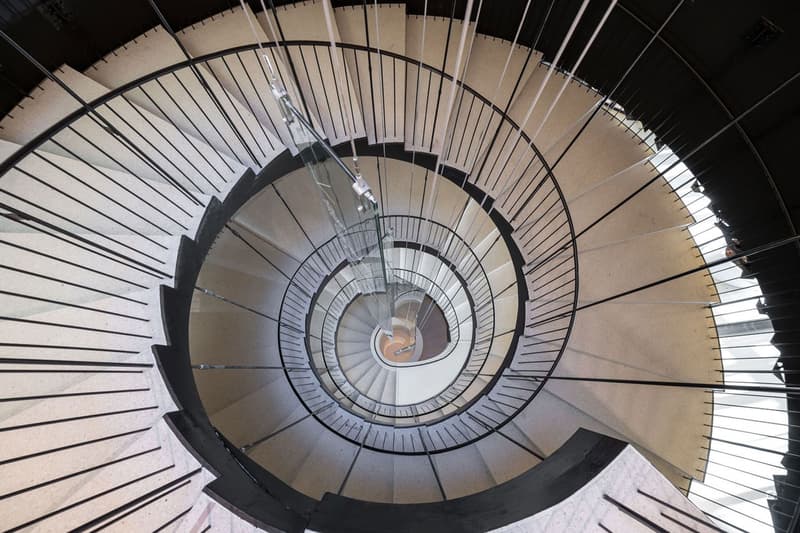 25 of 35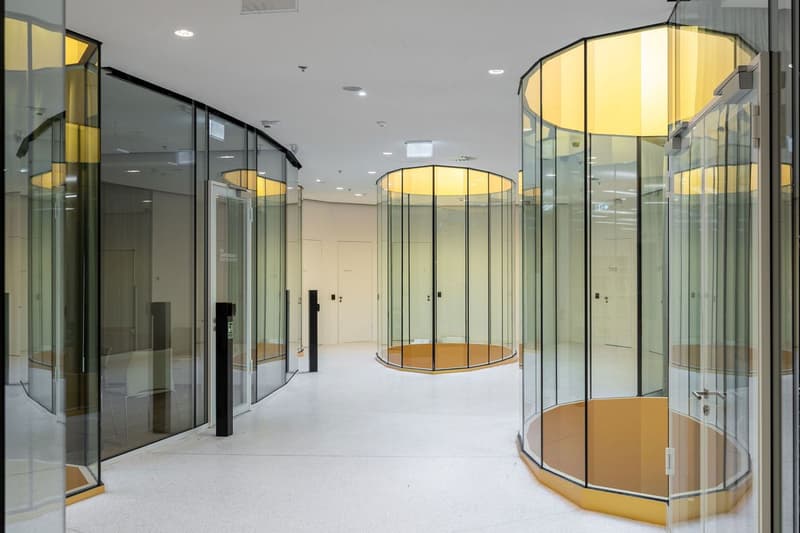 26 of 35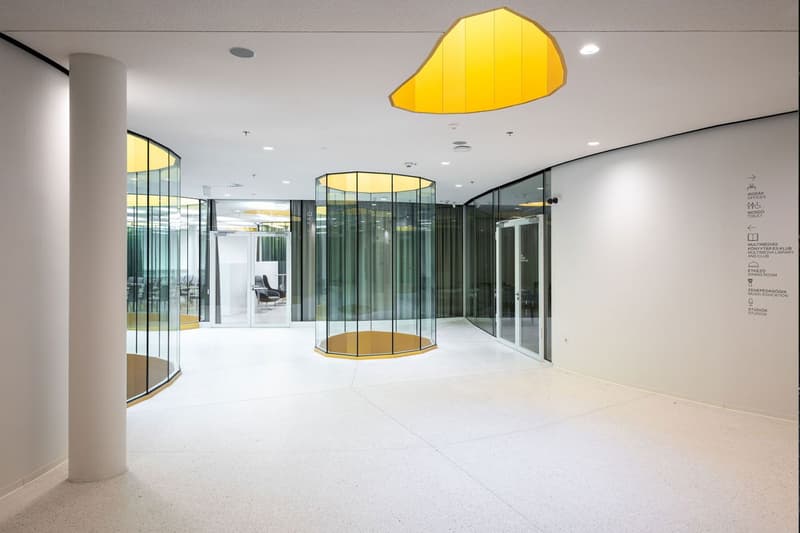 27 of 35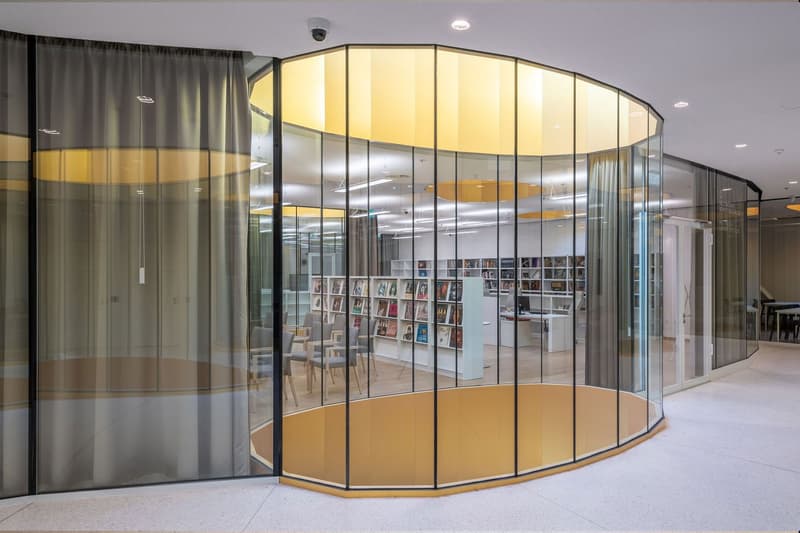 28 of 35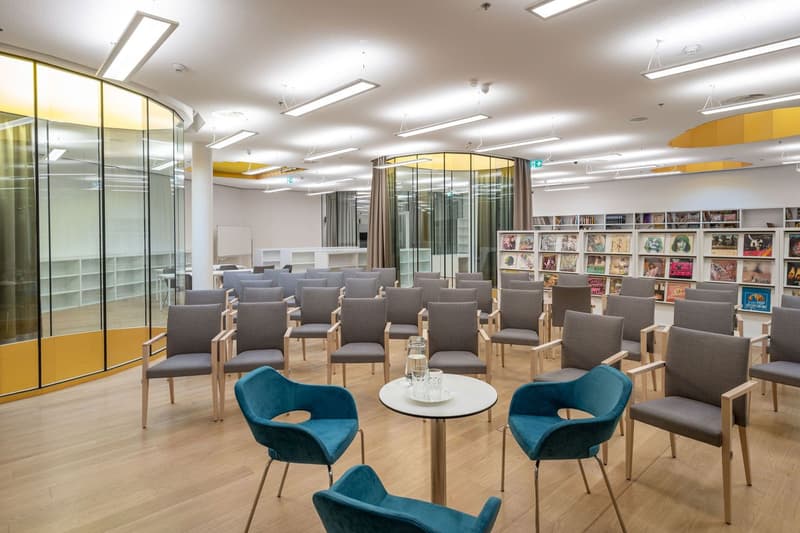 29 of 35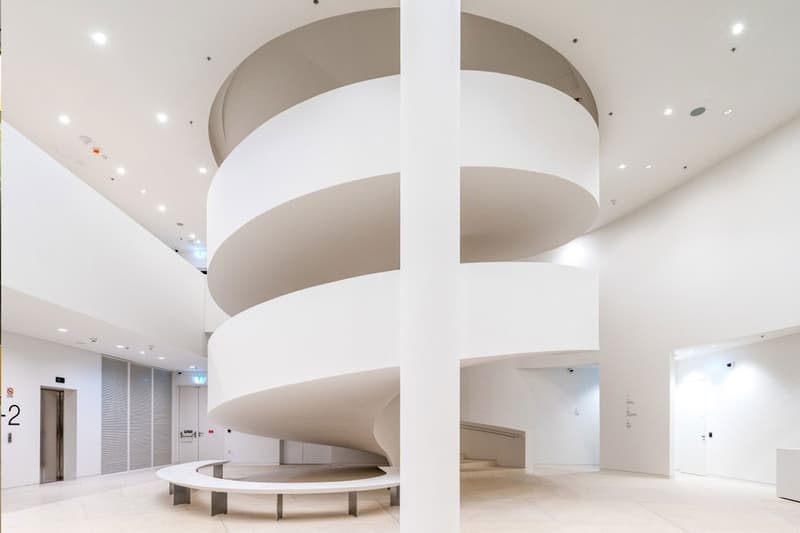 30 of 35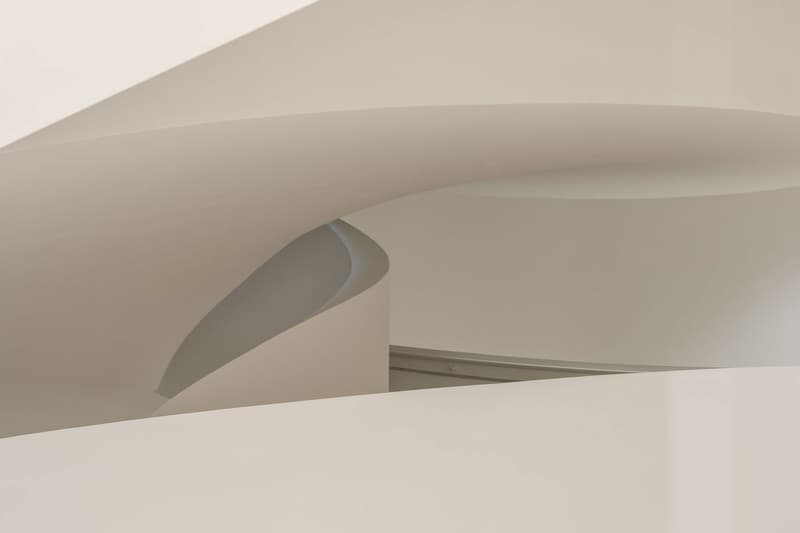 31 of 35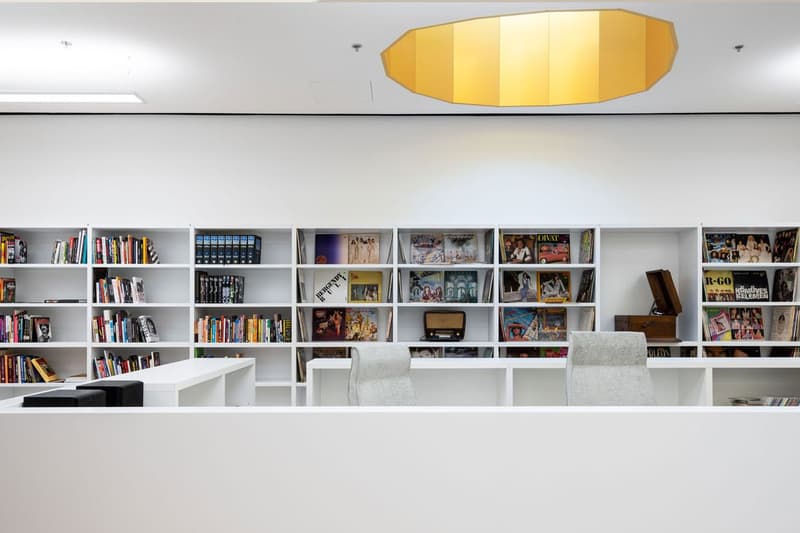 32 of 35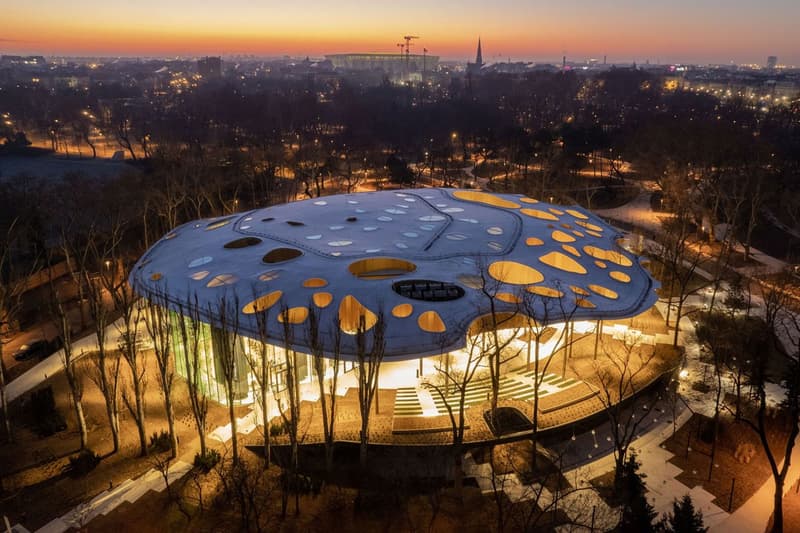 33 of 35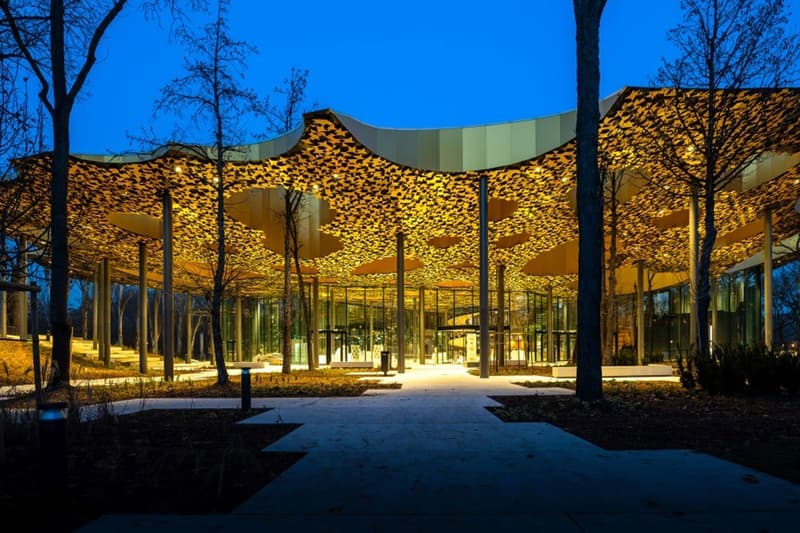 34 of 35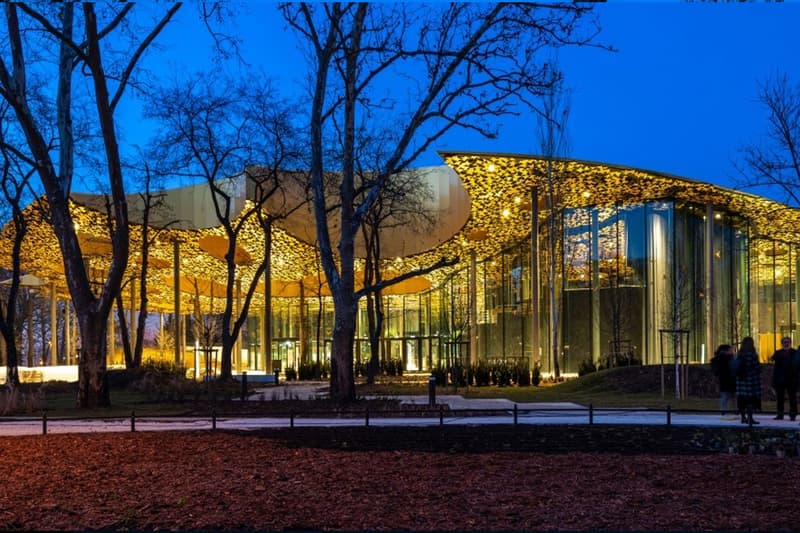 35 of 35
Japanese architect Sou Fujimoto's highly anticipated House of Music has officially opened its doors to the public.
The House of Music features a distinct undulating roof inspired by sound waves. The mushroom-like canopy consists of 100 crater-like perforations that allow light to seep through and an underbelly covered in 30,000 gold-colored leaves.
Surrounding walls are almost entirely translucent, consisting of 94 custom heat-insulated glass panels, while thin rounded support beams resembling tree trunks are scattered throughout the building, blending in with the natural surroundings outside.
The 9,000 square-meter, three-story space features a permanent exhibition hall walking through the past 2,000 years in European music, a 320-seat capacity concert hall with a sinkable stage, an immersive sound dome where visitors can experience 360-degree surround sound from more than 31 speakers, an open-air stage, and education centers.
"There is perhaps no other cultural area where Hungarian art has made a bigger impact than in music… yet the country has no center to provide a comprehensive overview of the treasures of their legacy in the global context of music history," reads the Liget Budapest park description. The House of Music Hungary aims to fill that need, celebrating the contributions made by Hungarian musicians over the past 2 millenniums while creating a space for the current generation to enjoy music and cultivate their understanding and talents.
The new cultural landmark is situated in Budapest's City Park, overlooking Városliget lake with Vajdahunyad Castle as the backdrop. Peering out above surrounding greenery, Fujimoto's aim for the building was to provide a harmonious transition between the natural and man-made world.
Take a browse through the image above, and visit the Liget Budapest website for more information.
Elsewhere, Klein Vision's AirCar is now officially certified to fly in Slovakia.