Hermès Allegedly Sends Cease and Desist to MetaBirkins NFT Creator
Open Sea has also removed Mason Rothschild's work from its marketplace.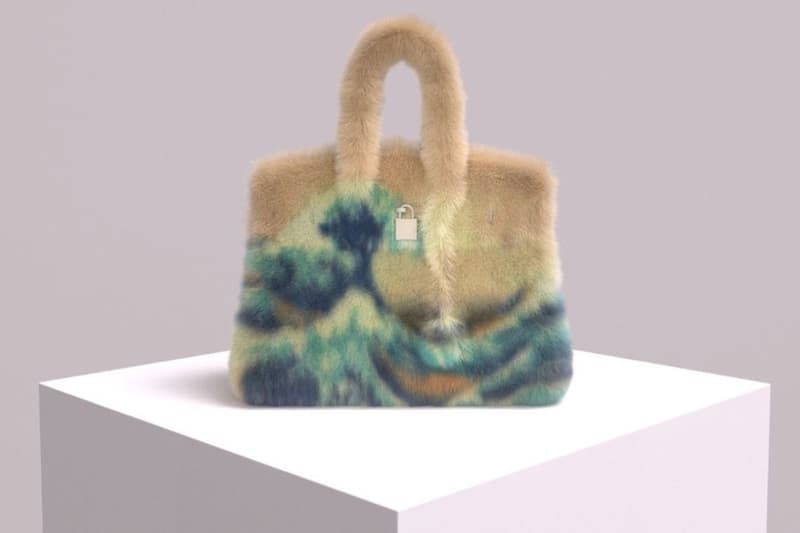 Hermès has allegedly sent a cease and desist letter to Mason Rothschild, the artist behind the MetaBirkins NFTs, according to The Fashion Law.
Inspired by Hermès' famed Birkin bag, the digital creator made his first NFT Birkin bag in collaboration with artist Eric Ramirez. Launched by shopping and social platform Basic Space, the bag sold for $47,000 USD (which is just under 13 Etheruem currently). Following the inaugural Birkin bag NFT, Rothschild created MetaBirkins, which is a collection of 100 unique Birkin-inspired NFTs. The array of bags features a wide variety of vibrant colors, textures and fine art-inspired designs. At this time, Rothschild claims that MetaBirkins has a trade volume of $1.1 million USD, according to the MetaBirkins Rarible page.
View this post on Instagram
The digital artist recently took to Instagram to address the french luxury house's cease and desist letter. Rothschild claims that his work is protected against Hermés' trademark infringement claims by the First Amendment. He also urged the brand to utilize its power as a known fashion entity to help young artists.
View this post on Instagram
Additionally, Rothschild addresses NFT platform OpenSea in the post due to the removal of MetaBirkins from its platform without warning. "You were formed as an innovative hub for artists and collectors alike. The growth of your business relies on the support of the art community," said Rothschild. "You should stand by the artists who support you."
Currently, Hermès has not filed a suit against Rothschild and MetaBirkins, but stay tuned as this story develops.
In related news, Tamme unveils tailored military reconstructions for SS22.