Samsung's New Eco Remote Converts Radio Waves Into Energy
The sustainable device will be included with all of Samsung's 2022 TVs.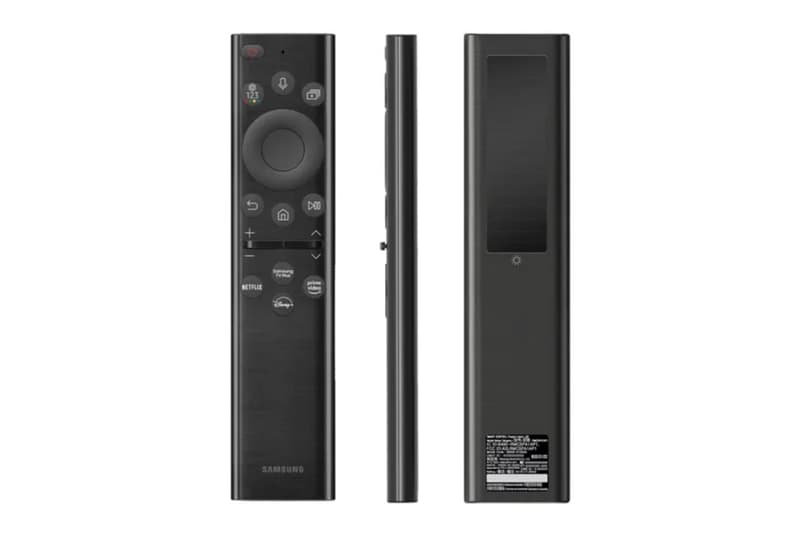 Following the introduction of a solar-powered Eco Remote for its TV lineup at last year's CES, Samsung has returned to the 2022 show with an updated remote that converts router radio waves into energy.
Like the older models, the new Eco Remote can still be charged with solar energy, though its RF harvesting capabilities allow the device to be charged in dark environments. Aside from the remote's radio-waves-to-energy conversion abilities, the device can be charged from both outdoor and indoor light, as well as via USB-C, which breeds the fastest charging time.
Samsung has announced that it will unveil a white model of the device this year, which is intended to better match the aesthetic of the tech giant's lifestyle TVs: The Frame, Serif and Sero. As with the previous device, the latest Eco Remote will be constructed with a "recycled material design."
Additionally, the new remote, which Samsung says will be included with all of its 2022 TVs, will be equipped with a microphone for voice control and shortcuts for Netflix, Disney Plus, Amazon Prime Video and Samsung's TV Plus.
With the new remote, Samsung's long-term goal is to erase the need for batteries by supplying alternate methods of energy production. The company previously said that utilizing solar-powered remotes could eliminate the need for approximately 99 million batteries over seven years.
Take a look at Samsung's new Eco Remote above.
Elsewhere, Samsung has updated its top curved gaming monitor with 4K resolutions.