Valkyrie's 'Thor: Love and Thunder' Suit Leaks Online
A seflie from Tessa Thompson in costume has surfaced.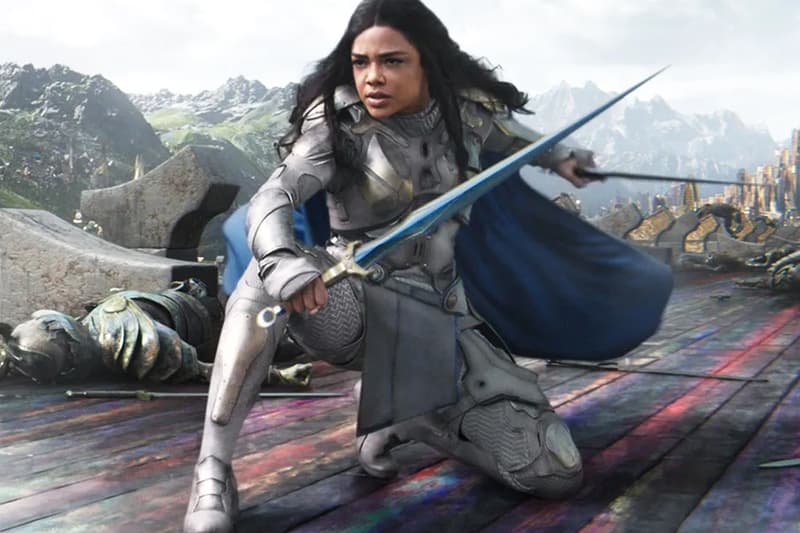 The release date for Thor: Love and Thunder is still quite some time away, but leaks have now surfaced revealing Valkyrie's new suit.
Pictured below, the new leak features a selfie Valkyrie's actress Tessa Thompson took on set while wearing her full gear from the upcoming Marvel Studios film. Most noticeably, the suit is vastly different from her white and gold appearance during her battles in Avengers: Endgame and seems to draw from Thor's costume itself, with black overlays and the signature silver discs running up the left and right.
Despite the new leak, it's actually not the first time fans have been gifted a first look at the upcoming film and its characters. Last year, an alleged official poster leaked online showcasing all of the main cast, but Taika Waititi quickly came to deny its authenticity and the images were subsequently taken down. With this latest selfie, however, it seems much more convincing that this will be Valkyrie's actual outfit.
Valkyries New Suit In #ThorLoveAndThunder NICE!! pic.twitter.com/egYBIsHBBF

— Cris Parker (@3CFilmss) January 3, 2022
Elsewhere in entertainment, Johnny Knoxville is joining the 2022 WWE Royal Rumble.