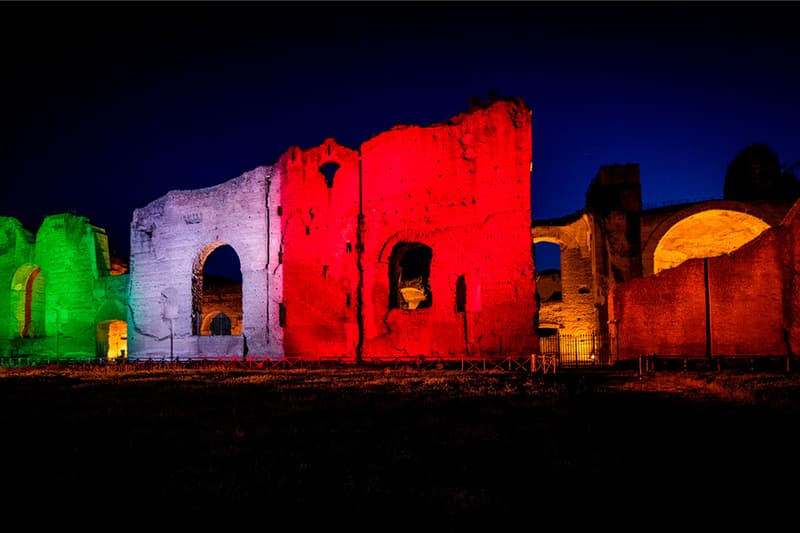 McDonald's Denied Appeal to Build Restaurant by an Ancient Roman Bathhouse
A decision that Italy's Council of State states is for the "protection of cultural heritage."
---
It would be difficult to drive across any city and not find a golden yellow arch inviting you to come eat. According to a 2020 report conducted by Statista, McDonald's has 39,198 restaurants worldwide, however, they will not be granted a new one by the Baths of Caracalla — an Ancient Roman bathhouse built between AD 212 and 217.
In 2019, the fast-food chain hoped to build a new 8,600-square-foot drive-through estimated to cost around $1.47m USD, but Italy's Council of State disallowed the plans. Last year, McDonald's appealed the decision that the State could control the grounds on which the bathhouses were on, but in a court ruling last week, the State invoked the fact that the Baths are a UNESCO World Heritage site — granting them conditional rights.
Dating back over 1,800 years, the Baths of Caracalla were built by Emperor Septimius Severus and are amongst Rome's most beautiful archaeological sites. The ruins became a UNESCO World Heritage site back in 1980 and have become one of the many popular attractions in Italy's capital city.
Also in the news, Erika Hock presents "Body Trouble" at L21 Gallery.
Baths of Caracalla
Viale delle Terme di Caracalla,
00153 Roma RM, Italy