Sotheby's to Launch Exclusive Colorway of The Louis Vuitton and Nike "Air Force 1" by Virgil Abloh
200 pairs will release via auction and 100% of the proceeds will benefit The Virgil Abloh™ "Post-Modern" Scholarship Fund.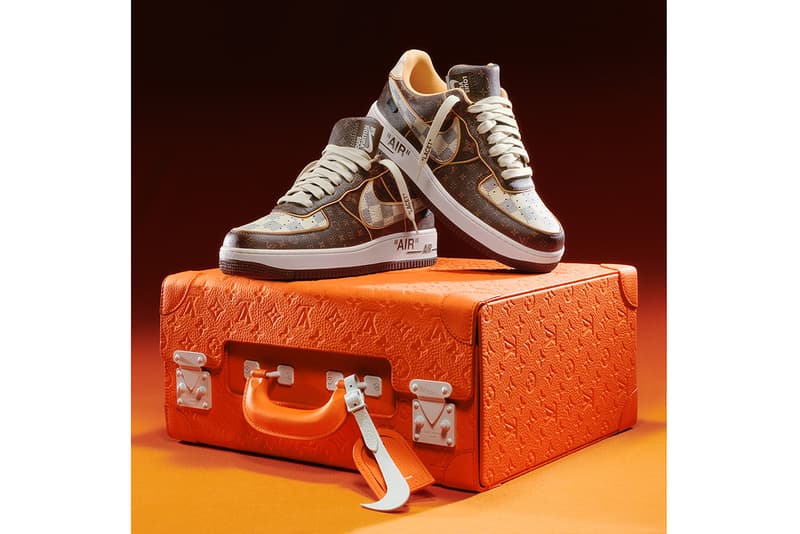 1 of 7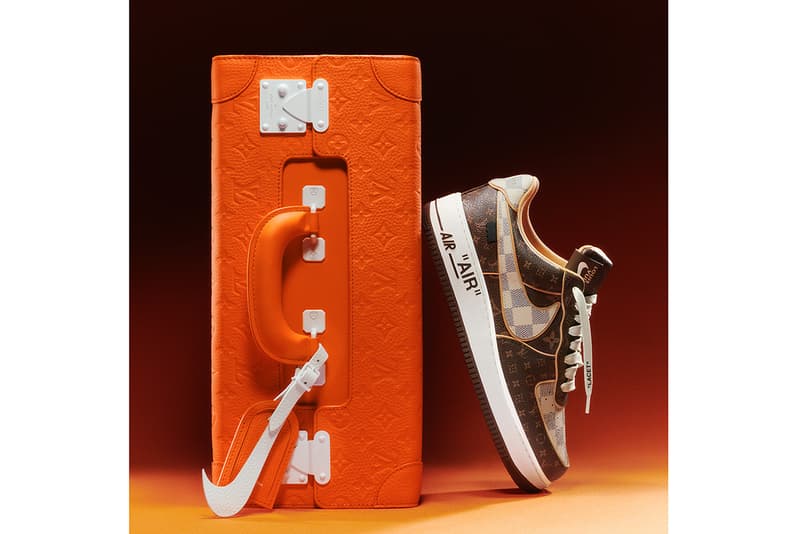 2 of 7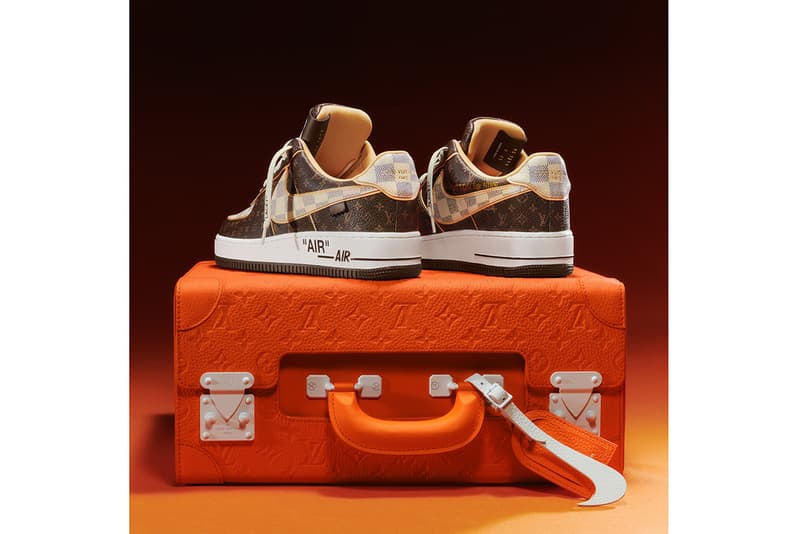 3 of 7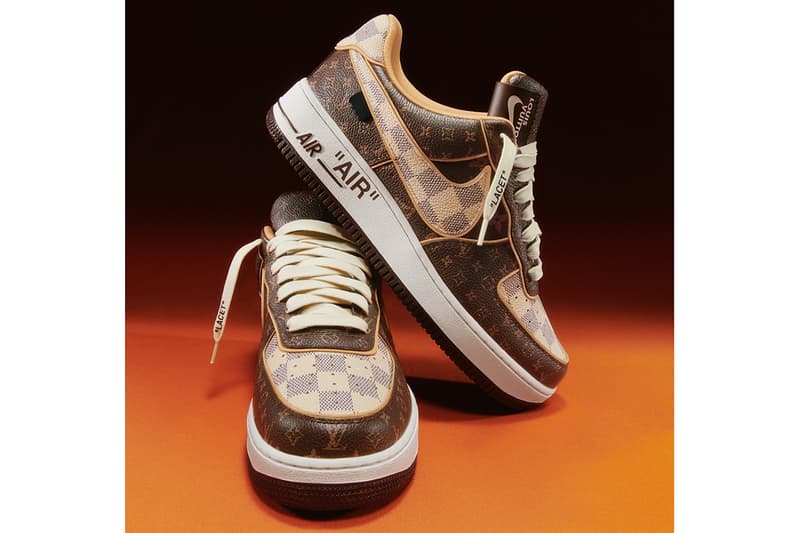 4 of 7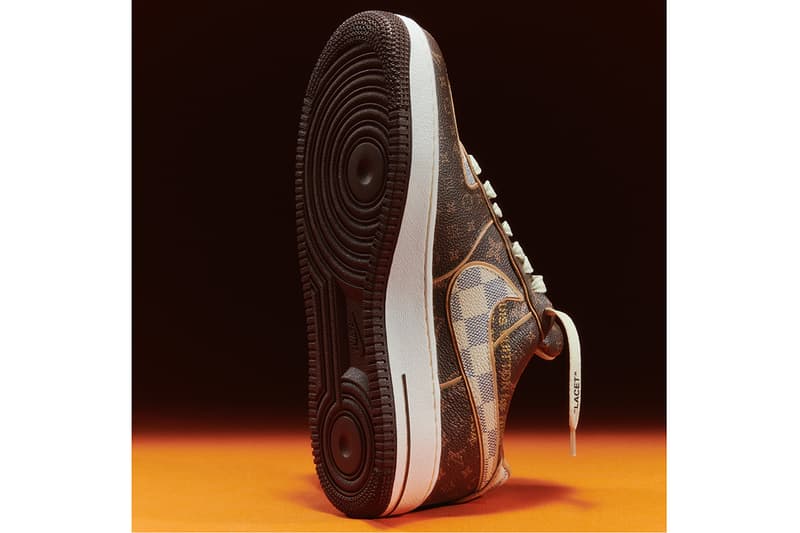 5 of 7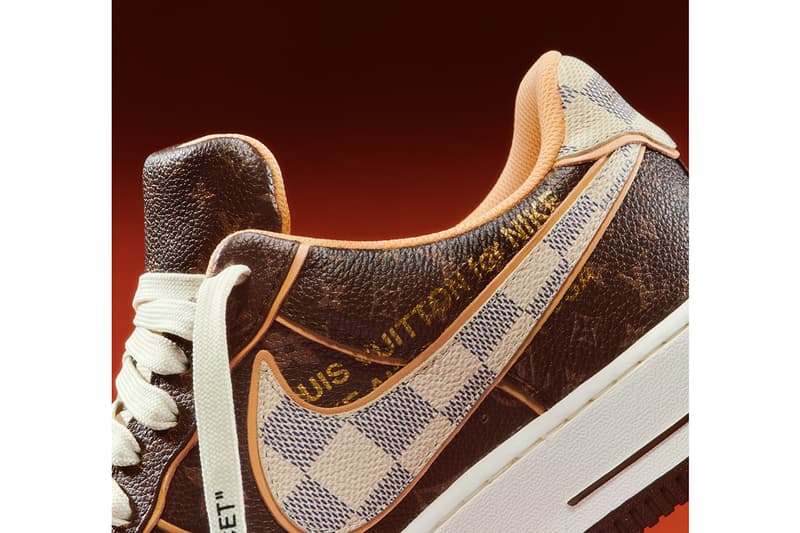 6 of 7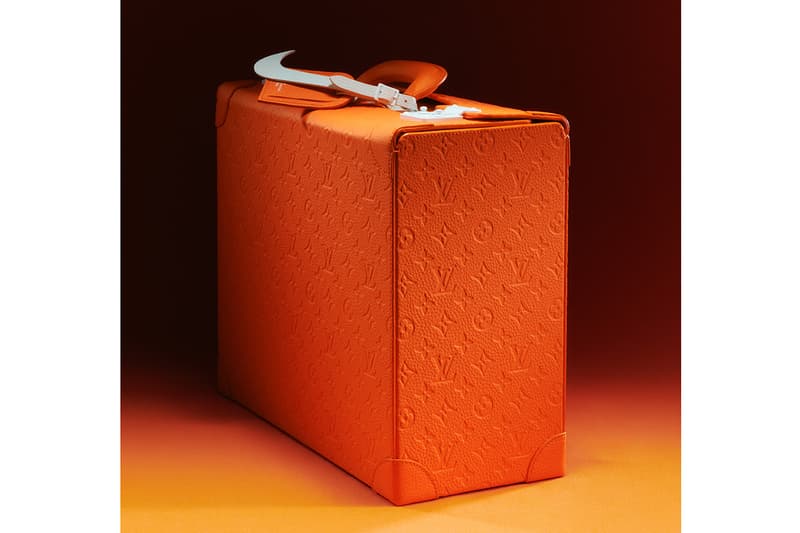 7 of 7
Those that subscribe to the realms of fashion, footwear and design are cognizant that a world without Virgil Abloh — whom passed away at the age of 41 last November due to cancer — is still difficult to accept, let alone comprehend. However, there's no denying that his spirit will forever live on through the impact that he's made on the fashion industry, pop culture and creative communities, as well as through the slew of products that he designed. And this January, one of his most anticipated offerings is finally being released to the masses via an exclusive auction with Sotheby's: The Louis Vuitton and Nike expression of the "Air Force 1" by Virgil Abloh.
The earth-shattering kicks broke the internet when all 47 pairs debuted on the Louis Vuitton SS22 "Amen Break" runway during the Summer of 2021, and this immediately sparked conversations amongst sneakerheads about this being one of, if not the best fusion of haute couture and streetwear that the community had ever laid its eyes on.
For this launch, the French luxury house has partnered up with Nike and Sotheby's to release an exclusive colorway from the collection via a charity-focused auction. 200 pairs that were manufactured in Fiesso d'Artico, Italy will be involved in this public release, all of which are devised with uppers that feature a duo of LV's signature patterns and premium quality fabrics and range from sizes 5 to 18. Classic dark brown Monogram graphics drape over the calf leather tongues, quarter panels and overlays while the Swooshes, and heel overlays are fitted with white and gray Damier patterns. Abloh's staple Helvetica branding is exposed on the laces via the French word "LACET" — which translates to "lace" in English — as well as regal "Louis Vuitton for Nike" hits on the medial side beneath the Swooshes and "AIR" notations on the midsoles. Tongue branding — which reads "Louis Vuitton Air" has been skewed to the lateral side, and the interior liners have been treated with beige skin to align with the base layer's cowhide piping. Moreover, each pair will come housed within an exclusive Taurillon leather pilot case that is submerged in a bold orange hue, comes debossed with all-over Monogram patterns and is furnished with Swoosh-shaped and LV-branded luggage tags.
Bidding for this Sotheby's auction will be open from January 26 to February 8 and start at $2,000 USD. 100% of the sale's proceeds will go towards The Virgil Abloh™ "Post-Modern" Scholarship Fund, which alongside the Fashion Scholarship Fund, works to support the education of academically promising Black, African-American, and African students.
Louis Vuitton has intentions of showcasing the 47 "Nike Air Force 1" installments originally created by Virgil Abloh in a pop-up exhibition, along with conducting a commercial drop of more colorways, both of which will occur at a later date. On Thursday, January 20, LV will be presenting Abloh's Fall 2022 menswear collection at Paris Fashion Week in which Michael Burke — chairman and CEO of Louis Vuitton — confirms was 95% finished prior to the designer's tragic passing.
In case you missed it, HYPEBEAST broke down the highlights of Virgil Abloh's career at Louis Vuitton.