Bianca Saunders' FW22 Collection "A STRETCH" Is All An Illusion
Taking to Paris Fashion Week for her debut catwalk show.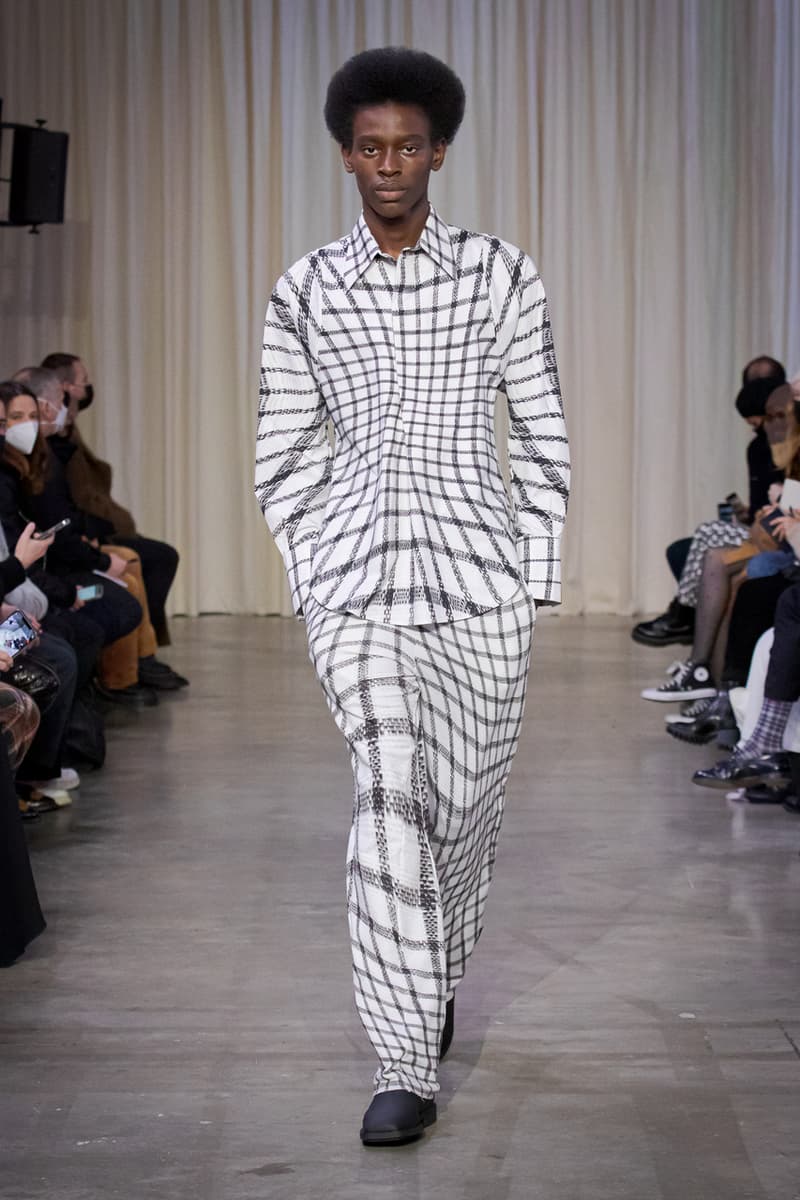 1 of 31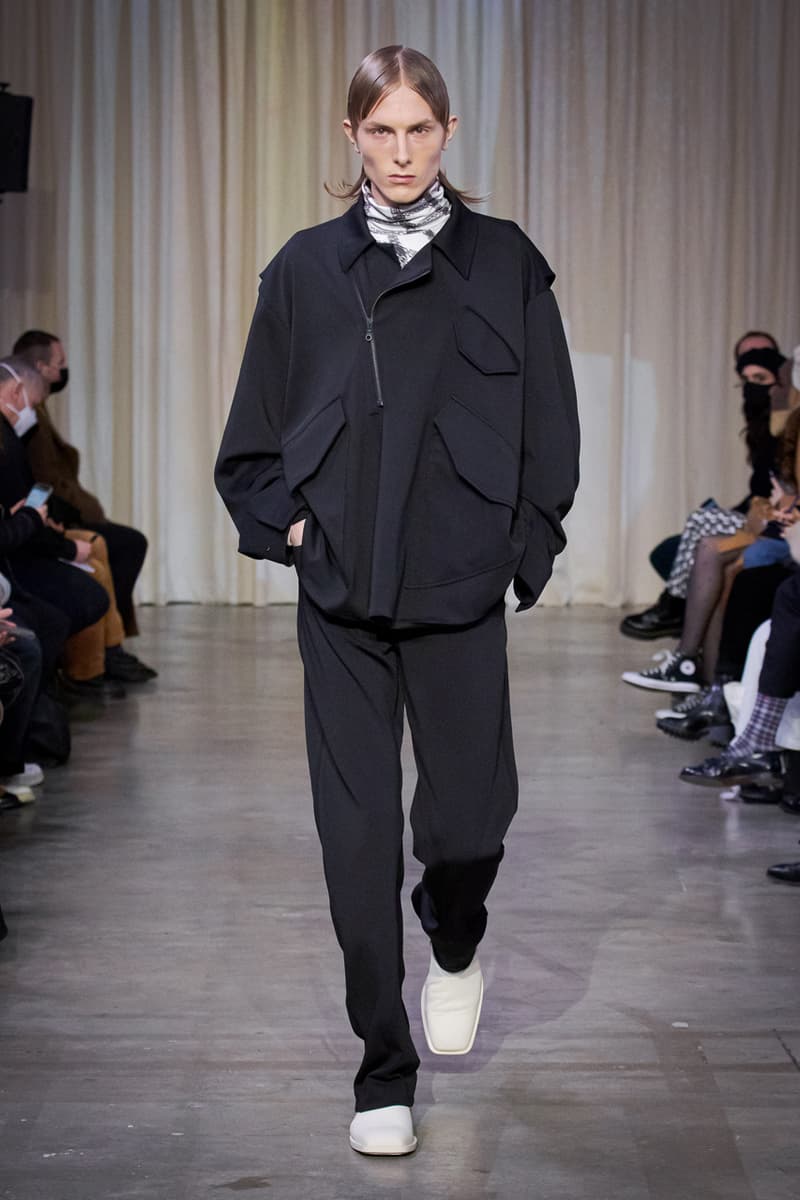 2 of 31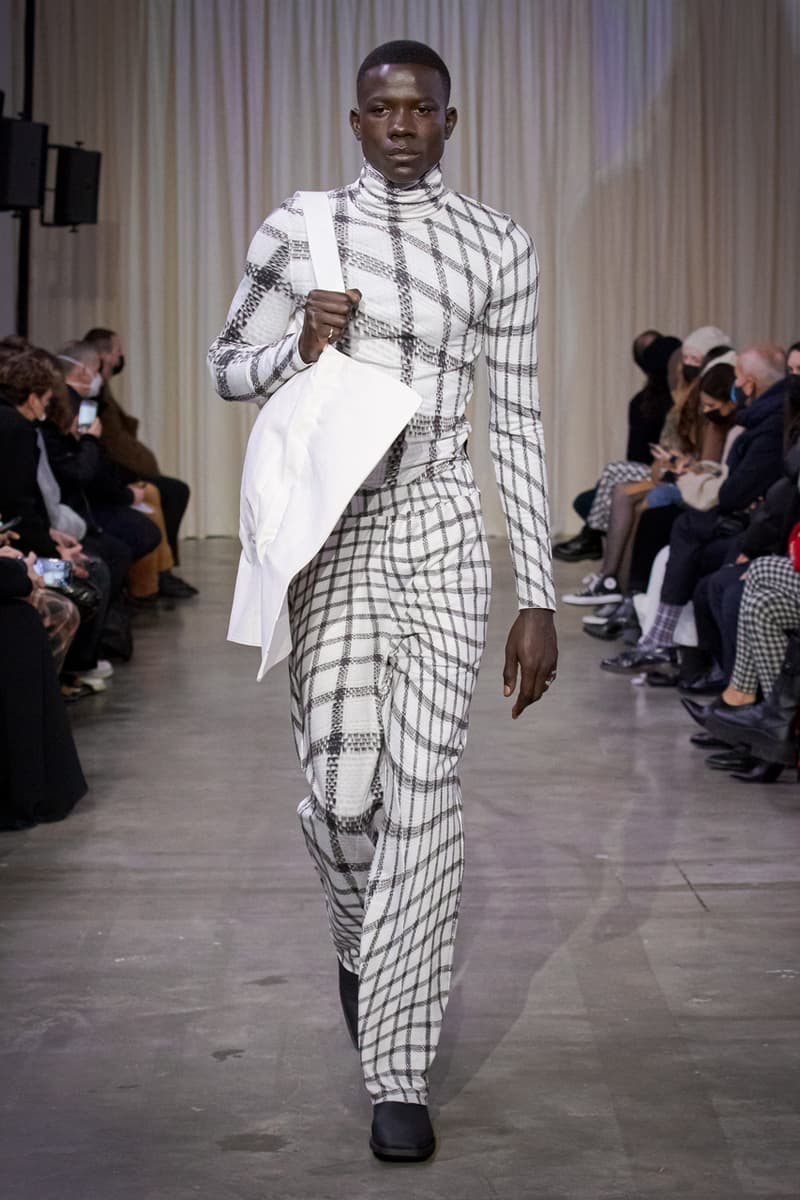 3 of 31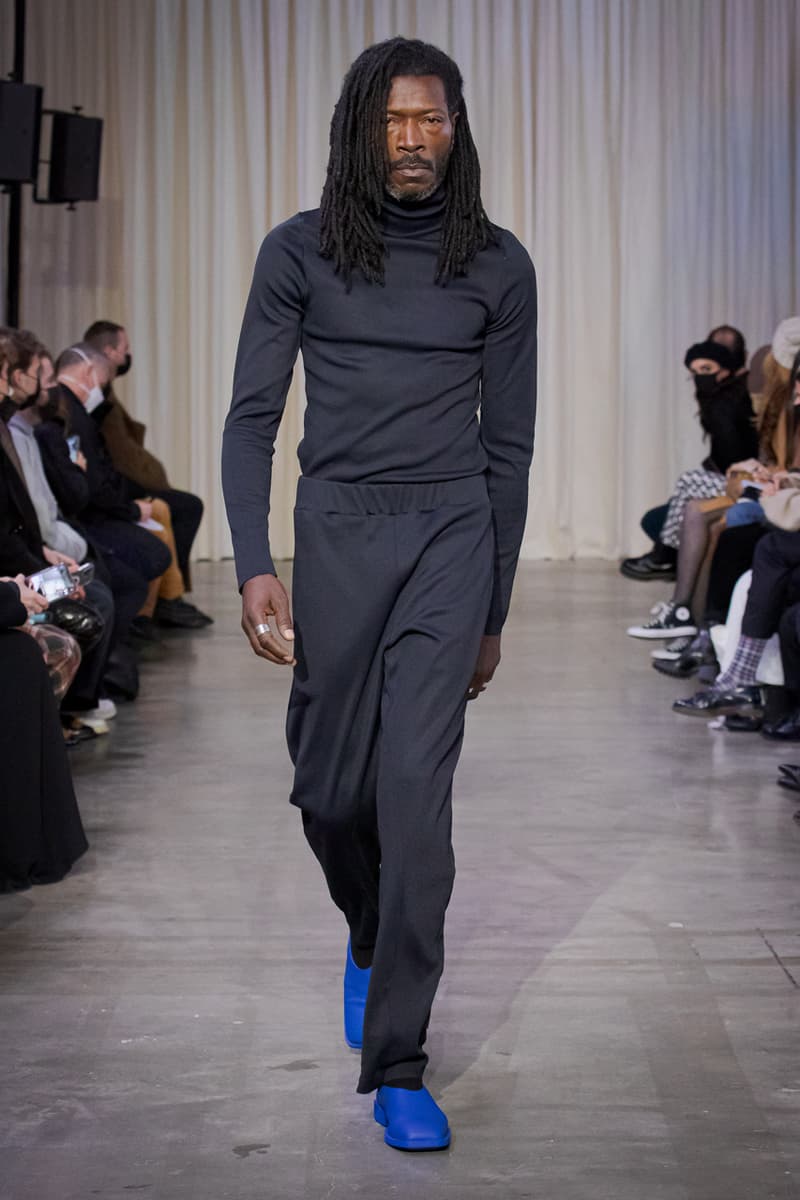 4 of 31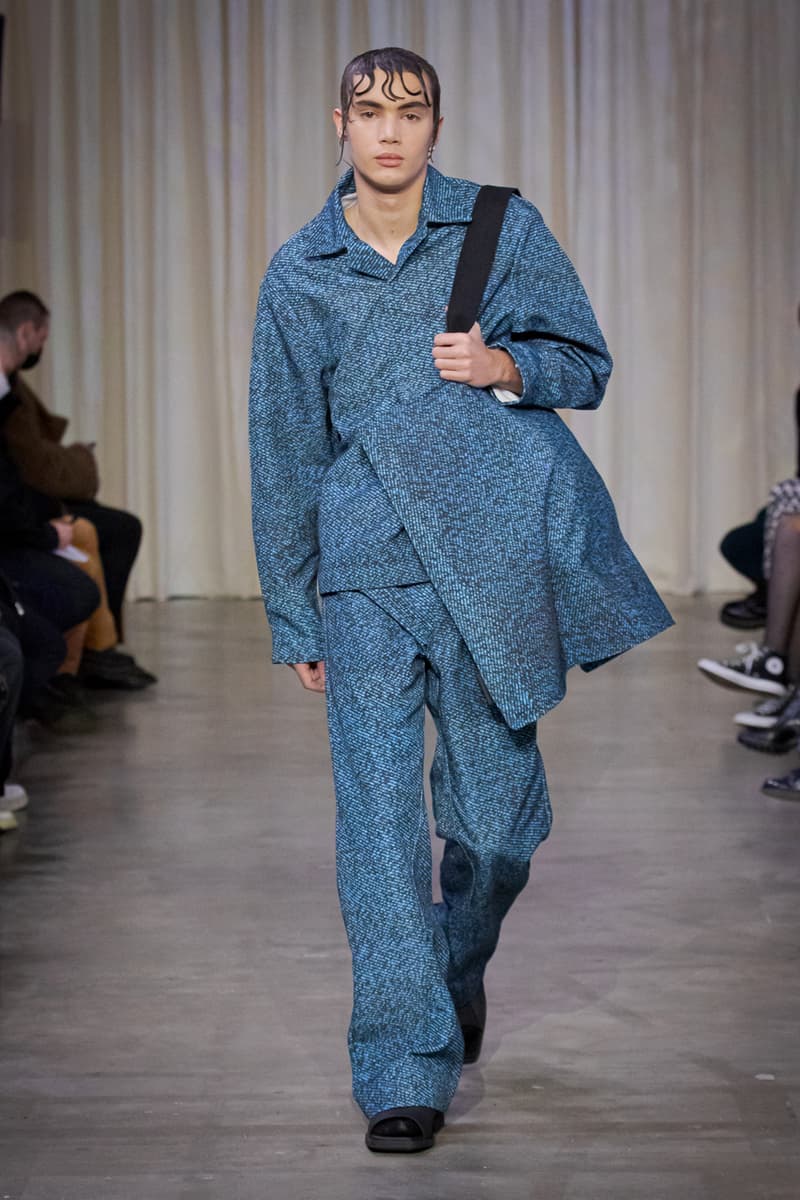 5 of 31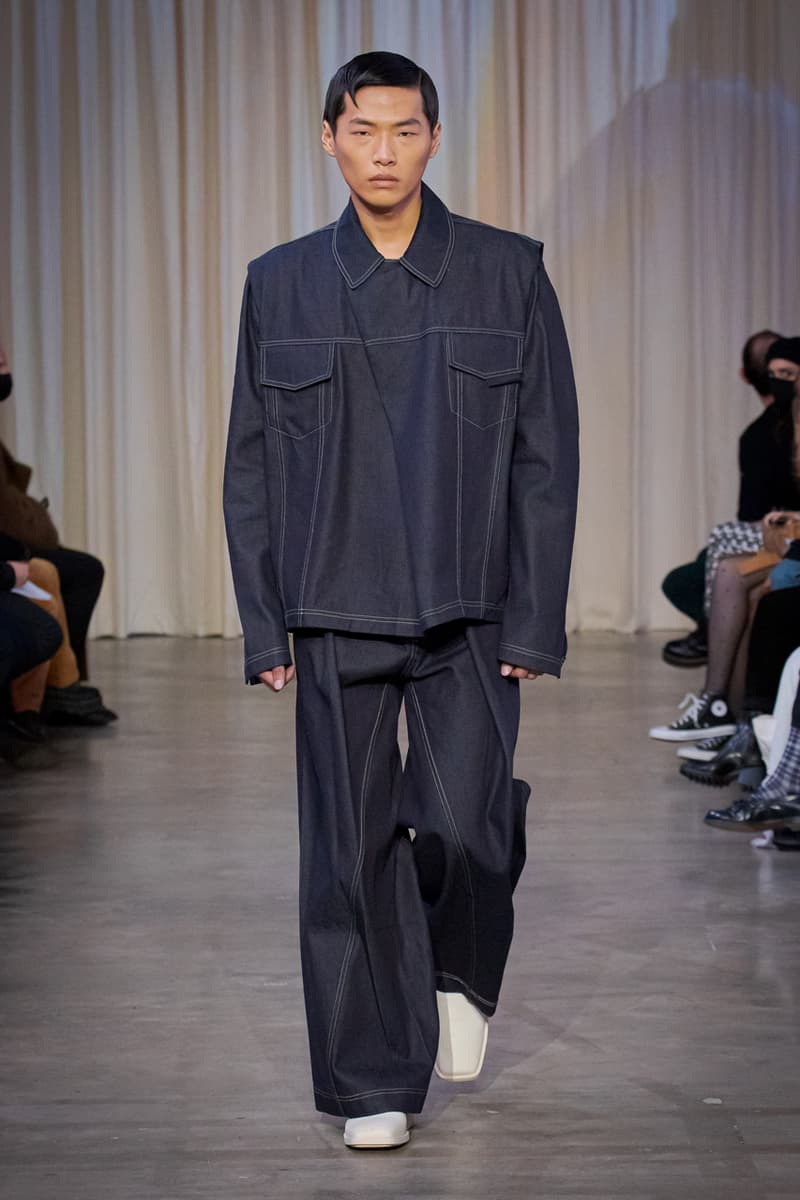 6 of 31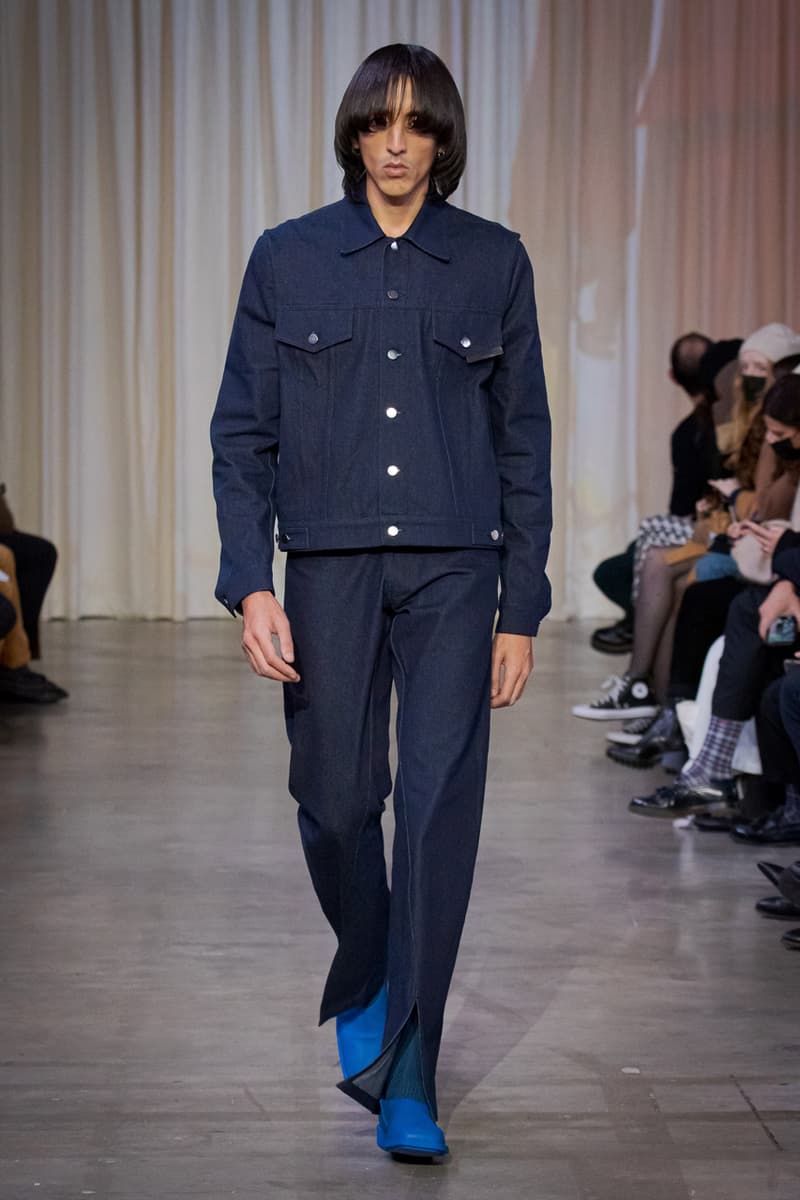 7 of 31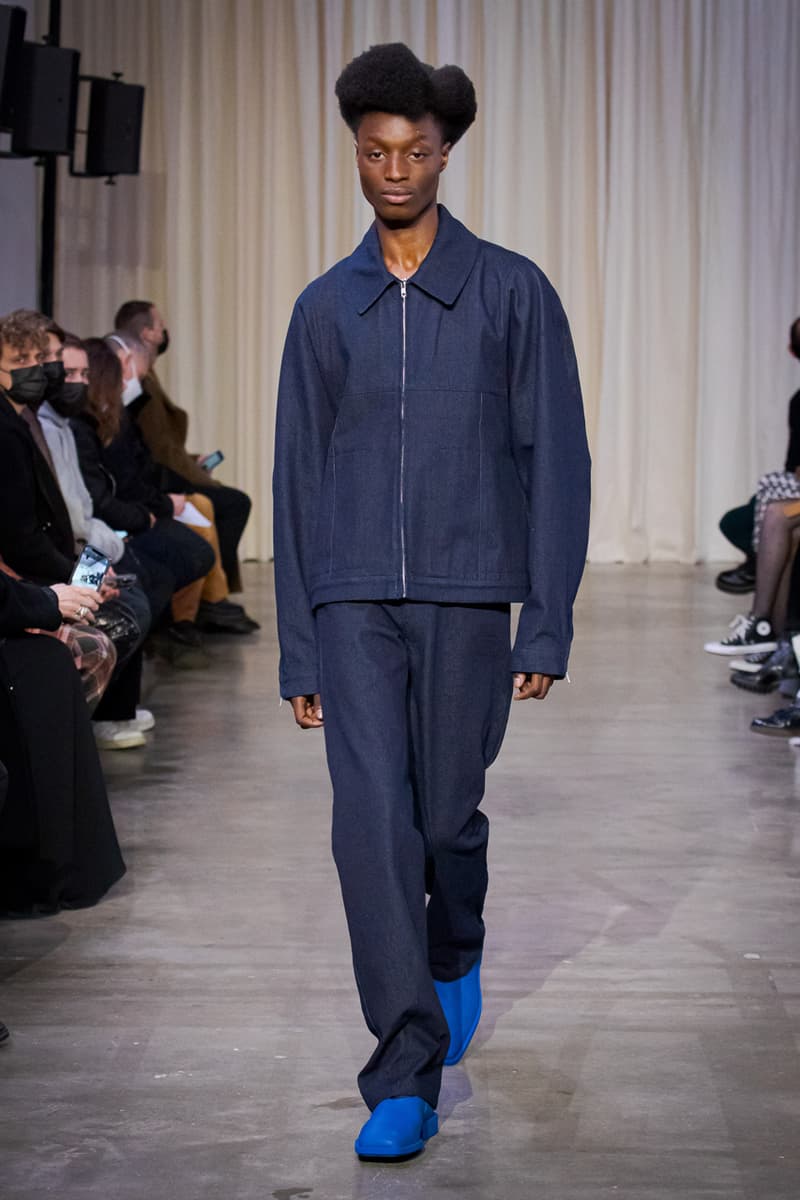 8 of 31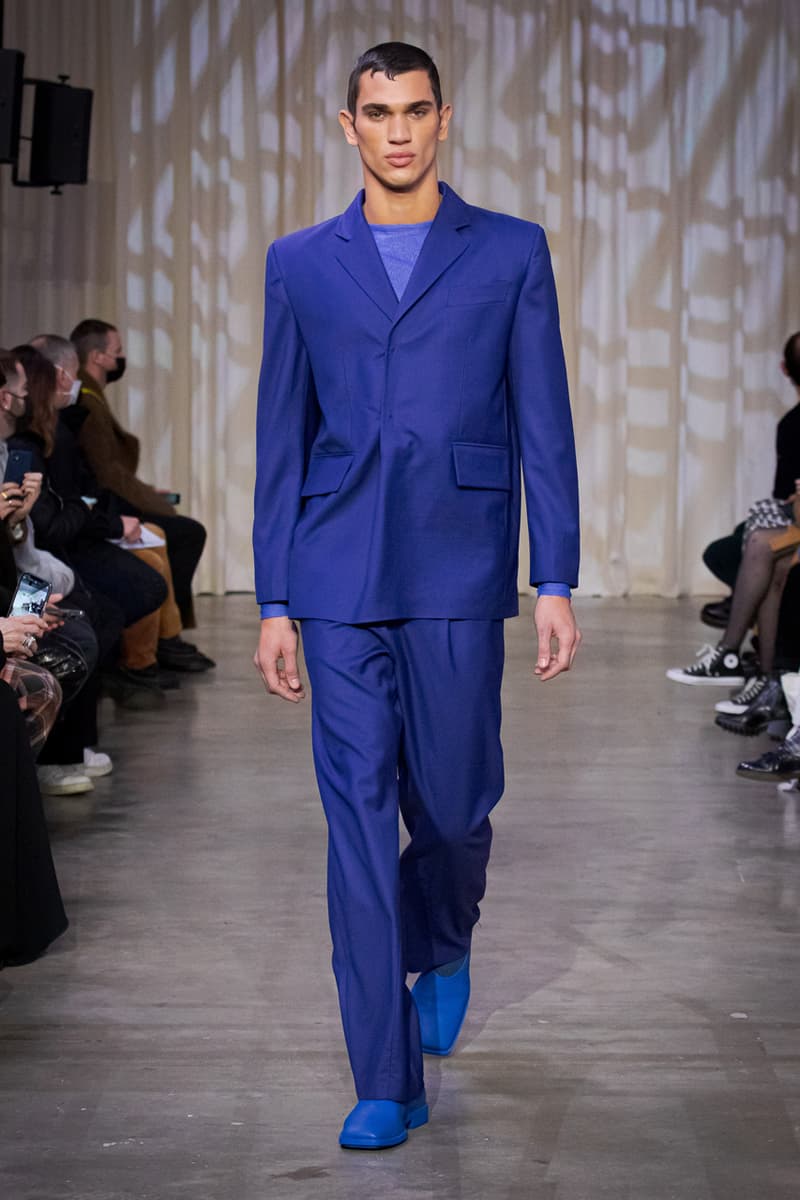 9 of 31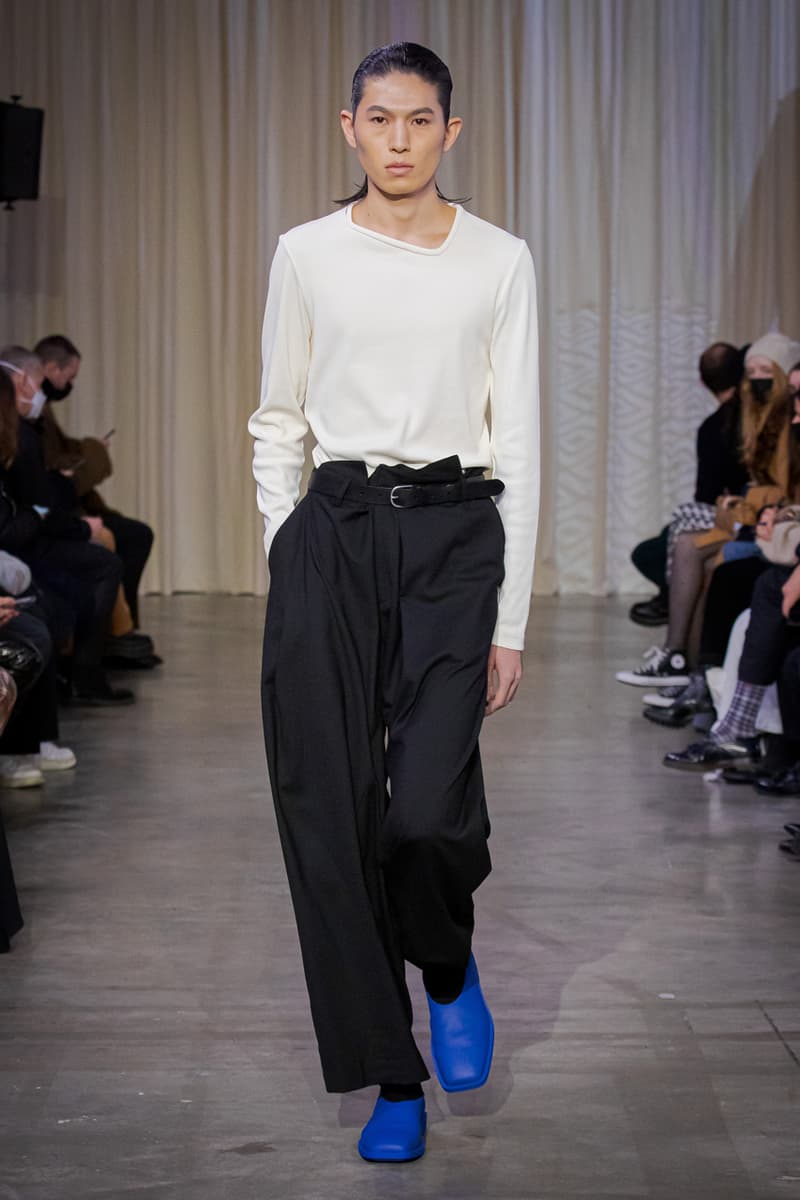 10 of 31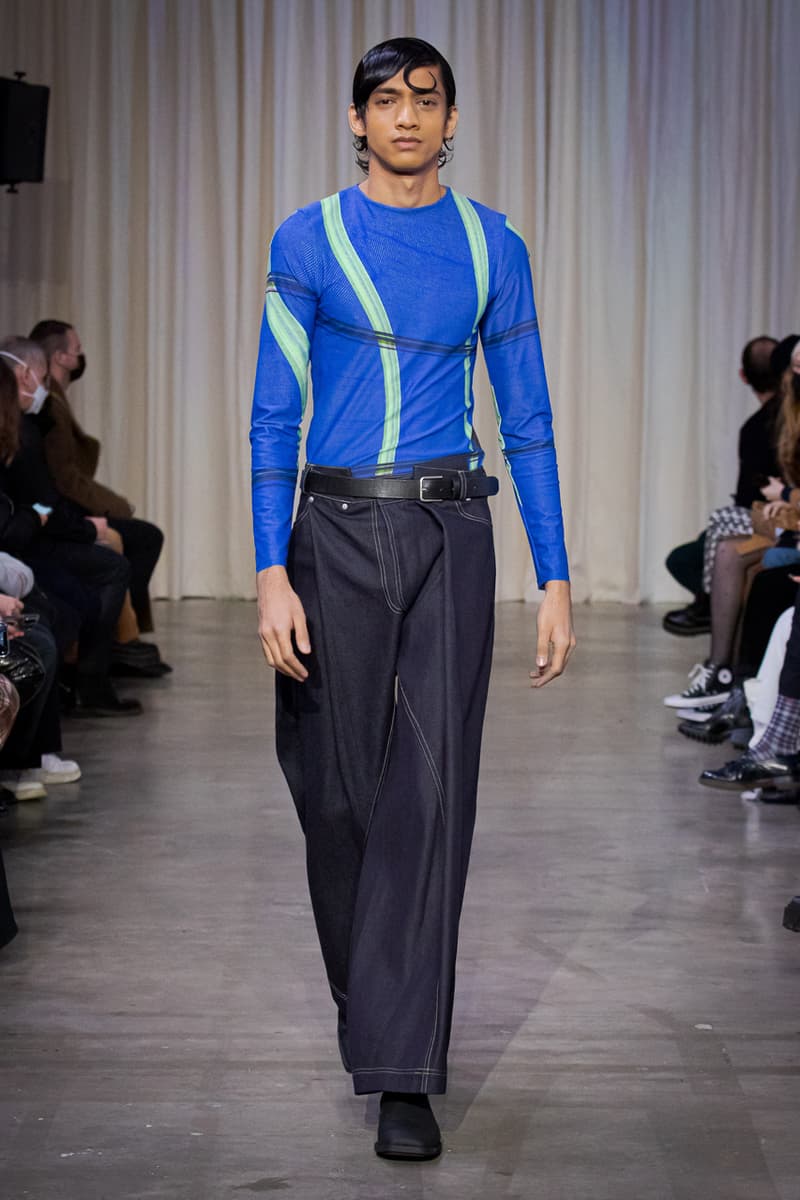 11 of 31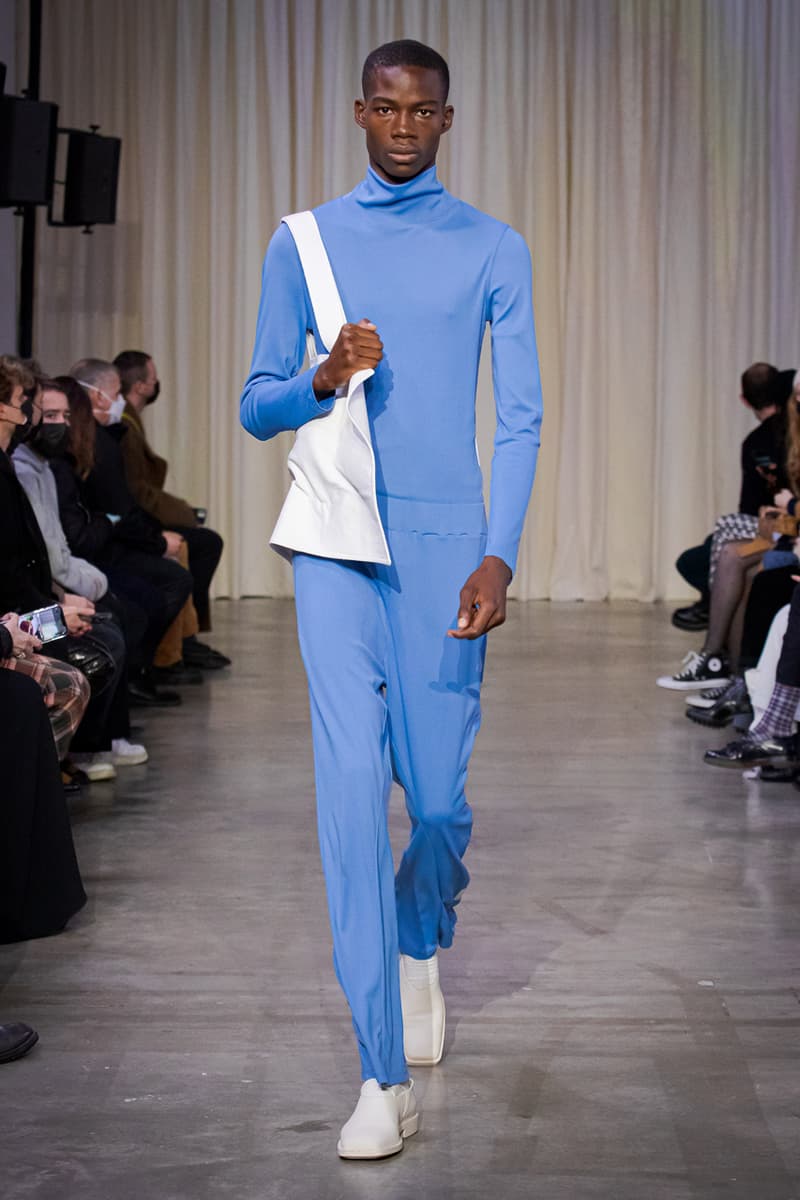 12 of 31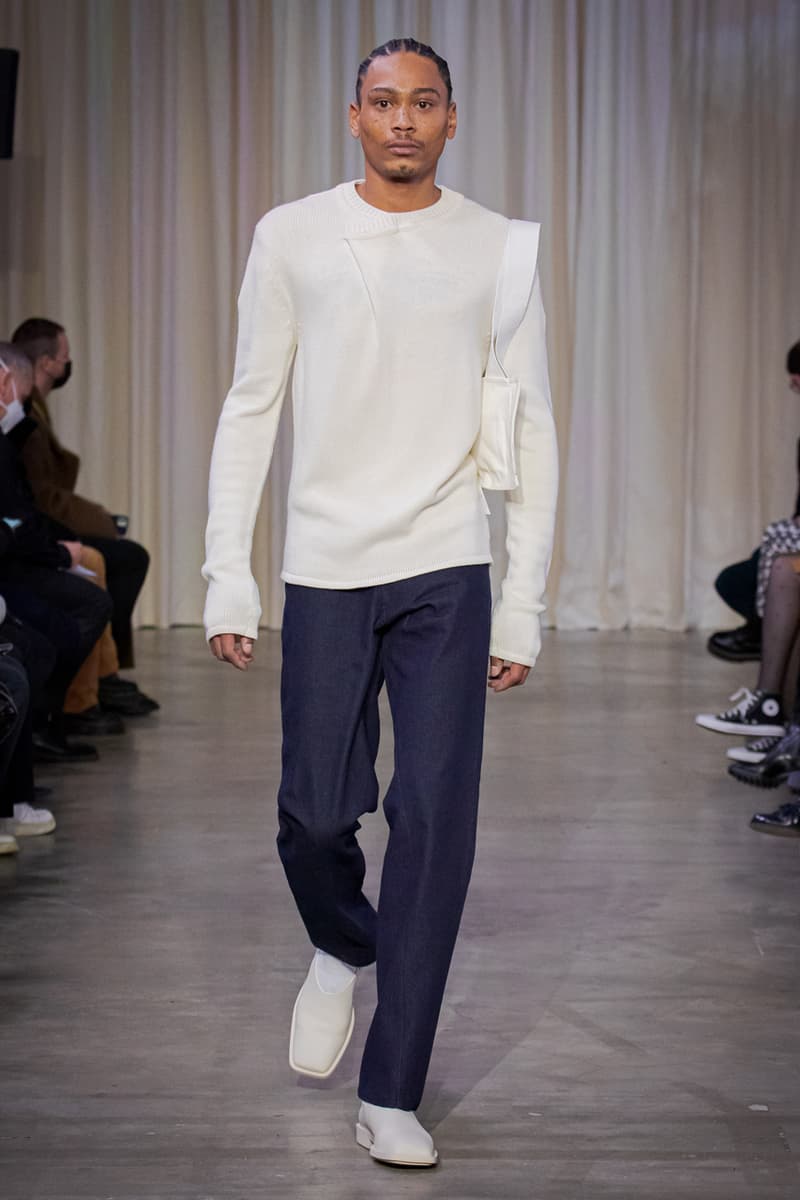 13 of 31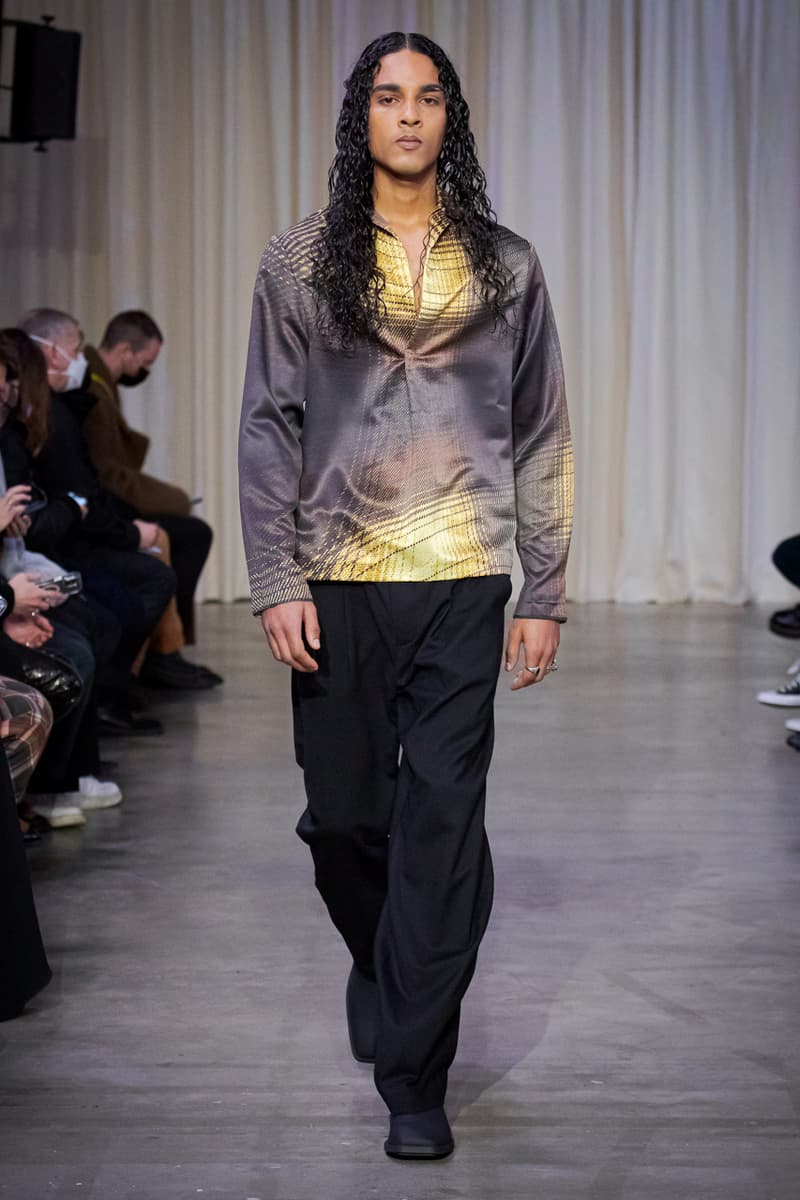 14 of 31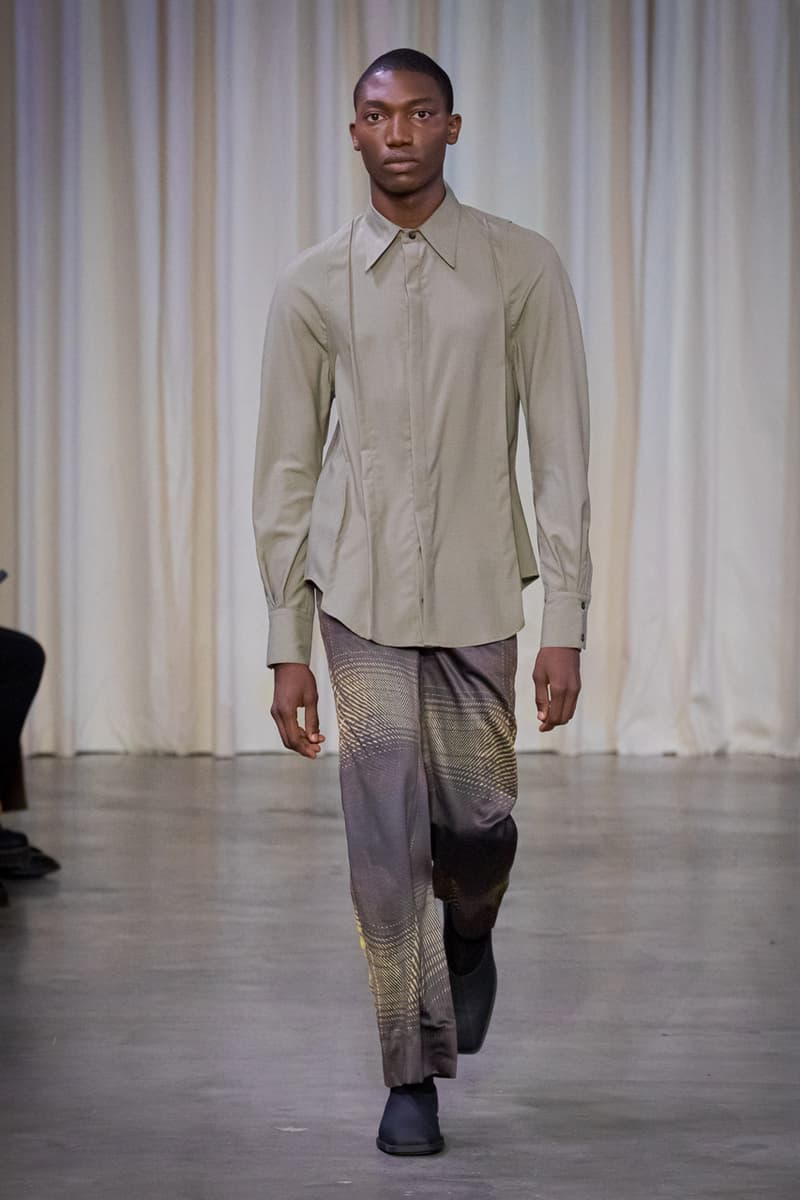 15 of 31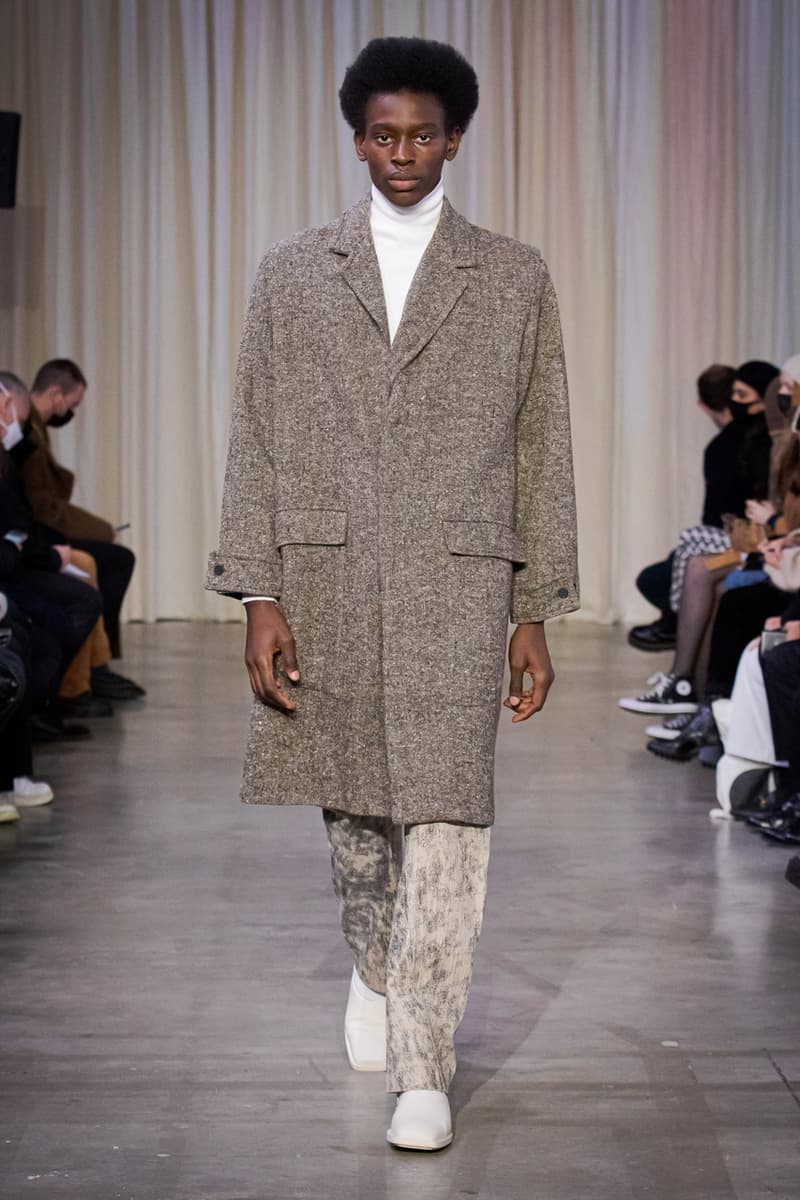 16 of 31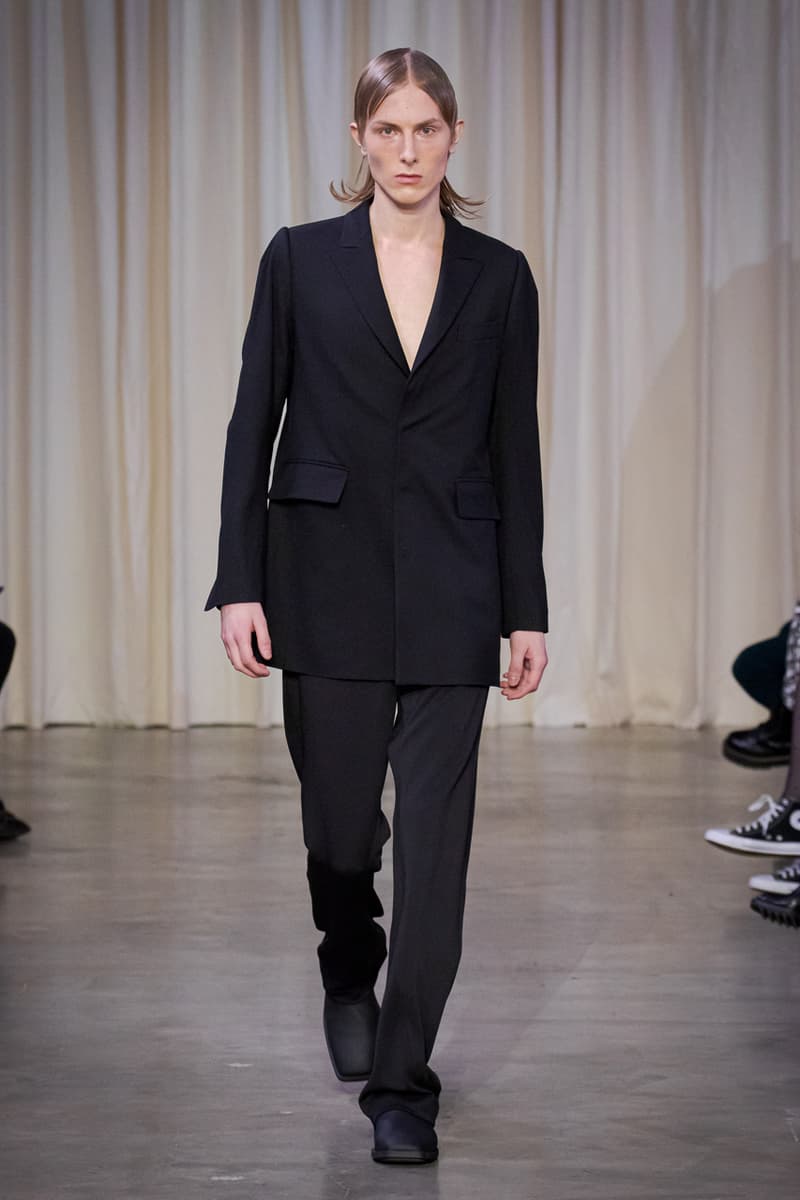 17 of 31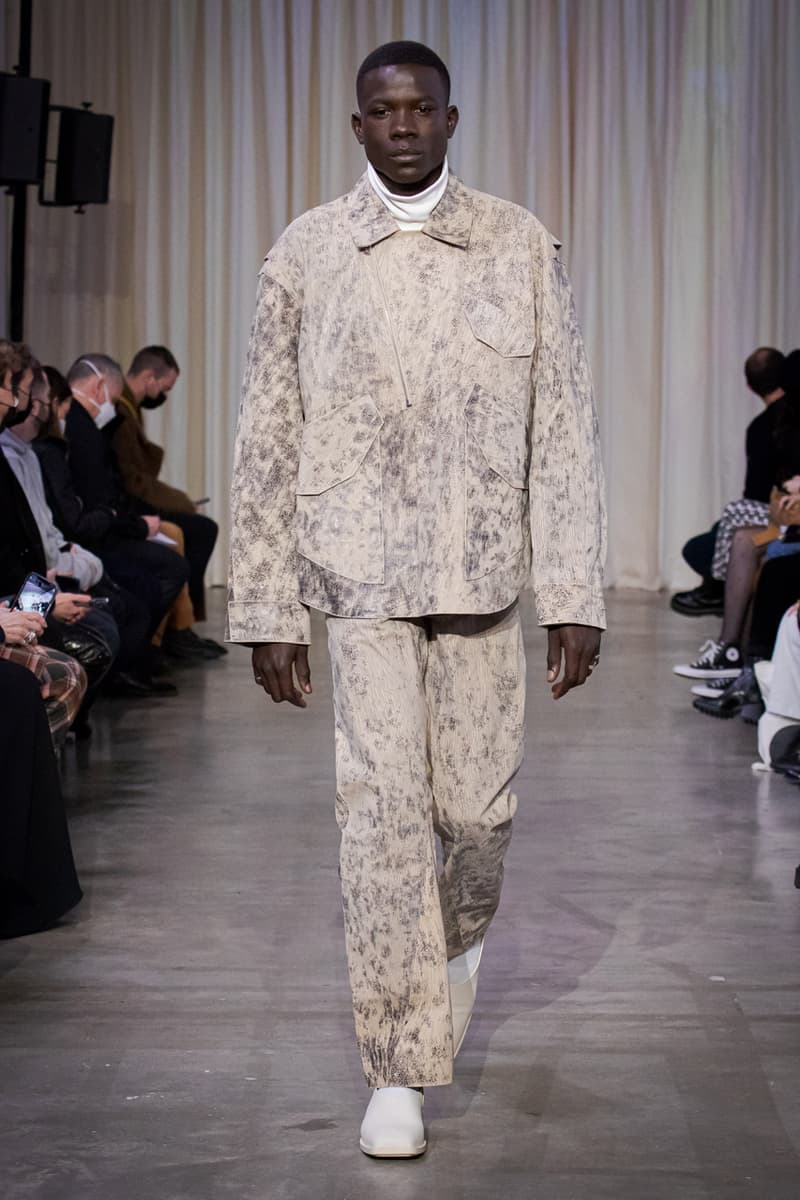 18 of 31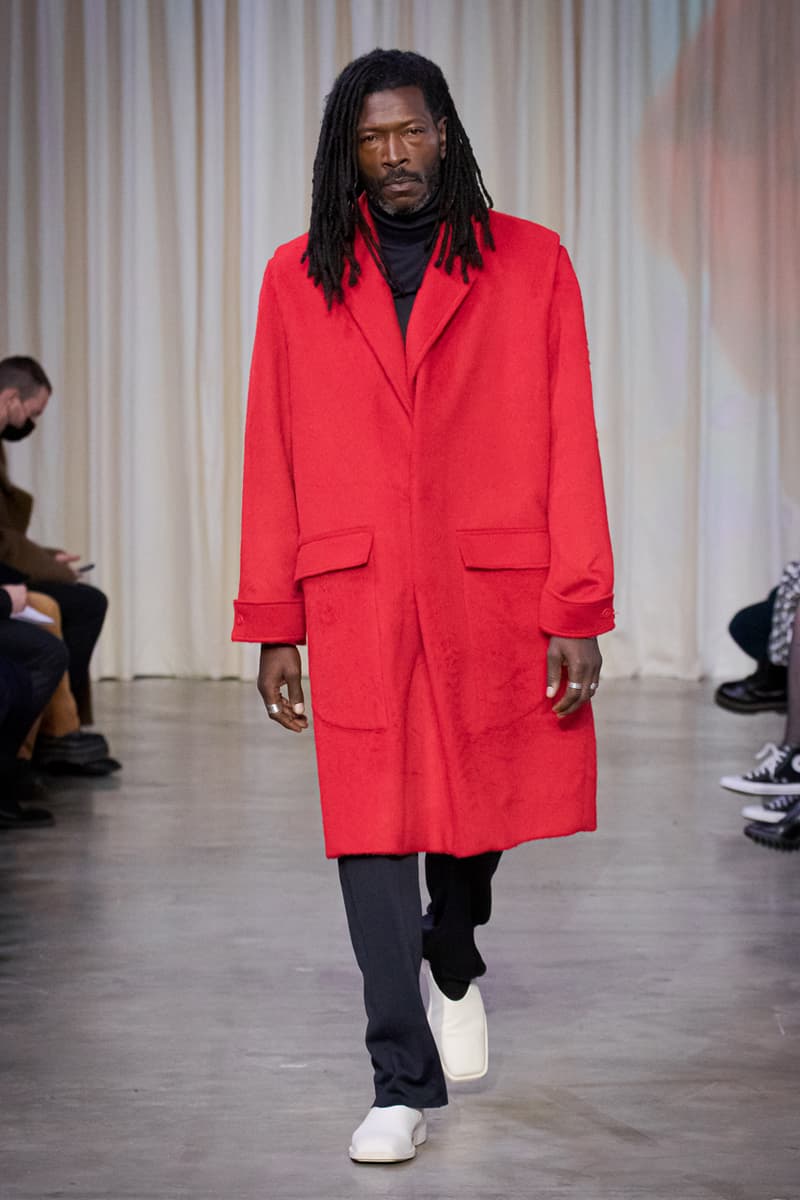 19 of 31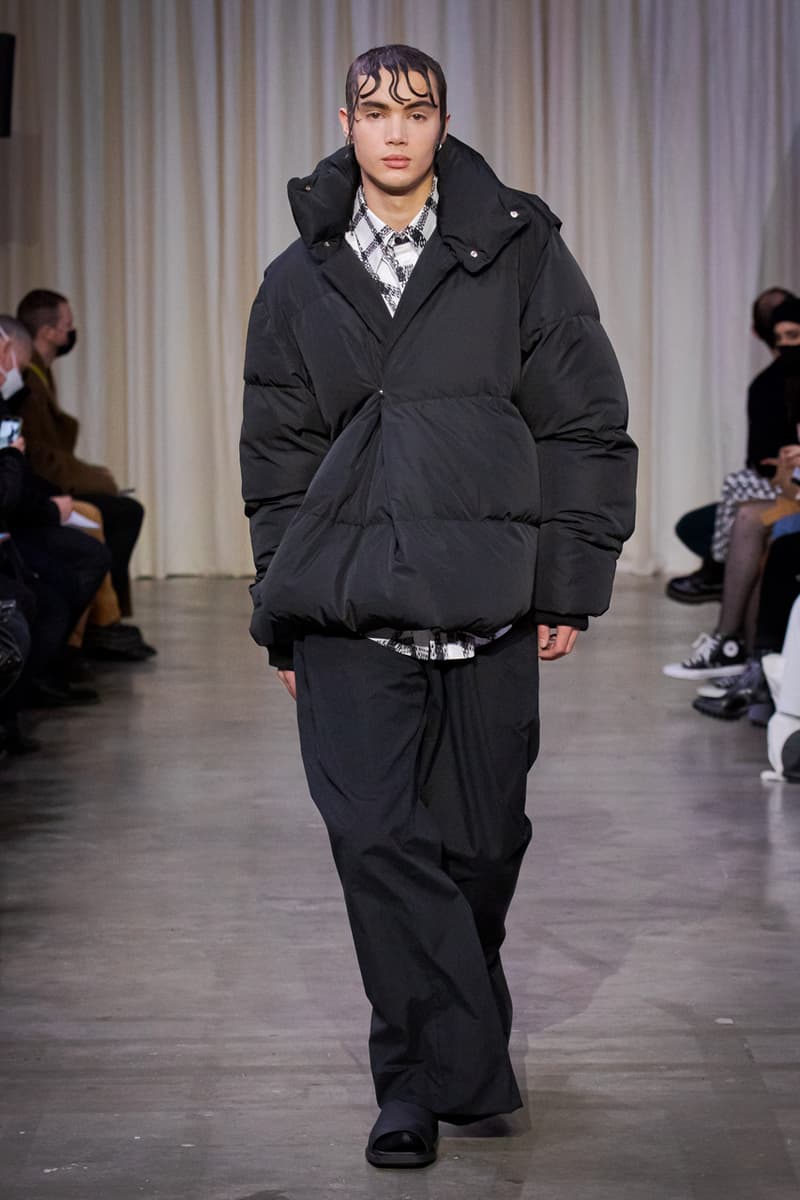 20 of 31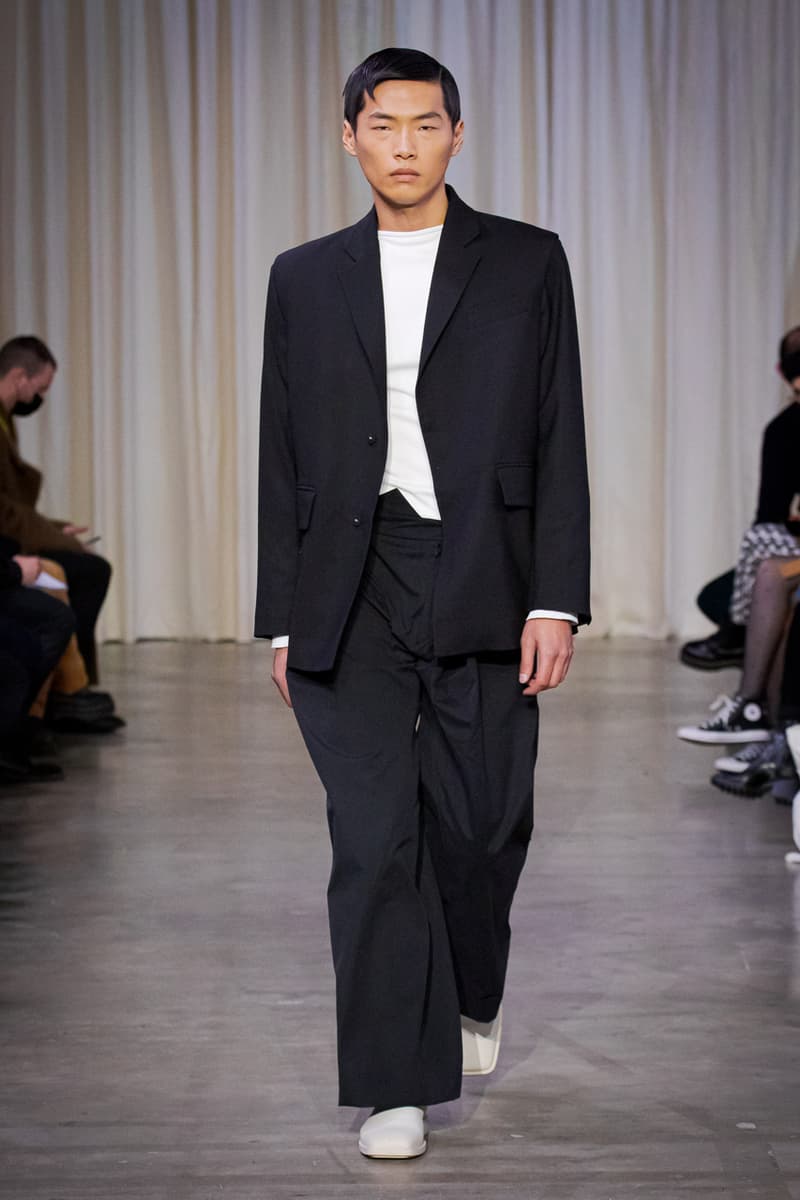 21 of 31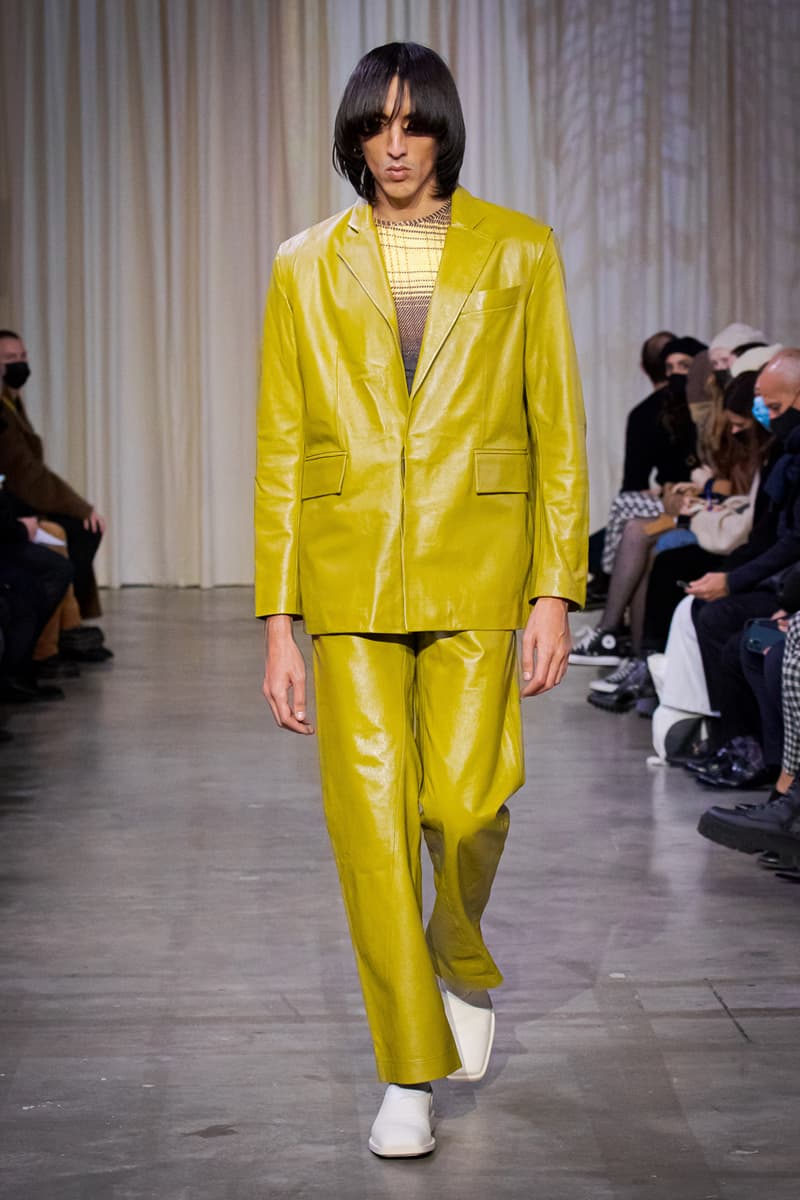 22 of 31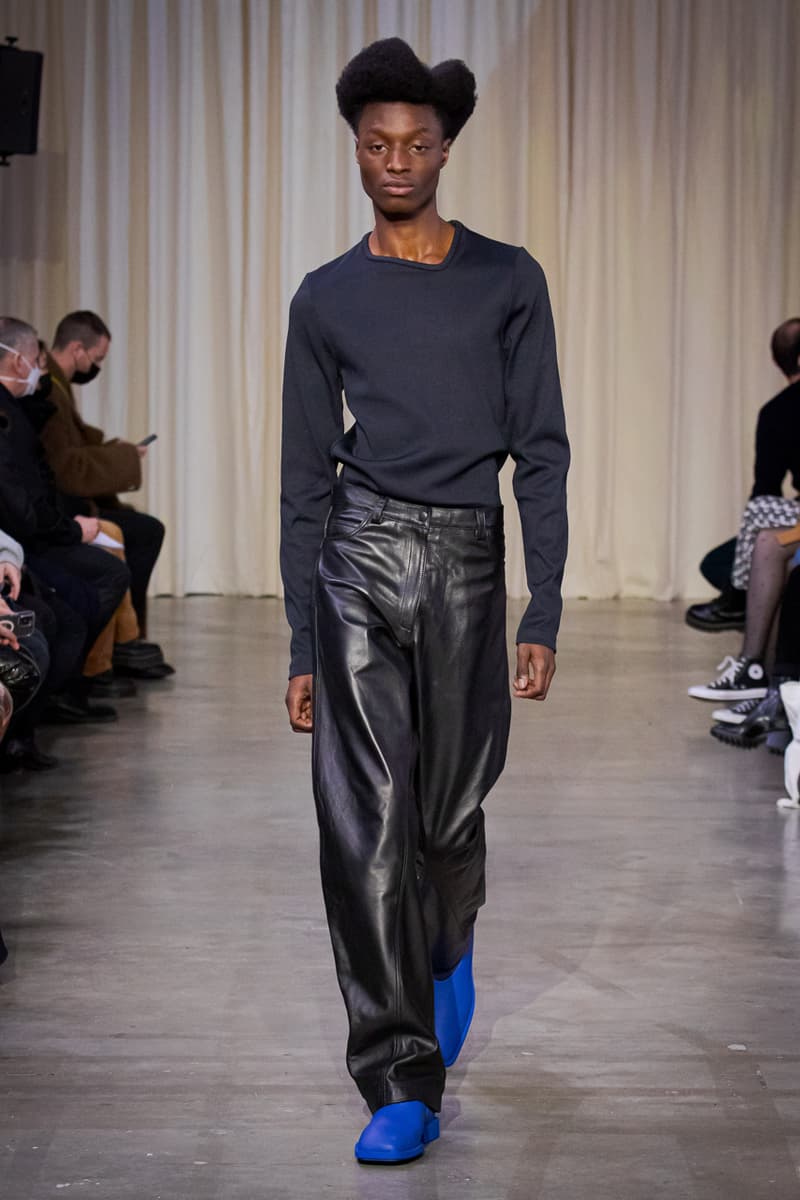 23 of 31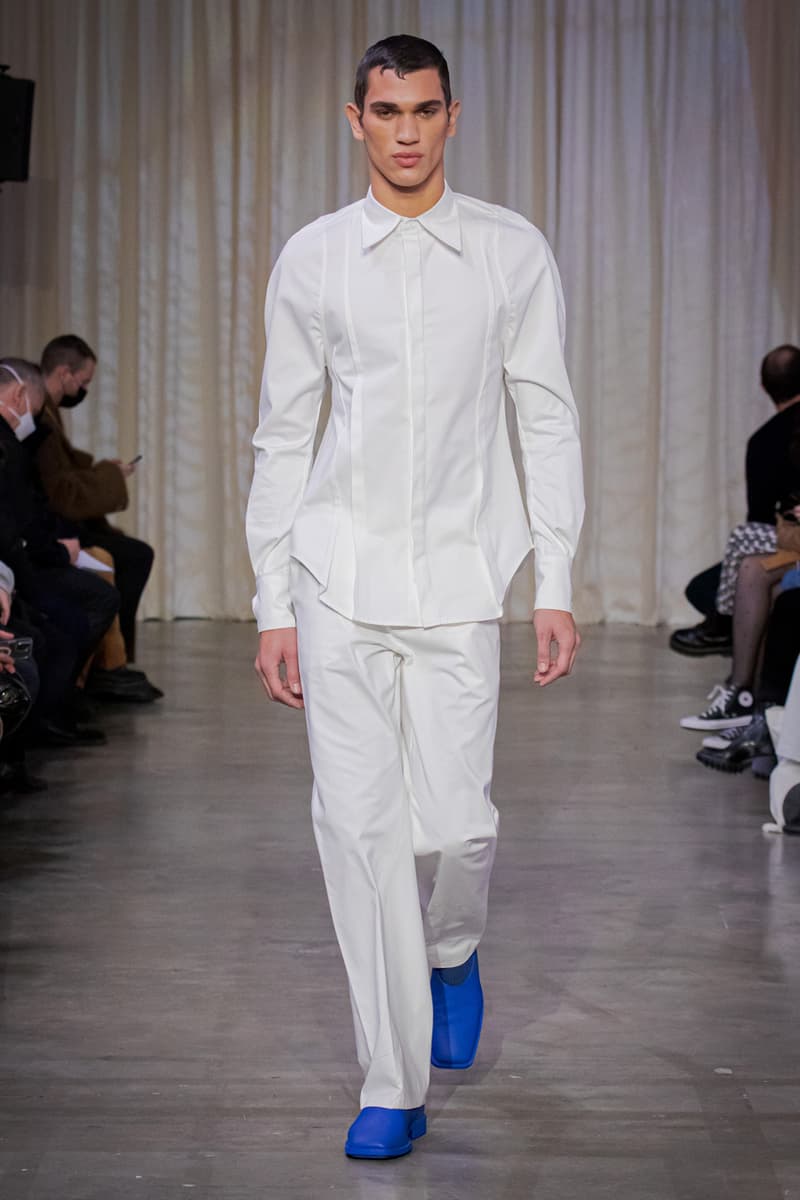 24 of 31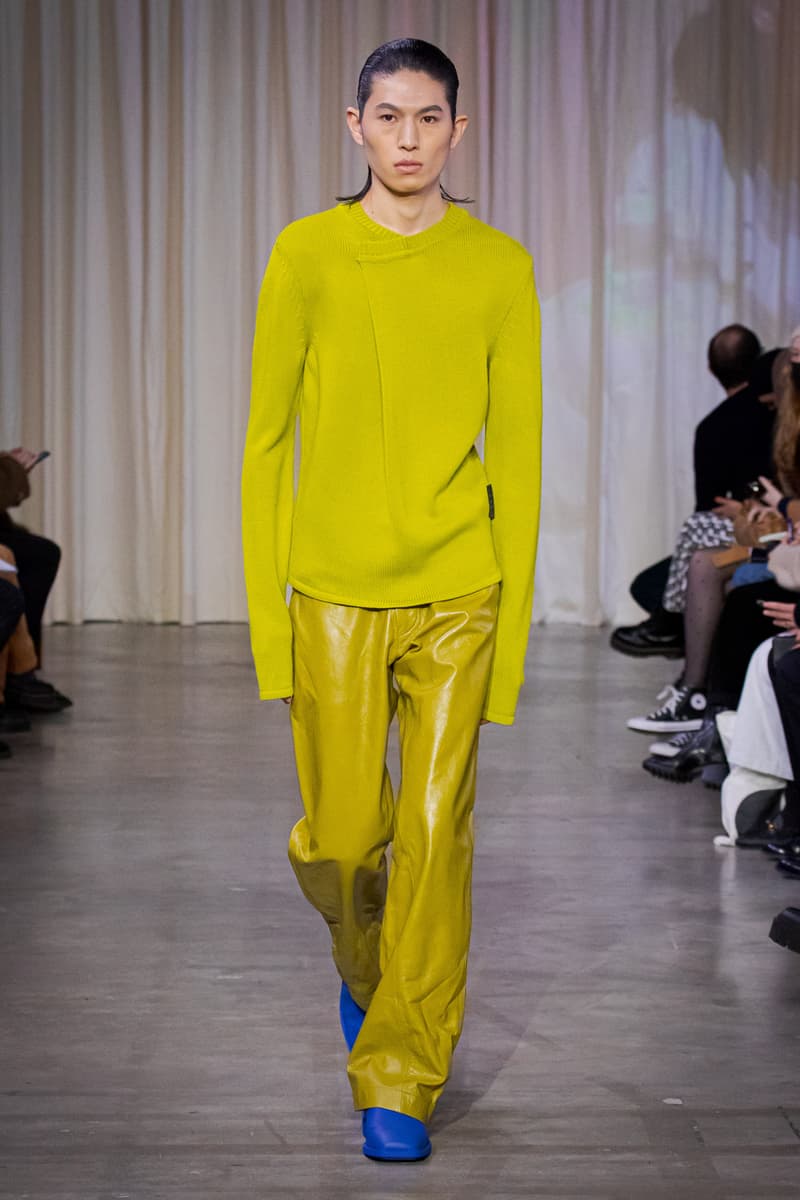 25 of 31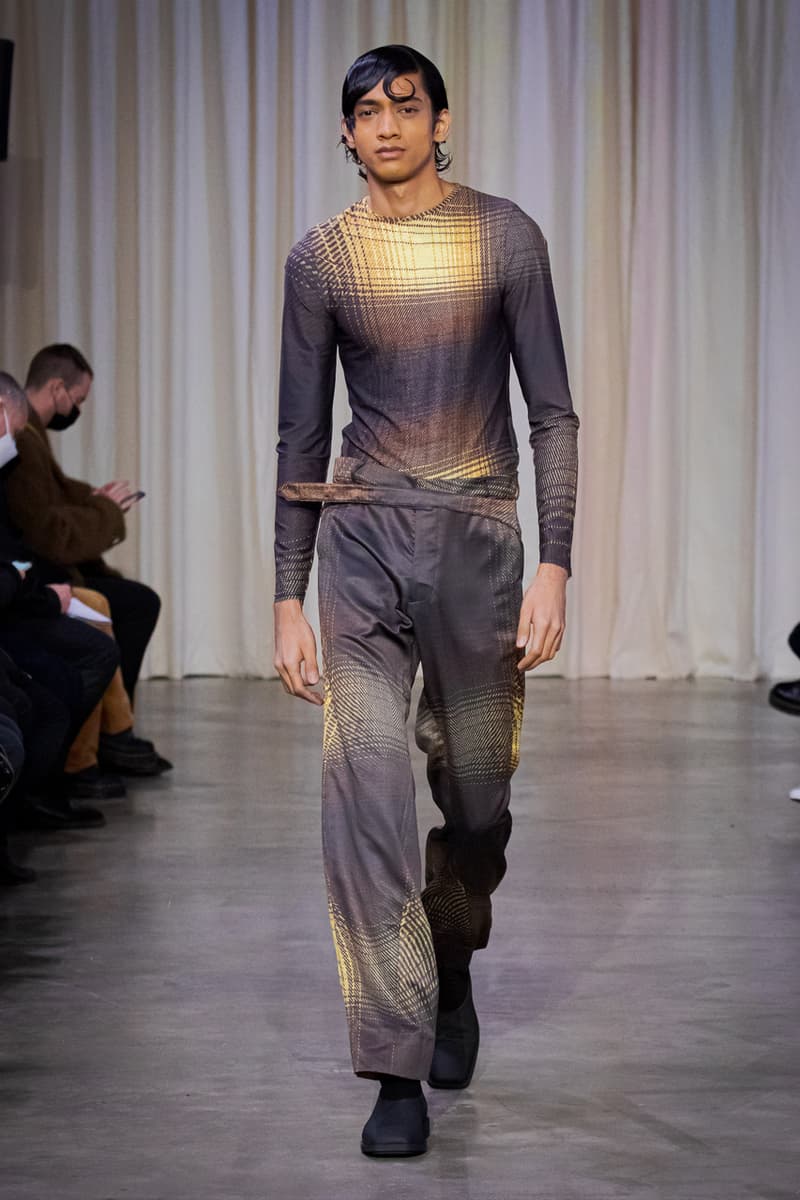 26 of 31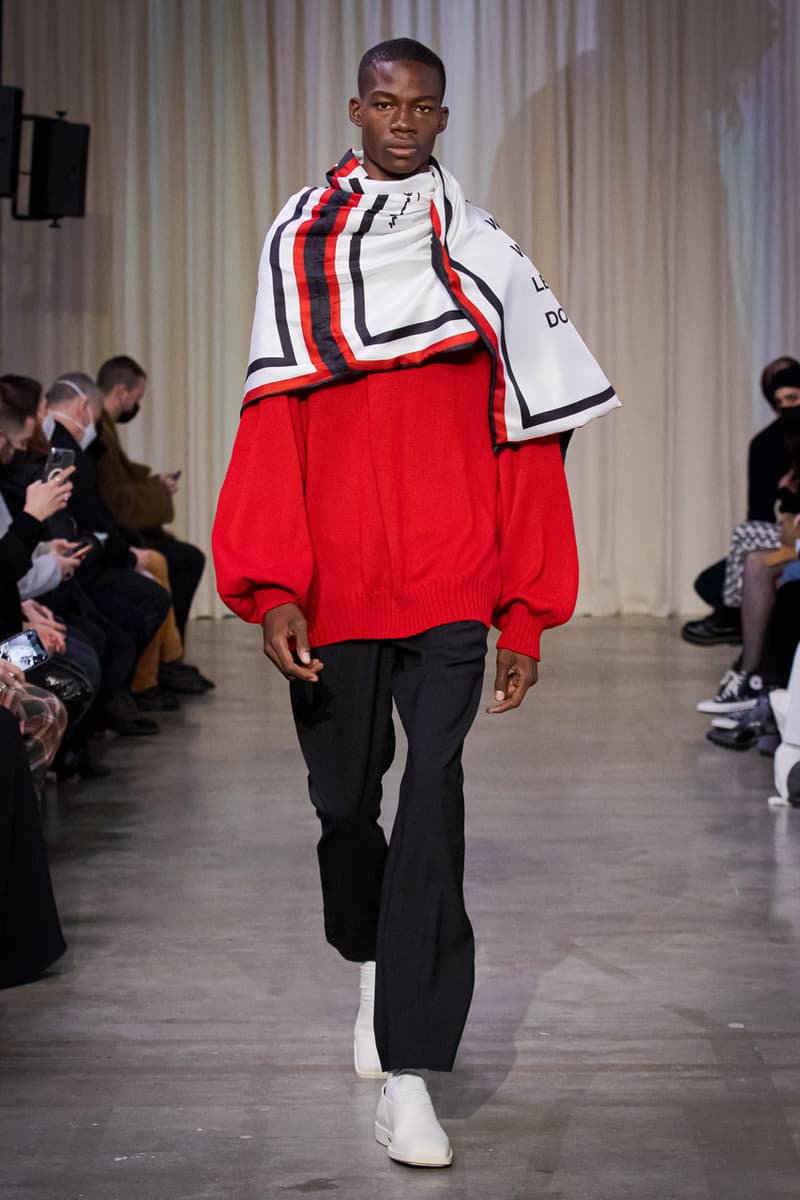 27 of 31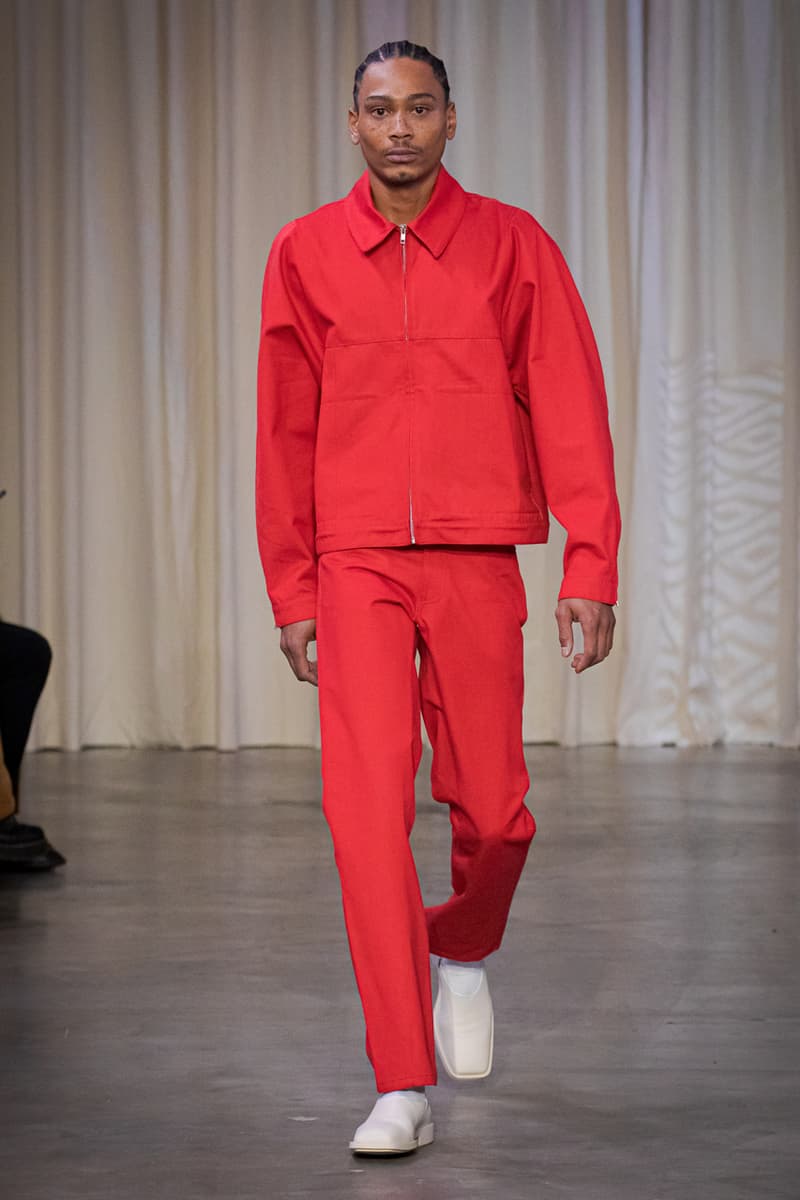 28 of 31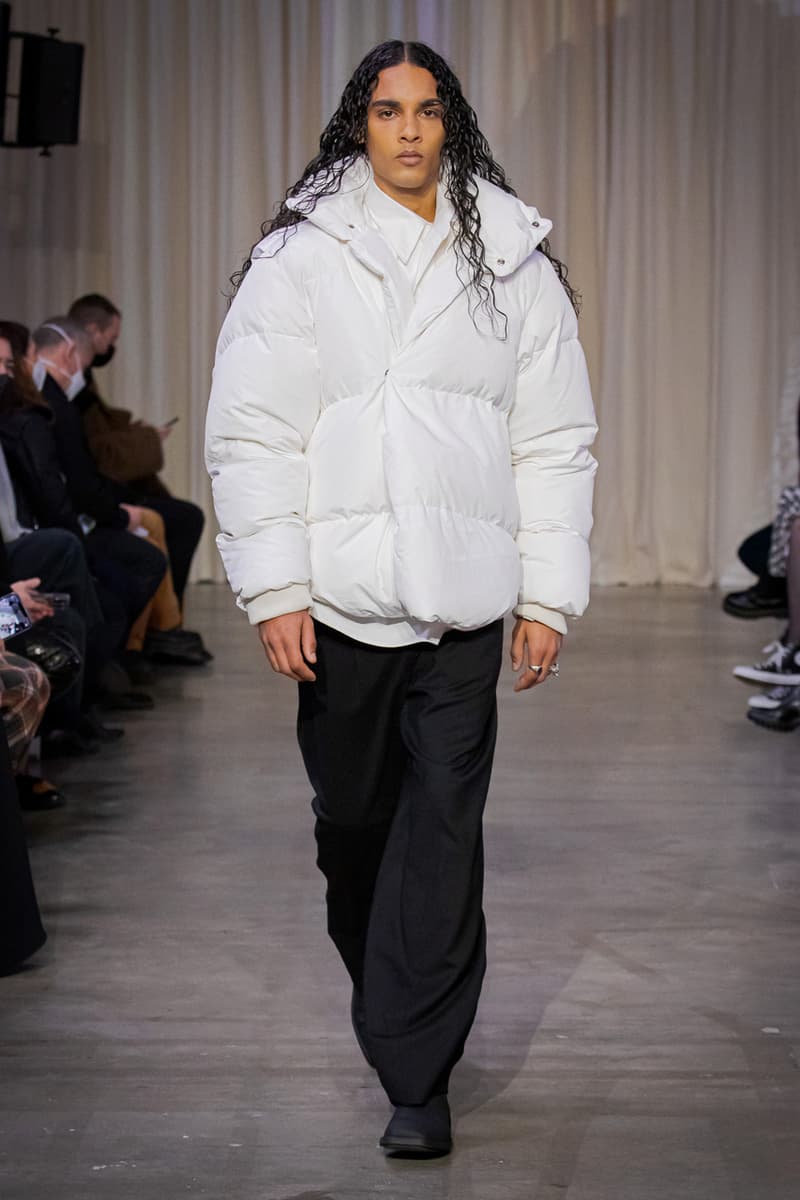 29 of 31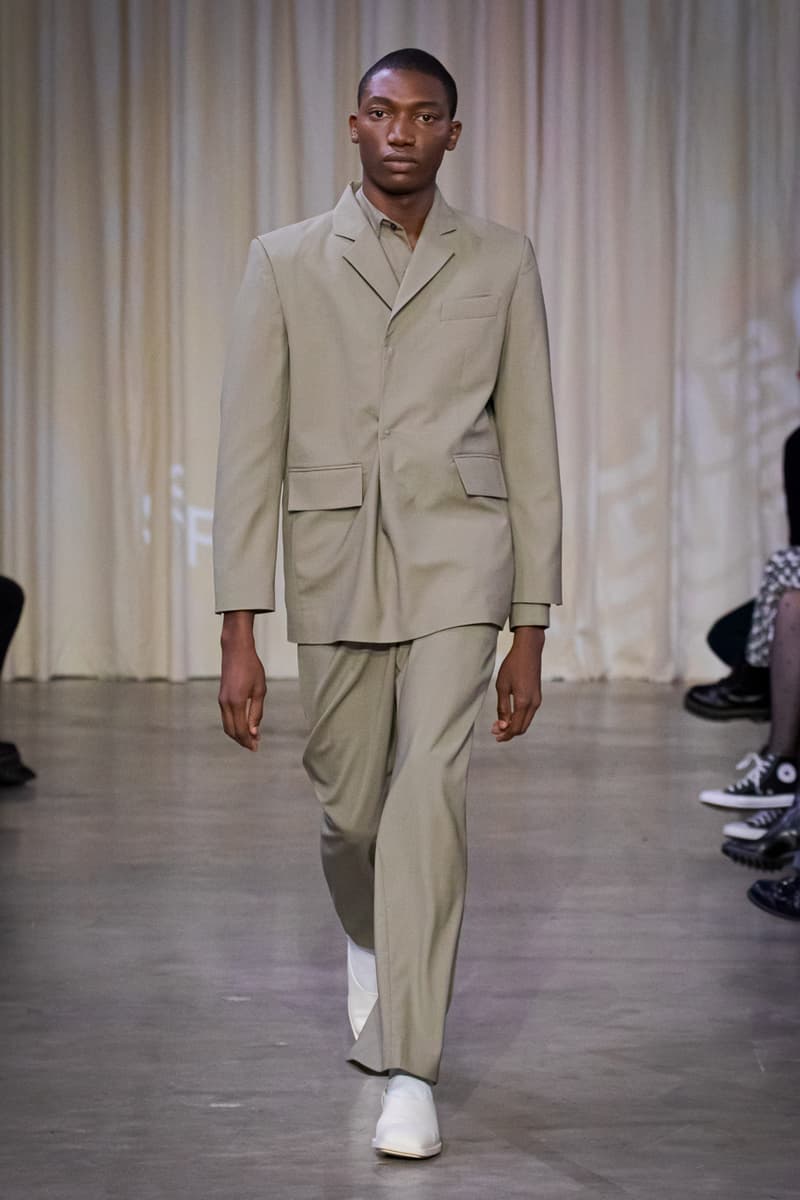 30 of 31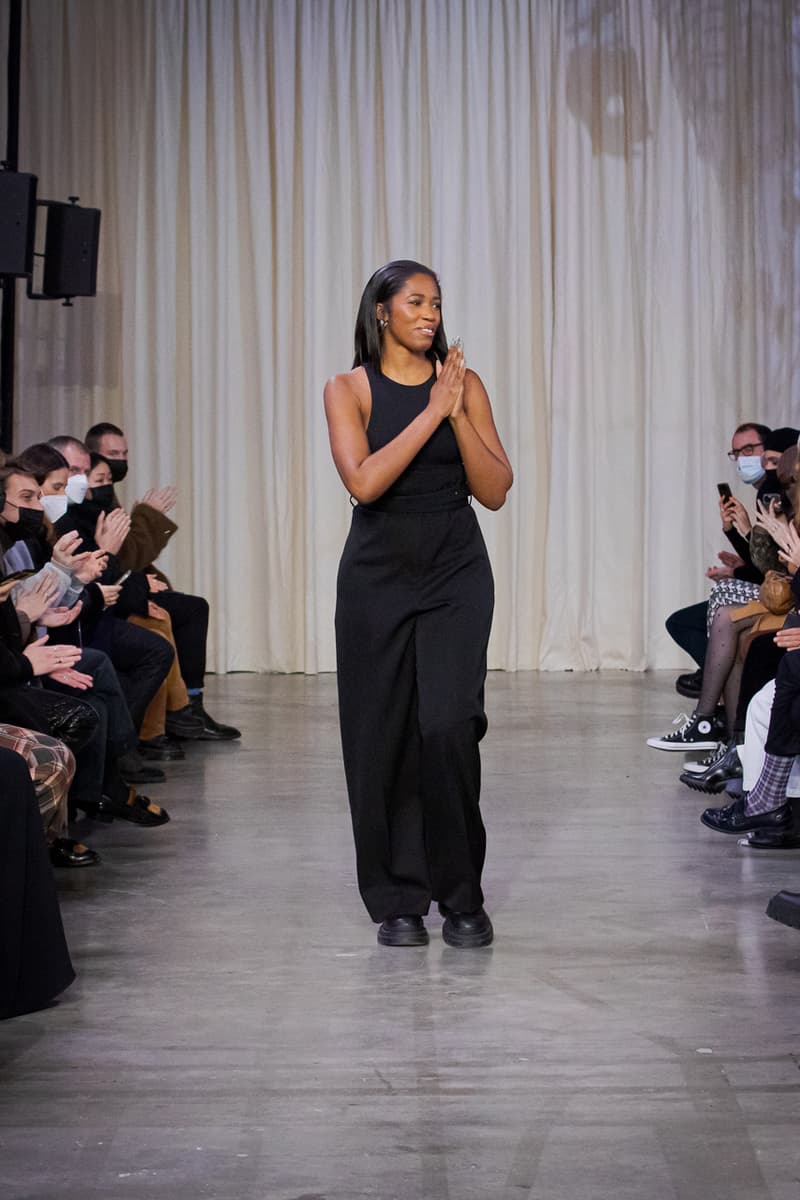 31 of 31
One of fashion's most promising designers, Bianca Saunders, has presented her debut catwalk show at Paris Fashion Week for Fall/Winter 2022. Titled "A STRETCH," the collection itself is anything but as it's clear to see Saunders has found her footing in her signature aesthetic, one informed by timeless designs that are tinged with illusionary concepts to redefine her understanding and connotations of what masculinity represents.
"I want the collection to be timeless — it could be now, it could be the past, it could be the future. It's not just about one person — I want everyone to see a part of themselves in it," says Saunders. With this in mind, "A STRETCH" kicks off with a warped check ensemble, adding a touch of three-dimensional movement to an otherwise flat surface. It puckers the waist, while shoulders are placed closer to the neck to create a natural curve, while on the trousers, the warped print inverses to suggest movement on the waist — in short, it produces a silhouette unfamiliar in the menswear world, yet one that anyone could wear.
Illusions are delivered in ways other than print, as a blue TV static-esque jacket is actually a pullover with strategically-placed press studs that keep the notched neckline in place. Continuing this is Saunders' trousers, specifically denim which appear to be folded in on themselves because they're too oversized for the model, yet a pleat on the left and right combined with an engineered seam and double-wide stitching on the fly exaggerate the otherwise regular proportions.
Aside from illusions, everything else from Saunders is clear. An acidic green leather suit adds a contemporary (yet simultaneously '70s) edge to formality, a yellow knit with an overlapping seam running down the middle is futuristic — much like the white puffer or the folded, pleated, and warped white shirt-and-trouser look — and contrasting all of this is a red coat, tailored in Saunders' signature wrap aesthetic and complete with rolled shoulders for an exaggerated finish.
Bianca Saunder's FW22 collection "A STRETCH" can be seen in the video and gallery above.
For more British talent, check out Samuel Ross' A-COLD-WALL* and its FW22 presentation.