doublet's FW22 "THIS IS ME" Collection Aims to Break All the Rules
A playful approach towards true diversity.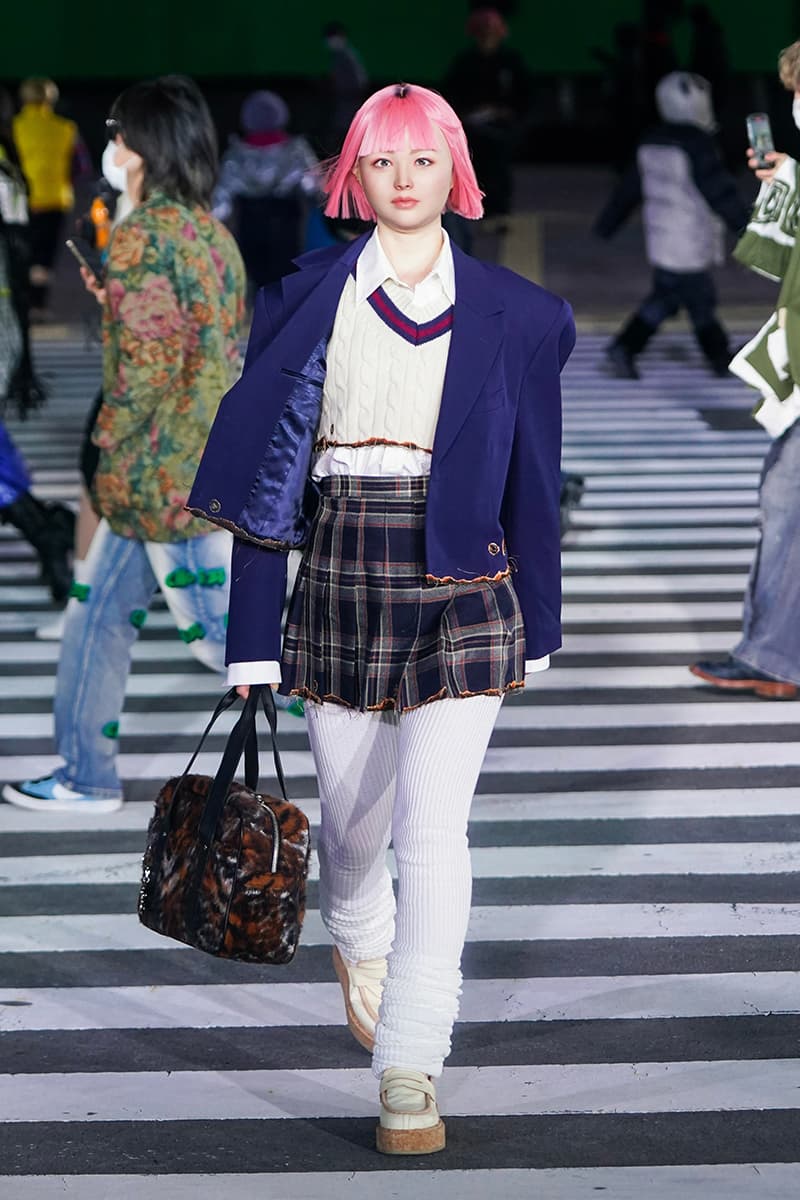 1 of 24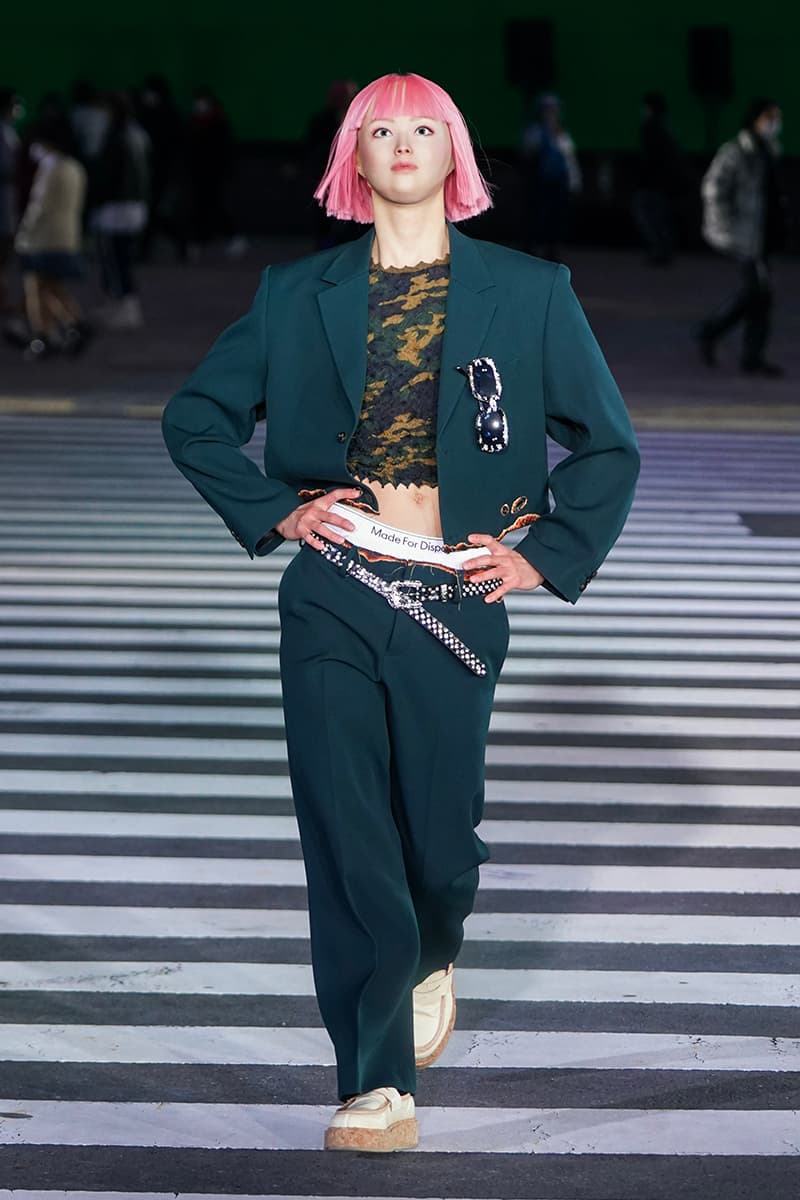 2 of 24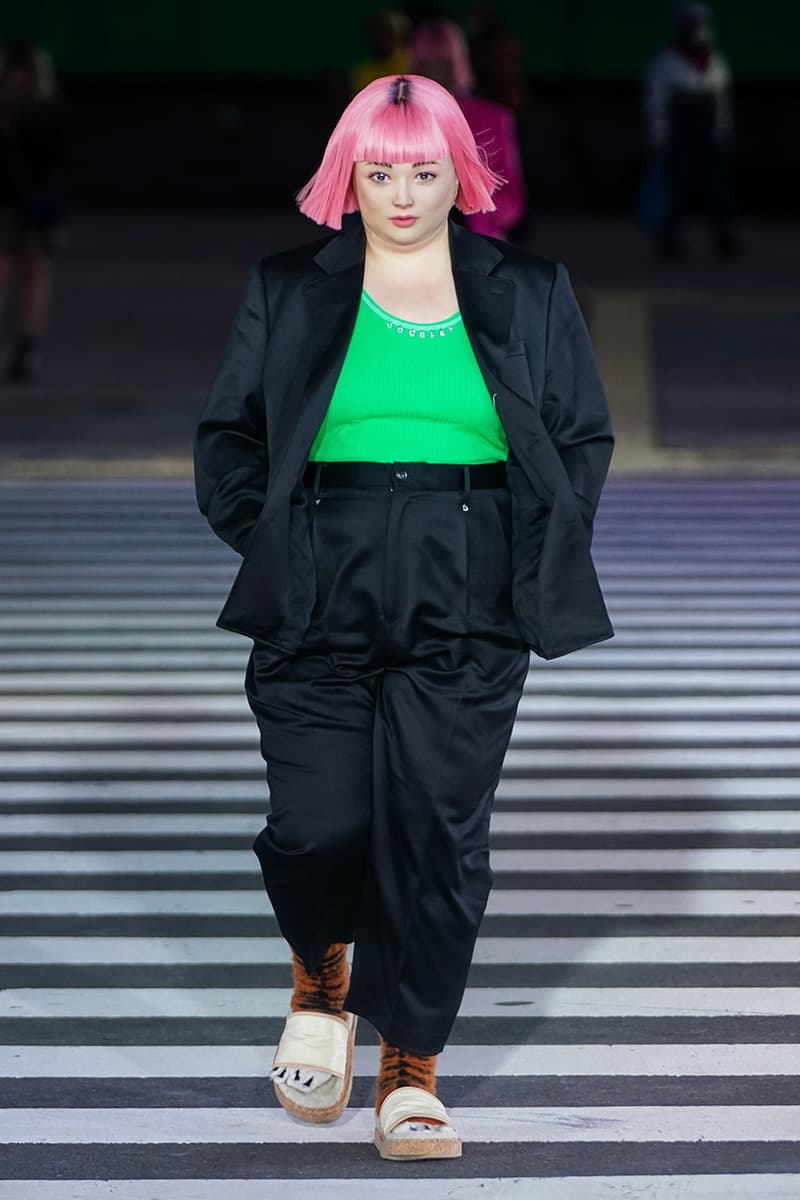 3 of 24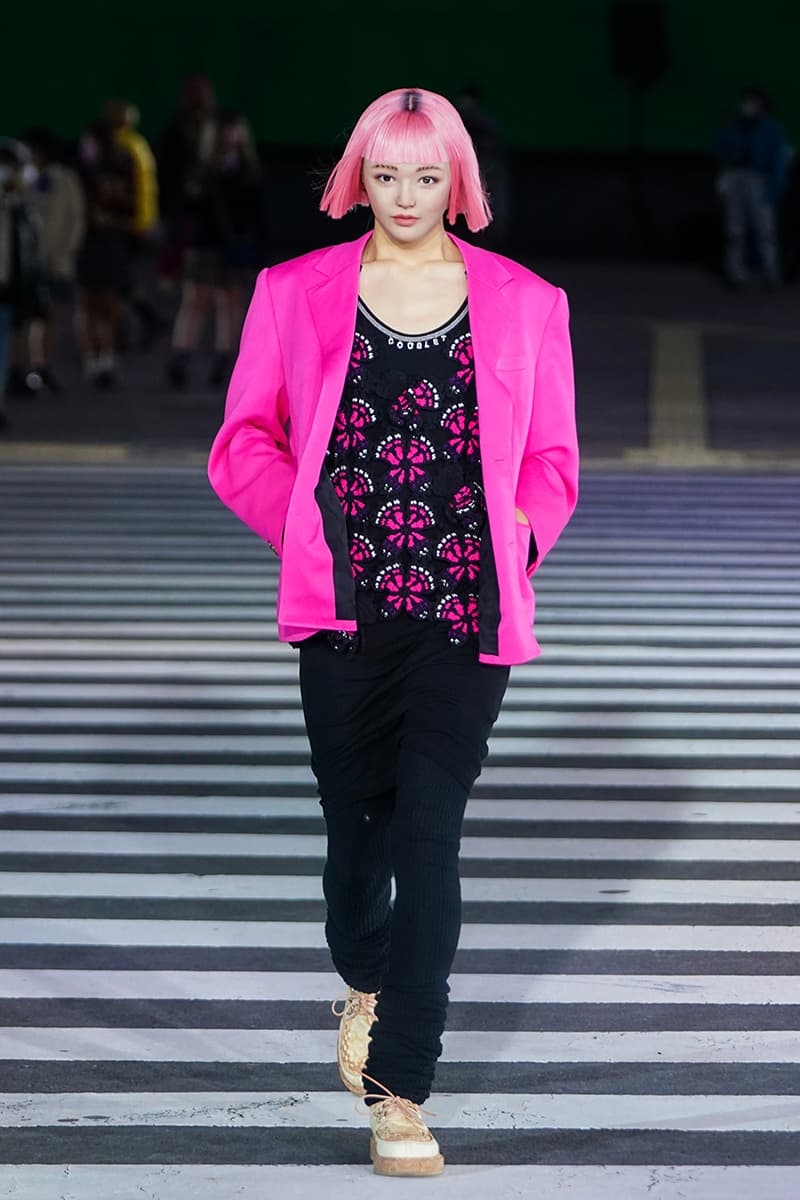 4 of 24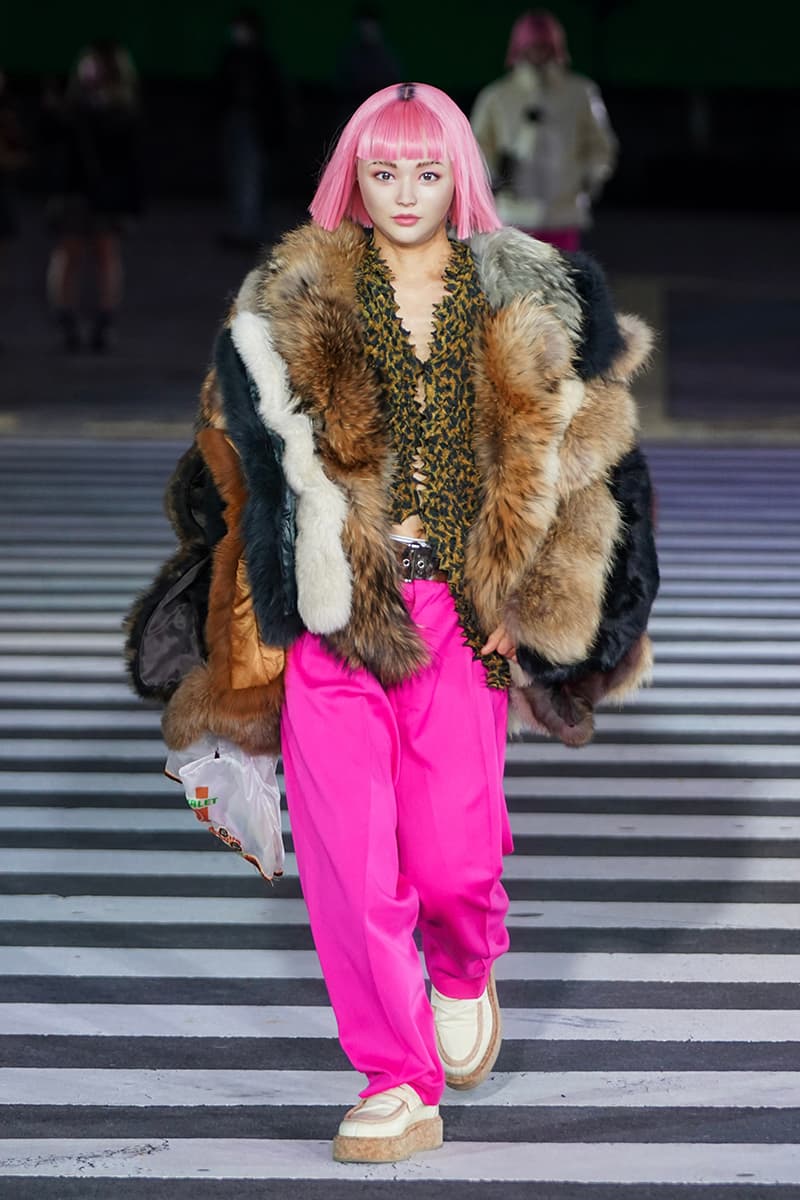 5 of 24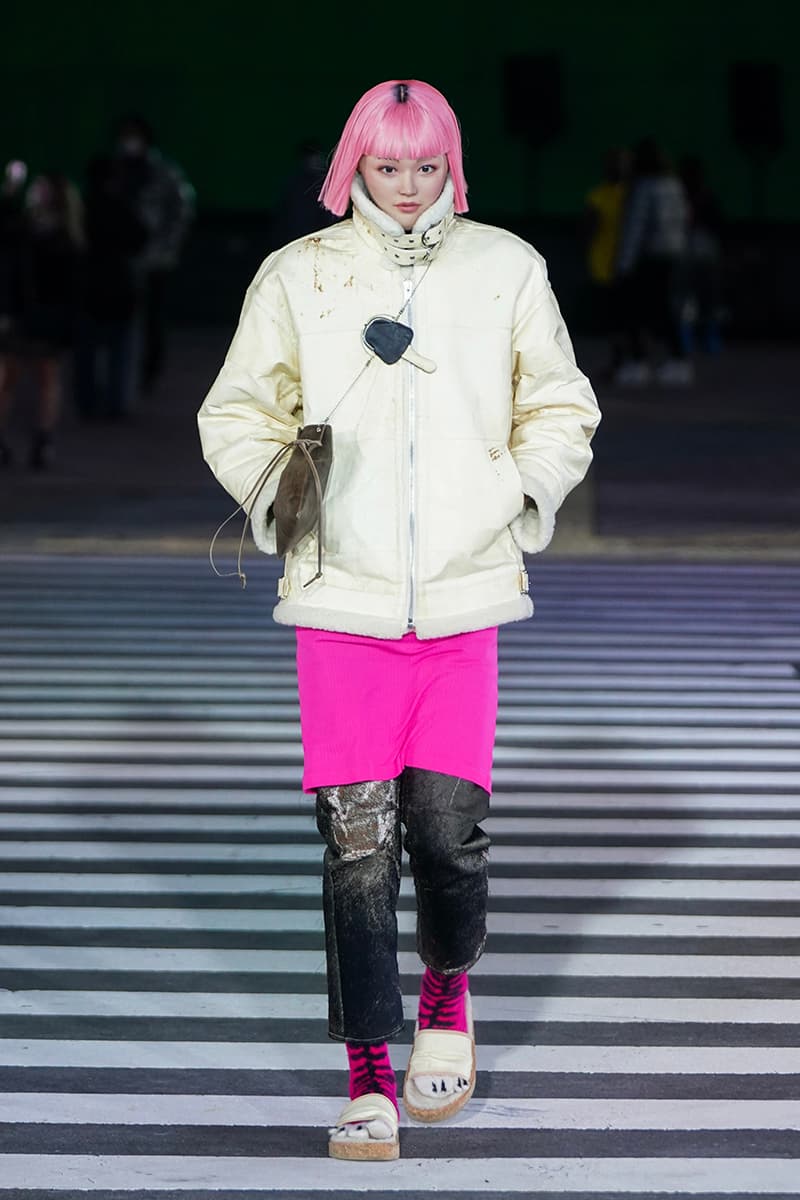 6 of 24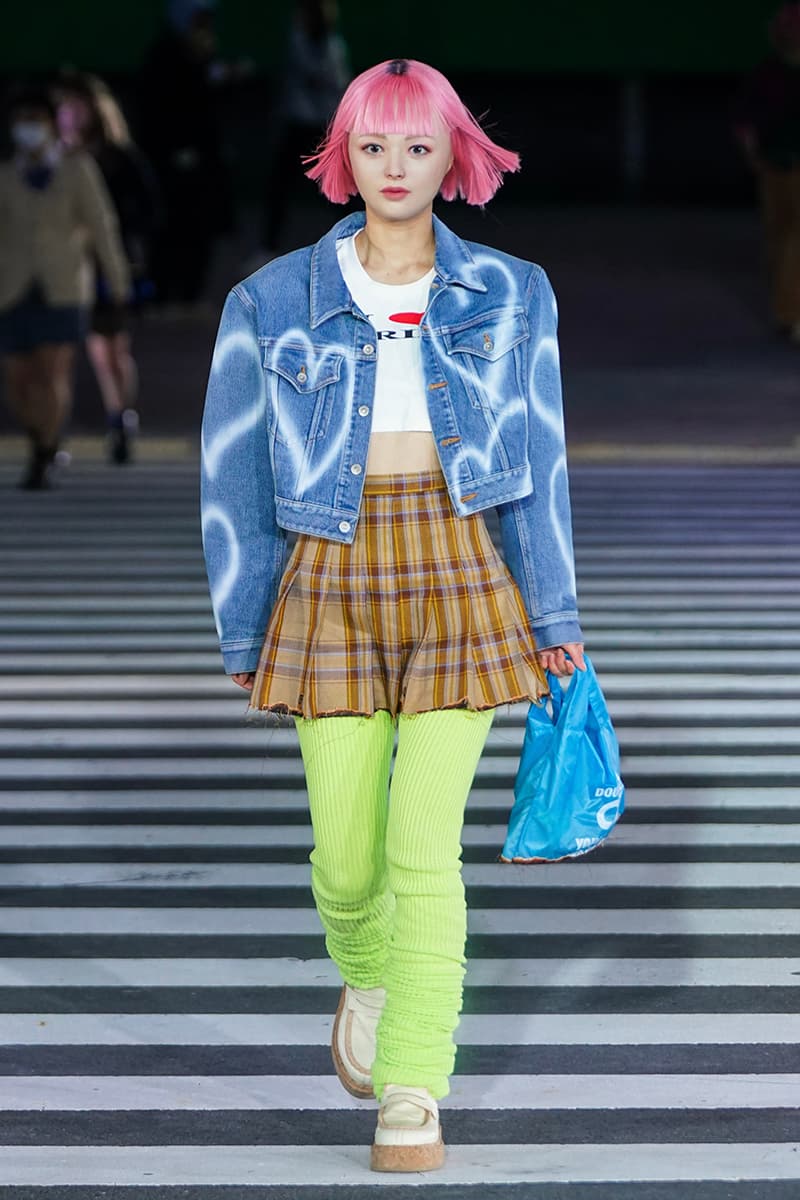 7 of 24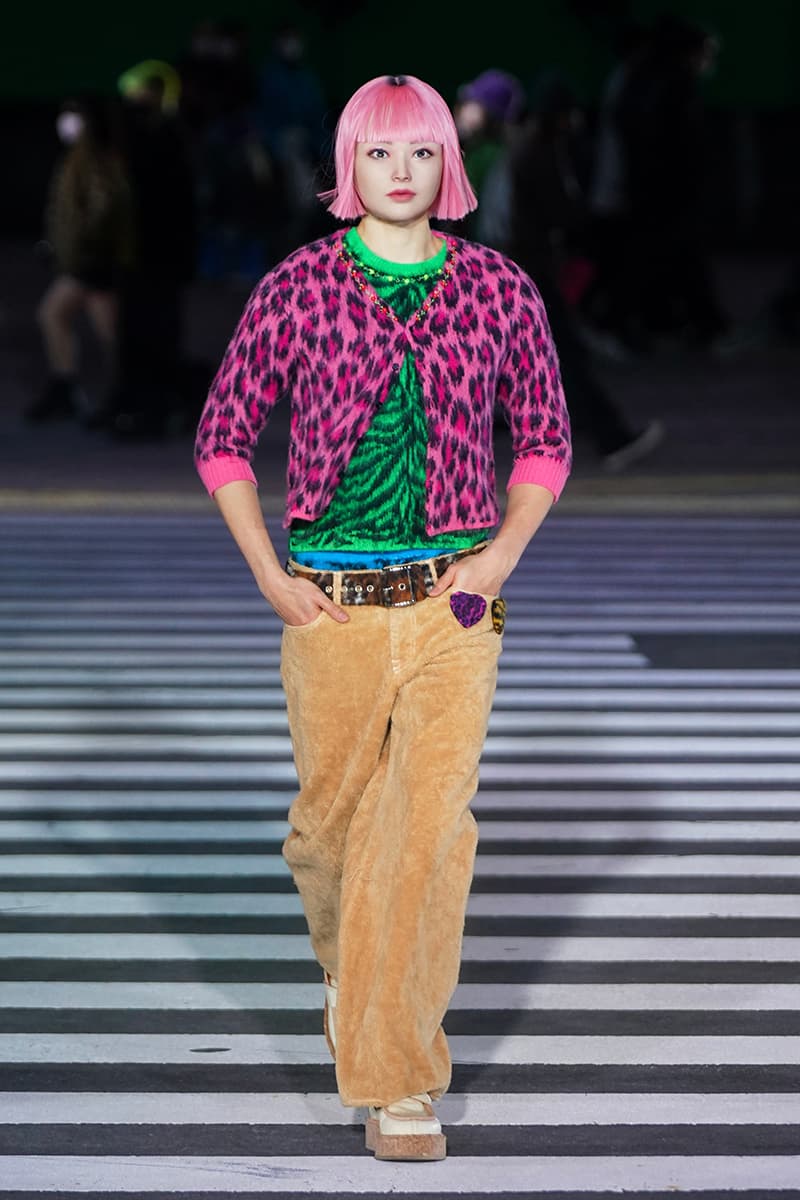 8 of 24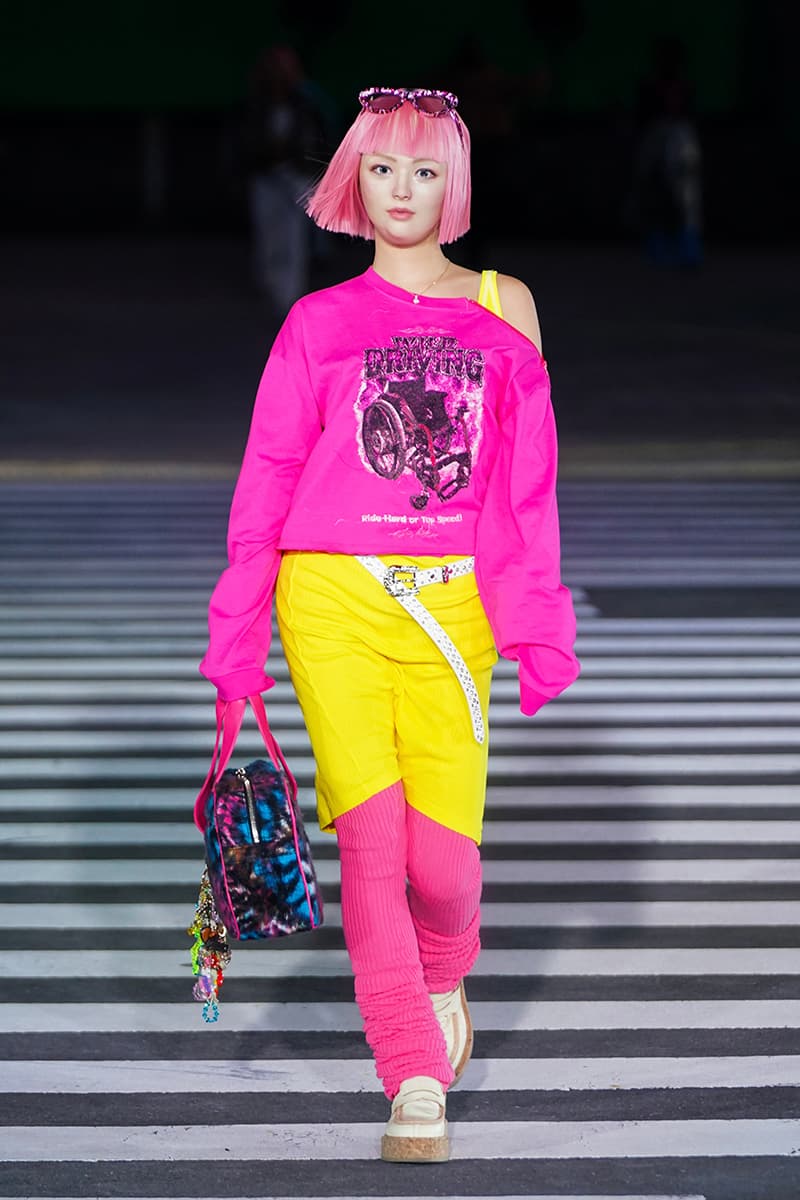 9 of 24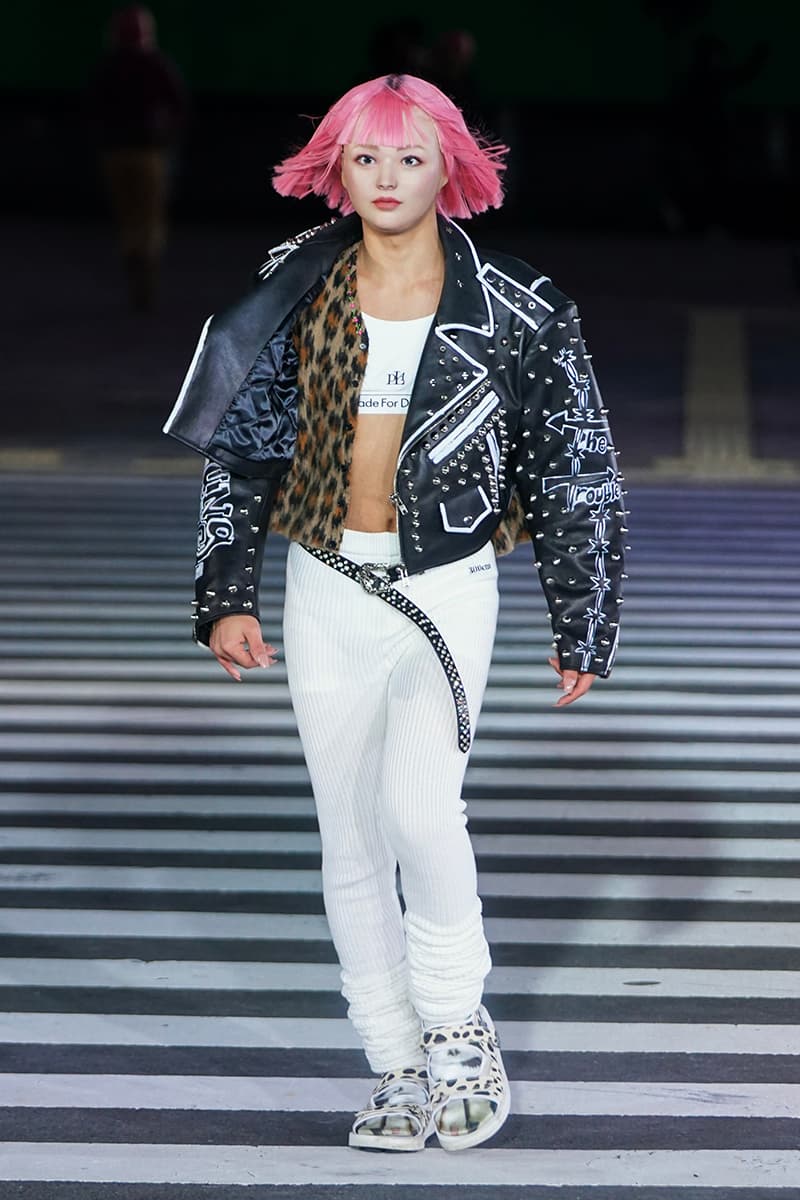 10 of 24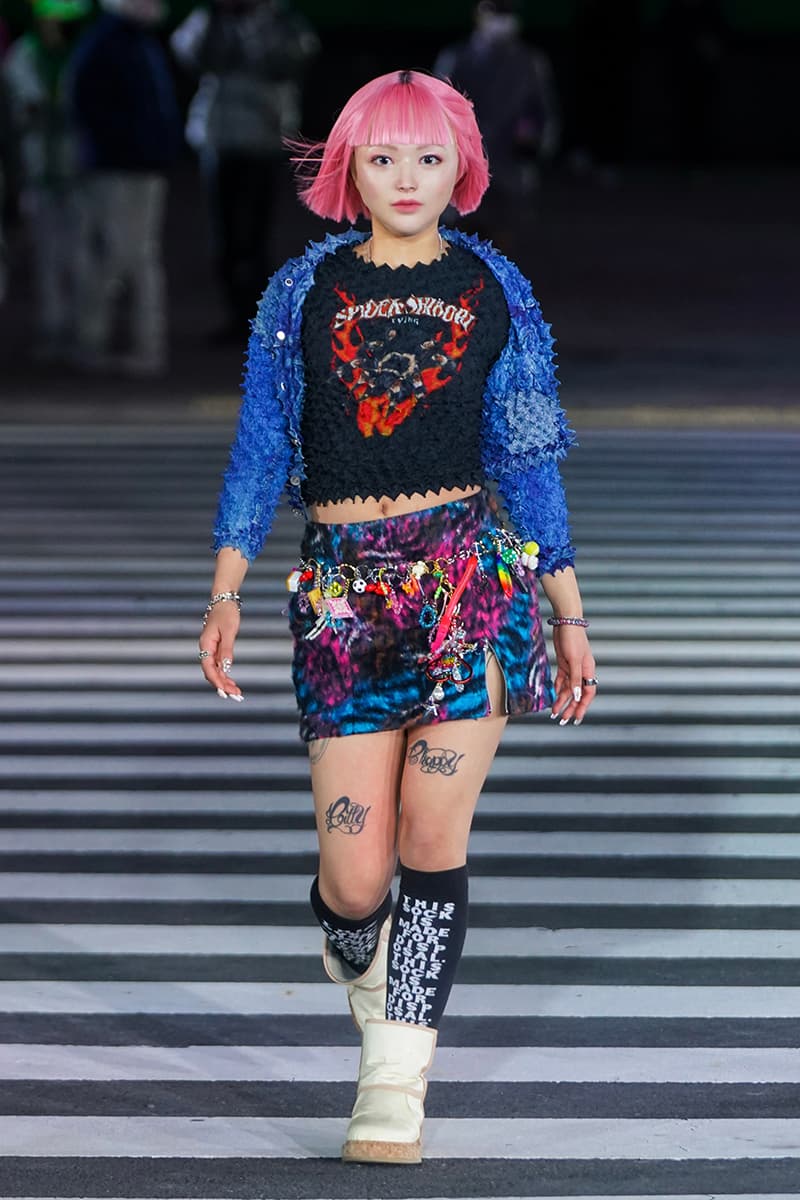 11 of 24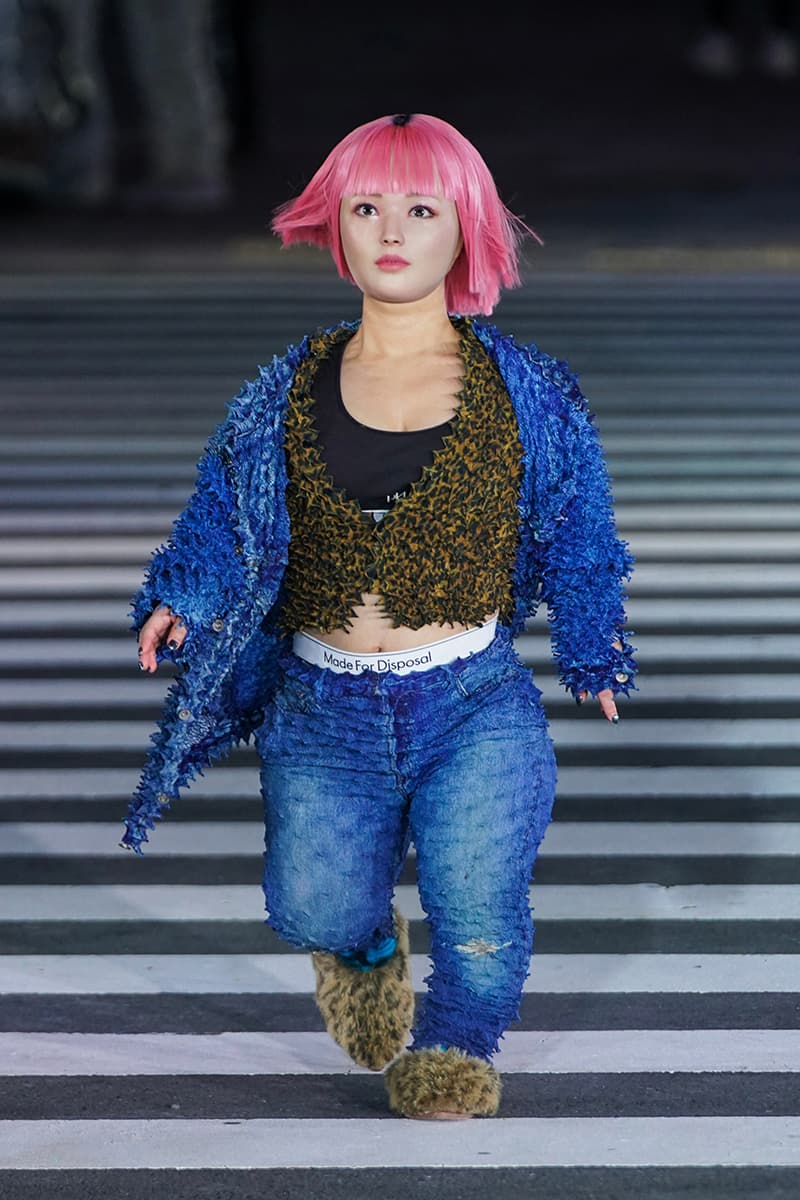 12 of 24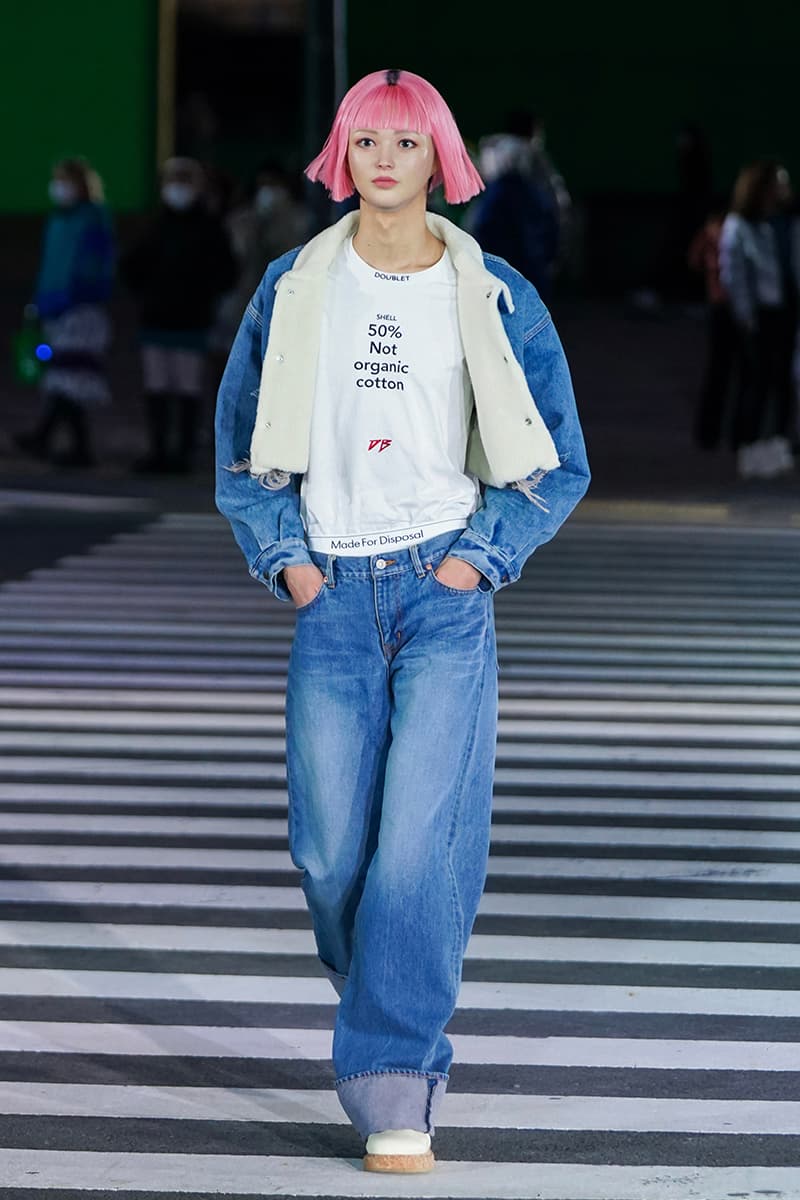 13 of 24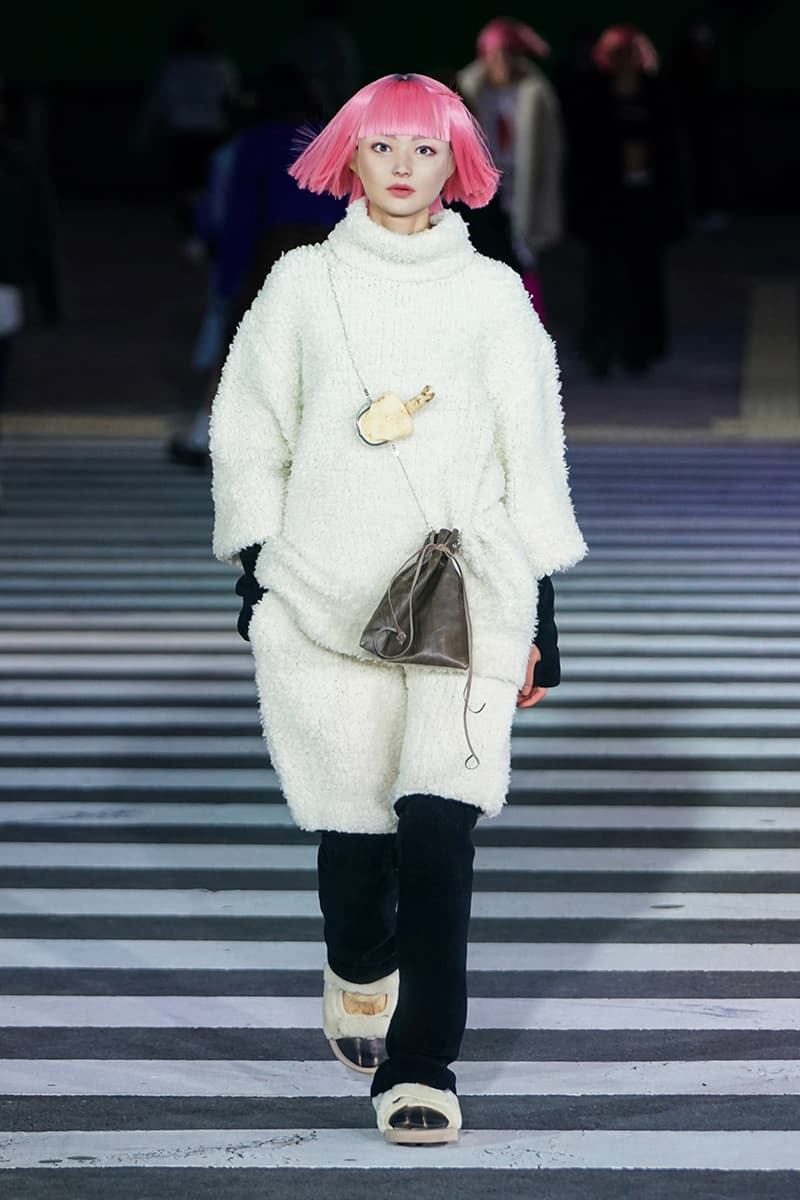 14 of 24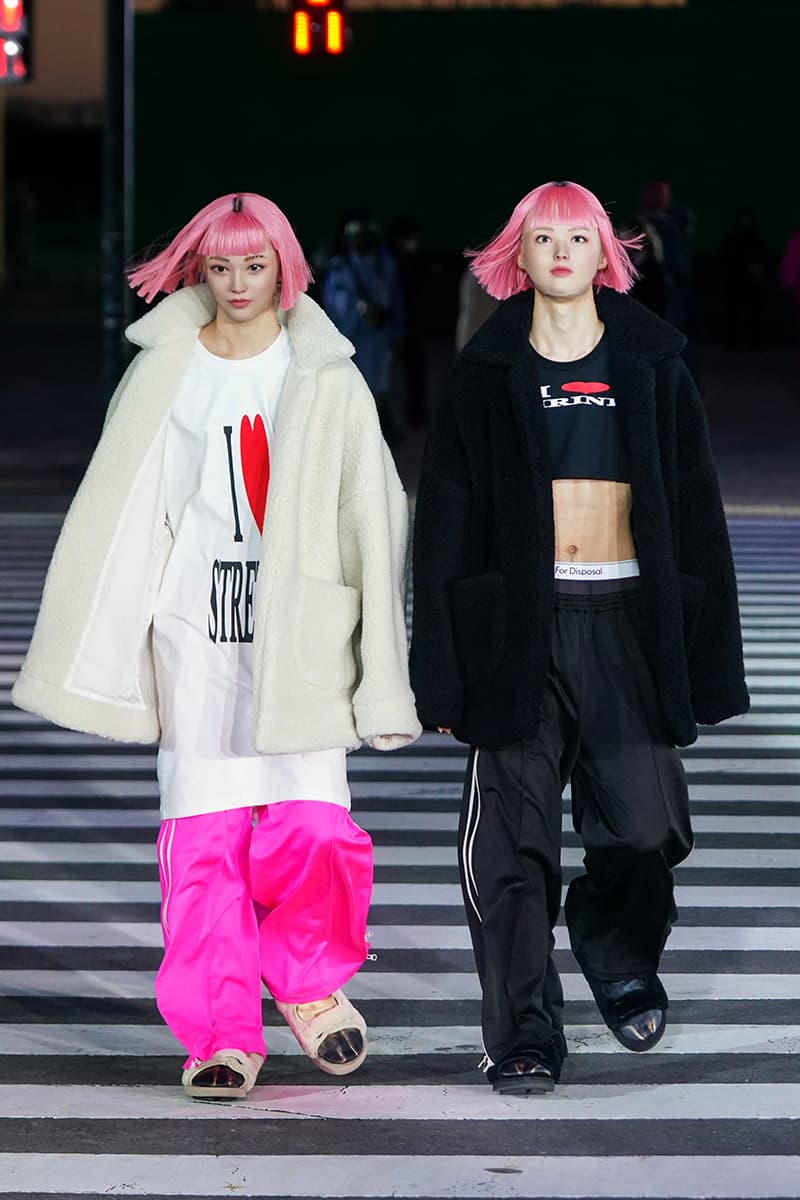 15 of 24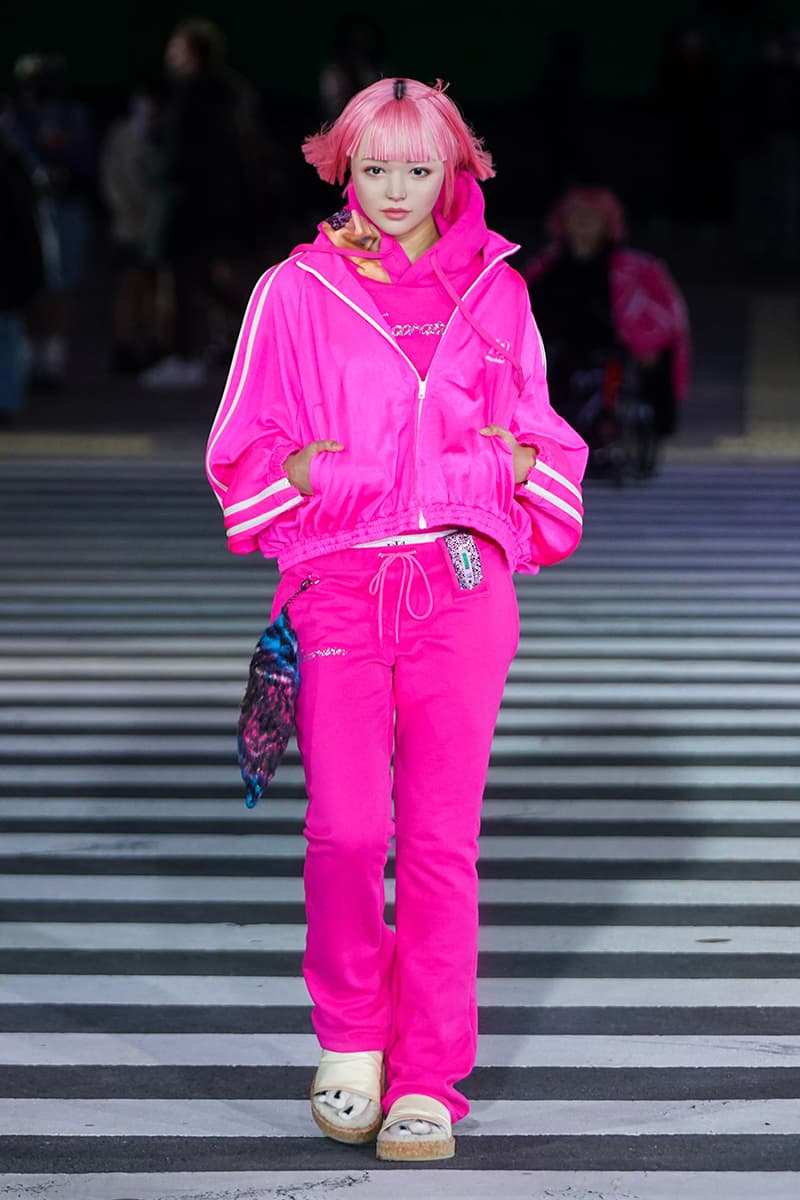 16 of 24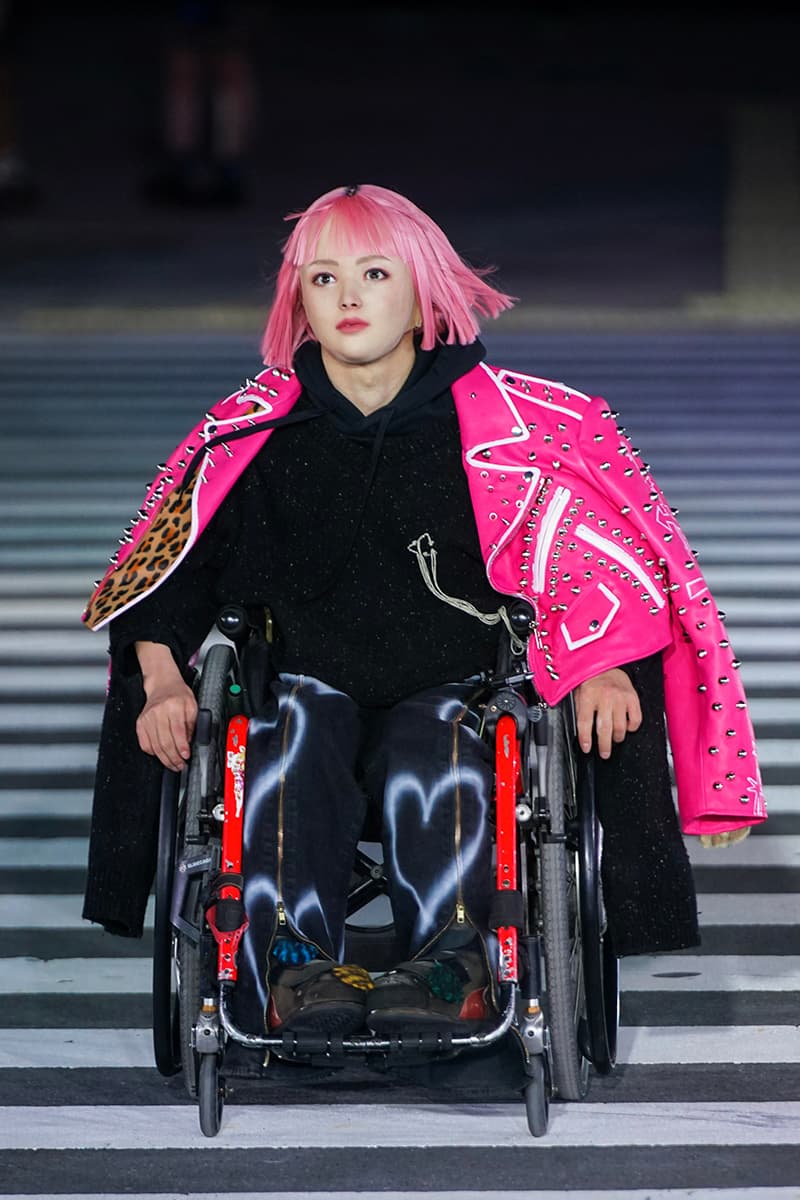 17 of 24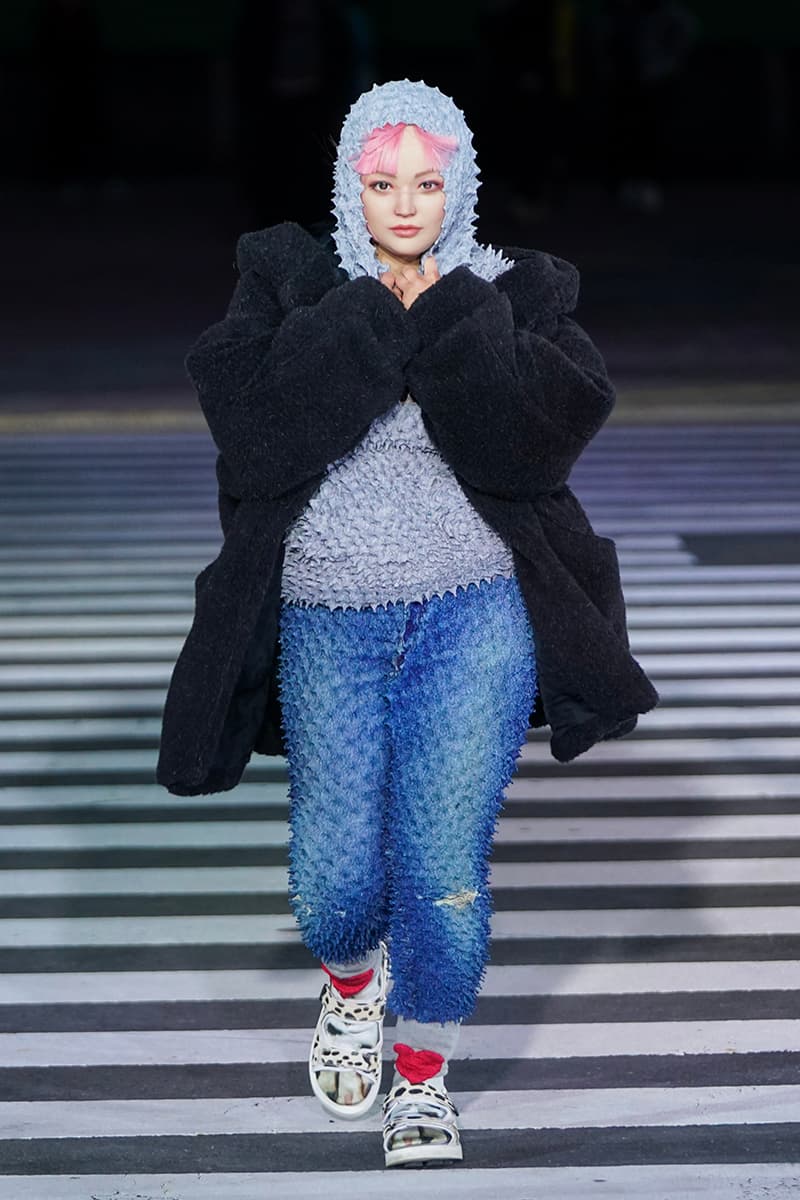 18 of 24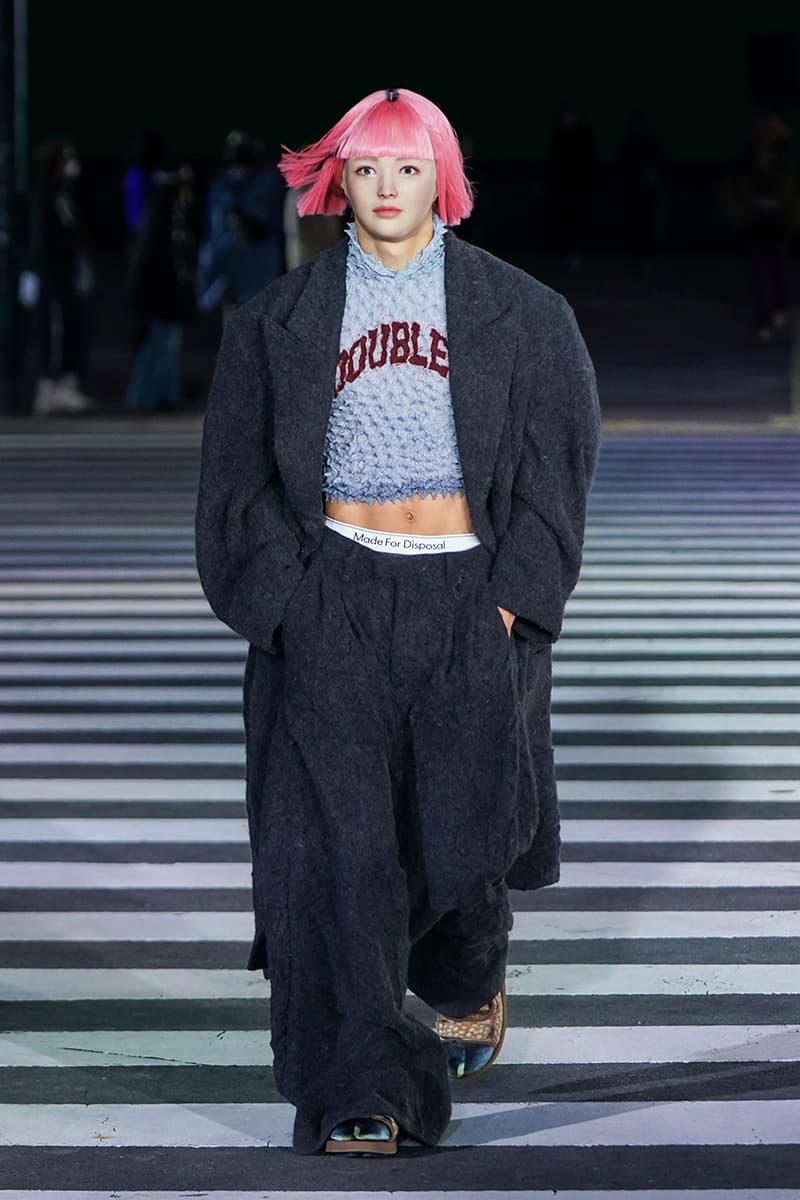 19 of 24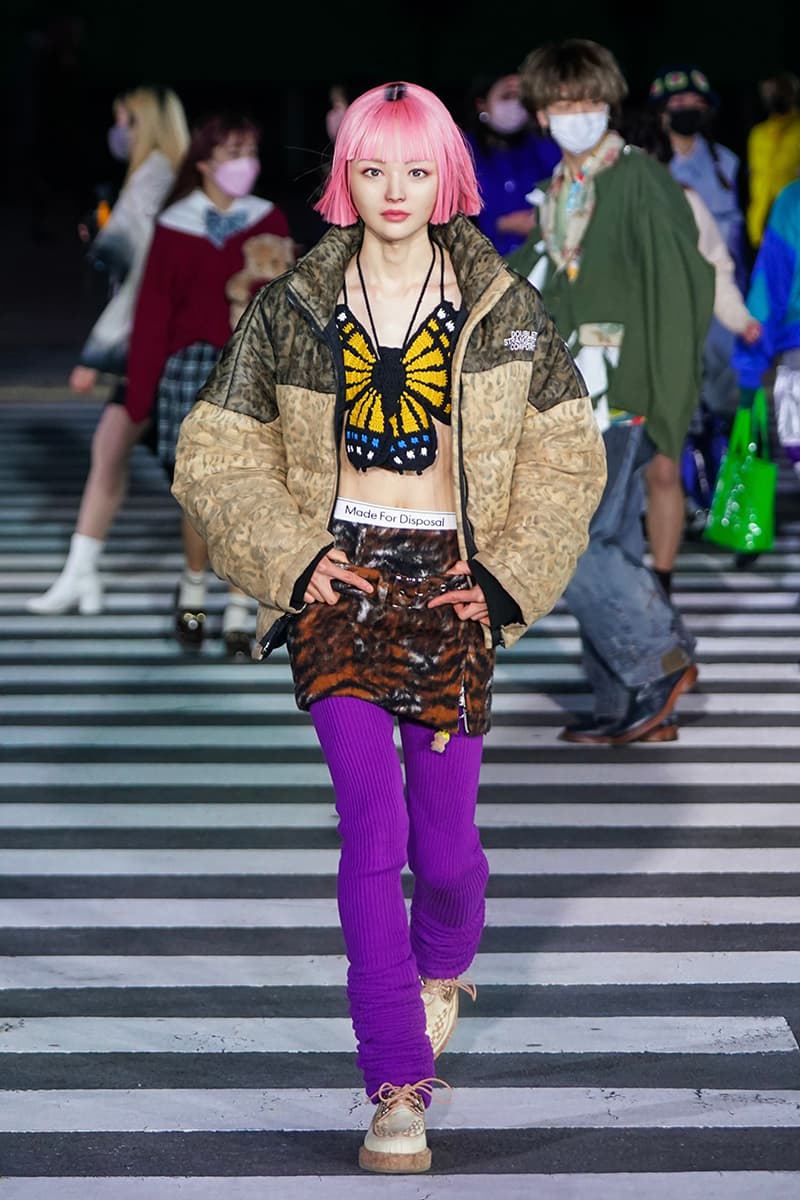 20 of 24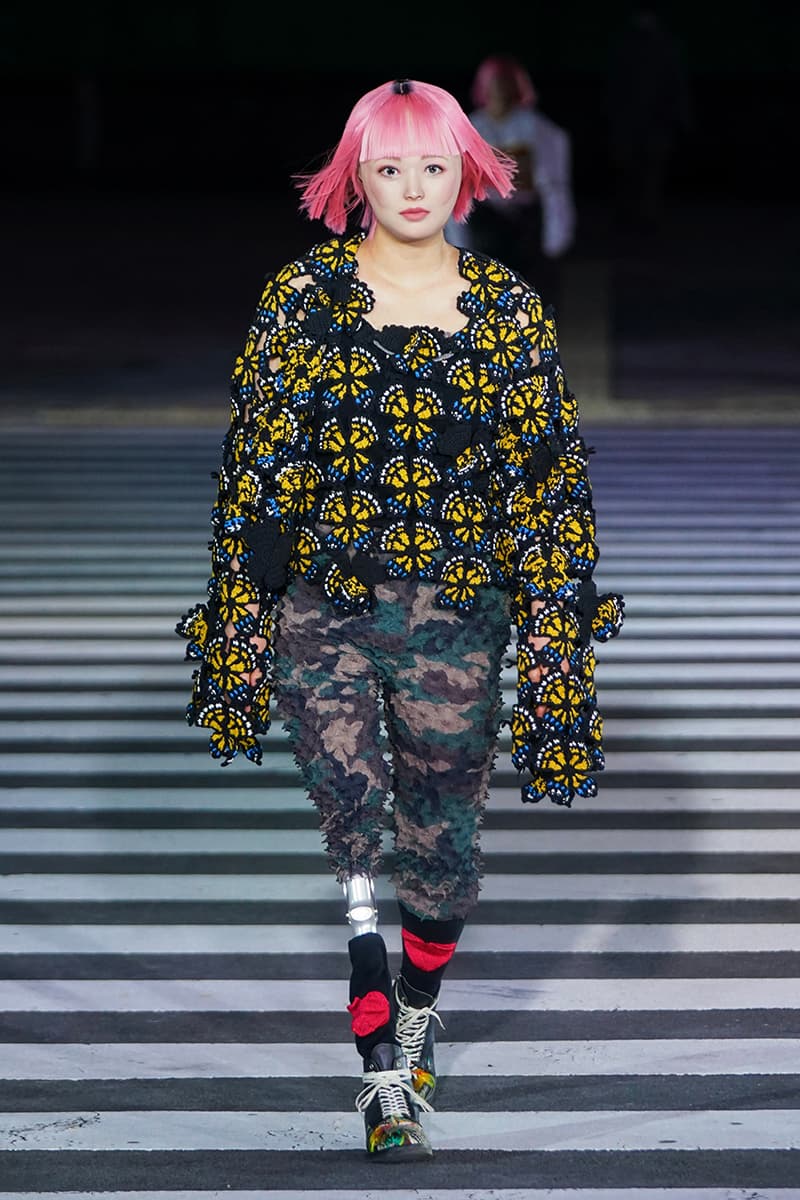 21 of 24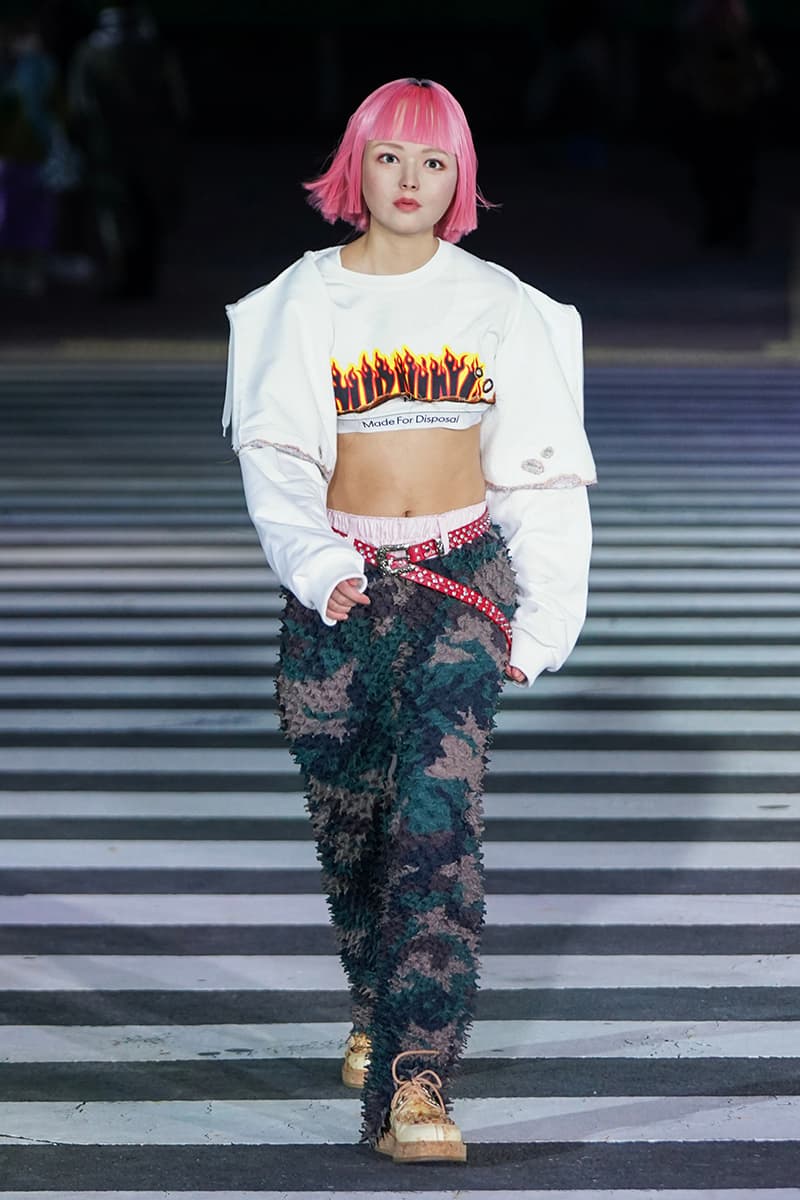 22 of 24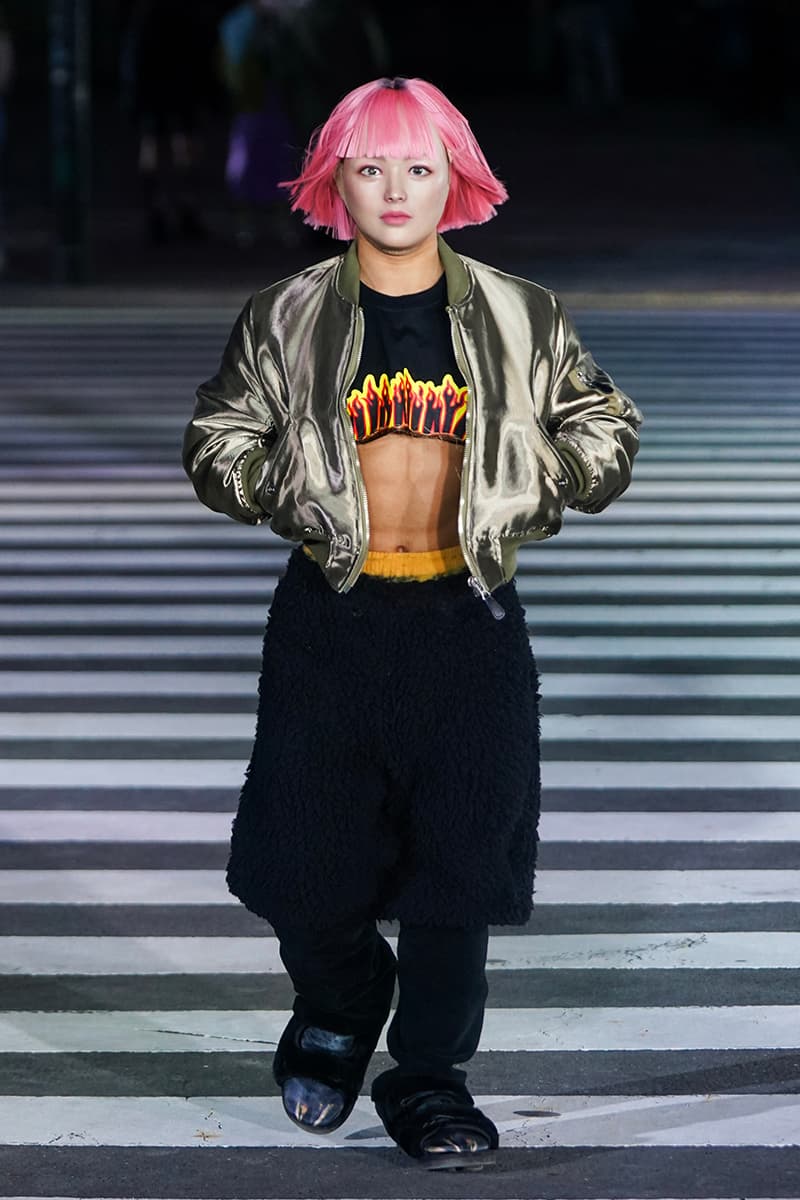 23 of 24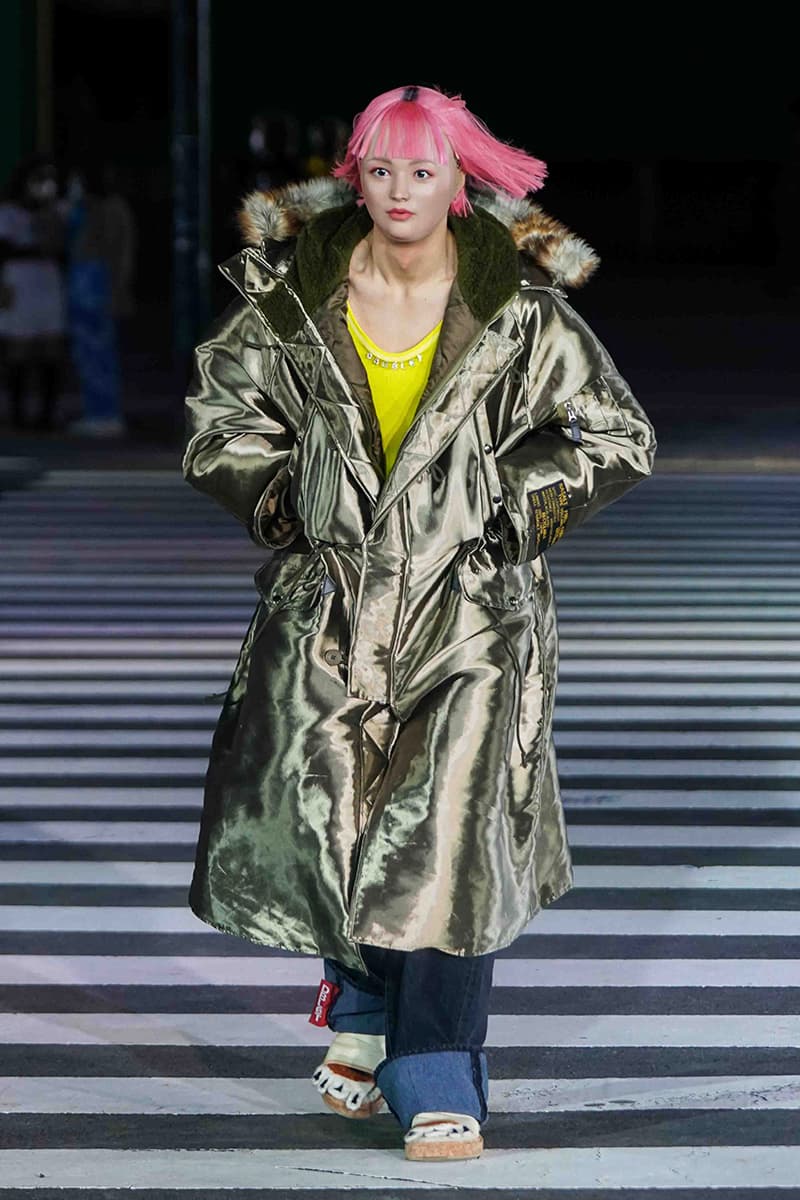 24 of 24
Sharing its playful approach towards true diversity, doublet employed a cast of all shapes and sizes sporting masks to look like digital influencer imma to walk its Fall/Winter 2022 show. Titled "THIS IS ME," the Japanese label looked to tackle true diversity with a playful approach.
Taking place at a recreation of Tokyo's iconic Shibuya scramble, doublet not only looked to break boundaries but shatter the rules that once held them in place. Utilizing a traditional Arimatsu Shibori technique, garments are treated to be one-size-fits-all. A convertible size nature that allows for super stretched denim jackets, denim pants, camouflage pants and hoodies for everyone.
Sustainability is also explored in-depth through upcycling off-cut fur pieces that have no use at factories. The scraps are refashioned, spliced together or cut and mixed with recycled wool/nylon to create a mix of real-fake fur. A mouton-style bomber flight jacket is also constructed of mushroom leather and outfitted with recycled cashmere boa.
doublet's playful usual playful approach to fashion continues with underwear and sock made from 100% PLA (polylactic acid), a highly biodegradable made from sugar cane. Each piece is also emblazoned with a defiant "Made for Disposal" logo. Other unique constructions include the use of organdy (a woven fabric made from volcanic basalt) on a down-like jacket filled fake fur.
Check out the runway imagery above and catch the video of doublet's FW22 "THIS IS ME" collection show below.
For more contemporary fashion, Maison Mihara Yasuhiro's FW22 collection promotes "SELF CULTURE."