Kanye West and Donda Academy Grace the Cover of 'SLAM' Magazine
The high-profile prospects touched on the academy's inner workings and coming together for Ye's vision.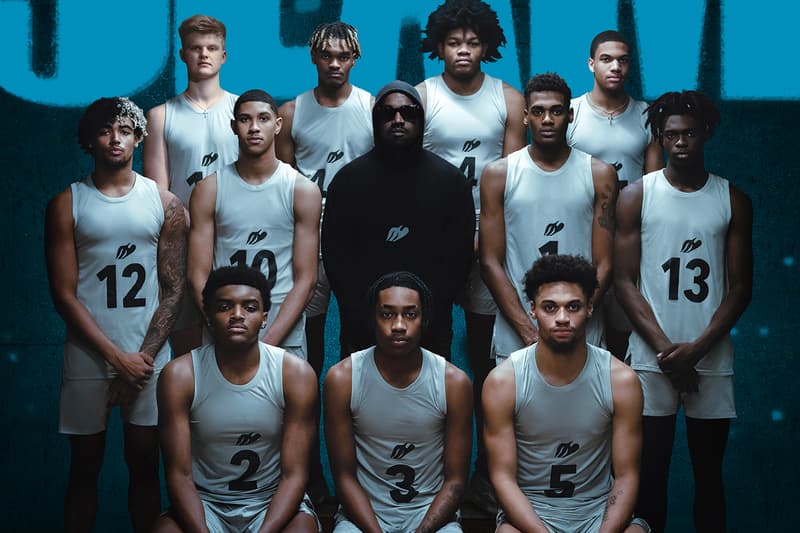 The artist formerly known as Kanye West and his Donda Academy basketball players are on the cover of the latest issue of SLAM Magazine, where they talked about coming together to fulfil Ye's vision, its unorthodox structure and being the cornerstone of the academy.
Jalen Hooks revealed that most of his teammates on the Donda Doves — which includes high-profile prospects like Jahki Howard, Chuck Bailey, Braeden Moore, Robert Dillingham, Zion Cruz, JJ Taylor, Brandon White, Omarion Bodrick, Seven Bahati and Bryce Baker — already knew each other either from Instagram or from games when they went up against each other. Hooks added, "We had to make sure it was the right position for us [with] so many of the top players playing with each other." Moore, who is originally from Nashville, also explained that many of his teammates' decisions to leave their hometowns to play for Donda Academy were not necessarily taken with delight. "A lot of my teammates, when they left [their hometowns], they had some bad reactions," he said. "People called them clout chasers and said the [school] offered them money."
The team also explained that although Ye is not physically present all the time, he ensures that the Doves are doing good athletically and academically. The artist also called the players one-on-one to check up on them. "I remember watching JJ [Taylor] talk on the phone with him for the first time," Shayla Scott, the school's Vice President and Director of Athletics, said. "That was really cool that he took that time, and obviously they share a bond of [being] from Chicago together."
"In actuality, anybody can do school this way," she added. "But, to know that we're doing it because of the support we have from Ye and all the parents and players, I think is really, honestly, going to build for future years."
In related news, Antonio Brown revealed he's working on a Donda sports brand with Ye.