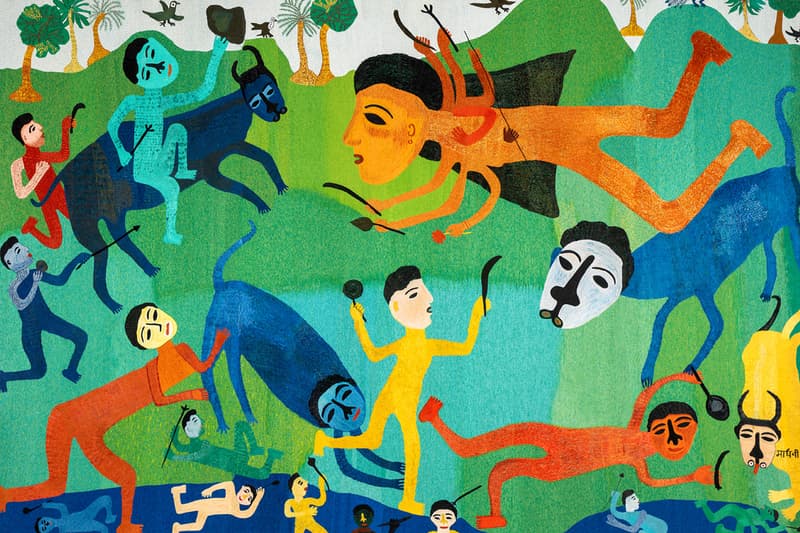 1 of 8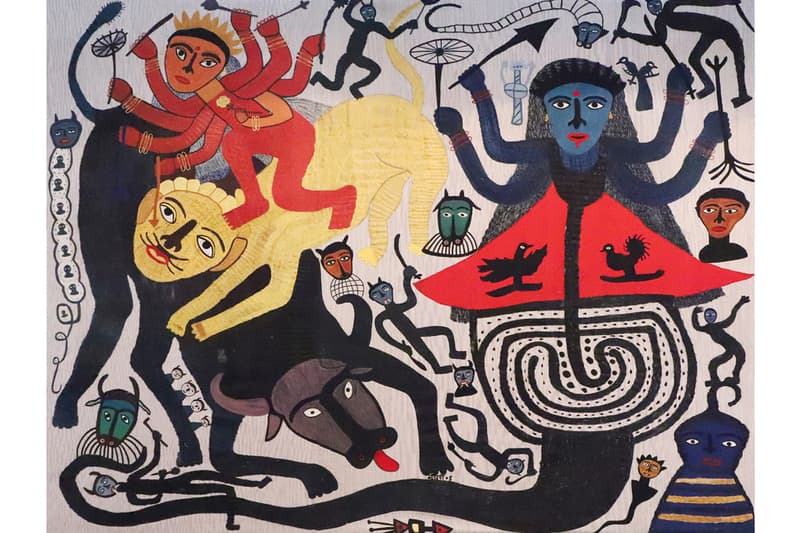 2 of 8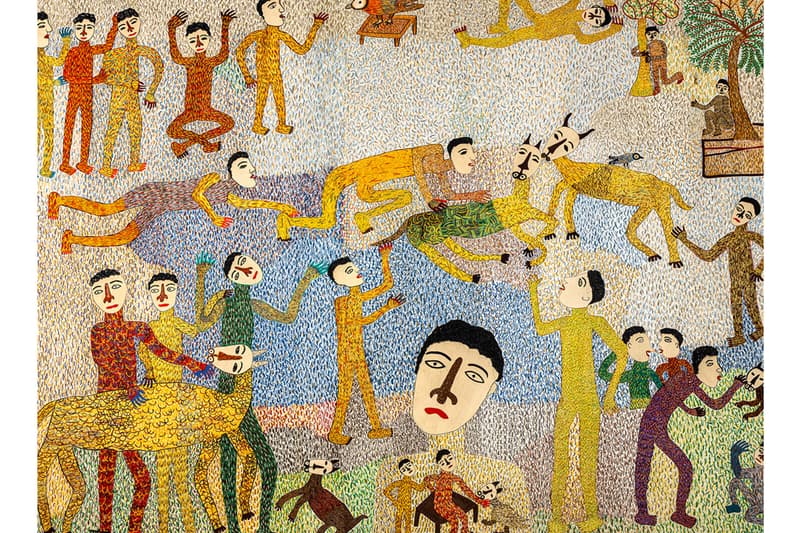 3 of 8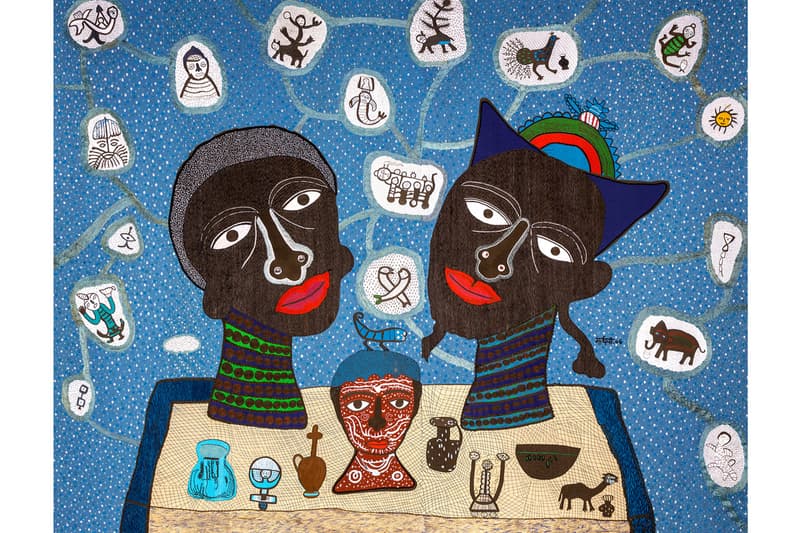 4 of 8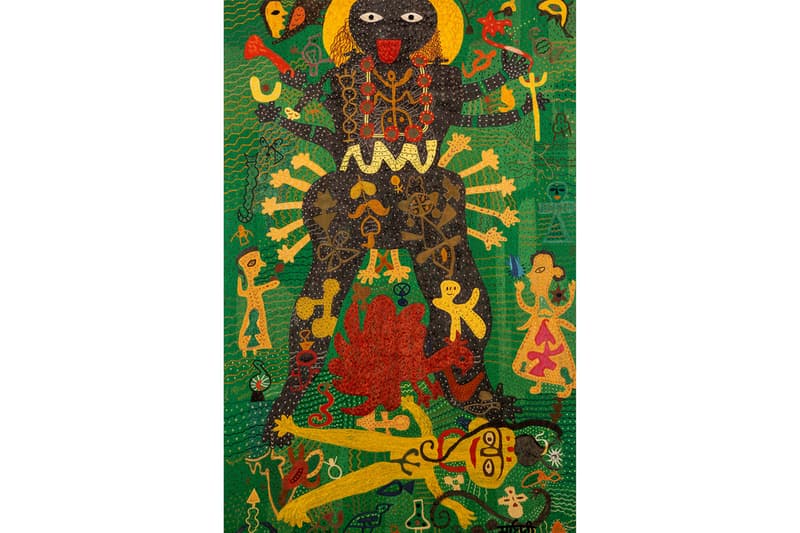 5 of 8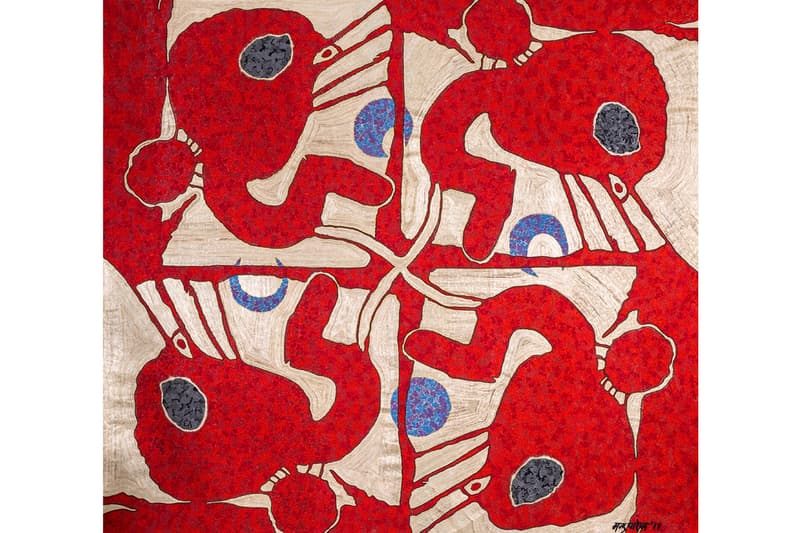 6 of 8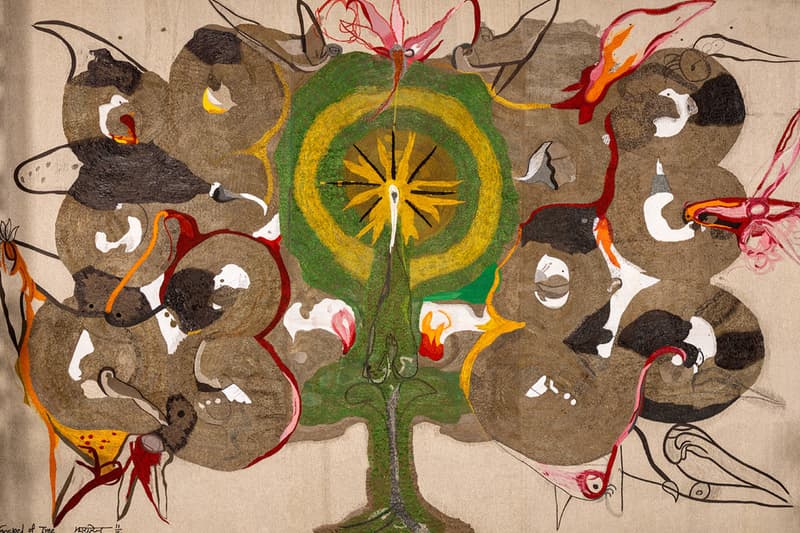 7 of 8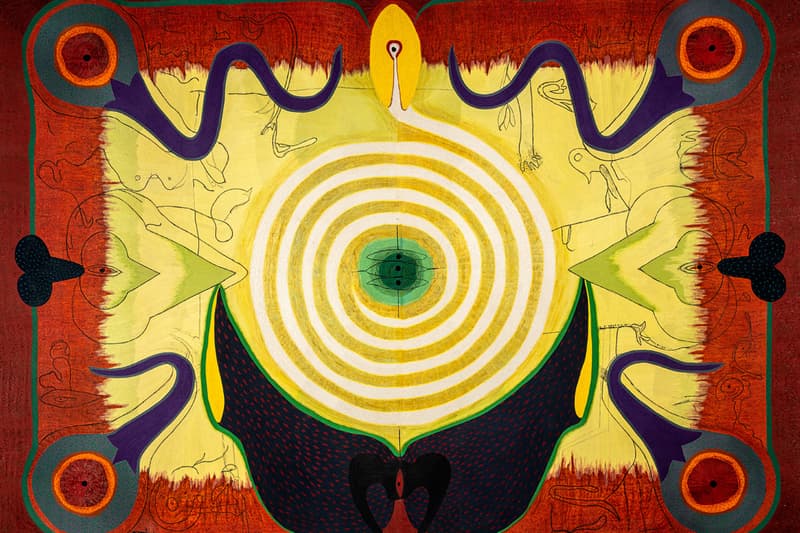 8 of 8
Chanakya and Dior Partner on a Series of Textile Artworks
Made to champion the label's couture lineage with the rich heritage of Indian craftsmanship.
---
Chanakya and its creative director, Karishma Swali, have announced a collaboration with Dior for the commission of a series of monumental textile artworks by award-winning contemporary Indian artists, Madhvi and Manu Parekh, to be unveiled at the spring-summer 2022 Dior haute couture presentation in Paris.
The joint project developed as part of a years-long conversation between Swali and Maria Grazia Chiuri, Dior's creative director of women's collections. "Maria Grazia has always been a true champion for craft excellence, fostering and preserving indigenous master techniques from around the world, and we are so grateful for her collaboration and mentorship," said Swali in a statement.
The works depict traditional Indian motifs and spiritual abstractions that celebrate the dichotomy between male and female, real and surreal, action and stillness. These dualities are seen as complementary, as opposed to forces that oppose.
Since starting her post at Dior, Chiuri has been keen to work with numerous creative women whose work spans dance, poetry, photography, film and visual artists. The latest endeavor is an immersive experience that interprets the artists' paintings and renders them in exquisite embroidery and textile techniques — a nod to the couture lineage of Dior in parallel with the rich heritage of Indian craftsmanship.
A selection of original Parekh artworks spanning several decades were translated into large-scale hand-embroidered textile panels, which will be installed throughout the show space at the Musée Rodin until January 30.
Elsewhere in art, listen your way through the VOICE GEMS META-MUSEUM.
Musée Rodin
77 Rue de Varenne,
75007 Paris, France