Suntory's Oldest Yamazaki 55 Whiskey Is Now Available Globally
Limited to 100 bottles and now priced over $65,000 USD.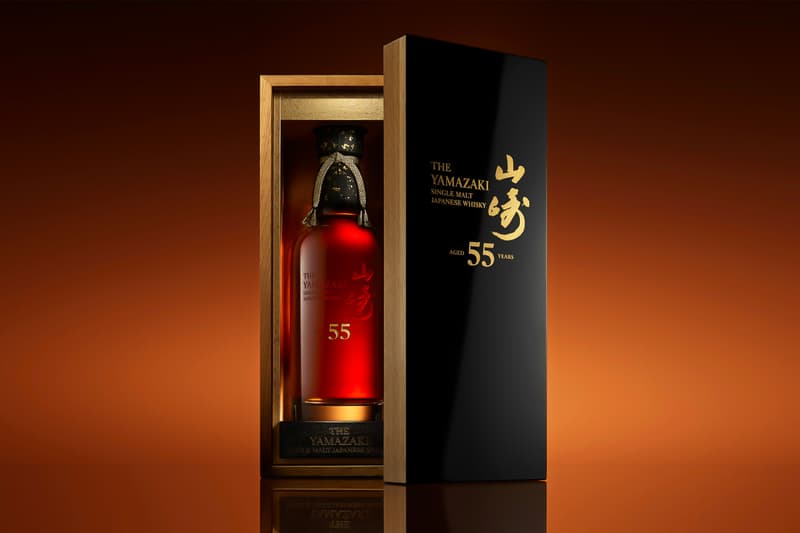 1 of 2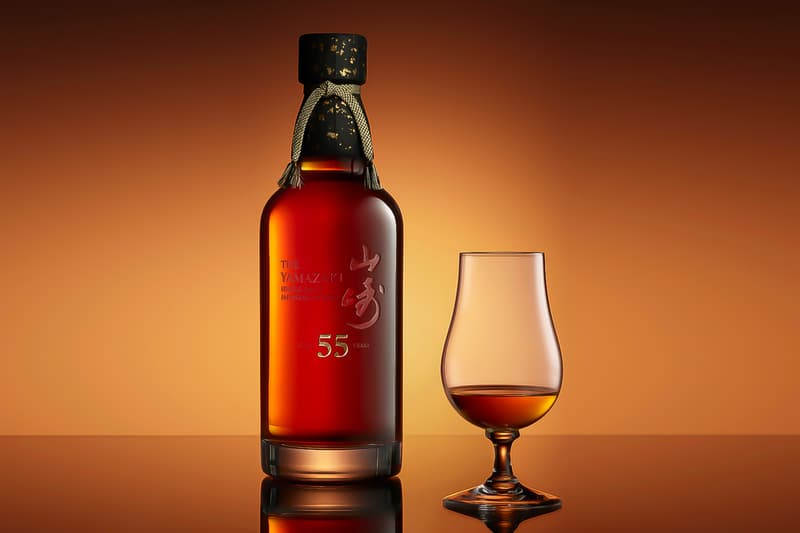 2 of 2
After releasing its prized Yamazaki 55 whiskey last year in Japan through a lottery system, Suntory has expanded on the release by now offering a limited batch of its magnum opus to the rest of the world.
The whiskey features white oak-aged whiskey from 1964 that is added with mizunara-aged whiskey from 1960 under the supervision of Suntory founder Shinjiro Torii and Master Blender Keizo Saji. The whiskey was then given a final blend by both Fifth-Generation Chief Blender Shinji Fukuyo and Third-Generation Master Blender Shingo Torii. The Yamazaki 55 is limited to just 100 bottles where it is accented with traditional Echizen washi and a handmade cord. The box incorporates traditional Japanese carpentry with gold dust and black lacquer.
Shinji Fukuyo describes the Suntory Yamazaki 55:
Very old Scotch Whiskies gave me this impression of them being perfect Greek sculptures with beautiful toned beauty. Instantly impressive as a piece of art. But the Yamazaki 55 is more like an old Buddhist statue. Calm and mysterious. It takes time to take in its inner beauty with the smell of Japanese incense and stripped old wood, like the Toshodaiji Temple in Nara.
While this whiskey was sold at around $27,000 USD in Japan, its global launch will take its price to new heights with an adjusted retail price of close to $65,000 USD.
DISCLAIMER: We discourage irresponsible and/or underage drinking. Drink responsibly and legally.
In other drink news, Nissin stirs up four Cup Noodle-flavored sodas.