Suntory's Oldest Yamazaki Whiskey Will Cost $27,000 USD
The 55-year-old single malt will be limited to 100 bottles.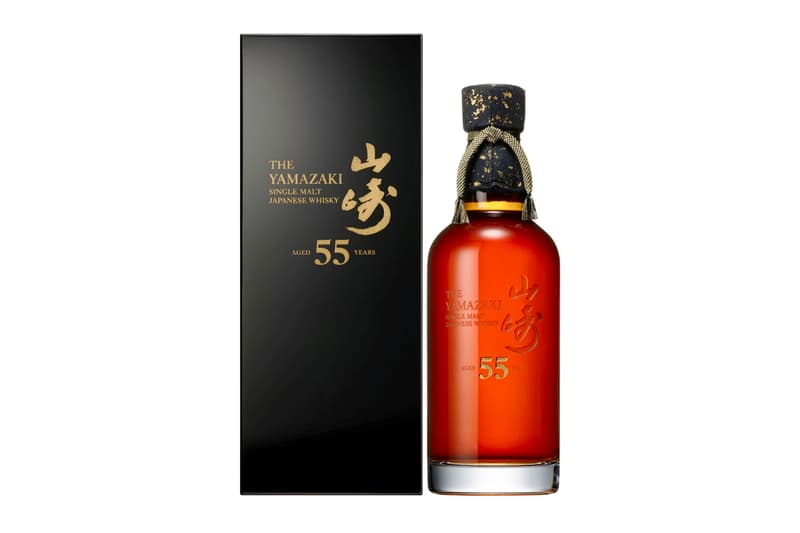 As Japan's whiskey shortage continues to plague connoisseurs, Suntory Holdings has announced plans to release a limited edition 55-year-old Yamazaki single malt whiskey.
Adding to its lauded line up of spirits, the latest iteration is now the oldest Yamazaki whiskey, passing the 50-year-old limited edition Yamazaki sold for ¥1 million JPY (approximately $9,168 USD) back in 2005. Limited to 100 bottles, the 55-year-old Yamazaki will be priced at ¥3 million JPY (approximately $27,504 USD) and buyers will be chosen by lottery.
The oldest version of Yamazki single malt whiskey is produced at Japan's first malt whiskey distillery in Osaka, and is matured in mizunara and white oak casks. According to Suntory Chief Blender, Shinji Fukuyo, the 55-year-old spirit is sweet and woody, with a mature, fruity aroma and long aftertaste.
As many Japanese brewing and distilling groups have turned to whiskey blends without age statements, Suntory is now looking to maintain its reputation as a premium manufacturer. Also dealing with depleted stocks after an expected surge in popularity of single malts, Kengo Torii, head of Suntory's Whiskey Division, said, "We were concerned that we had not been able to deliver anything new for a long time regarding the Yamazaki brand."
DISCLAIMER: We discourage irresponsible and/or underage drinking. Drink responsibly and legally.
For more food and beverage news, Coca-Cola Japan is set to introduce a limited Strawberry Coke flavor.