Spanish-Language Rap Is Battling Its Way Onto the World Stage
Competitors at this year's Red Bull Batalla U.S. Finals spoke to HYPEBEAST about the growing underground Spanish rap scene.
1 of 5
2 of 5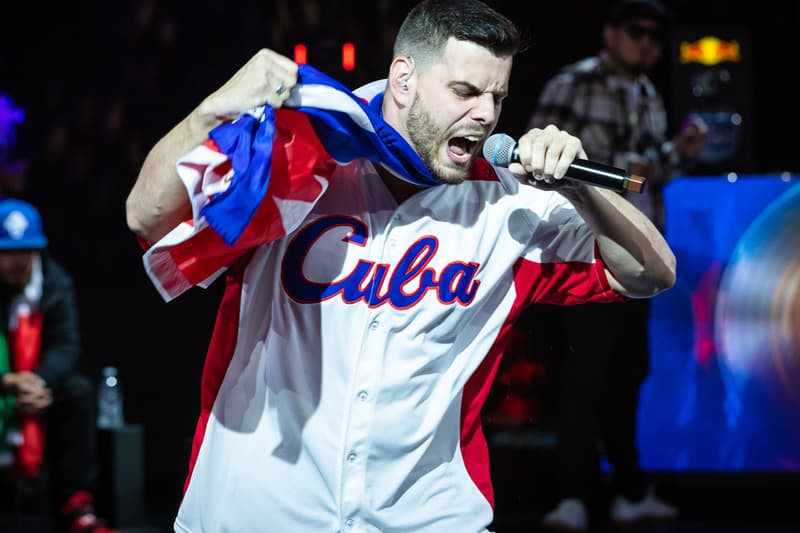 3 of 5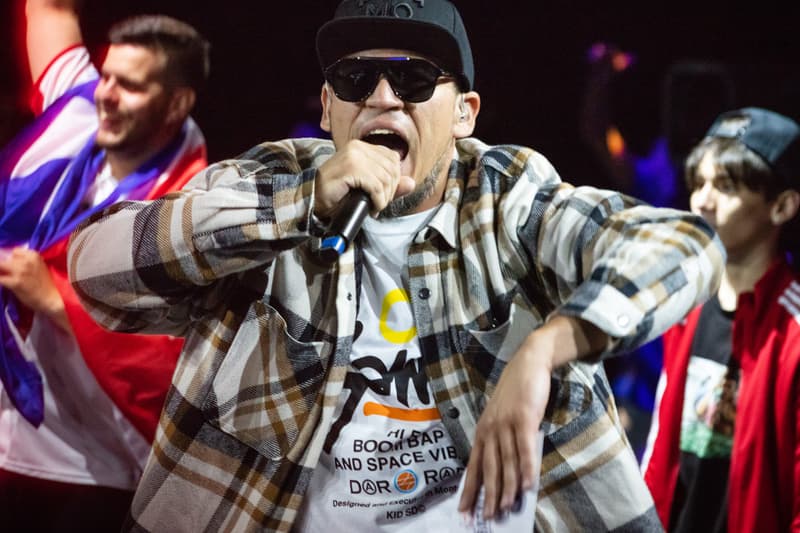 4 of 5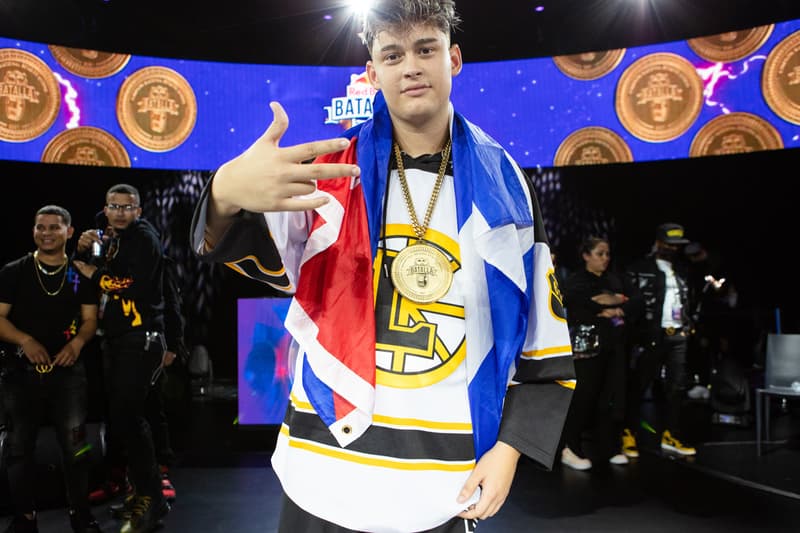 5 of 5
While Spanish rap music has long dominated music charts abroad, the genre has recently experienced an uptick in listeners based in the United States. From Justin Bieber's feature on Daddy Yankee and Luis Fonsi's 2017 club hit "Despacito" to Bad Bunny's global success as Spotify's most-streamed artist of 2020, the American music industry has embraced the estimated 41 million Spanish-language speakers nationwide.
The U.S. boasts the second-largest population of Spanish-speakers in the world following Mexico​​ and is gradually shifting away from a dominant English-language paradigm, helping to explain the genre's increasing prevalence stateside. As the industry expands its scope to include a greater focus on music in Spanish, cultural pockets have cropped up across the country in cities like Los Angeles, Miami, Phoenix and Houston.
Spanish rap in the U.S. today can be traced back to its debut on the West Coast during the late '80s and early '90s. Pioneered by a young Latinx and Hispanic population, the first artists of the genre were inspired by the current urban rap movement flooding the U.S. and imbued the popular American rap sound with their own artistic influences, such as neighborhood slang and traditional Spanish music. The result was the creation of an entirely new style of rap, which employs clean beats and richer, more complex musicality.
Red Bull Batalla, a global freestyle Spanish-language rap battle now in its 15th year, serves as a platform for Latinx rappers to perform in head-to-head, one-on-one rap battles. On September 18, Red Bull hosted the 2021 U.S. Finals in Los Angeles, inviting 16 MCs, all fluent Spanish-speakers located in either the U.S. or Puerto Rico, to drop bars at rapid-fire pace.
The winner of this year's event, 19-year-old Reverse, now gains the opportunity to advance to the World Finals in Chile and face off with champions from 10 other countries⁠. With the exception of the U.S., each participating country lists Spanish as their native language⁠, including Mexico, Spain and Colombia.
"Statistically, [the U.S. has] a larger Hispanic, Spanish-speaking population than a lot of other countries," Reverse told HYPEBEAST on the genre's growing popularity in U.S. mainstream music. "We're doing more and more and the events are growing bigger and bigger."
Last year's champion, 28-year-old Yartzi, told HYPEBEAST that competing in rap battles helps keep the subculture alive and connect Spanish-speaking freestylers in the U.S. and Puerto Rico, where he is based. "The perspectives of people who speak English and people who speak Spanish aren't the same," he said. "That translates into different rap styles and the type of beats we use."
"Where you come from designates your style."
The artists noted that although Spanish rap music is tied together by a shared language, there still exists nuance in style, delivery and use of regional slang. With roots scattered across Latin America, each rapper approaches freestyle differently, informed by their respective cultural background.
"Spanish from every country or territory is different," Snow Tha Product, a Red Bull Batalla judge, explained. "If I'm hearing a Cuban rapper, I have to focus because I'm trying to hear it through their accent, the same thing with someone who is Puerto Rican or Venezuelan."
"There's different slang, different words that they use for different things," she added
Both amateur and established rappers in the space hope that by showcasing their freestyle skills in a rap battle setting, further doors to the music industry will be opened — as it once did for rap battle veterans Eminem in Detroit and Meek Mill in Philadelphia. Beyond this, Batalla's competitors hope that rap battles will continue to bring visibility to the genre of Spanish hip-hop music as a whole.
"Every year, there are more and more people who speak English who begin to generate interest in Spanish battles," Yartzi said. "Even though they don't speak the language, they're still vibing to it and looking to learn more about it."