Nike CEO Claims Off-White™ Dunk Low Went To "Most Deserving" SNKRS Users
Highlighting that the app's new exclusive access model offers a better way to satisfy its consumers.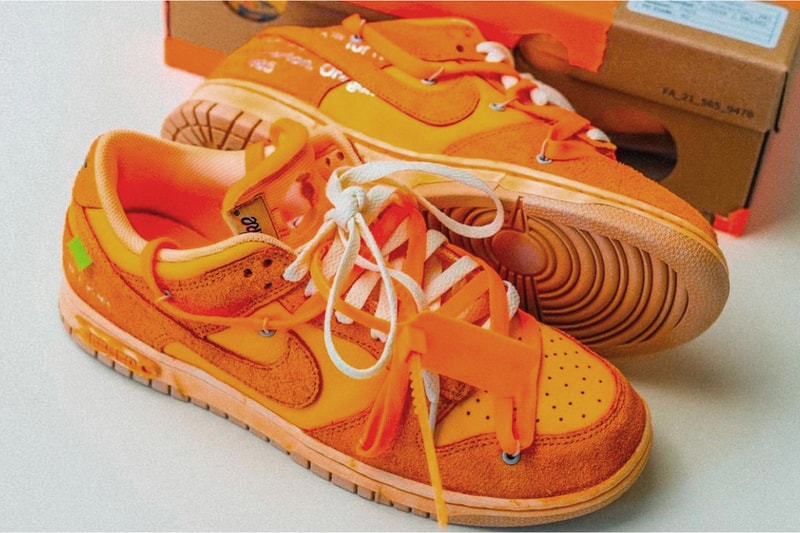 At an earnings call last week, Nike CEO and president John Donahoe gave additional insight on the SNKRS app's exclusive access model. The CEO gave investors a rundown of the Off-White™ x Nike Dunk Low rollout, a collection that consisted of 50 various colorways that were released on the app throughout the month of August.
Sneakerheads were given the chance to purchase the shoes, which were made available via "exclusive access." Donahoe explained how the process worked stating, "This approach sends personalized purchase offers to members based on their engagement with SNKRS, past purchase attempts, and other criteria, using data science to drive digital member targeting. For example, 90% of the invites for the Off-White Dunk went to members who had lost out on a prior Off-White collaboration over the past two years."
Donahoe's comments at Nike's fiscal 2022 Q1 call was one of the first instances the company has been transparent with the workings of the SNKRS app. For many sneaker shoppers, the app has been deemed a great source of frustration when it comes to the most-coveted drops. Donohoe continued to claim, "The Off-White Dunk ended up in the hands of hundreds of thousands of our most deserving members, creating what we call 'exclusivity at scale.' And this improved consumer experience has a positive impact on the entire business. We've seen that those who benefit from exclusive access on SNKRS spend more, fueled by the energy of their win."
Former Nike VP Ann Hebert made headlines earlier this year when Bloomberg Businessweek published an article surrounding her son's sneaker reselling business. At the time, Hebert's tie to the case caused the SNKRS app to be under scrutiny for having an unfair system. Since her resignation, Donahoe promised to continue to work towards regaining the trust of consumers.
In other footwear news, Nike salutes the upcoming winter solstice with this vivid Dunk Low colorway.