Mustard Updates Studio Rules After Receiving Backlash for "Ugly People" Mandate
Also clarifying that the directive isn't about a person's physical looks.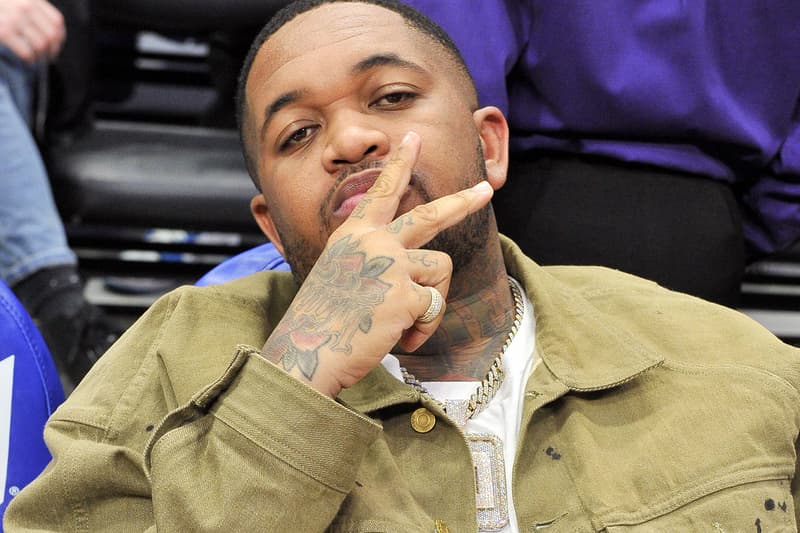 Mustard unveiled an updated version of his studio rules after Instagram users shared their disapproval with the first directive that read "DO NOT COME IN HERE IF YOU'RE F*CKING UGLY."
The artist took to Instagram Stories to clarify what he meant with the rule, adding a note that the new list is dedicated to "all you haters on the internet that'll prolly never ever make it to my studio." Mustard tweaked the "ugly" rule, switching it to "DO NOT COME IN MY STUDIO IF YOU UGLY" and explaining that it's not an attack on someone's physical looks but rather "the energy you are putting out." He continued, "Yes, there is such a thing as an ugly attitude and personality. So if your energy ain't right — stay yo ugly ass at home!!"
The new list still includes the old rules like "NO NEGATIVE NANCY BITCH SHIT," "I HAVE NO SYMPATHY FOR LAZY N****S" and "BE HAPPY TO EVEN BREATHE THE SAME AIR AS A GRAMMY AWARD WINNING, 100 MILLION RECORD SELLING N***A LIKE ME," the latter of which features an explanation that reads, "When entering my space the expectation is that you share the same mindset that I do — learn and progress."
DJ Mustard reveals his studio rules. pic.twitter.com/uKLQw21oC3

— SAY CHEESE! ?? (@SaycheeseDGTL) September 24, 2021
DJ Mustard UPDATES his studio rules. pic.twitter.com/Qqm0KQpVHl

— SAY CHEESE! ?? (@SaycheeseDGTL) September 27, 2021
Elsewhere in music, Kanye West seems to have updated the mixes and featured artists list on DONDA.