Nicki Minaj Calls on Kehlani, Jhené Aiko and More To Record Vocals for Upcoming Project
The rapper hinted that she would be mixing a collaborative track.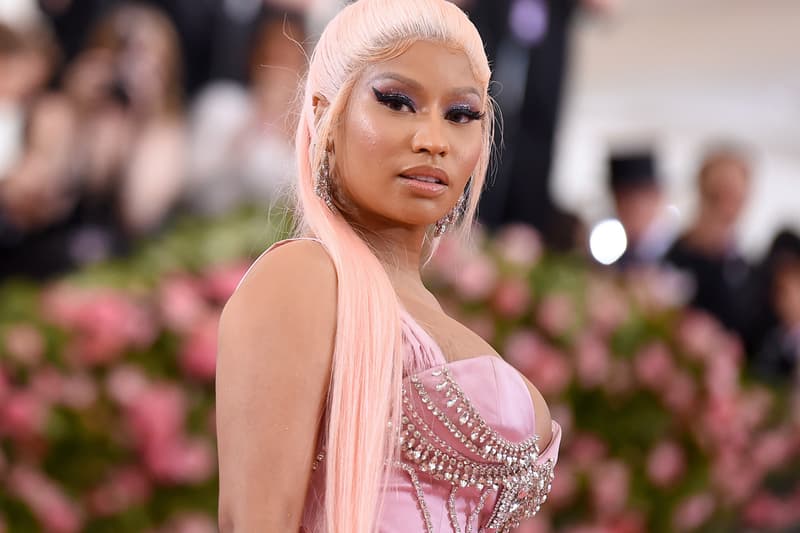 Nicki Minaj is calling on female artists to put down some vocals for a new project. It started with the rapper posting a video on her Instagram Stories on Tuesday night that didn't show her face but heard her singing an airy series of "yeahs" and humming.
When a fan reposted the video to Twitter last night, saying that it was "so calming" to them, Minaj responded with a request for Barbz, instructing them to "ask Keke, Tamar & Brandy to redo this."
Barbz: ask Keke, Tamar & Brandy to redo this. That's what I sound like in my head. Would love to hear ppl who can rlly do it ????????? https://t.co/7BuZMv7Edw

— Nicki Minaj (@NICKIMINAJ) September 8, 2021
The trio of artists she's referring to are the R&B singers Keke Wyatt, Tamar Braxton and Brandy Norwood, most commonly known for their mononymous first names. (Minaj later had to clarify that she wasn't referring to Keke Palmer.)
The rapper then followed up with another tweet that asked Summer Walker, Jhené Aiko and Kehlani to do the same and wrote that she would be putting something together once she has the acapella vocals from the aforementioned artists. She also said that she would be working on something similar with female rappers.
While Twitter speculated about the project, Minaj hinted that she would be mixing a collaborative track by retweeting a meme shared by a fan.
Idk what R&B challenge/collab type situation Nicki is mixing up but I'm here for all of it. pic.twitter.com/dkSKkQBBEN

— BELLA ?? (@AyeBelle_) September 8, 2021
Since putting out the initial call, Kehlani and Summer Walker both responded to Minaj on Twitter to let her know that they were interested in whatever she has in the works.
In other music news, Lorde dropped a surprise EP of Solar Power tracks performed in the Māori language.