Mayim Bialik and Ken Jennings To Host 'Jeopardy' Through the End of 2021
Sony is still searching for a permanent replacement.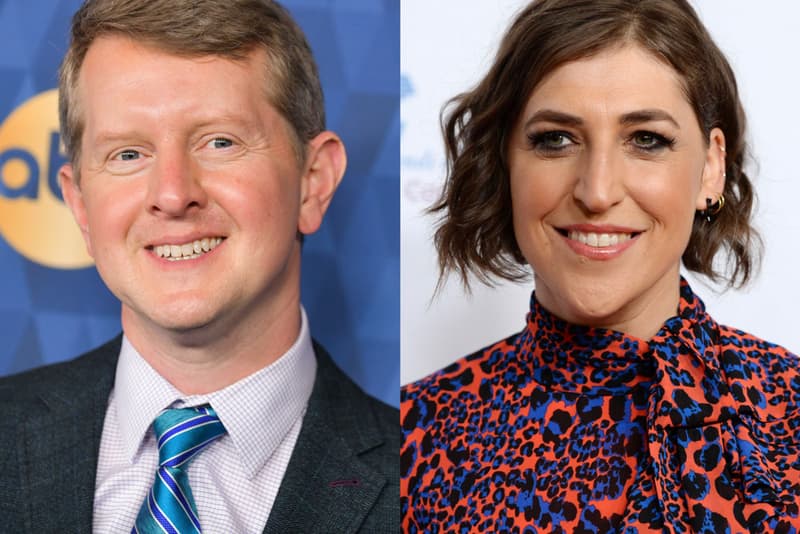 Mayim Bialik and Ken Jennings will co-host the long-running trivia TV show Jeopardy! for the remainder of this year, Sony Pictures Television announced on Thursday.
Beginning Monday, September 20, Bialik will appear as host for several weeks of episodes that are scheduled to air through November 5. Jennings, who previously won the trivia show, will then split hosting duties with the actress depending on their schedules.
The two hosts will film enough episodes to carry through the rest of 2021, while Sony continues its search for a permanent daytime host.
Bialik and Jennings previously took on two-week hosting stints in the last season of Jeopardy!, following the death of Alex Trebek, who hosted the show for 37 seasons. In late August, Bialik then taped three weeks' worth of episodes after the firing of executive producer and Trebek's original replacement, Mike Richards, who was removed from the series due to reports exposing offensive comments he made during episodes of his podcast The Randumb Show in 2013 and 2014.
Bialik, who is best known for her role as Amy Farrah Fowler on The Big Bang Theory, is also the executive producer and star of Fox's sitcom Call Me Kat, which will soon begin production on season two.
In case you missed it, Billie Eilish, Simone Biles and more have been named TIME 100 Most Influential People of 2021.