CFDA To Honor Dapper Dan With Lifetime Achievement Award
The first time a designer has received the award without ever hosting a fashion show.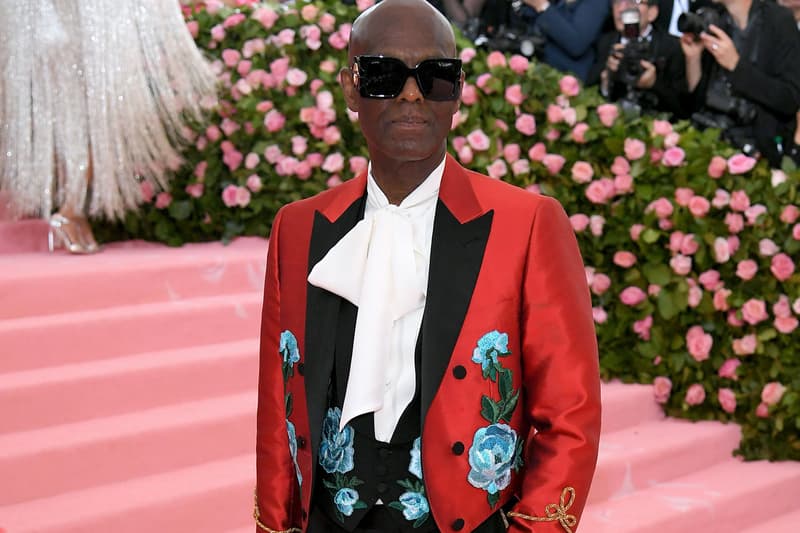 The Council of Fashion Designers of America (CFDA) on Wednesday announced the nominees and honorees for the 2021 CFDA Awards. Among them, Dapper Dan has been selected to receive the Geoffrey Beene Lifetime Achievement Award, marking the first time a designer has received the accolade without ever staging a fashion show.
The visionary took to Instagram to share the news, claiming that his hometown of Harlem has always been his runway.
"Isn't it ironic how the fashion world says that Dapper Dan won the Geoffrey Beene Lifetime Achievement Award, without ever having a runway show?" he wrote in his caption. "The streets of Harlem have been my runway for 35 years. Isn't that where the major luxury brands got their inspiration from? Maybe logo-mania is an illusion. Thank you Harlem, I love you!"
'Thank you to the CFDA for making me the first black designer to win this lifetime achievement award," he added. "Harnessing the Dapper Dan brand to Gucci, mounted it on a global track, now the whole world knows what Harlem always knew, that the Dapper Dan brand is a thoroughbred brand."
Elsewhere on the CFDA Awards honoree list, Patagonia receives the Environmental Sustainability Award, Nina Garcia takes the Media Award in Honor of Eugenia Sheppard and Yeohlee Teng receives the Board of Directors' Tribute. Meanwhile, the nominees for American Menswear Designer of the Year include Emily Adams Bode for Bode, Jerry Lorenzo for Fear of God, Mike Amiri for Amiri, Telfar Clemens for Telfar and Thom Browne.
The 2021 CFDA Awards will take place on November 10 at New York City's The Pool Room. For a full list of nominees, head to Vogue's announcement.
In case you missed it, Drake officially unveiled his NOCTA x Nike Golf collection.