IKEA Is Running Moving Sleeping Pods Around Paris
Time for that afternoon power nap.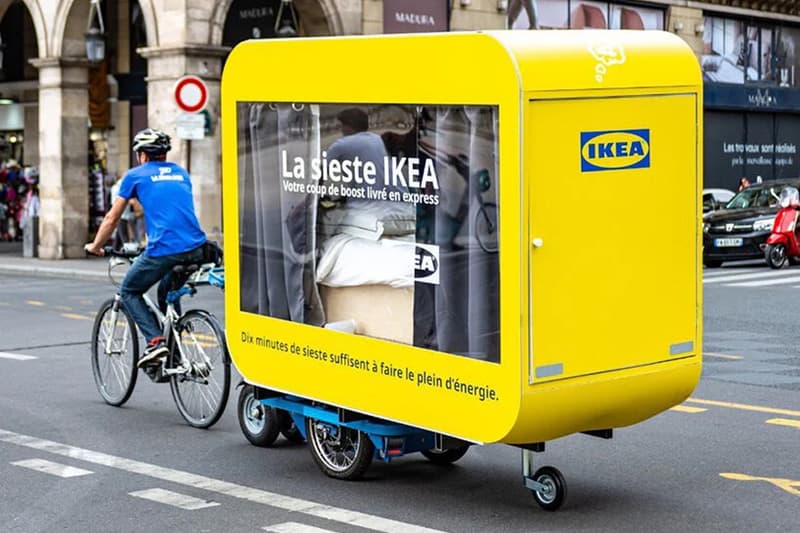 1 of 3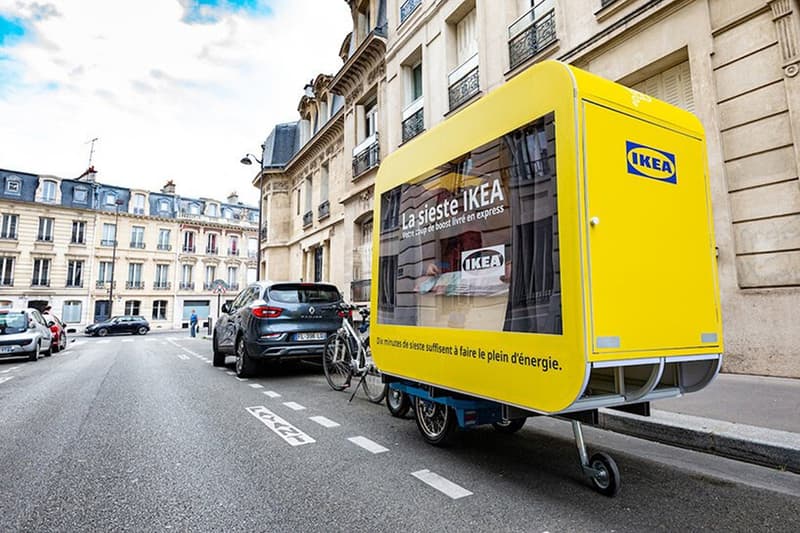 2 of 3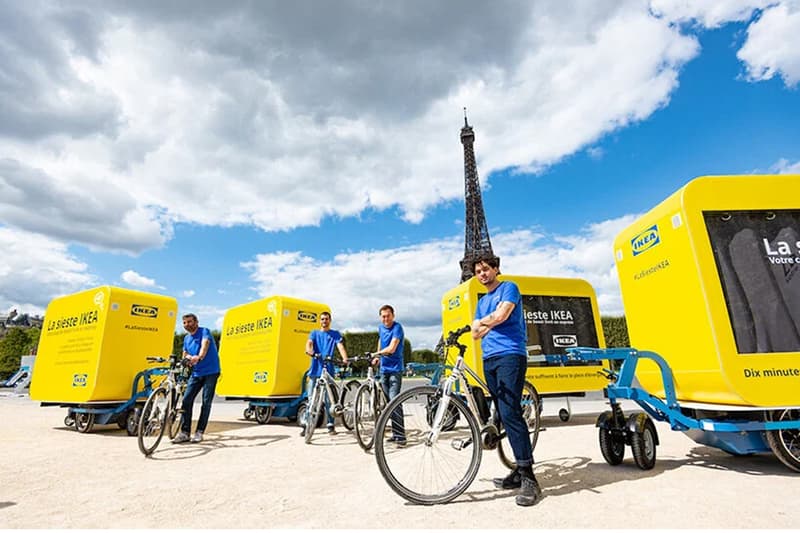 3 of 3
IKEA France is looking to change how Parisians view siestas.
Afternoon naps have long been scientifically proven to be beneficial to our health. Even a short 10-minute nap during the day can give us a welcome boost of energy and focus to perform better, but the practice hasn't been widely accepted or adopted in Paris, perhaps due to the lack of dedicated office space. Hoping to change this, IKEA launched a series of moving sleeping pods across the city.
Earlier this month, the Swedish furniture company launched eight of these siesta pods across Paris, offering Parisians a chance for a comfortable afternoon nap. The yellow room-like pods were towed by electric bicycles upfront and carry everything you'd possibly need for a nice and tugged-in siesta: mattresses, pillows, cushions and duvets, along with a curtain and a big window depending on your preference on privacy.
The service is offered between 1:30 p.m. to 6:30 p.m., and those who wanted to use it simply have to share a story on Instagram or tweet tagging IKEA France along with a designated hashtag. Once confirmed, a cyclist will find the designated address to meet the napper and offer a 30-minute session.
Elsewhere in design, Amy Winehouse is getting her first retrospective at the Design Museum in London.