Kyrie Irving Reportedly Claims He Will "Retire From NBA" if Brooklyn Nets Trade Him
His agents have made the athlete's wishes known to the organization.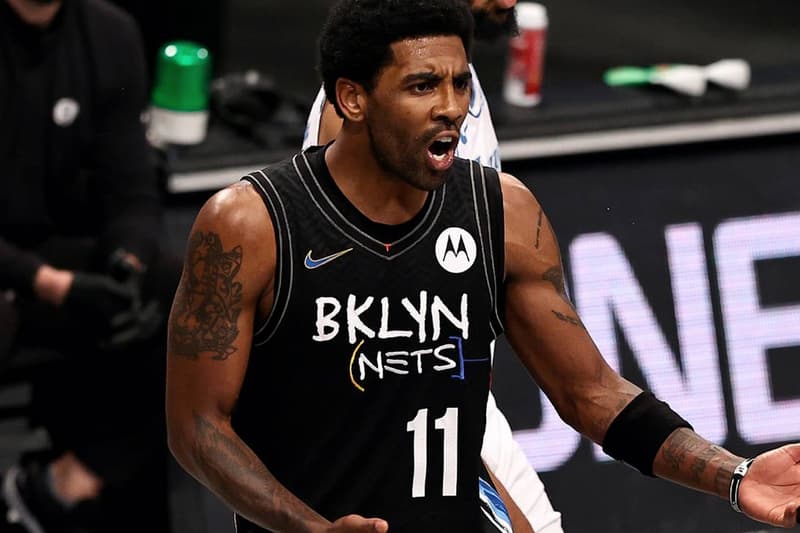 Seven-time NBA All-Star Kyrie Irving has been no stranger to hinting at retirement in the past. Back in 2018, he famously told the media that he hopes to play professional basketball until his "early to mid-30s." Now, the 29-year-old appears to be revisiting the topic but does not appear to want to walk away from the sport anytime soon, unless he is traded.
In 2019, the star guard signed to the Brooklyn Nets. However, due to injuries, he has missed a chunk of the seasons in the past two years. With the Nets coming back this season with a solid line-up, with many even calling them title-favorites. Nick Wright reports that should the Nets decide to trade Irving, the NBA star would rather retire than play for a new team. Irving appears to want to finish off his career with Brooklyn and to see it through with his teammates Kevin Durant, James Harden and Blake Griffin. The Sports Rush reports that, "Kyrie Irving controls the Nets more than they control him," possibly alluding to the fact that for the time being he is hoping to stay with the Brooklyn Nets.
Check out Wright's tweet below regarding the situation.
Some NBA news:

There are a handful of Kyrie trades that potentially make sense for the Nets, Kyrie's agents have made it known that Kyrie would simply *retire from the NBA* if Brooklyn were to trade him.

— nick wright (@getnickwright) September 15, 2021
In case you missed it, LeBron James' I Promise documentary has chronicled the first year of his Akron elementary school.