For Edvin Thompson of Theophilio, Fashion Is an Expression of Culture
HYPEBEAST spoke with the Jamaican-American designer about the inspiration behind his vibrant designs.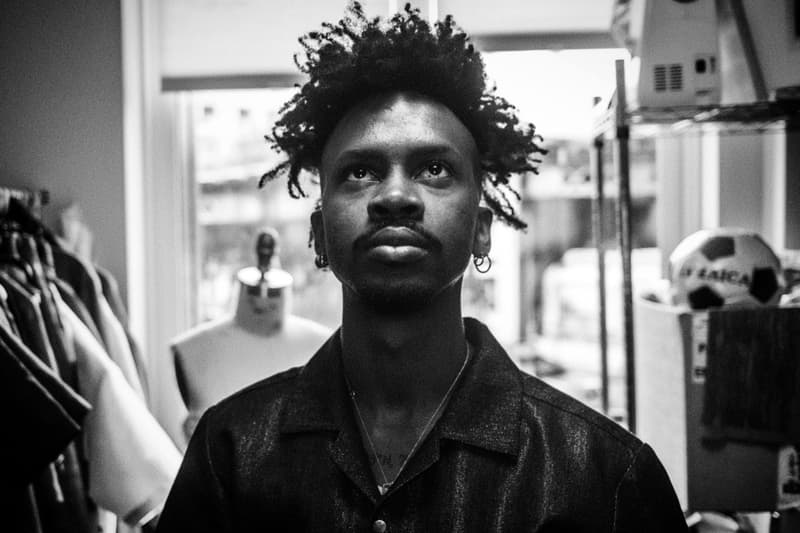 1 of 2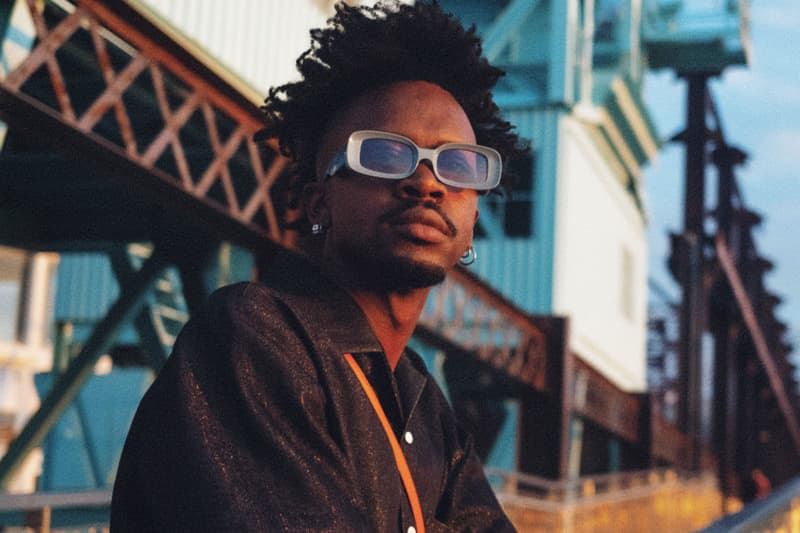 2 of 2
Edvin Thompson, the designer behind the contemporary clothing brand Theophilio, has crafted a name for himself by designing garments woven with social commentary and personal stories of his upbringing.
Born in Kingston, Jamaica, Thompson moved to the U.S. in 2002, moving around to several cities. The designer told HYPEBEAST that while he has always been artistically inclined, it wasn't until high school that his love for clothing and design took shape.
"I was actually introduced to personal style and the love for clothing my sophomore year of high school," Thompson said. "I developed a group of friends and we created a collective called Cool Kids Crew."
Thompson's Cool Kids Crew took to task by dressing up based on weekly style themes and hosting neighborhood parties. It was the crew's community-oriented focus that inspired the ethos of Thompson's brand years later. Sparked by the vibrancy and creative freedom that resonated at Afropunk Festival in New York City, Thompson moved back there in 2014 to lay the foundations of his clothing brand. Over the next two years, he interned for Amanda Uprichard and Gypsy Sport, cultivating his design skills and building industry connections.
In 2016, Theophilio took form with its inaugural collection, showcased in a garage on Atlantic Avenue in Brooklyn. Titled "Melancholy," the collection was an homage to Thompson's early journey to New York and served as a celebration of his Jamaican heritage.
"My main source of inspiration is through my lens as a kid in Jamaica," Thompson said.
Style elements like netting, vibrant colors and romantic shapes have always been a part of the designer's lived experience, and have been woven into his collections over the years.
FW21:
It feels very good to share stories of Jamaica. Celebrating the past and the future of Jamaica and what it looks like because I really haven't seen the Caribbean culture on a very conceptual stage in regards to fashion.
Thompson details the absence of gender barriers and restrictions in regards to clothing in the Caribbean, including form-fitting silhouettes for men alongside vibrant colors represented in the Jamaican flag. These stylistic and cultural norms influenced Thompson's emphasis on creating romantic shapes that dance with the body.
Thompson's multicultural experience has influenced how he envisions the purpose and power of his brand, particularly as a vessel for acceptance. "I think the idea of community and inclusivity and diversity was instilled in my brand," he said. "I'm gay, and I'm an immigrant. So that's who I am."
SS22:
The CFDA/Vogue Fashion Fund recipient now has seven collections under this belt, with courage being the thread that connects them all. His most recent collection for the Spring/Summer 2022 season was named after the once-national airline of the Caribbean island, Air Jamaica. As the first airline Thompson flew when he moved to the United States, he appropriately used this title to convey the spread of Jamaican culture.
"I think courage and just having that tenacity and ambition," he said. "I think it's so important to remind ourselves and our peers where we're from and where we're going."