NASA Astronaut Will Break the Record for Longest American Spaceflight
Mark Vande Hei's space mission will last for 353 days.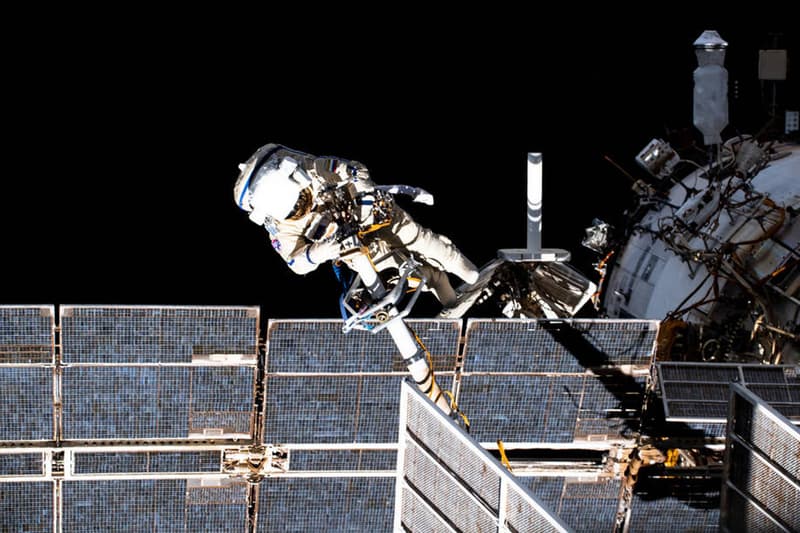 A NASA astronaut will break the record for the longest American spaceflight, following an extension to his time at the International Space Station that will span until next March.
Astronaut Mark Vande Hei has been in space since April 9 on a trip that was originally scheduled to last only six months before NASA announced that it would tack an additional six months onto his stay.
The space agency also extended the stay of Russian astronaut Pyotr Dubrov, who arrived alongside Vande Hei and another astronaut named Oleg Novitskiy on the Soyuz MS-18 spacecraft.
The change comes as a result of a movie that's being filmed at the ISS in October. Director Klim Shipenko and actress Yulia Peresild will go to space, accompanied by astronaut Anton Shkaplerov. After two weeks, Shipenko and Peresild will return with Novitskiy, while Shkaplerov will remain at the ISS for six months and ultimately return next year with Vande Hei and Dubrov.
Announced last year, the movie has the working title Challenge and will follow a surgeon tasked with performing an operation on an astronaut too ill to be able to return to Earth immediately.
NASA didn't share an exact return date itself, but Vande Hei shared in a tweet that the mission will last for 353 days (including time already spent at the ISS), breaking the record for the current longest American spaceflight, determined by astronaut Scott Kelly on a 340-day mission that began in 2015.
Vande Hei wrote that the extension was a "possibility that [he] was prepared for from the beginning."
The extended mission may grant Vande Hei a new chance to embark on a spacewalk after what NASA referred to as "a minor medical issue" deterred his first attempt, SpaceNews reported. The astronaut was expected to spacewalk last month to install solar panels but was replaced by astronaut Thomas Pesquet due to what ended up being a pinched nerve in his neck.
In other space news, Disney+ unveiled the trailer for its new space-based docuseries Among the Stars.