Theophilio's SS22 Show Was Deeply Rooted in Jamaican Pride
Featuring a number of bold colors and fabrics.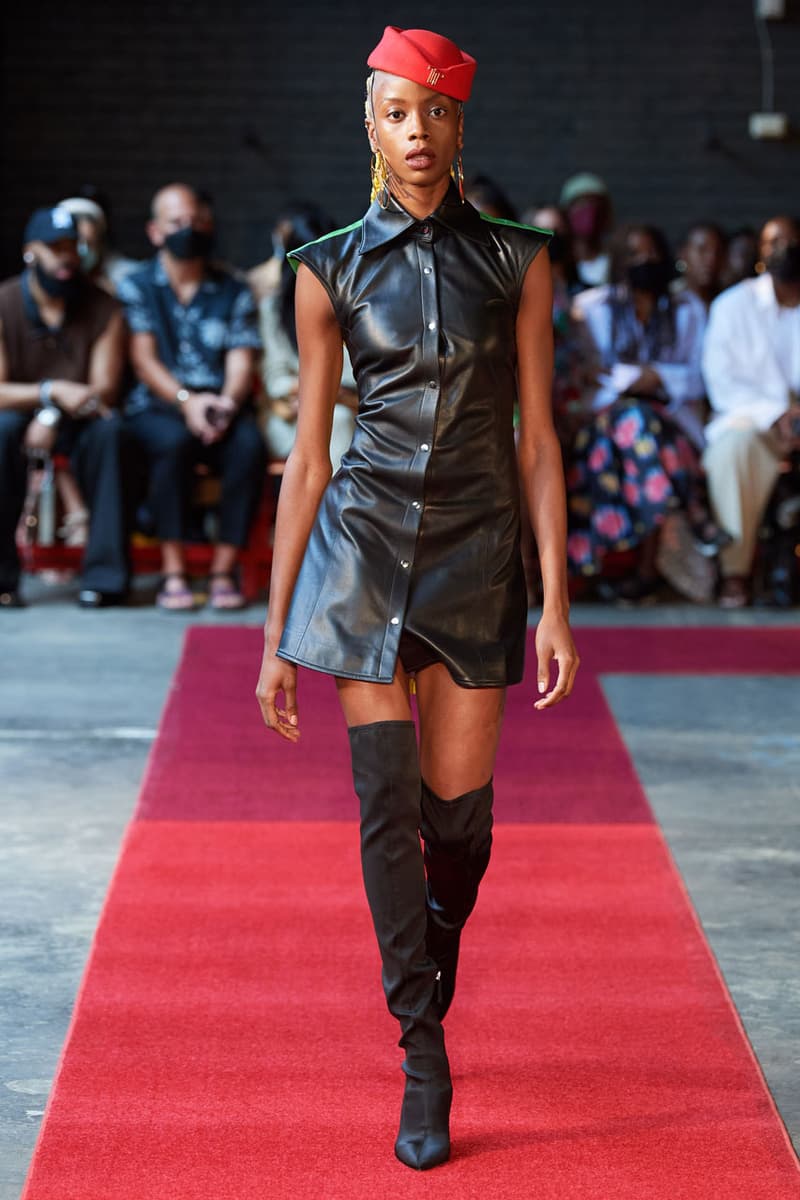 1 of 29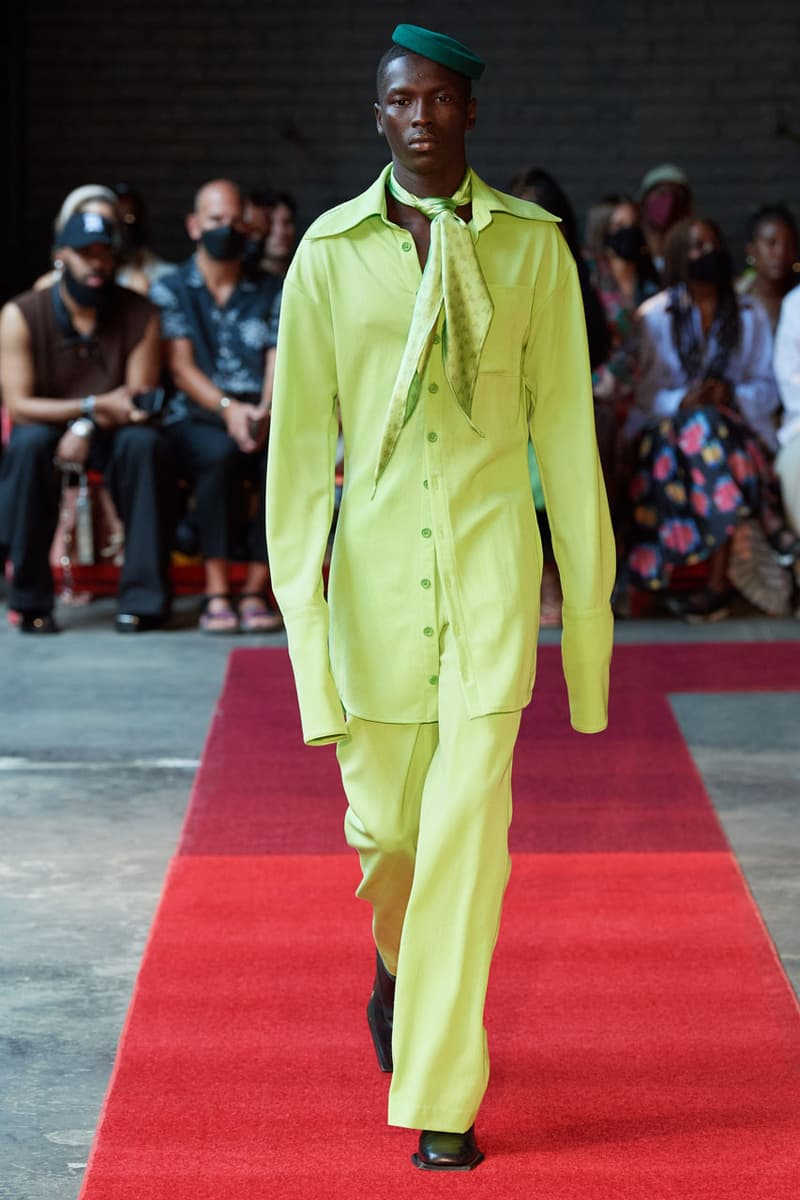 2 of 29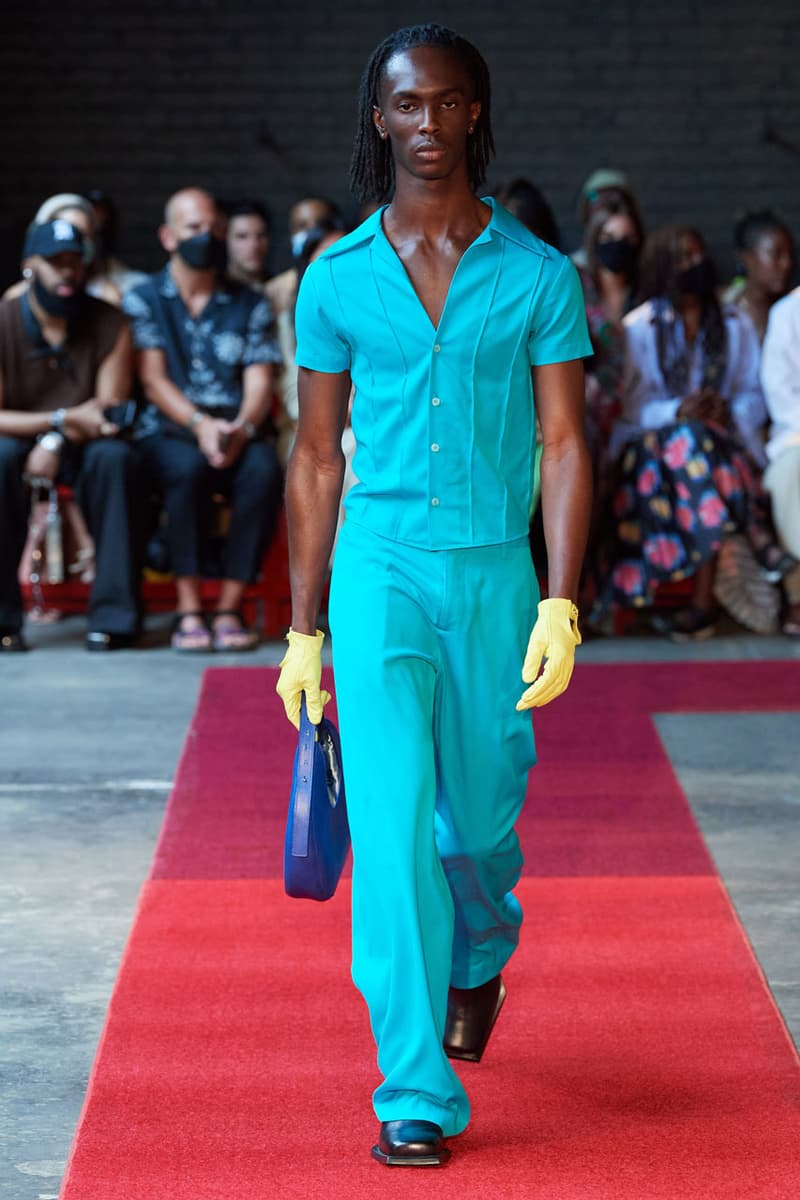 3 of 29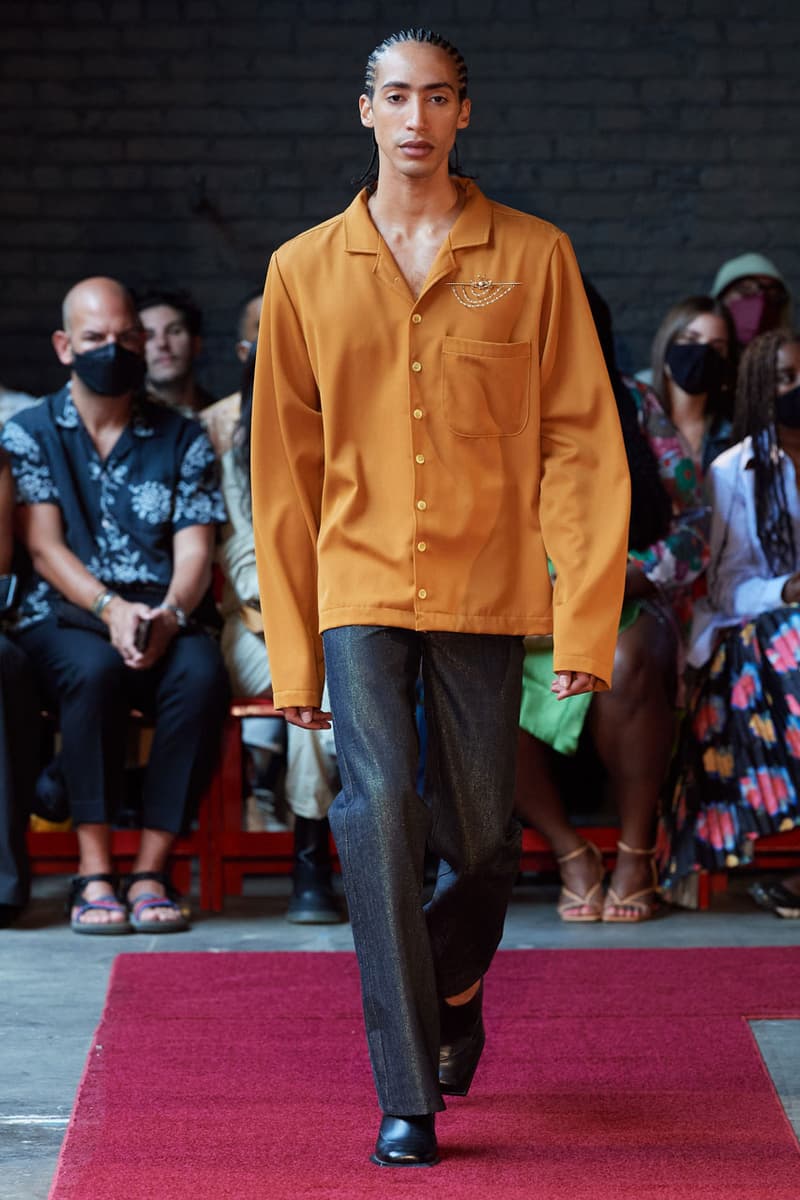 4 of 29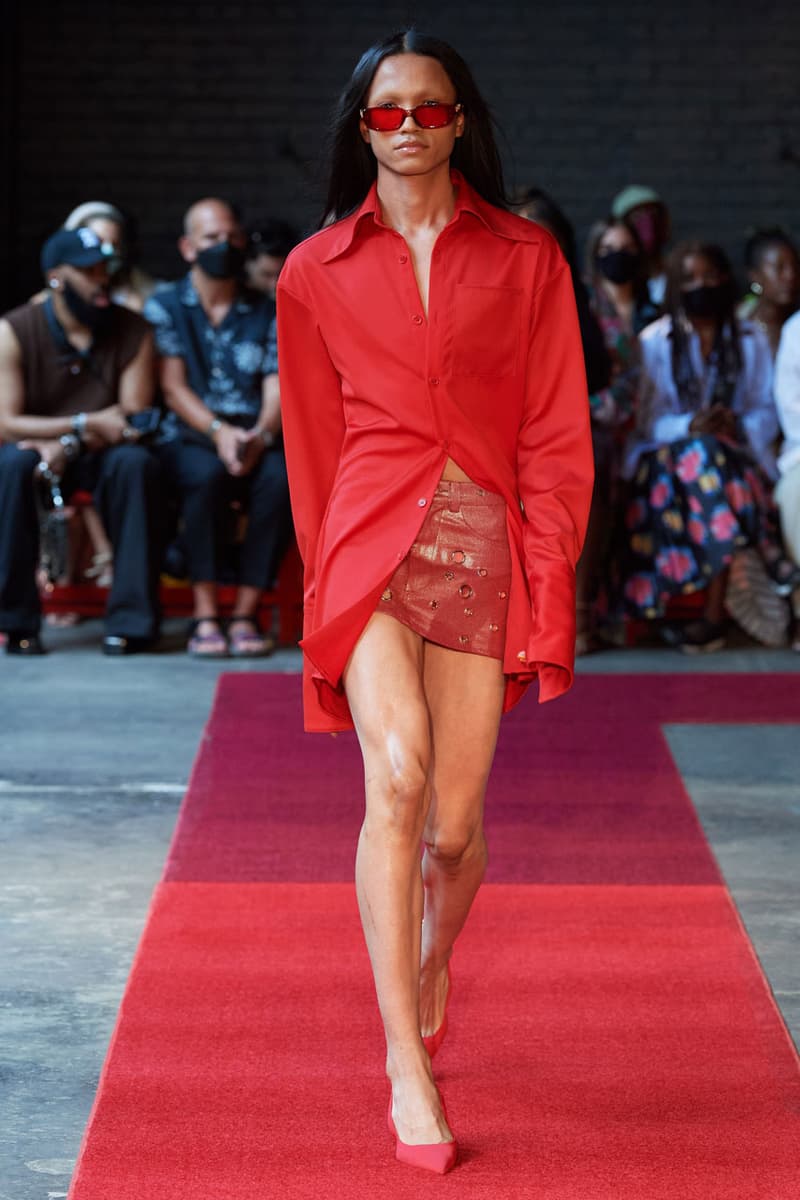 5 of 29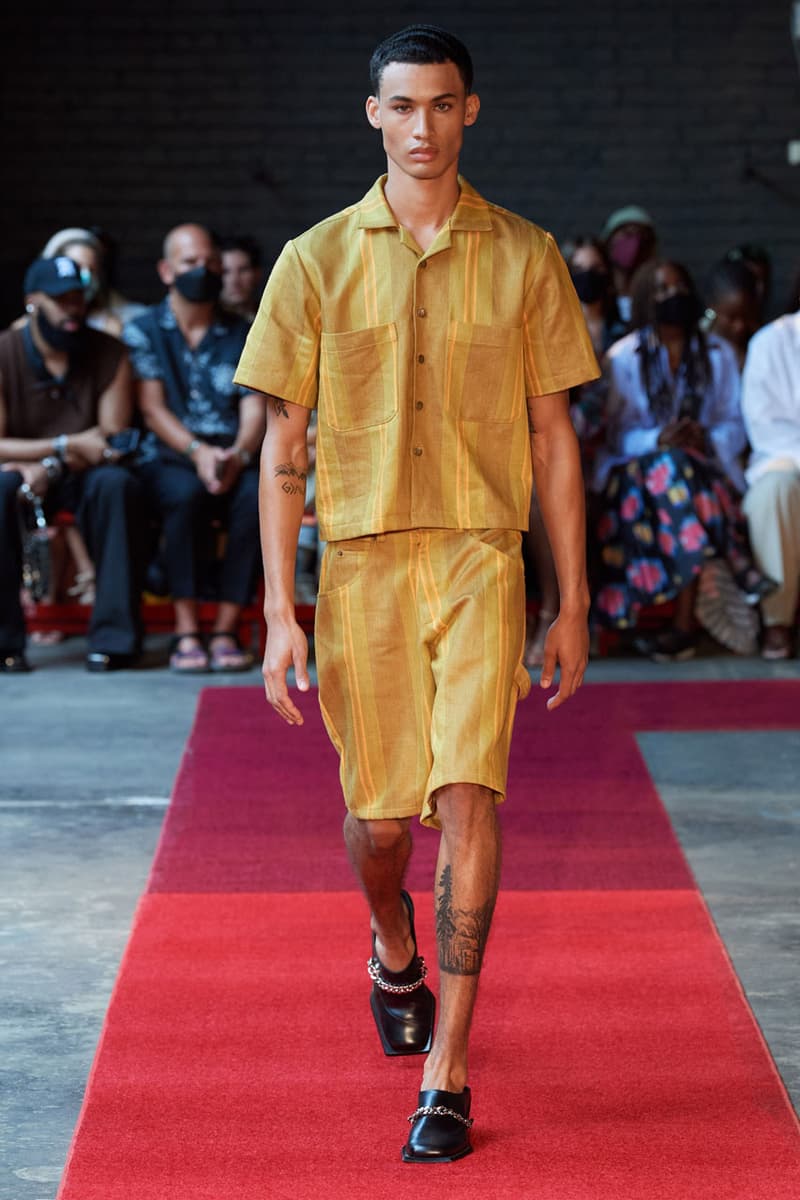 6 of 29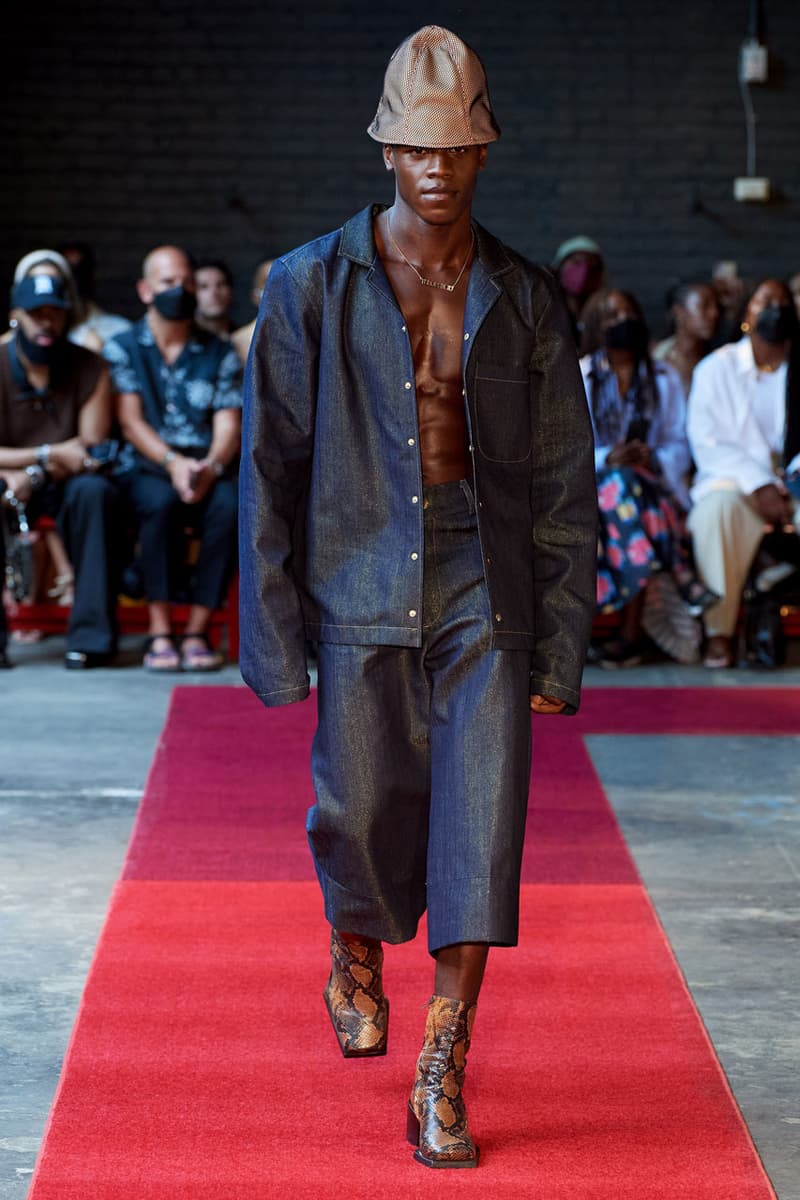 7 of 29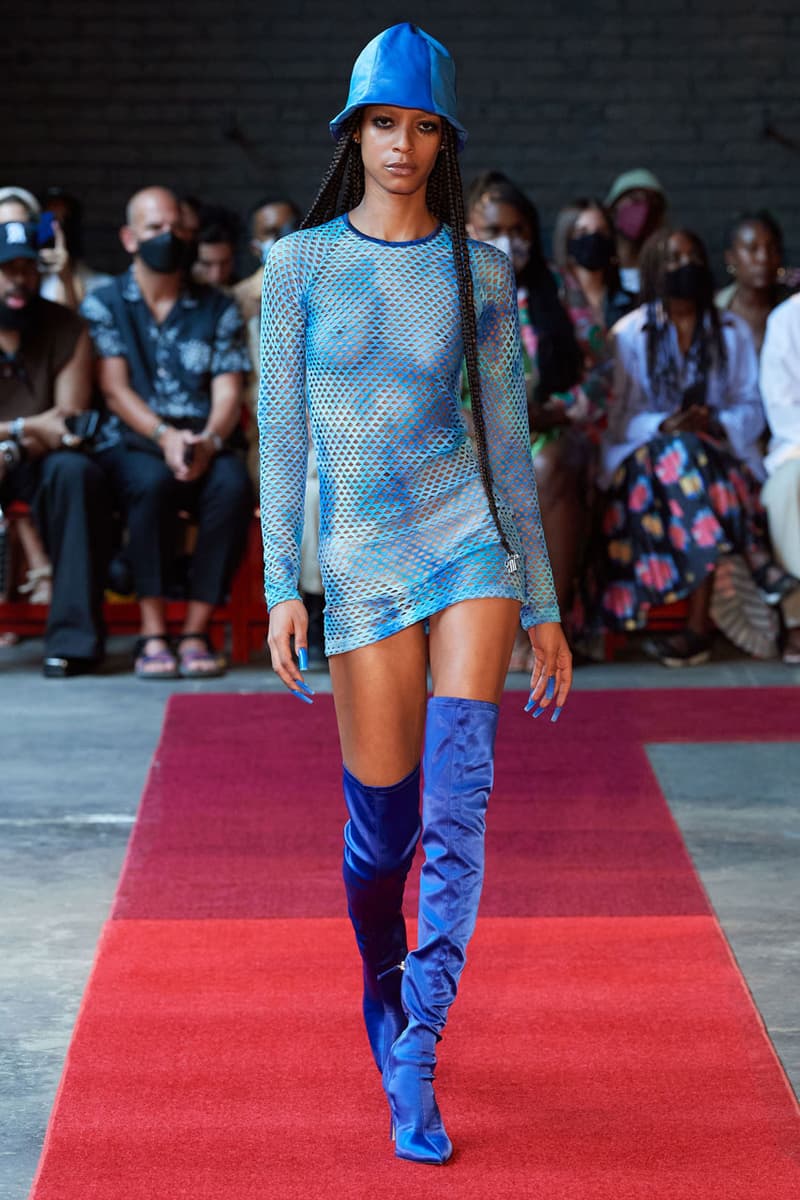 8 of 29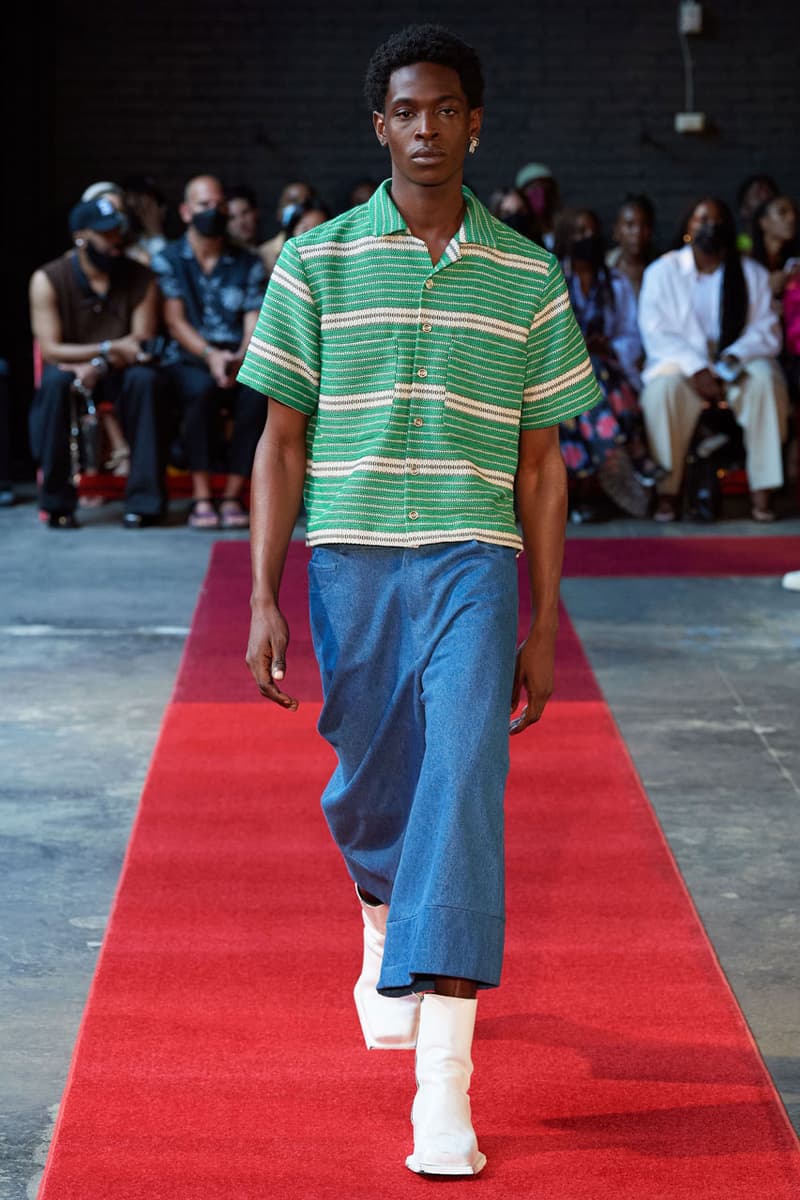 9 of 29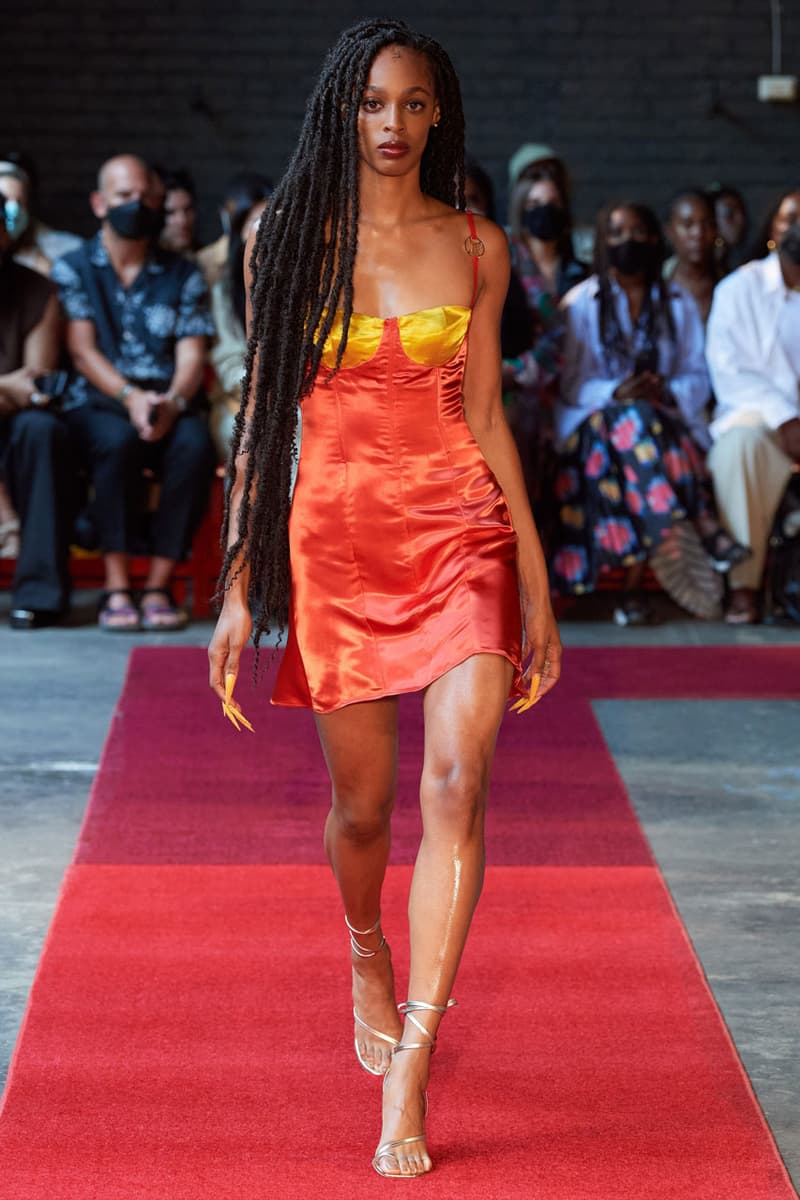 10 of 29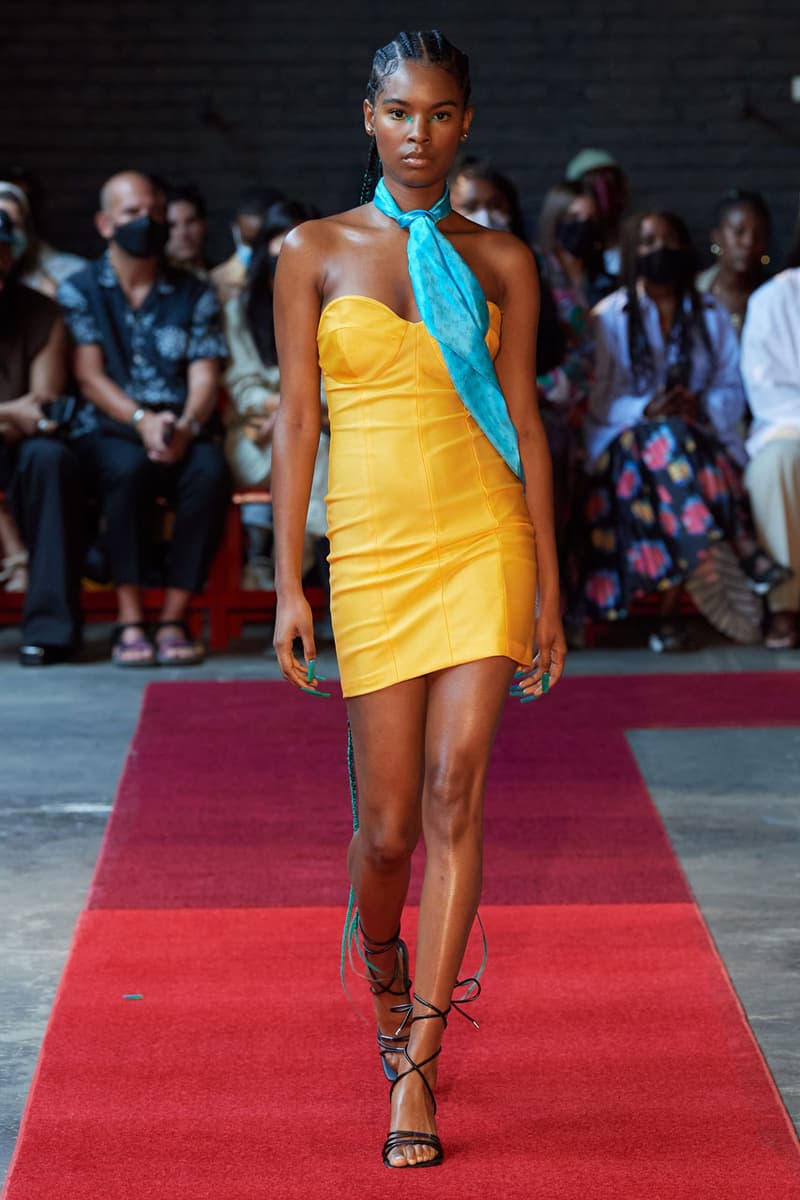 11 of 29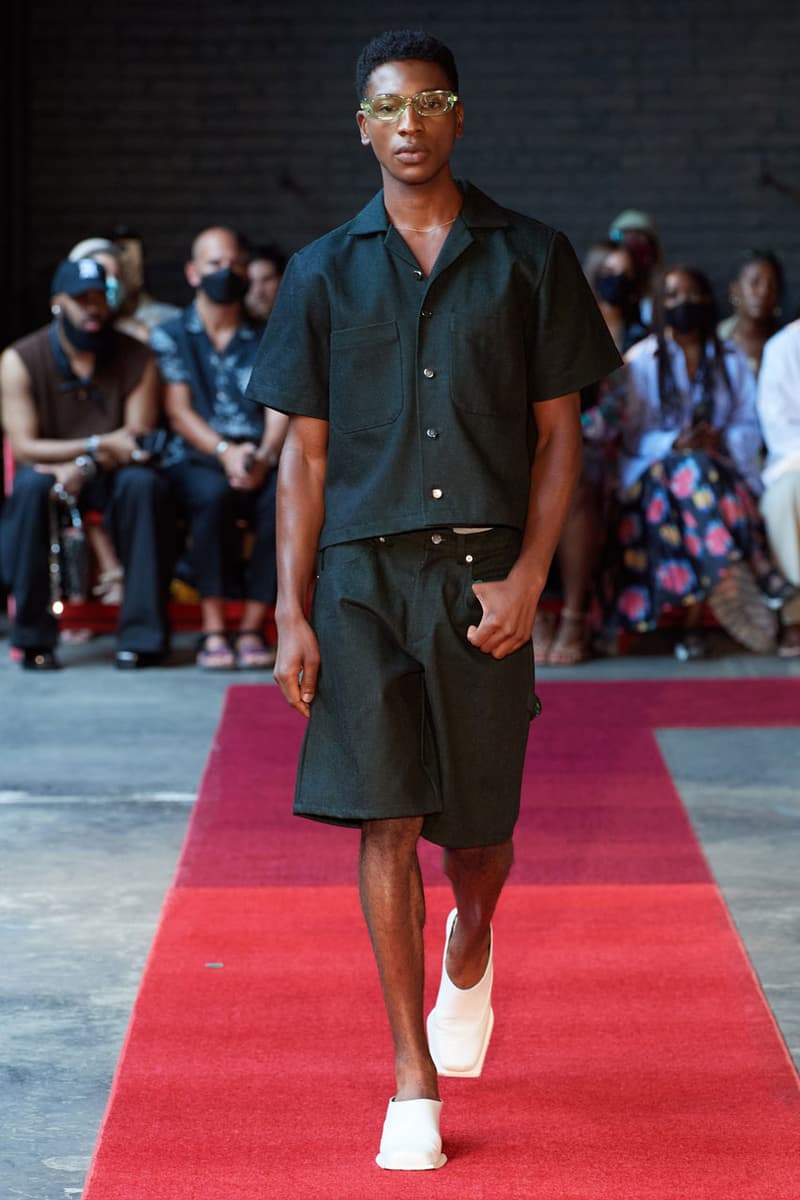 12 of 29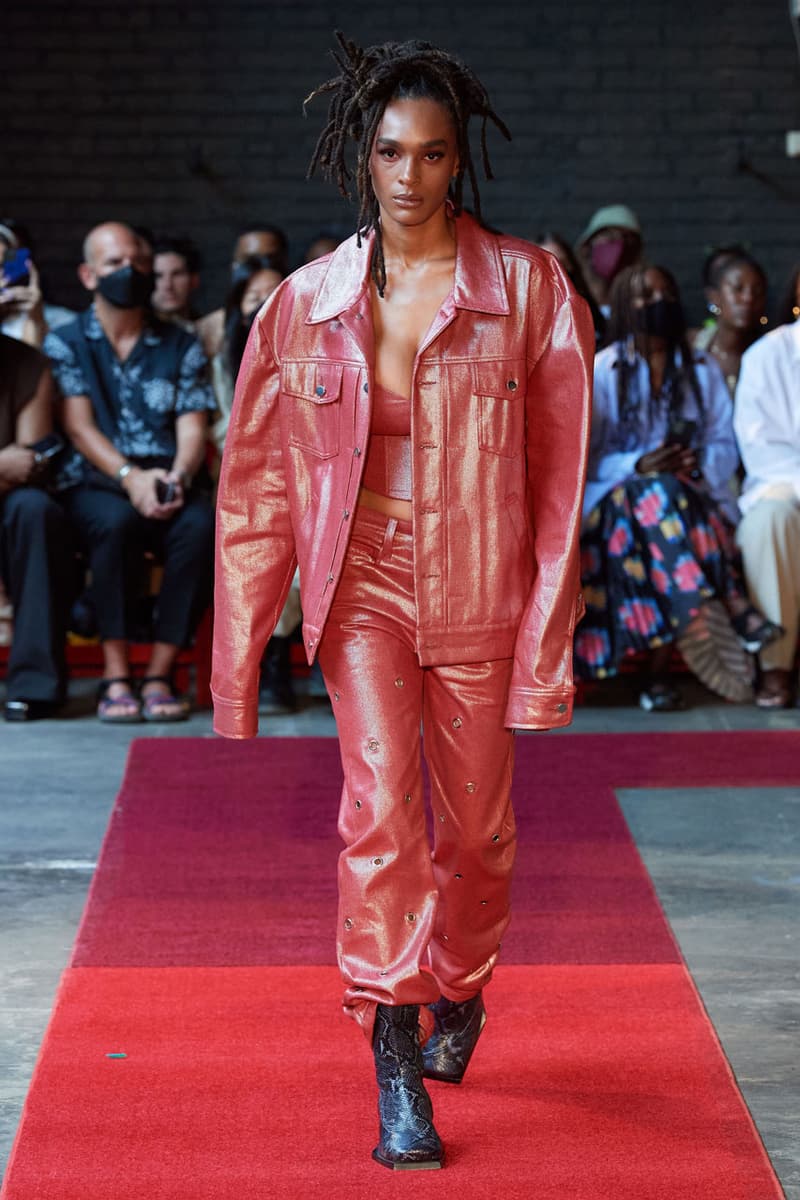 13 of 29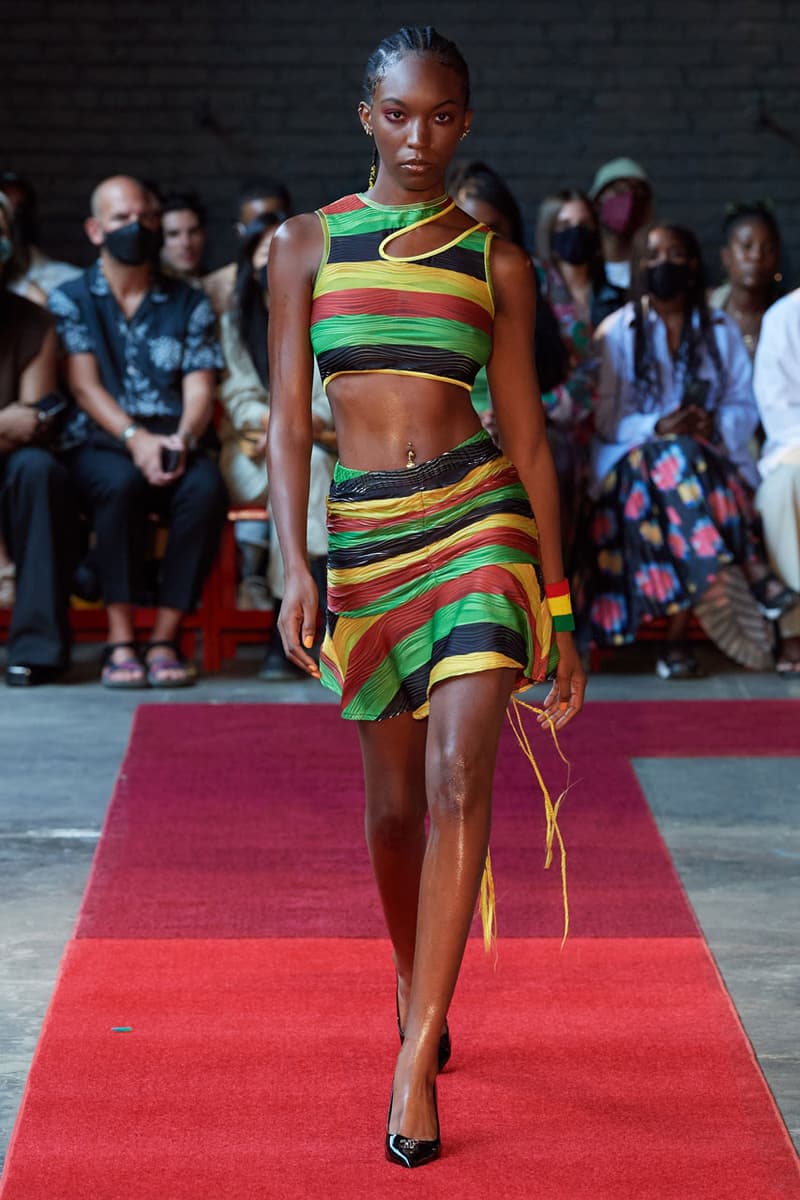 14 of 29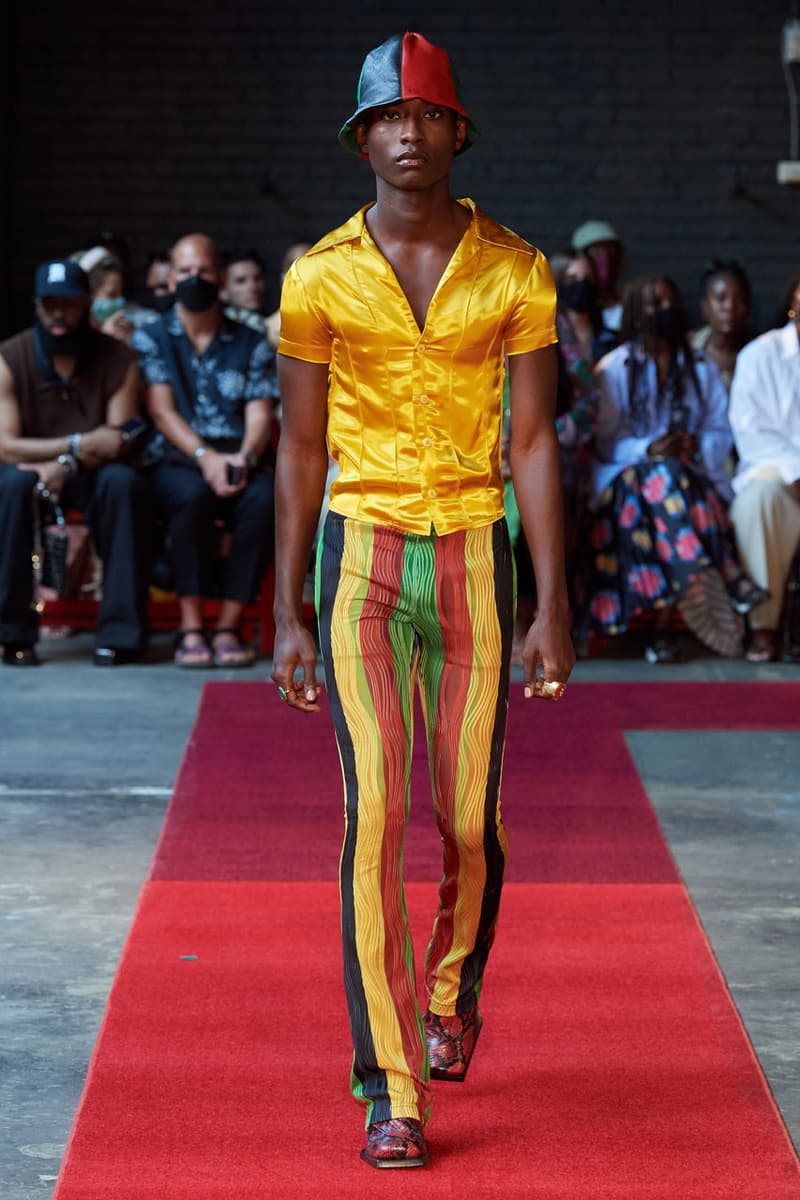 15 of 29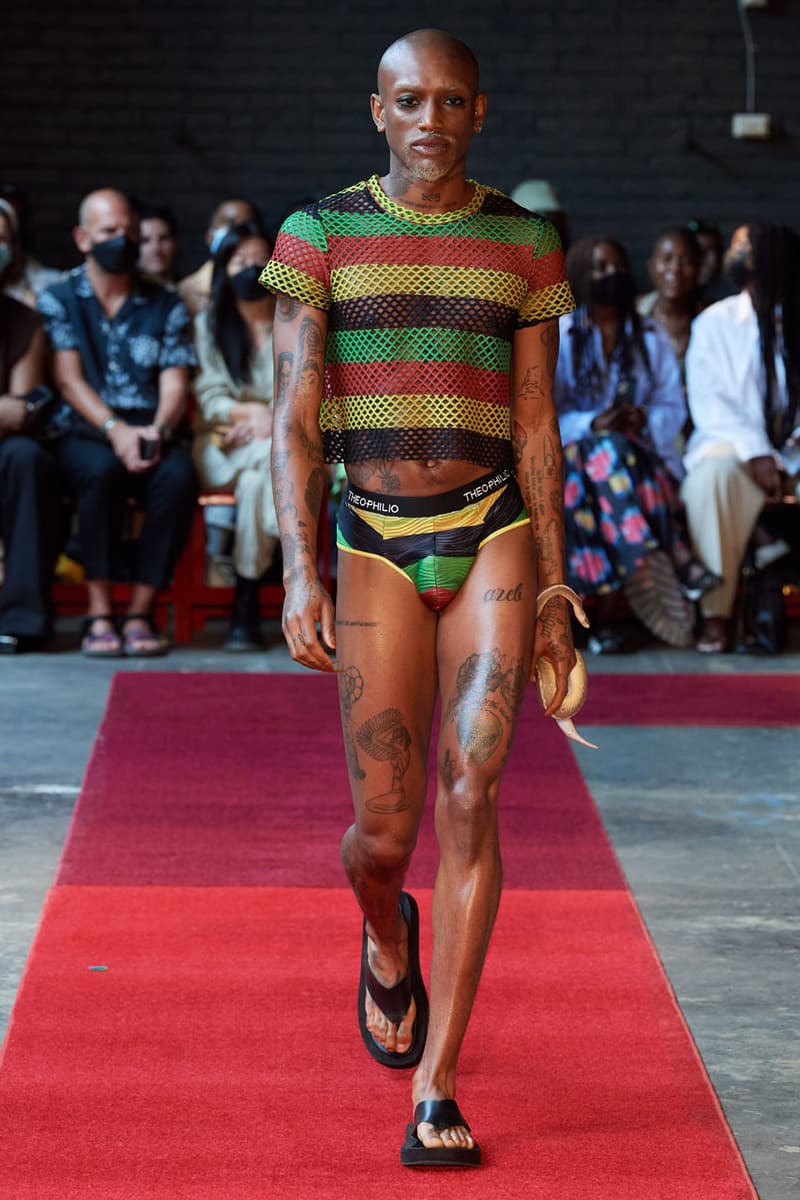 16 of 29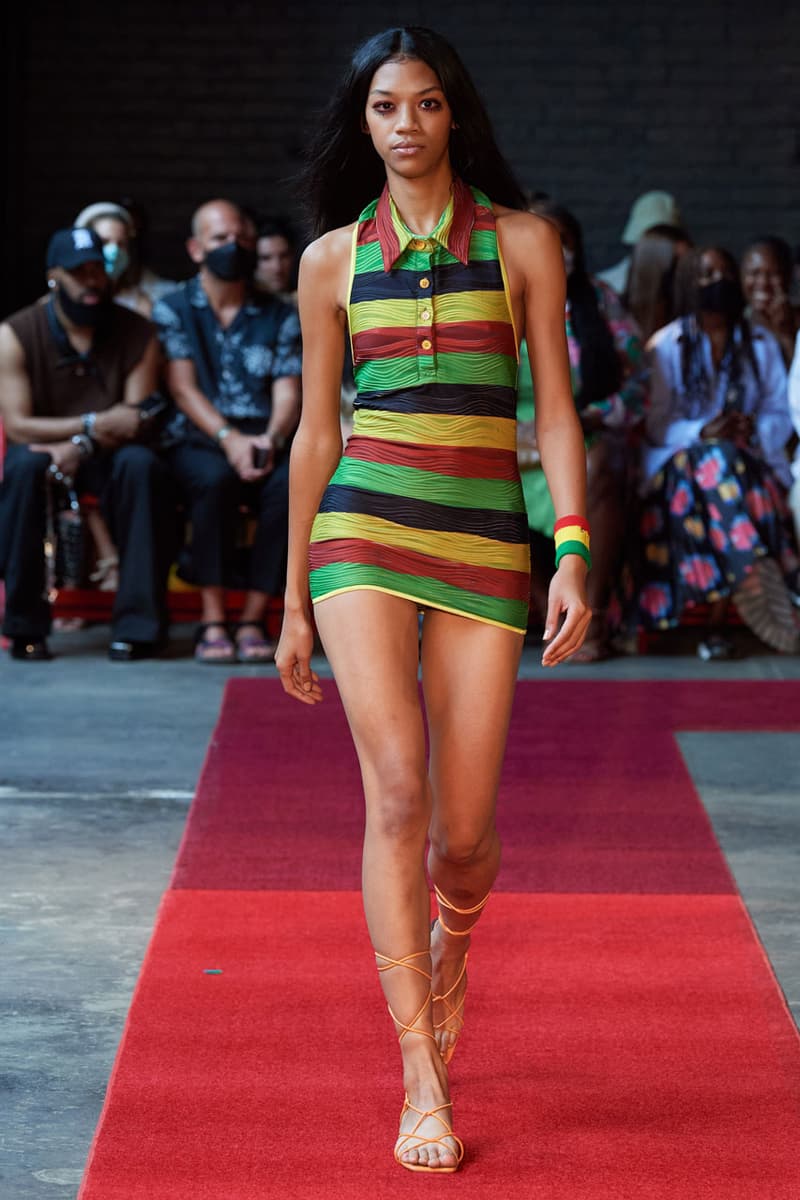 17 of 29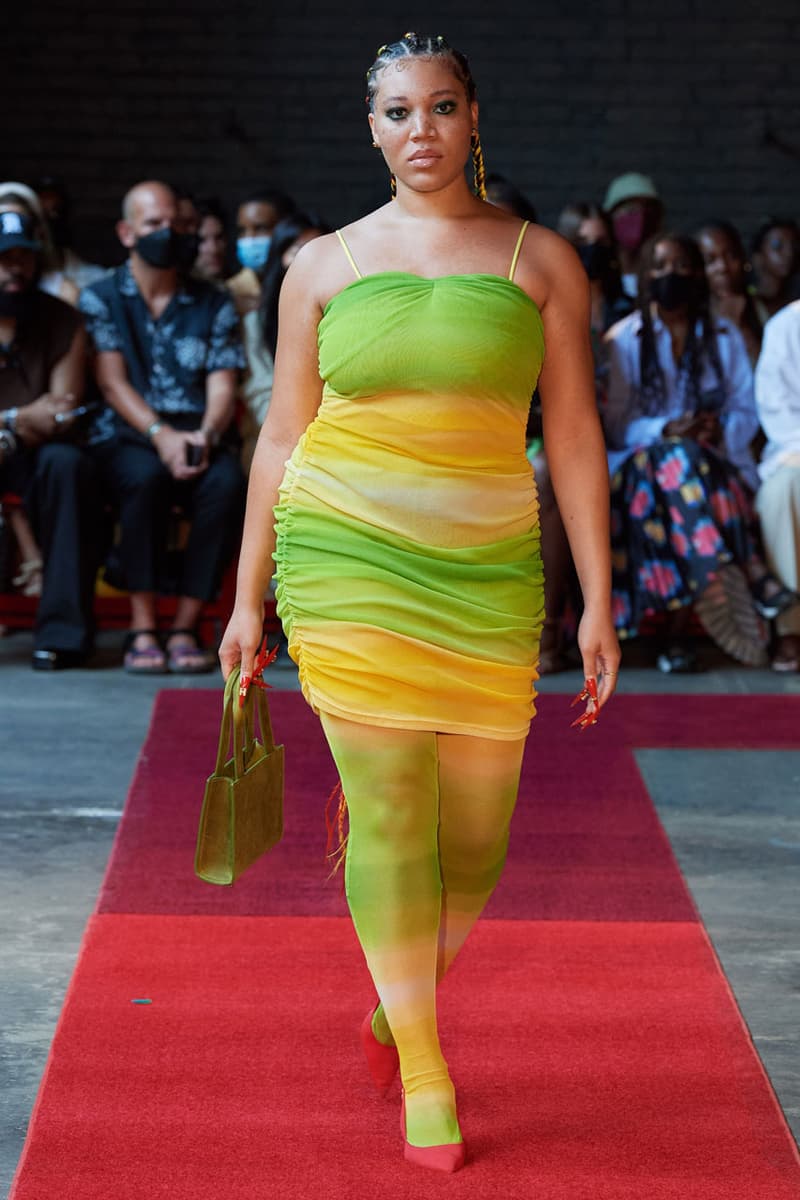 18 of 29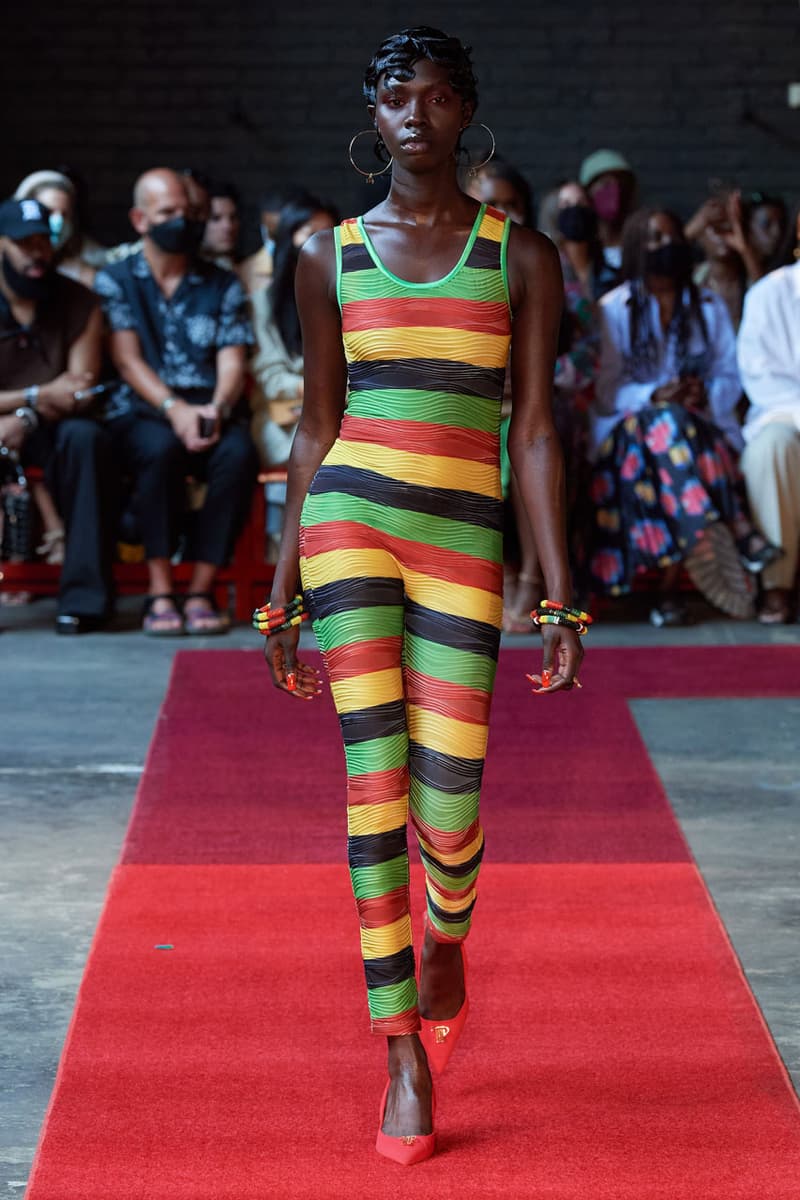 19 of 29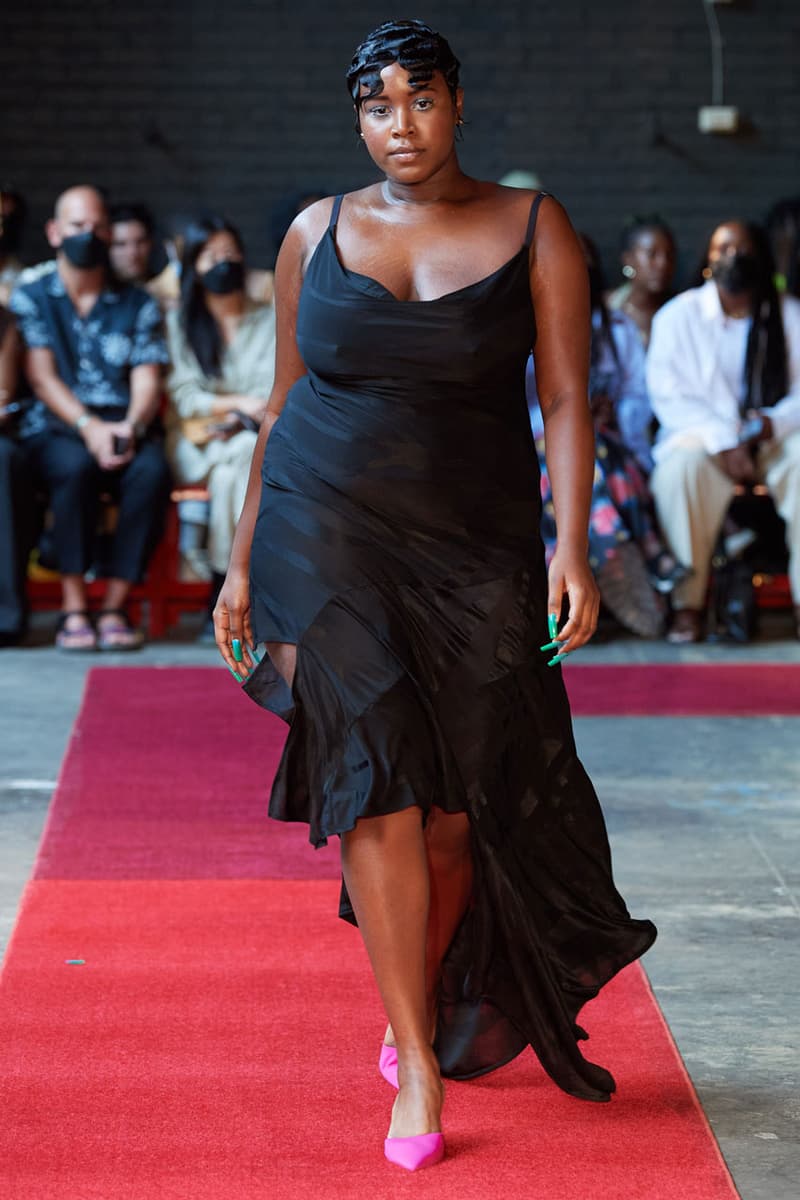 20 of 29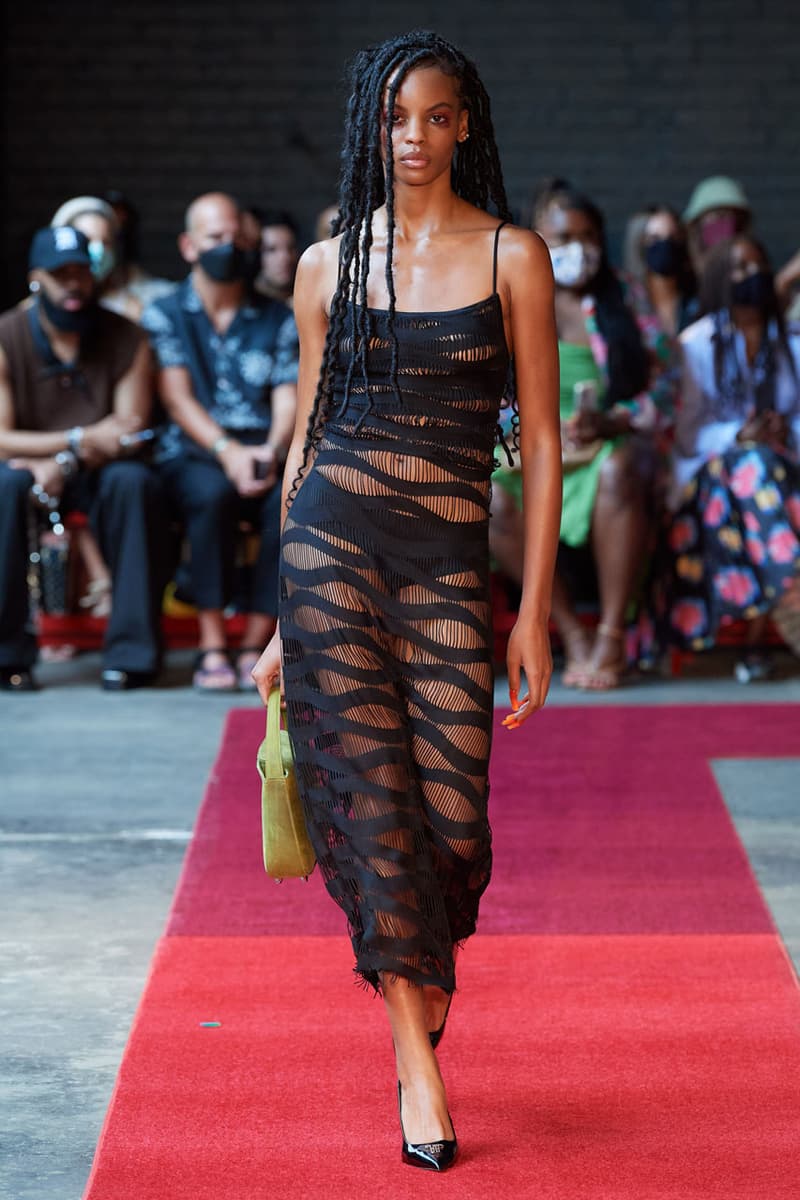 21 of 29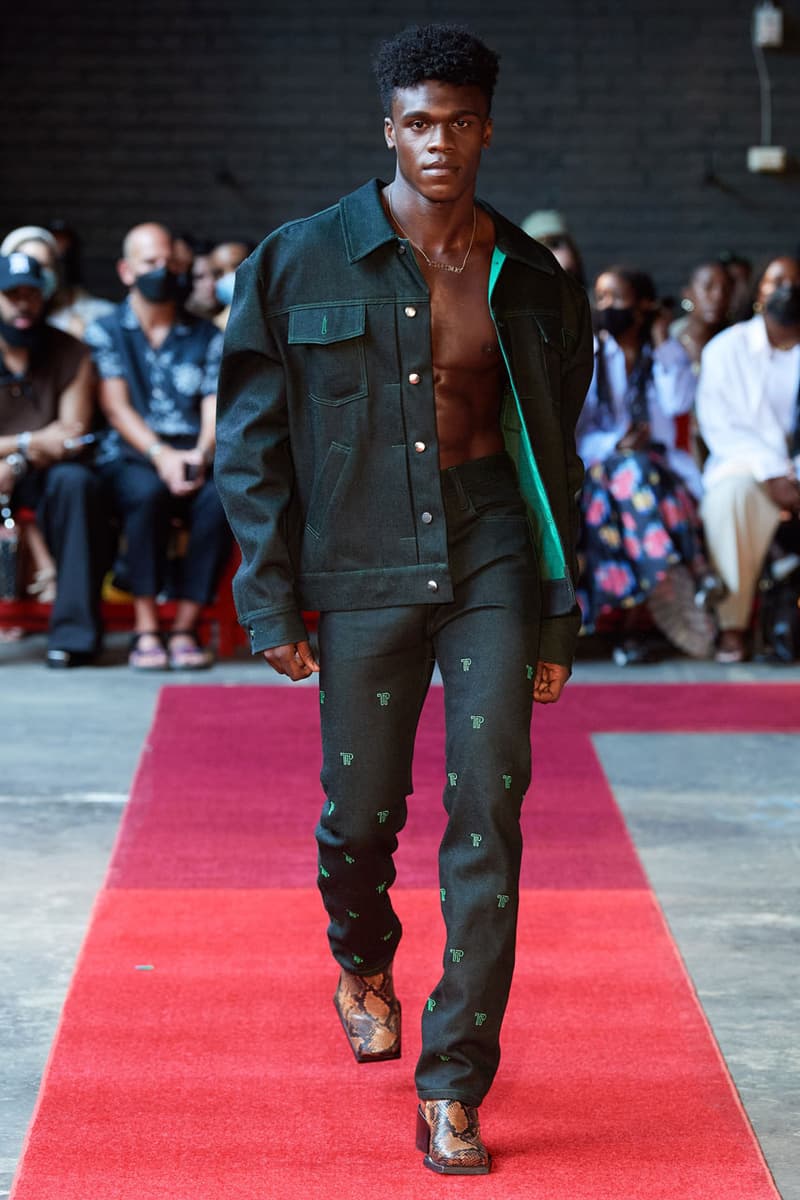 22 of 29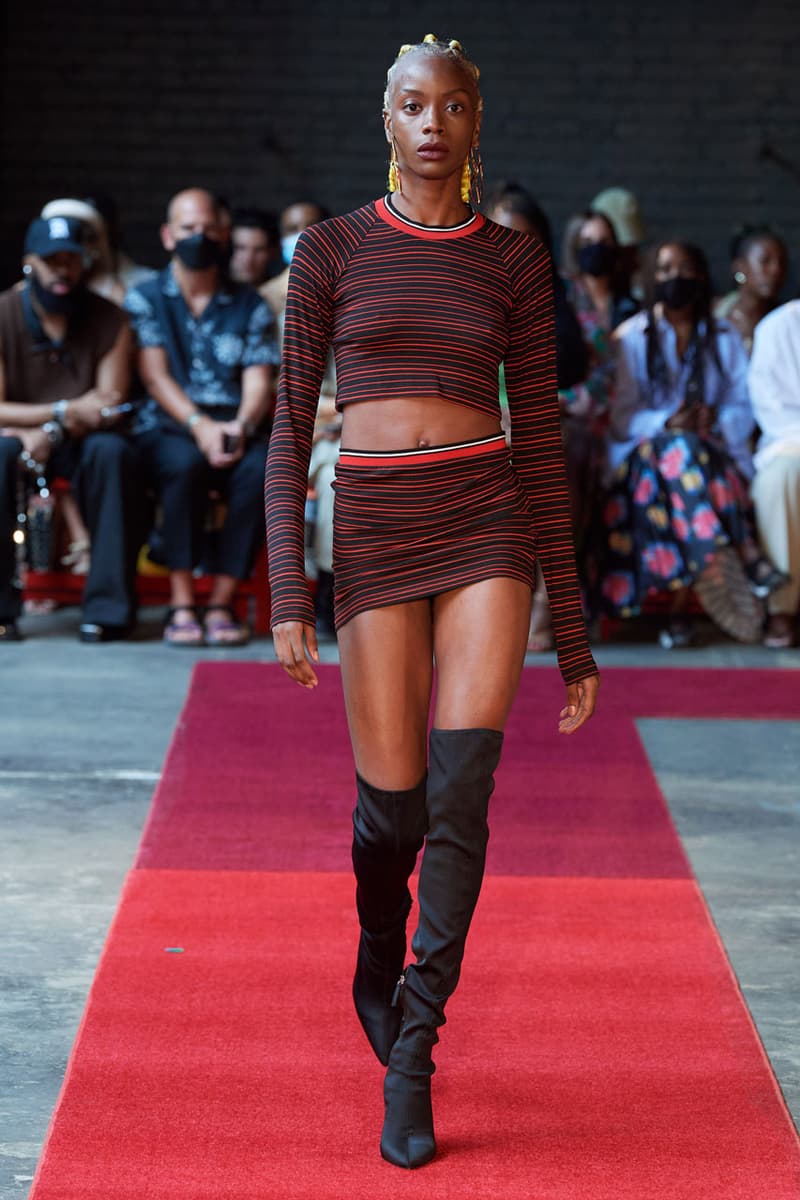 23 of 29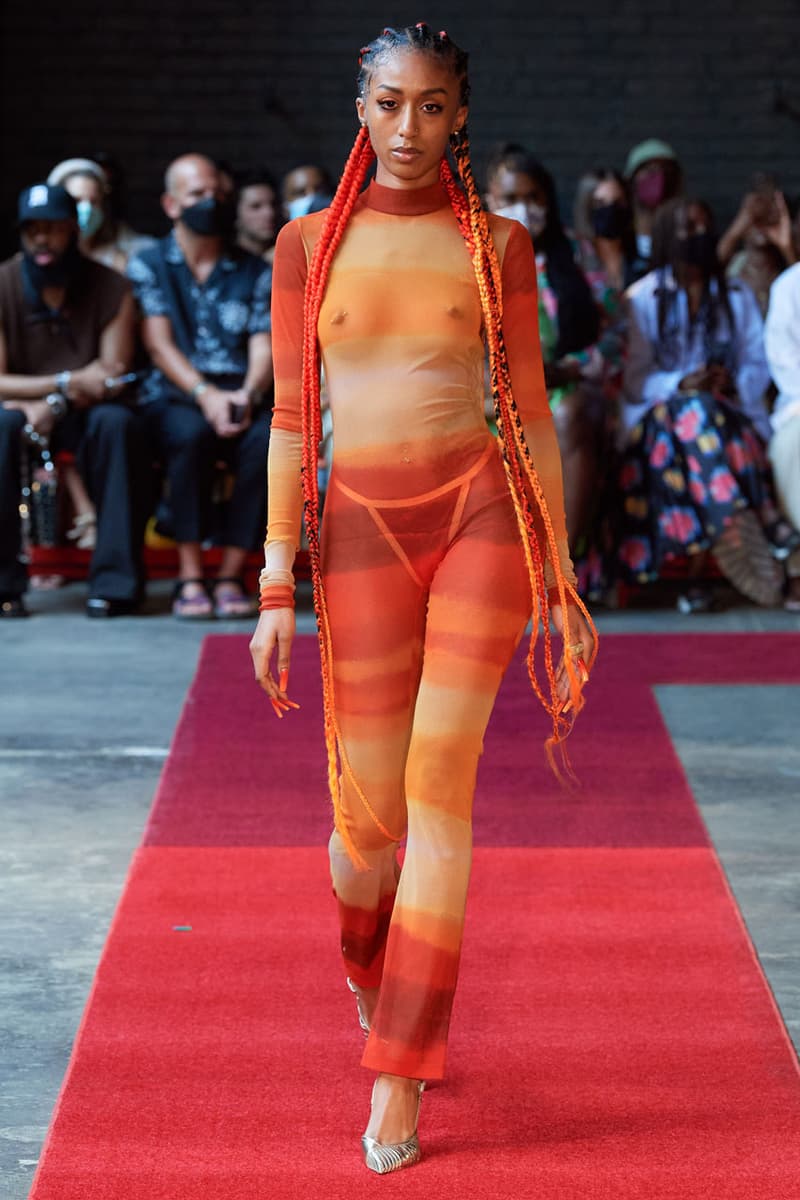 24 of 29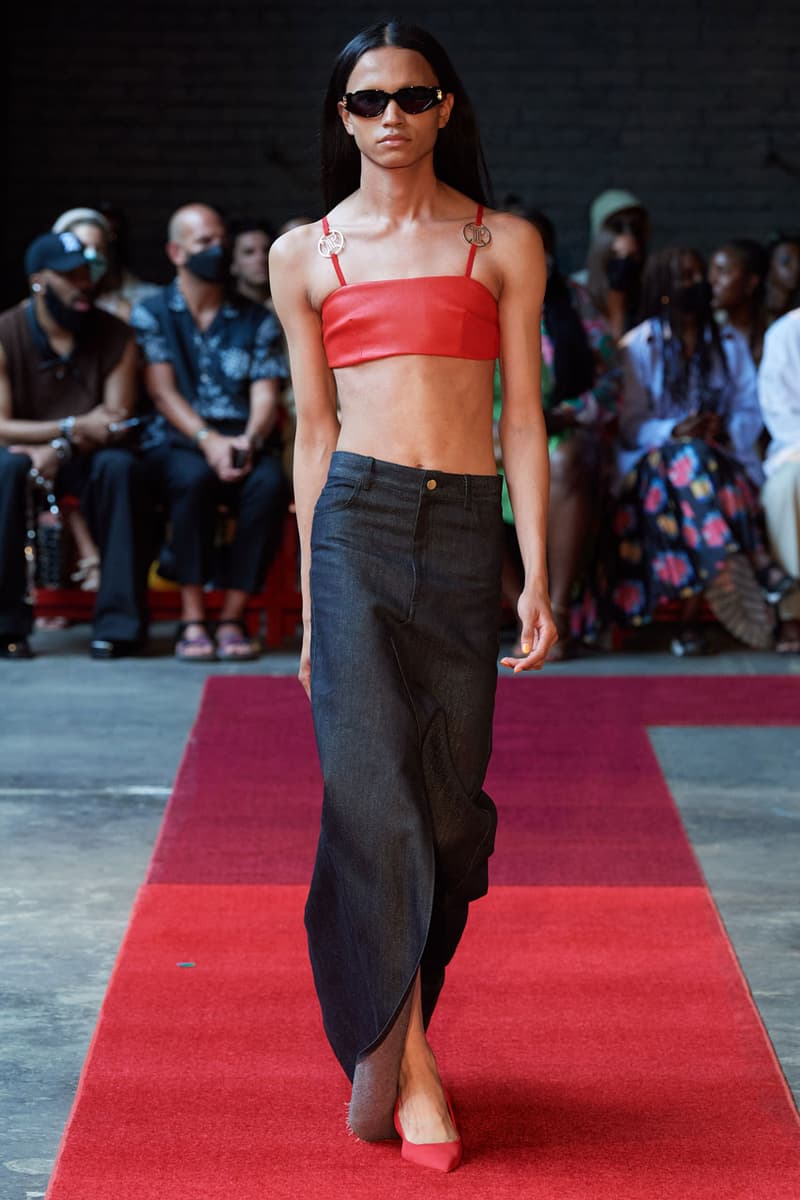 25 of 29
26 of 29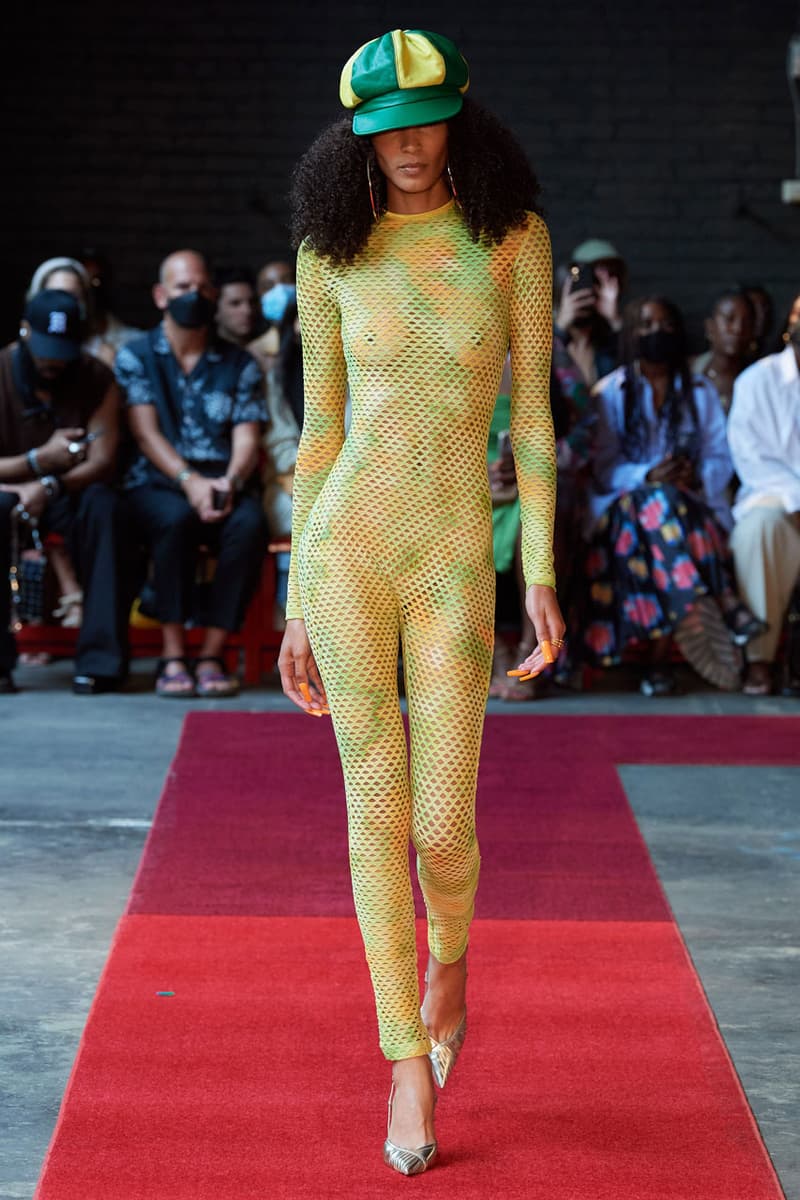 27 of 29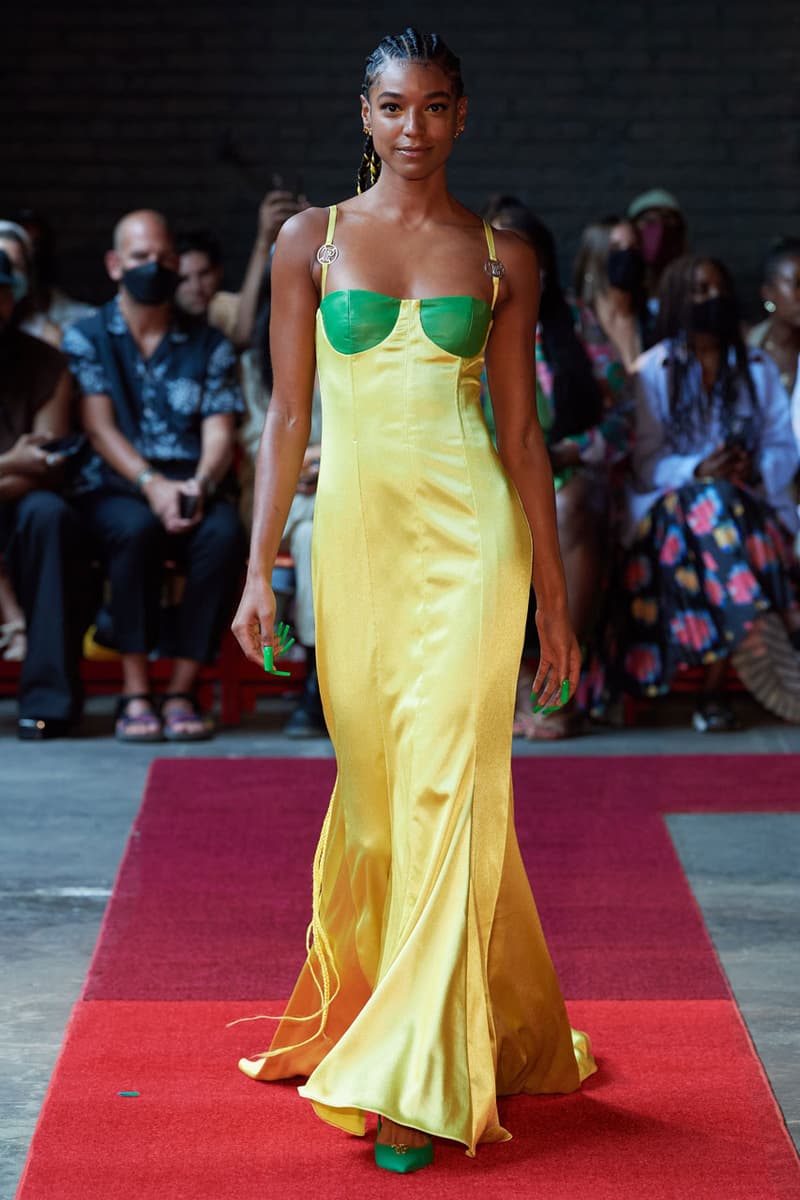 28 of 29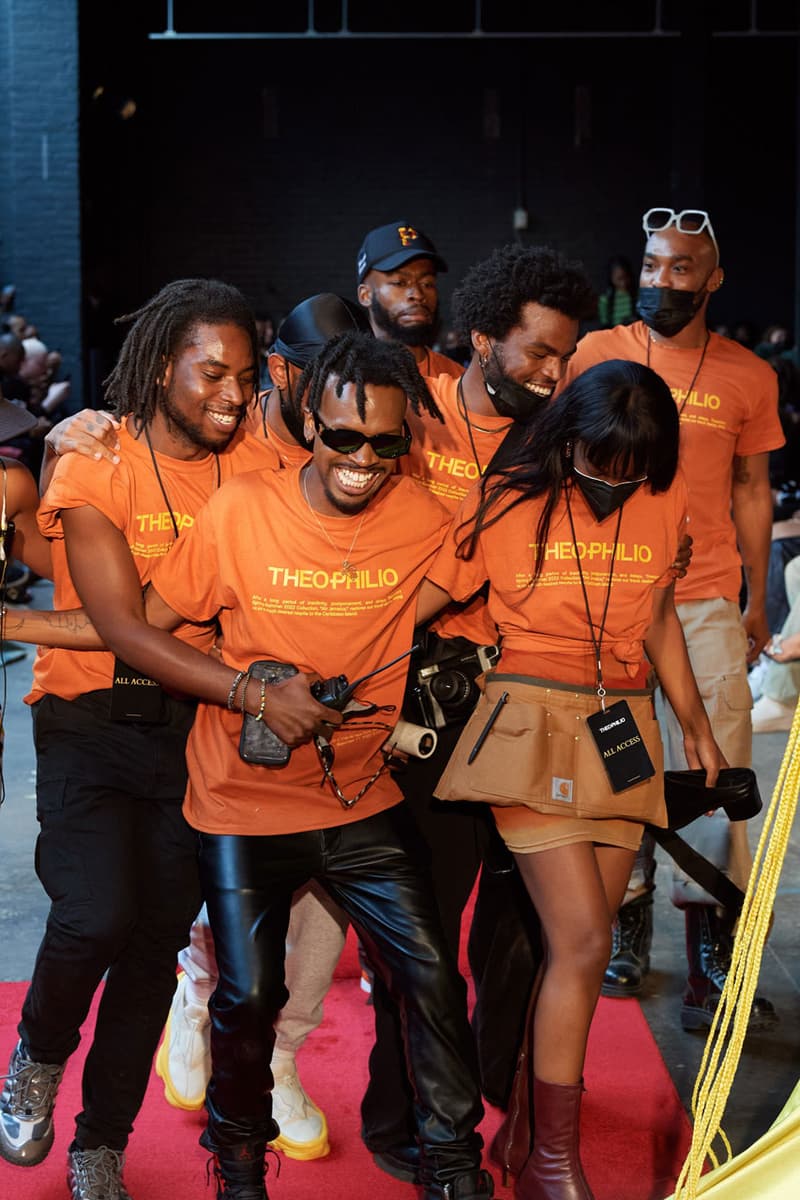 29 of 29
Theophilio's Spring/Summer 2022 collection was a personal exhibition of Jamaican pride. Titled Air Jamaica, Edvin Thompson, creative director and designer of Theophilio, utilized the once national airline of Jamaica as a means of showcasing Jamaican culture.
Air Jamaica was the first airline that the Jamaican-American designer flew when he immigrated to America in 2002. All of the elements of the experience from the food to the colorful uniforms were an extension of his culture, one that he continues to share with the world through his designs.
The menswear and womenswear collection presented a bold array of colors such as lime green, turquoise, orange and of course the Rastafarian colors of red, green and gold. As a nod to Air Jamaica, the first two looks included flight attendant-inspired outfits with their characteristic berets. Menswear looks moved from matching sets in lime green with an elongated torso and even longer sleeves to garments that contained a workwear-inspired cadence. One of the highlights of the menswear garments were the dark denim garments such as an oversized denim jacket with an interior green lining and a green TP logo on the back. The jacket was also paired with matching jeans that houses an allover TP emboss.
The same attention to structure continued to denim set with a short sleeve shirt and matching shorts and striped wheat, light green and orange set constructed from soft hybrid denim material. Womenswear featured an array of mesh garments from short dresses to body-contouring catsuits, emphasizing style elements of Jamaican culture. Womenswear also included a couple of two-piece sets in addition to silk dresses with contrasting colored bustiers.
Check out the full collection in the gallery above.
In related news, ANOWHEREMAN introduces jacquard fabrics for "The Fall Of Aristocracy" collection.