Amazon Launches Its Own Alexa-Powered TV and El Salvador Officially Adopts Bitcoin in This Week's Business and Crypto Roundup
While a federal judge has issued a ruling in the Apple versus Epic Games lawsuit.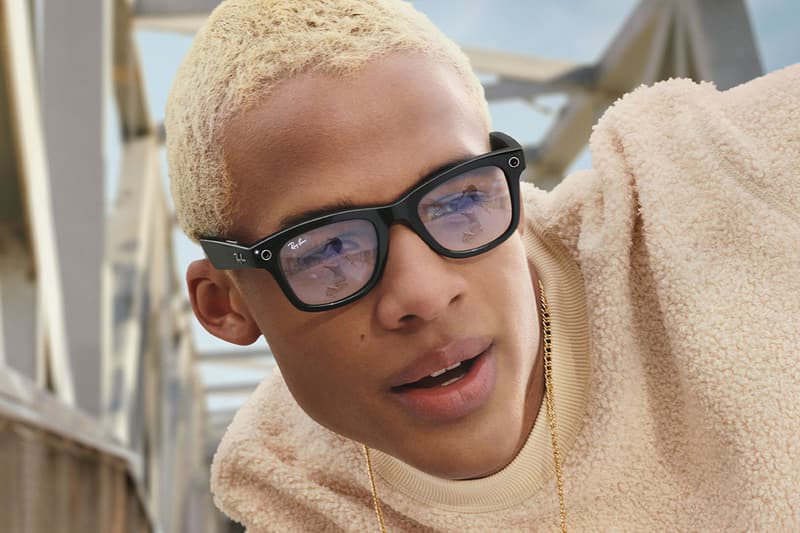 Many brands are starting to see a recovery despite the challenges initially brought on by the pandemic. Some businesses, especially ones that focused efforts on expanding e-commerce ventures, have even seen profits rise even higher than before.
HYPEBEAST has rounded up the top business and crypto stories of the week so you can stay in the know about trends across industries.
Business
The Amazon Fire TV Omni Series will be the brand's more premium collection, while the Amazon Fire TV 4 Series will offer more accessible models. Amazon also announced a series of other new devices within its Fire TV range.
The ruling orders Apple to make changes to its app store while also instructing Epic Games to pay Apple about $3.7 million USD. In addition, the court did not find that Apple's conduct constituted an illegal monopoly in the mobile gaming market.
Today's ruling isn't a win for developers or for consumers. Epic is fighting for fair competition among in-app payment methods and app stores for a billion consumers. https://t.co/cGTBxThnsP

— Tim Sweeney (@TimSweeneyEpic) September 10, 2021
According to Bloomberg, Toshiba has expressed concern that the chip shortages could last another two years. "The supply of chips will remain very tight until at least September next year," said Toshiba's Takeshi Kamebuchi.
Ray-Ban and Facebook have teamed up to create their first pair of smart glasses titled Ray-Ban Stories. The style utilizes Ray-Ban renowned Wayfarer styles.
#RayBanStories are the new way to capture and share.​

Take photos and videos hands-free while staying immersed in the moment.​

Edit your captures and share directly to your social channels with the Facebook View companion app.​

Discover all the features at the link in bio. pic.twitter.com/lQlkSeTNVC

— Ray-Ban (@ray_ban) September 10, 2021
Macy's has just announced the return of spectators to its iconic Thanksgiving Day Parade. The interested can tune in for Macy's 95th Thanksgiving Day Parade on November 25 at 9:00 a.m. ET until noon.
Crypto
The NFT collection pays homage to the iconic designer on his birthday and features an animated character of the unmistakable silhouette of the late Karl Lagerfeld. The digital figurines are exclusive and are inspired by the designer's famous quote, "I am like a caricature of myself, and I like that."
In anticipation of the momentous move, the country has just bought 400 Bitcoins worth approximately $21 Million USD at the time of purchase. Prices in the country will soon be expressed in BTC and most merchants and stores in the country will begin to accept crypto.
El Salvador just bought 200 new coins.

We now hold 400 #bitcoin#BitcoinDay ??

— Nayib Bukele ?? (@nayibbukele) September 6, 2021
The collection marks the end of VeVe's month-long "Marvel month" celebration, which commemorates the publisher's anniversary. It also features a Marvel 1st Captain America NFT that sees the character during his debut appearance in 1941.
FTX sold its own NFT, a handwritten graphic that spelled "Test" at $270,000 USD. . The minimal piece is "extra rare" as mentioned by the platform's tweet as it is a one and only piece.
Alright, attempt #3:

Now, it costs a flat $10 per NFT to mint them, no up-front cost. We're refunding all the $500's paid.

Hopefully this reduces (fish-related) spam while also making it affordable.https://t.co/2AO4Aqvn6uhttps://t.co/EltmbY80O6https://t.co/itnTL79InZ

— SBF (@SBF_FTX) September 6, 2021
A set of 101 non-fungible token depicting cartoon apes from Bored Ape Yacht Club sold for $24.4 million USD at Sotheby's on Thursday. The images are part of Bored Ape's wide-spanning collection of NFTs, which is comprised of 10,000 computer-generated, animated apes, crafted by US-based company Yuga Labs.