Crocs Unveils Plans To Achieve Over $5 Billion USD in Sales by 2026
The cult-favorite clogs is set to focus on growth in Asia, digital sales and overall market share.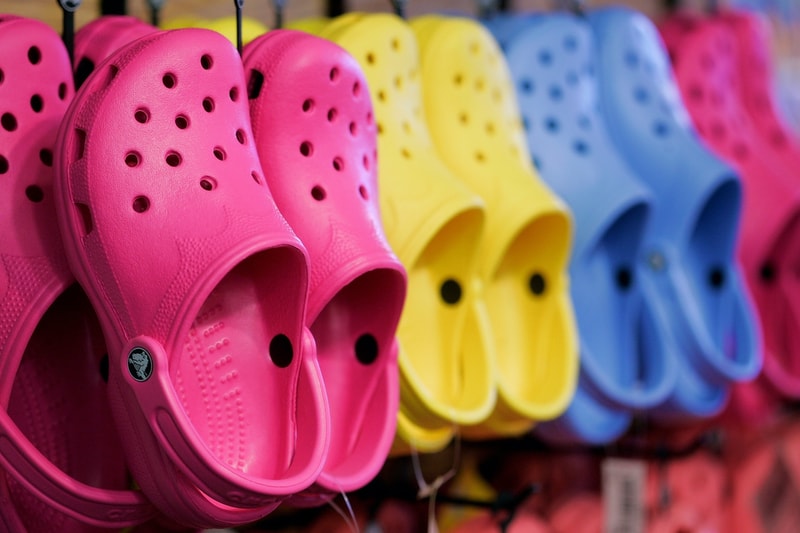 Hot off a highly successful earnings season for Crocs, the clog maker has its eyes set on higher goals for the coming years. The cult-favorite has officially revealed plans to hit $5 billion USD in sales by 2026, which translates to a compound annual growth rate of more than 17% starting from 2021.
Crocs CEO Andrew Rees says, "Looking forward, we expect the Crocs brand to grow to over $5 billion in sales by 2026. We are confident in our ability to deliver this growth while maintaining industry-leading profitability, creating significant shareholder value, and having a positive impact on our planet and our communities."
In order to reach their 2026 goal, the company's plans are devised to focus on four key areas of growth including, digital sales, increasing market share in the sandals market as well as in Asia and further product and marketing innovation. Back in July, Crocs surpassed Q2 expectations with a reported revenue growth of 93% and quarterly net earnings hitting $319 million USD. Sales from e-commerce and brand-owned retail stores contributed to 52% of Q2 earnings with an increased 78.6% year over year sale. Crocs expects that at least half of its total earnings in 2026 will come from digital sales.
The focus on digital and direct-to-consumer sales began earlier this year when Crocs announced it was ending business relationships with some of its long time wholesaler partners. Crocs is also making big moves into sustainability, committing to achieving net-zero by 2030.
In case you missed it, CGI "Transhuman" RUBY 9100M is getting futuristic with adidas Consortium's Ozrah.