50 Cent Offers His Own Opinions About Fat Joe and Ja Rule's 'VERZUZ' Battle
The 50 Cent and Murder Inc. Records chronicles seem far from over.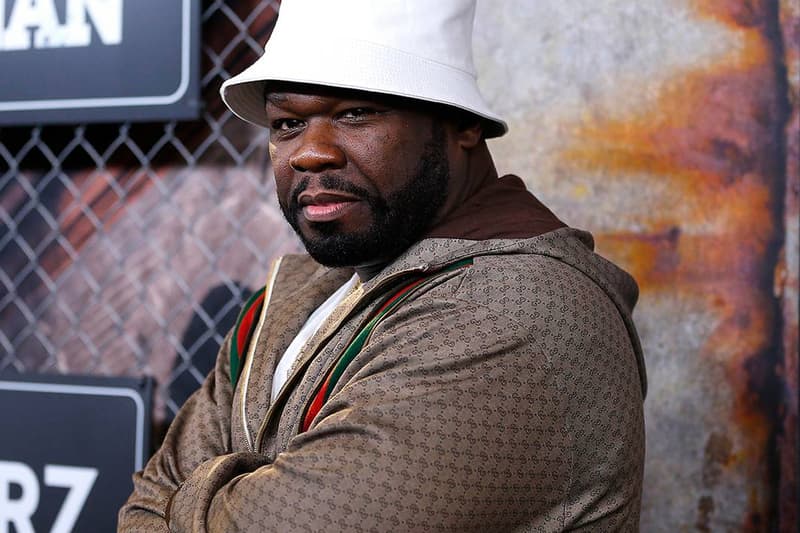 Earlier this week, Ja Rule and Fat Joe faced off in a VERZUZ battle in New York City. After the rap showdown, 50 Cent hopped on Instagram seemingly going after Ja Rule's former label, Murder Inc. Records.
50 and Ja Rule's feud dates all the way back to 1999 when Ja Rule's chain was allegedly robbed for his chain at gunpoint by one of 50's associates. After a series of diss records, including 50's "Life's on the Line" track and 50 being stabbed by one of Murder Inc.'s affiliates at a recording studio, the beef continued to grow. In VERZUZ's Instagram Live, CEO and cofounder of Murder Inc. Records, Irv Gotti commented, "All y'all talking that 50 shit. All good. He got beat up stabbed up. Shot up. Sued us. That's all I'm gonna say. Your hero ain't what you think he is. Period. And facts."
50 Cent later hopped on Instagram to post two posts, seemingly in response to the comment. One read, "Wtf am i trending for, I said i ain't doing whatever that shit is they doing," while another post said, "I put they whole label out of business, f_ck with me if you want to. I would stay out of my way if i wasn't me. LOL." It seems that the feud is far from over, even after nearly 20 years. Originally, Ja Rule was open to doing a VERZUZ battle with 50 Cent but he declined, hinting that the fences will not be mending in the near future.
View this post on Instagram
View this post on Instagram
Elsewhere in music, Meek Mill has announced a brand new album Expensive Pain.