Rolls-Royce's Newest Vehicle Is Actually a Massive Hybrid MTU Mining Haul Truck
Producing 30% less C02 emissions.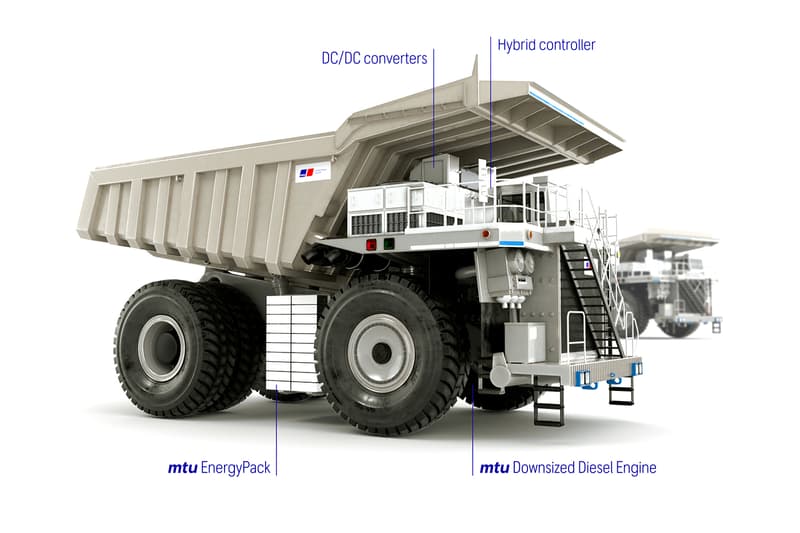 Rolls-Royce has just announced a partnership with Flanders Electric for the hybridization of mining trucks.
Under its Rolls-Royce Power Systems umbrella, the deal will see the massive trucks retrofitted with mtu engines, batteries, hybrid control systems, and Flanders Electric's drive train solutions. Scott Woodruff, Vice President for Mining and Oil & Gas at Rolls-Royce Power Systems, comments: "We are excited to shape the mining industry's sustainable future together with Flanders and further leverage our advanced hybrid technologies, which are already proven in the rail industry. Together we will offer our customers integrated, future-oriented, hybrid solutions."
With this upgrade, braking energy will be stored using mtu EnergyPack battery systems and then reused to power the wheel motors in the large mining trucks. This will also allow or the diesel engines to be much smaller and require less fuel — resulting in a 30% reduction in C02 emissions. Rolls-Royce's modular hybrid system will be applicable to a wide variety of trucks in a wide spectrum of sizes, makes, models, and can even be adapted for rail services.
In other automotive news, Mercedes-Benz demonstrates a new level of customization for the G-Class.