Dennis Schröder Explains Why He Turned Down $84M USD Deal With Lakers
The German NBA player instead signed a $5.9M USD deal with the Boston Celtics.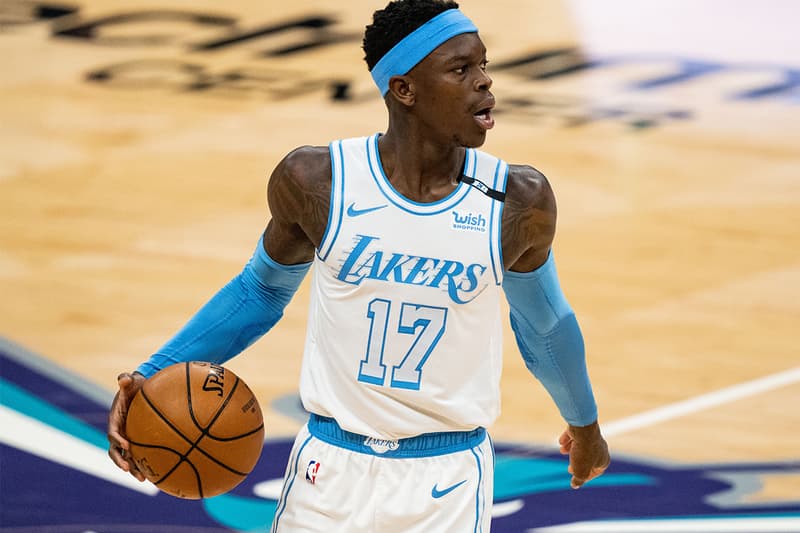 Dennis Schröder has revealed why he decided to turn down the Los Angeles Lakers' supposed offer of almost $84 million USD.
The German NBA player, who opted to sign the Boston Celtics' $5.9 million USD contract instead, first clarified an important fact. "The Lakers told us we are not talking during the season, and at the end of the day, I never had that contract in front of me," Schröder said during Celtics media day. "That's one thing. But they wanted to talk and at the end of the day, me and my agent decided not to sign their contract."
He added that he didn't think he gave everything he could to the Lakers as he played alongside LeBron James and Anthony Davis, who he considers "two of the best players in the NBA." Schröder continued, "At the end of the day, I feel like for me, personally, I got to be comfortable in the environment I'm in. I love the Lakers organization and they did great things, but I think for me, and this is just business, I don't think I fit in 100 percent."
Schröder pointed out that he and his family are financially doing well despite his departure from the Lakers. "For me and my family, I signed a pretty good contract after my fourth year, and my family and myself, we're going to be good. I'm 28 years old, and I'm still playing in the NBA for a long time," he shared. "Money is not everything at all times. I want to be comfortable in a situation where I know people appreciate me. At the end of the day, that's it. And that all this stuff happened how it happened, you just got to look forward and just try to keep improving, and try to show people what you're capable of, and then everything will come back."
In other NBA news, James Harden named the Milwaukee Bucks — not the Brooklyn Nets — as the team to beat in the East.