Amazon Opens Applications for Its Ring Drone Camera That Can Fly Around Your House
Users can create up to 50 unique flight paths for surveillance in their homes.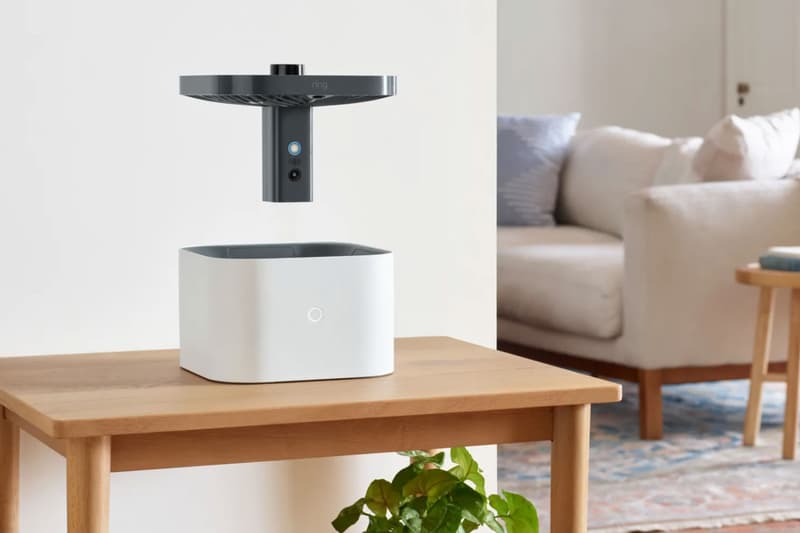 During its fall hardware event on Tuesday, Amazon announced that the Ring Always Home Cam — the company's flying drome surveillance camera that can fly preset paths inside its user's home — will be available for purchase this fall. Beginning today, September 28, customers can request an invitation to buy the security drone, and the device will ship later this year.
The Always Home Cam allows users to create flight paths of up to five minutes inside their homes so they can manually check mobile security surveillance through the Ring App from anywhere.
Equipped with a privacy-forward design, the drone's camera is blocked when docked and will only record after leaving the dock and flying on a designated path customized by the user. Once in flight, users will have the option to pause, resume, rotate or terminate the flight; however, the flight path cannot be altered mid-flight.
Additionally, if a user's Ring Alarm contact sensors are triggered, the device can automatically fly to check the area where motion was detected using its navigation sensors. The Always Home Cam records 1440 x 1440 HD video with a field of view spanning 120 degrees horizontally and vertically.
The device can accommodate up to 50 different flight paths, though it can only operate on a single story of a home at a time. Users who would like to create flight paths on multiple stories of their home must purchase a separate drone for each floor.
The Ring Always Home Cam is currently listed for $249.99 USD. Head to Ring's website to request an invitation to purchase.
In another tech update, TikTok has reached one billion monthly active users.